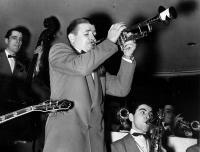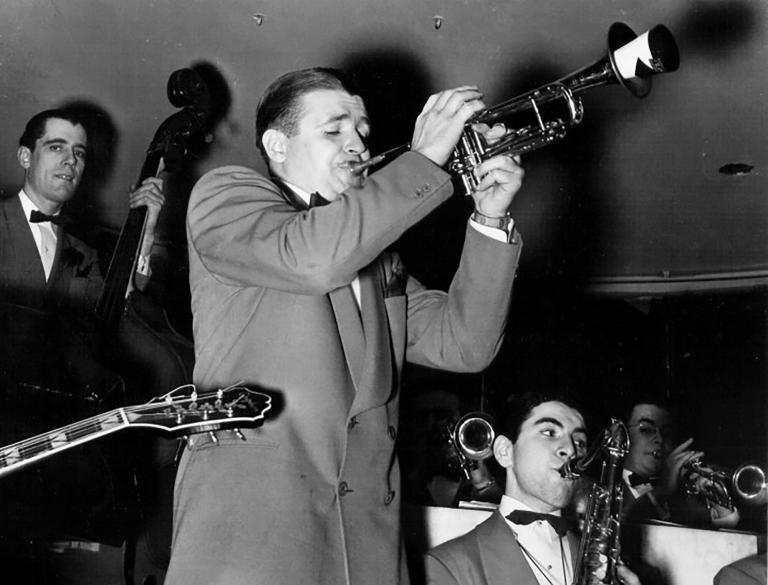 Bunny Berigan is best remembered for his hit recording of "I Can't Get Started" on which he played trumpet and sang. He was one of the first Jazz horn players to successfully fuse the nuanced tonal palette of Bix Beiderbecke with the bravura power of Louis Armstrong.
A tall handsome dark-haired Irishman, Roland Bernard "Bunny" Berigan  (1908-1942) was a charming, popular and charismatic performer deeply adored by his fans and admired by fellow musicians.  First-hand accounts suggest that his live performances were electrifying, that there were no words adequate to describing his sound and that you had to be there to experience the magic. Others said his trumpet playing was "life-changing."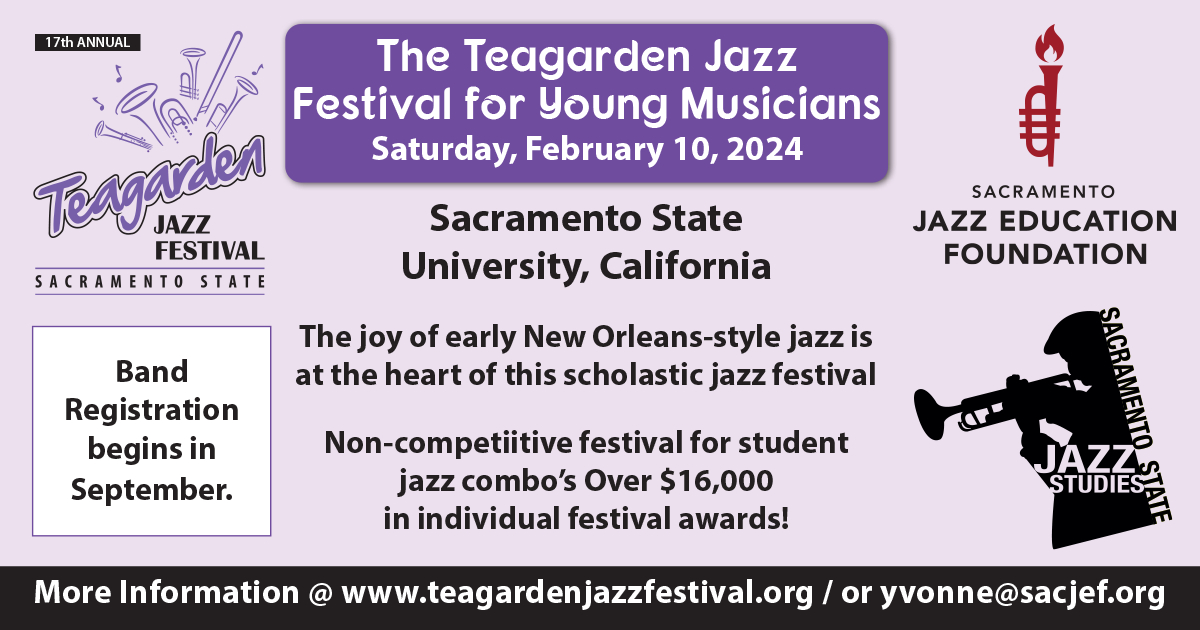 The road to fame was long and hard for Berigan.  He labored in less than stellar ensembles during his early years, grinding out distracted dance music in hotel orchestras at uninspiring residencies. But starting around 1930 there was growing demand for his gifts from the Dorsey Brothers, the Boswell Sisters, Paul Whiteman, Red Norvo, Artie Shaw, Bing Crosby, the CBS and NBC radio networks and the Columbia, Vocalion, Decca, Victor and Brunswick record companies.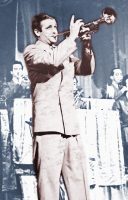 More than 600 surviving records, transcriptions and airchecks are evidence of Berigan's brilliant gift for making a song his own.
Playing the trumpet equally well from the bottom to the top of its range, his horn soared above the finest bands of the Swing era, gracing the biggest hits of Glenn Miller, Billie Holiday, Benny Goodman and Tommy Dorsey. Sadly, despite his vast talent and success he died from alcohol abuse at age 33.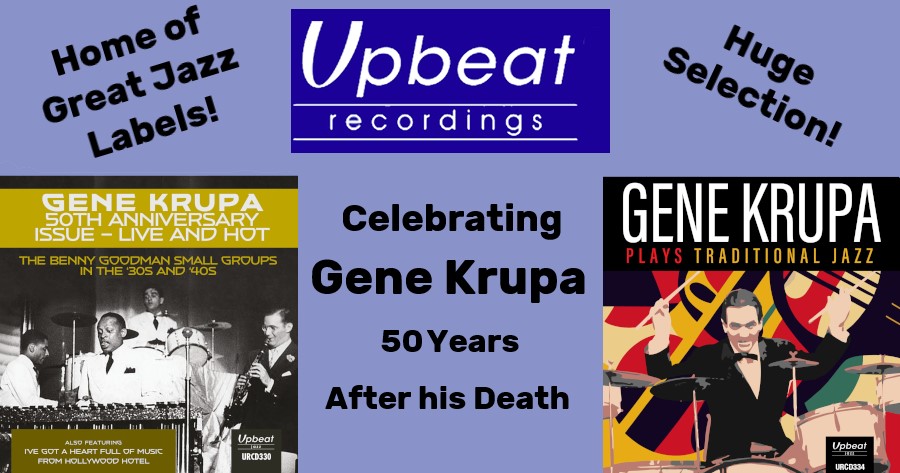 Berigan won the 1936 Metronome Magazine poll for trumpeters. The subsequent RCA record date called "A Jam Session at Victor" teamed Bunny with prestigious peers: trombonist Tommy Dorsey, drummer George Wettling, guitarist Dick McDonough and Fats Waller recording "The Blues" and Waller's "Honeysuckle Rose." The trumpeter wrote several decent tunes including the jaunty 1935 "Chicken and Waffles" celebrating a totemic Harlem culinary tradition.
Intro, Chicken and Waffles, You Took Advantage of Me, The Blues, Honeysuckle Rose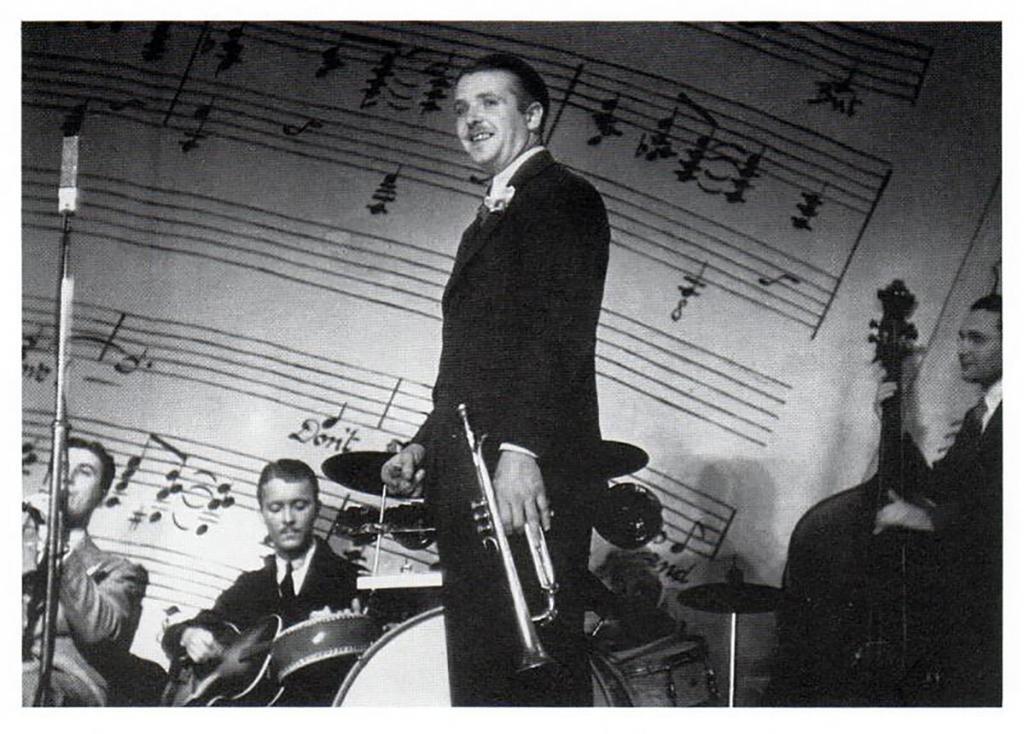 'I Can't Get Started'
Berigan and the song are forever bound together and it's the thing for which he's best remembered. The song almost certainly would have been forgotten if not for Bunny. His magnificent extended-length recording caught the public mood, making him a household name for a season and becoming his biggest hit. In Lost Chords: White Musicians and Their Contribution to Jazz, 1915-1945, Jazz researcher, musician and author Richard Sudhalter (1938-2008) offers a useful narrative.
"I Can't Get Started" came from the 1936 Ziegfeld Follies, with music by Vernon Duke and lyrics by Ira Gershwin. "Bunny loved it from the first moment he heard it" reported piano player Joe Bushkin. The band promptly added it to their nightly performances at the Famous Door on 52nd Street in New York City, quickly becoming Berigan's most requested number, trumpet feature and theme song. His wistful rendition has charmed listeners ever since, and now resides in the Grammy Hall of Fame.
Berigan waxed the song in April 1936 for the Vocalion label. Sudhalter characterizes that performance as "unselfconscious, relaxed, almost carefree," a tour de force "moving easily throughout the entire range of his horn." He recorded the longer 12-inch 78-rpm version in August 1937. Arranged by piano player Joe Lipman, Bunny set the stage with a dramatic four-episode opening cadenza in a version that, suggests Sudhalter, exudes both gravitas and "self-conscious high seriousness."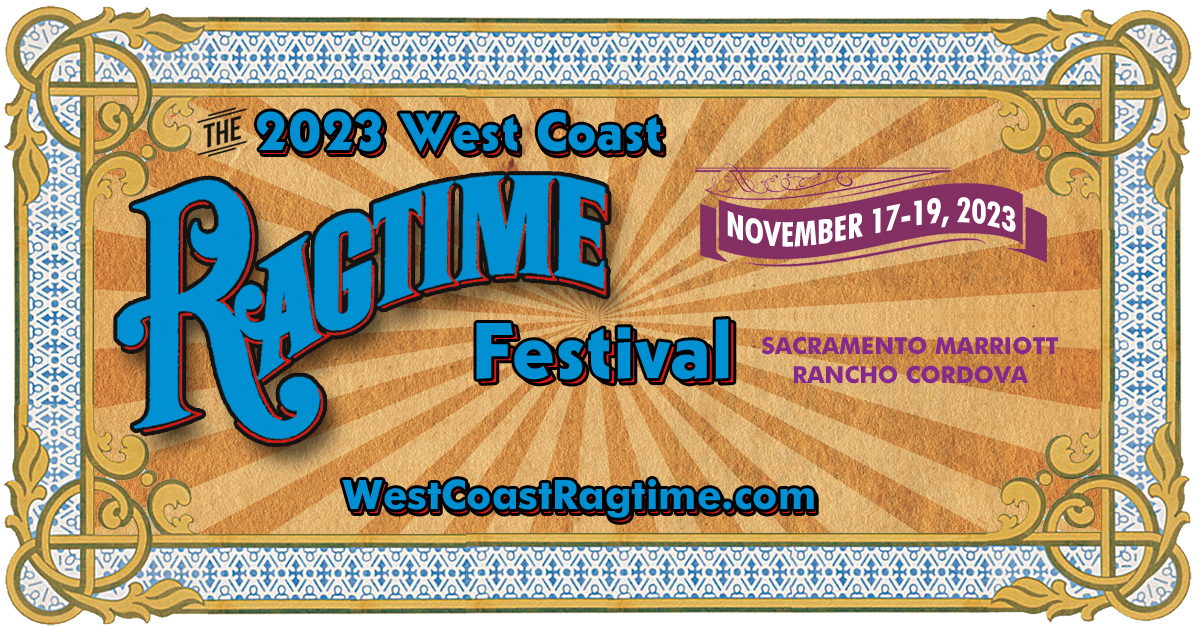 Amalgamating Bix and Louis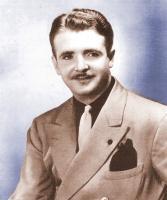 By the late 1920s a clear dichotomy had arisen in jazz horn style between the extroverted outlook of Louis Armstrong versus the introverted manner of Bix Beiderbecke. Berigan fused the subtle harmonic lyricism of Bix with Satchmo's vast power, range and dynamics. In fact, his skills were often compared favorably with Armstrong who declared "To me, Bunny can't do no wrong in music."
In a brilliant stroke of creativity Berigan fused the uninhibited range of Louis with the nuanced tonal palette of Bix, amalgamating the contrasting elements into his personal horn vocabulary. This unique synthesis is best summed up in the masterful "I'm Coming Virginia" (1935).
Parallels with Bix
There are spooky parallels between Berigan and cornet player Bix Beiderbecke (1903-1931). They both died young from alcohol abuse and were from the Midwest: Bunny from Wisconsin, Bix from Iowa next door. Each worked for a while in the Paul Whiteman Orchestra and they even played together once on a Whiteman gig, though Bix was pretty far gone by then.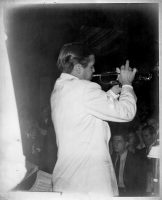 Having written in depth about both musicians, Sudhalter points to similarities, some which are quite subtle. The use of "ghost" notes. Lengthy concentrations of eighth notes played with a bell-like attack, and melodic lines encompassing more than one contrapuntal part.
Clearly, Berigan felt a strong kinship with Beiderbecke. Six years after his passing in 1938, Bunny was the first to record Bix's little-known compositions, waxing a sensitive "Davenport Blues" and several of his impressionist miniatures. The most adventurous was "Candlelights," arranged for a choir of six brass horns and a rhythm section.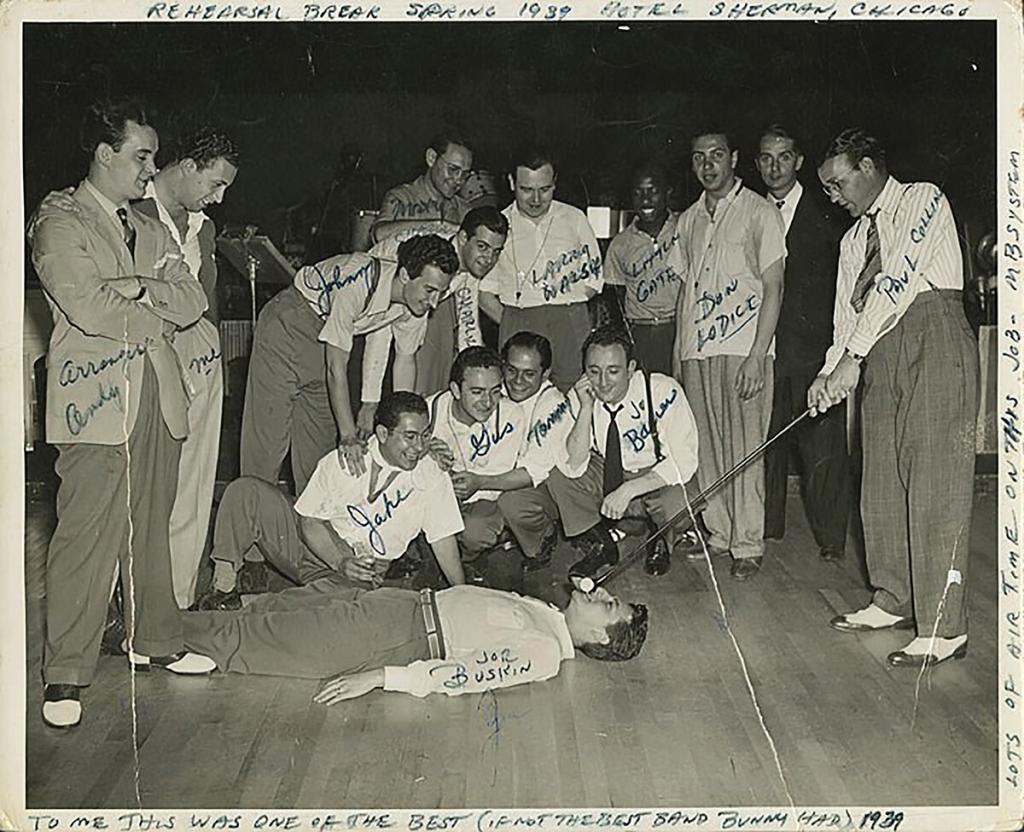 Triumph of the Berigan Orchestra
It seems that many successful Swing era stars thought they could run a band. Sometimes they were urged to it by friends and fans, or by the record companies and promoters. Most failed financially even if they succeeded musically and Bunny was no exception. His several attempts to lead an orchestra resulted in a mixture of success and failure.
In Lost Chords, Sudhalter quotes the band pianist and excellent arranger Joe Lipman who felt the orchestra got a "lotta love," saying that everybody wanted to play with them. Clarinet player Joe Dixon enthused that the ensemble had "sizzle, real élan" and was "the best band in the country at that time." Bunny's outfit featured several excellent and then-notable instrumentalists.
One of his finest soloists was Georgie Auld (1919-1990), a Canadian-born tenor saxophonist in the Coleman Hawkins manner. Auld brought a bright tone and effervescence to the Berigan records, before moving on to join Artie Shaw and then Benny Goodman. Much later, Auld appeared in and was prominently heard on the soundtrack of the 1977 motion picture "New York, New York."
At their best, Berigan's bands had a driving energy and danceability equal to the big-name outfits, thanks in part to a series of very good drummers: George Wettling, Dave Tough and Buddy Rich among others. Unfortunately, the performance format that worked best for Bunny was quite strenuous, requiring him to both direct the band and play trumpet on nearly every number.
Band Live Clip – Shanghai Shuffle, Black Bottom Stomp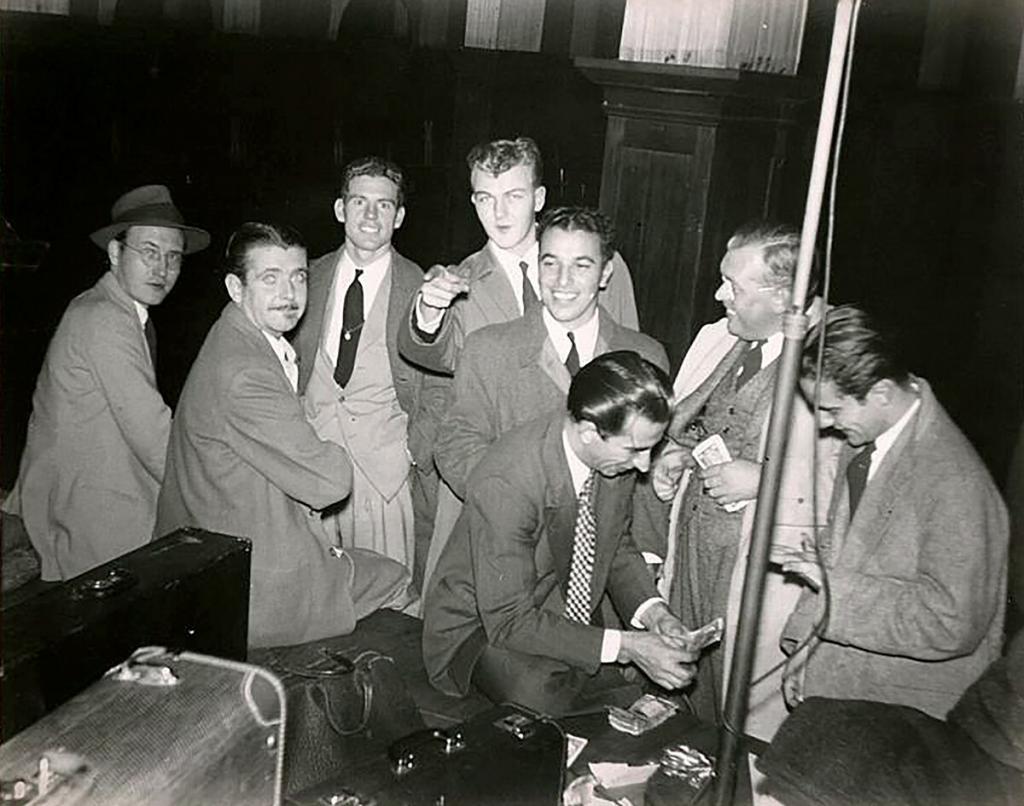 Tragedy of the Berigan Orchestra
When a deadly hurricane unexpectedly struck New England in September 1938, Bunny was rehearsing his orchestra on the Roof Garden venue at the top of Boston's Ritz Carlton Hotel. Hundred-mile-per-hour winds tore open the canvas awning, scattering music, stands, chairs, musicians (none hurt badly) and weeks of preparations. For some observers, it marks a downward inflection point in Berigan's decline.
Trombone player and arranger Ray Conniff was in the orchestra and may well have contributed to the formidable book of band arrangements. He recalled (Sudhalter, Lost Chords):
It was just one continuous good time, like a non-stop party. We were like a family of bad little boys, with Bunny the worst of all. We were all friends . . . Oh, it was a mad ball. You should have seen those hotel rooms! Ribs, booze and women all over the place.
Berigan was remarkably unsuited to the business of running an orchestra. Clarinetist Dixon said that his leadership role "made him uncomfortable, isolated from the men." Drummer Johnny Blowers found his management "lackadaisical . . . not disciplined."
So careless was Berigan that in 1939 the all-powerful 'czar' of the musicians' union James C. Petrillo sternly lectured and strictly disciplined him. Bunny was fined, forced to settle with his creditors and pay the weeks-in-arears wages of his orchestra which was then broadcasting from Hotel Sherman on the Mutual Radio network, sealing his bankruptcy.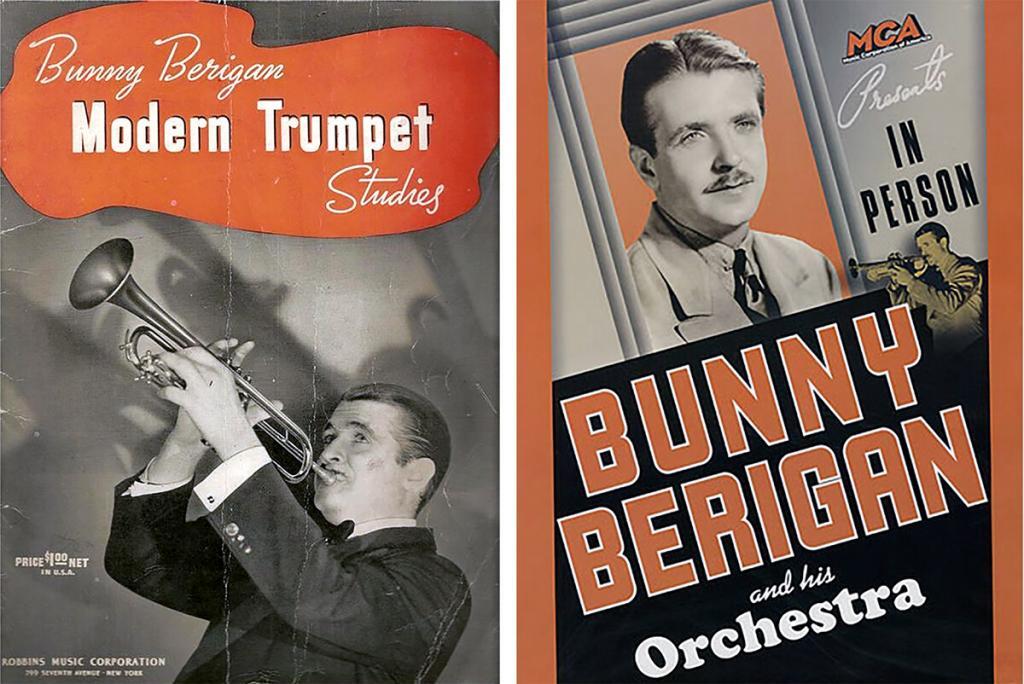 Nevertheless, 1938 was Berigan's most productive year in the studio; a dozen sessions generated several masterworks. The leisurely "Jelly Roll Blues" brilliantly reworked a Morton title that had lain fallow for a decade. Five Beiderbecke tunes were memorialized. The talented Joe Lipman arranged "In a Mist," orchestrating an impressionist gem based on Bix's published score and solo piano recording.
In a Mist — Commentary by Dan Radlauer
We may glean insights on this noteworthy Jazz landmark from the comments of my brother, a Swing arranger, music instructor and composer.
"The harmony of this piece plays heavily with the Whole Tone Scale. You might recognize the feeling of "falling" or "dreaming" as film composers often use the Whole Tone scale during scenes with these ideas.  There is a whimsical or "unstable" feel to this scale and the chords that are built from it.  After the intro, which uses that scale a lot, at :42 it goes into a "bluesy" feel with more traditional harmony, until :55 where it reprises the whimsical Whole Tone harmony.  
I love the part at 1:33 where the arranger purposefully uses a "clash" between the top two voices, placing them a 1/2 step apart (the smallest distance between two notes in Western harmony) at the top of the melodic line.  Again, it gives a whimsical nature to the piece but with a different device.
After all this playful and sometimes nontraditional harmony, the listener (and the trombone soloist) are given a break with a VERY standard and 'inside' chord progression for the trombone solo at 2:00.  This almost feels like the composer/arranger is saying, 'Okay morons, here's something you can understand.' Then it's back to throwing in Whole Tone Harmony here and there as the piece takes us home.  Fun stuff!"
Killed by Booze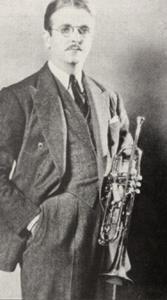 Drunk or sober Berigan was an incomparable musician. "Even when he was drunk, he'd blow good," attested Conniff. But others suggest that his deterioration had become audible as early as 1936. What is crystal clear was that drinking made Bunny unreliable and mean, undermining the confidence of his employers, employees and peers. After dissolving the orchestra, he worked for various name bands, mostly Tommy Dorsey's.
As his alcoholism progressed there were "incidents" of Berigan falling off the bandstand or passing out onstage. By the early 1940s he was physically wasted and suffering from all the horrors of late stage alcoholism: cirrhosis of the liver, edema, tremors, delirium. Tommy Dorsey was with him when he died in June 1942 at age 33.
Alcoholism, Sugar Foot Stomp, I've Found a New Baby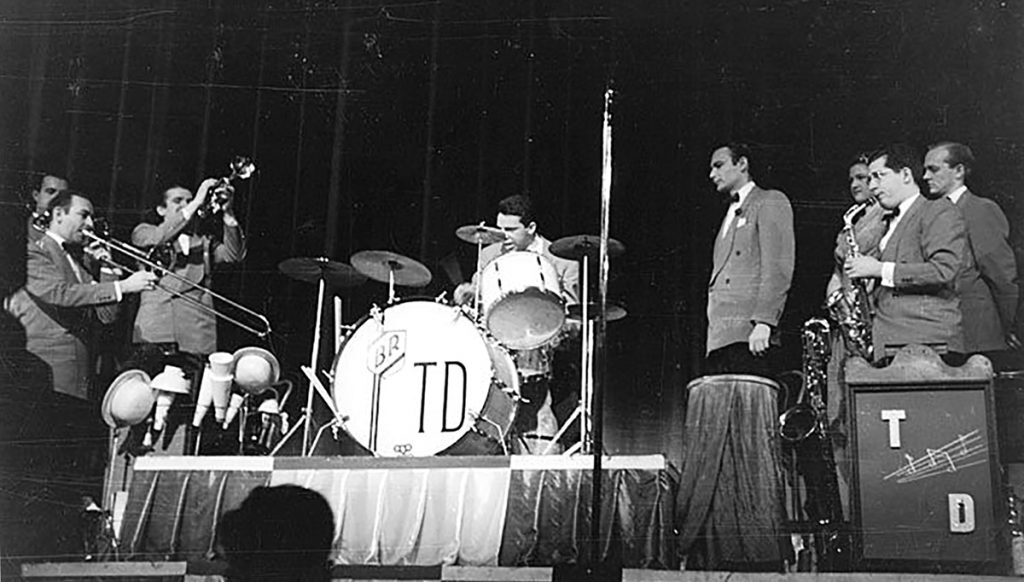 'Innate Grandeur of Conception'
Berigan's fans and peers were charmed by some special magic, a unique charisma that he brought to the stage. Benny Goodman said that his presence sent "a bolt of electricity running through the whole band . . . he just lifted the whole thing." And Richard Sudhalter points to an "innate grandeur of conception, lending a sense of inevitability to whatever he plays."
His technique was not calculated primarily to impress but serve the musical narrative. True, he was eager to please listeners, often using novel effects like ragged tones, growls, staccato notes, mutes, cups and even hats. Yet in his 600 surviving recordings, each phrase, note or variation focuses attention on the music more than the performer.
Berigan brilliantly squared the circle of early jazz horn by merging the reflective harmonic sensitivity of Bix Beiderbecke with the expressive power of Louis Armstrong. For a decade of the Swing era, he was among the most consistently inspiring talents of his generation. Three-quarters of a century after the premature passing of Roland Bernard "Bunny" Berigan the soaring spirit of his horn abides.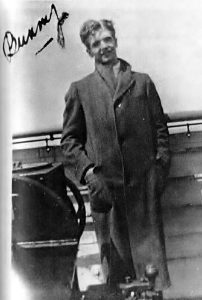 Back in Your Own Backyard, Rose Room, Whistle While You Work, Devil's Holiday, Panama, theme 
Find more at the Jazz Rhythm Bunny Berigan page
Thanks, and Sources:
Thanks to Dan Radlauer for interpretive commentary.
Giants of Jazz: Bunny Berigan, Richard Sudhalter (Time-Life Books, liner booklet, 1979)
Jazz Records: 1897-1942 [discography], Brian Rust (Arlington House, 1978)
Lost Chords: White Musicians and Their Contribution to Jazz 1915-1945, Richard Sudhalter (Oxford University Press, 1999)
The New Grove Dictionary of Jazz (St. Martin's Press, 1988)