A Happy Accident that Lasted a Lifetime
For most of his musical career, Upstate New York banjoman Dick Sheridan has made his bones with trad-jazz tunes like "I Wish I Could Shimmy Like My Sister Kate" and "Bourbon Street Parade." As the longtime leader of the Syracuse-based Soda Ash Six, Sheridan has strummed and sung everything from "Tiger Rag" to "Winchester Cathedral."
One of the most versatile string musicians in Upstate New York, Dick Sheridan has also emerged as one of America's most prolific proponents of ukulele music. Over the past decade, Sheridan has written nearly 30 songbooks, most for the humble four-string uke. The majority are compilations of songs focused on a particular theme such as Christmas favorites, sea chanties or college fight songs, presented complete with chords, melody for ukulele and occasional text. Sheridan's most recent publication is 2018's Ultimate Waltzes for Ukulele.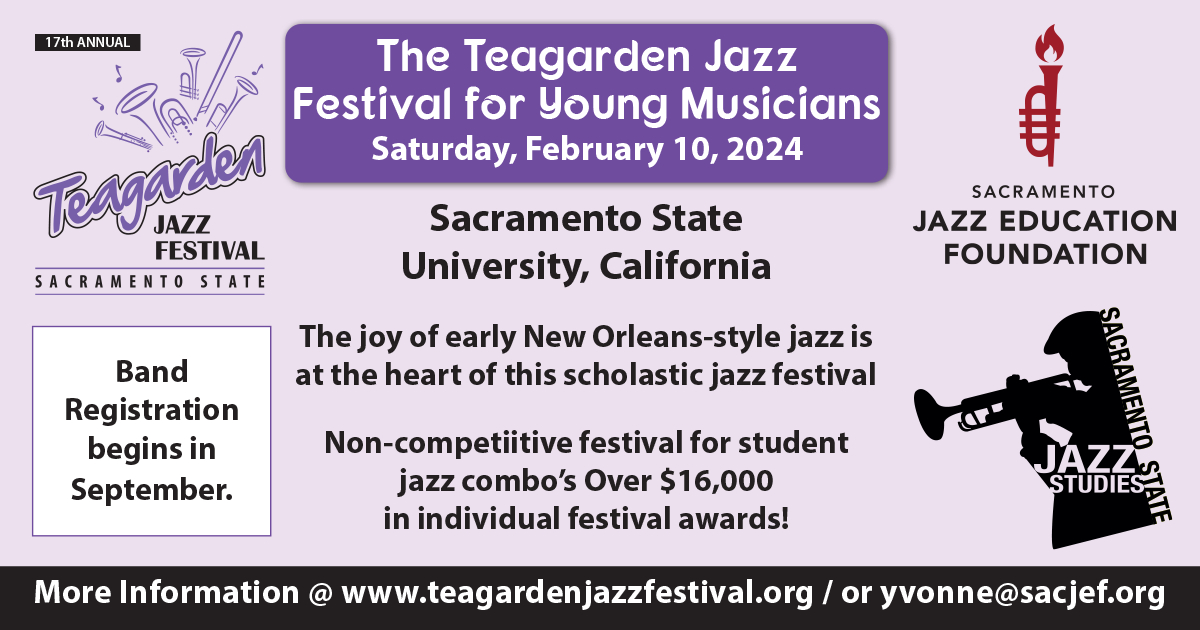 His readers—primarily ukulele novices—often express their appreciation of his teaching techniques by posting comments on amazon.com. Typical responses include, "easy to understand and learn" and "thank you, Dick Sheridan, for sharing so well what is obviously a true love of your heart and soul."
While he has become an icon of ukulele music, Sheridan's early introduction to the instrument happened entirely by accident. In the 1940s, as a youngster growing up in Long Island, Dick Sheridan begged his folks for a guitar. For years, he pleaded his case until his mom and dad finally acquiesced, or so they thought.
"I'd pestered my parents to buy me a guitar," Sheridan remembers. "But my mother and father—who both played piano—didn't know the difference between a guitar and a ukulele." He wanted to play six-string guitar like his hero, Burl Ives, the resonant-voiced "Wayfaring Stranger." Instead, under the family Christmas tree that winter of 1945 he found a tiny soprano uke. That serendipitous mishap changed his life forever.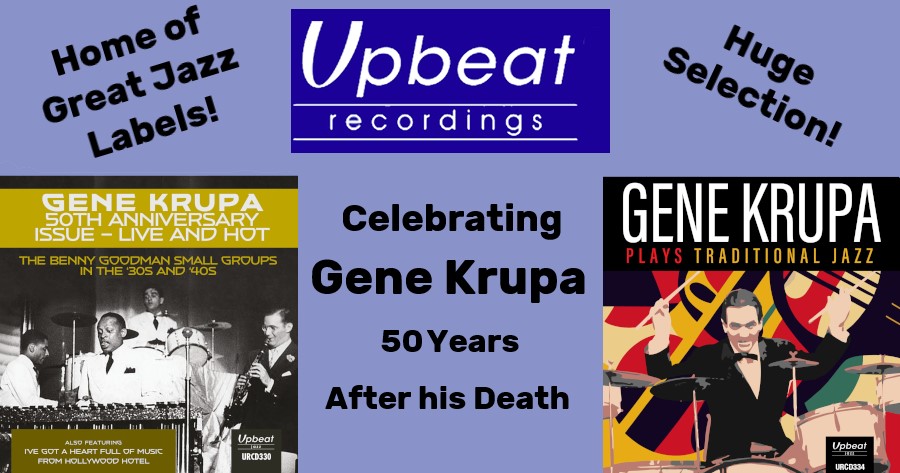 At 85 years old and living south of Skaneateles in a rustic cedar shake house, Sheridan now finds himself immersed in the Great Ukulele Revival of the 21st Century. His instruction books were issued by reputable publishers establishing him as one of the handful of uke experts who arrange tunes for growing legions of players young and old.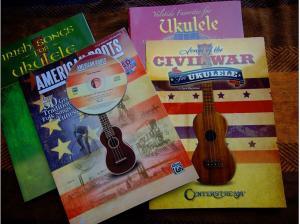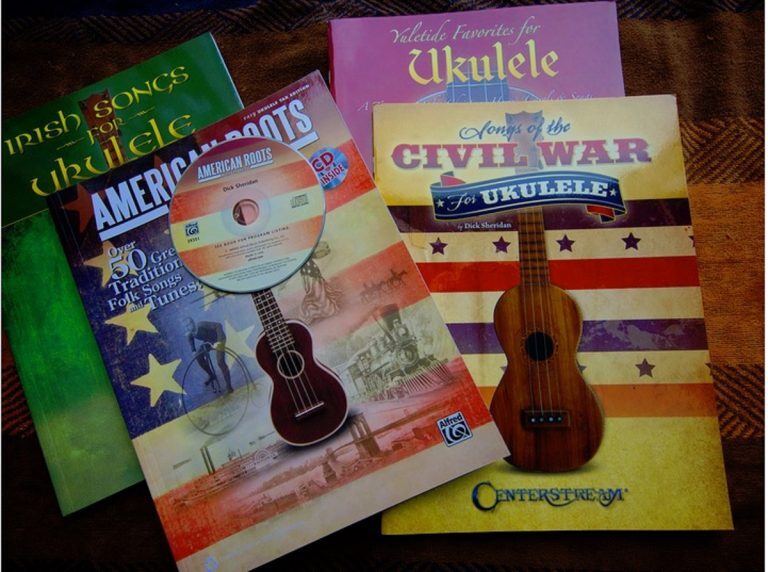 Sheridan's titles include Songs of the Civil War for Ukulele, American Roots Music for Ukulele, and Irish Songs for Ukulele. Roots was published by Alfred Music Publishing Co. of Van Nuys, Calif., the world's largest educational music publisher, and the other books bear the imprint of Centerstream Publishing of Anaheim Hills, Calif., a company known for its specialty publications.
His upcoming book—Sad Songs of Sorrow and Woe for Ukulele—will well complement his 2018 effort, 63 Comical Songs for the Ukulele.
Sheridan's ascent to authorship came late in life. In earlier decades, he made his living as an advertising copywriter, a public relations specialist, public and private schoolteacher and a banjo-playing bandleader, but shortly after turning 75, he set his sights on songbooks.
"My first attempts at publishing were discouraging and submissions were rejected," he remembered. "My understanding of the industry was limited. Although I could arrange music and provide accompanying written text, I didn't know how to prepare it properly for publication. Eventually with a computer music-writing program, I was able to put material into a presentable form and doors began to open."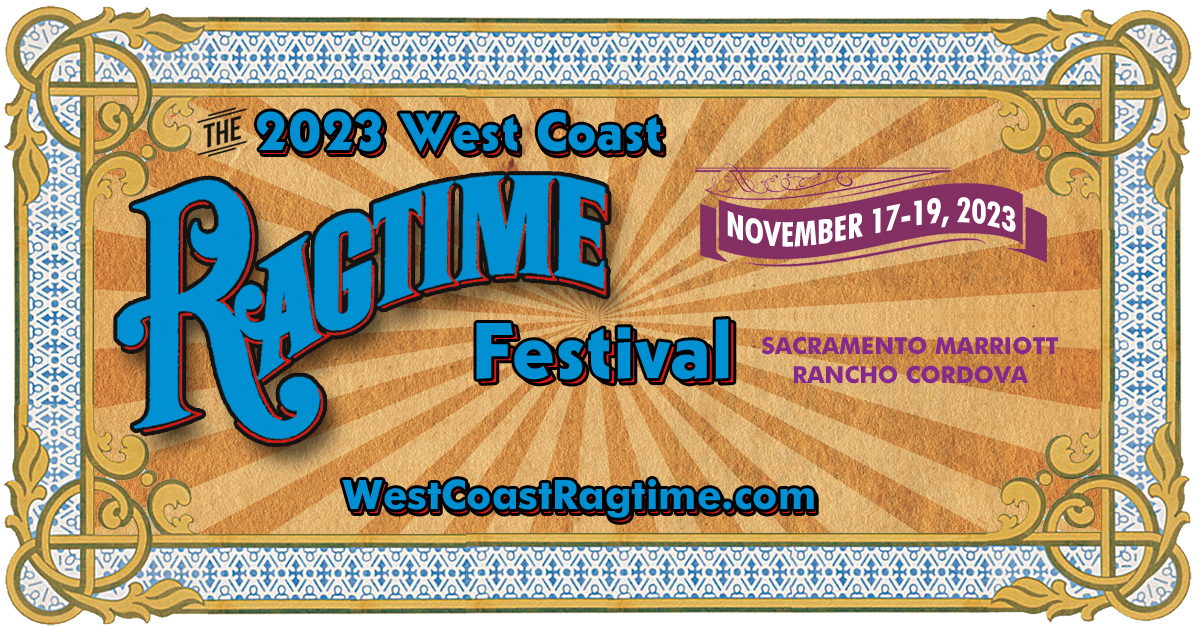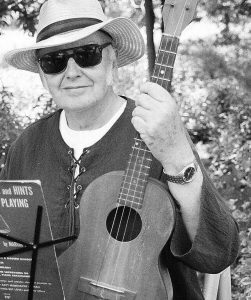 For more than four decades, Sheridan has helmed the Dixieland combo known as the Soda Ash Six, named for the sodium carbonate created near Syracuse by combining salt brine and limestone. In his many years of strumming, he has probably played "When the Saints Go Marchin' In" more times than any other banjo player in Upstate New York. Over the past several years, however, when he wasn't gigging Sheridan was diligently crafting his uke books.
After four of his books were published in one fell swoop in 2012, Sheridan remained his ever-humble self. "I feel like the Grandma Moses of the ukulele because Grandma Moses started painting in her seventies," he said. "While my peers are achieving monumental works in medicine, law and in other significant pursuits, my meager accomplishment in publishing ukulele arrangements seems minuscule. It's been a labor of love, though, and a nice departure from the banjo."
Sheridan and his publishers have tapped into an emerging market of millions of four-string strummers who found inspiration in YouTube videos by unlikely uke superstars such as Jake Shimabukuro and Israel "Bruddah Iz" Kamakawiwo'ol (pronounced ka-MAka-vivo-olay).
Shimabukuro's performance of George Harrison's "While My Guitar Gently Weeps" has been viewed more than 16.8 million times. Bruddah Iz—a 750-pound mountain of a man—died in 1997, but his angelic vocals accompanied only by his ukulele have drawn more than 30 million viewers to his version of "Over the Rainbow." The eight-piece Ukulele Orchestra of Great Britain has sold thousands of CDs with its covers of music by such disparate artists as Ennio Morricone, Led Zeppelin, and the Sex Pistols.
Other contemporary players such as Lyle Ritz, Herb Ohta and James Hill have stretched the instrument's reach into modern music.
Many ukulele ladies—such as Wisconsin's Victoria Vox. California's Molly Lewis, and Fairport, N.Y.'s Julia Nunes—also make those four nylon strings sing. West Coast blueswoman Del Rey plays ragtime and swing on a metal resonator uke.
These up-and-coming ukulele players are, Sheridan points out, solo virtuosos. "Most players are not virtuosos, but with practice they soon find a repetition of chord shapes and sequences, and they're playing tunes straight through and having fun along the way."
"It's not surprising that a lot of people are drawn to the uke," observes Robbert van Renesse, a multi-instrumentalist who plays banjo with Cortland's JazzHappens Band and Ithaca's Original Cornell Syncopators. "YouTube and the Internet seem to play a major role. Many people teach ukulele tunes online and show how easy it is to do a nice arrangement on ukes. While to some extent this is true for instruments like guitar and piano as well, they are much harder to play than ukes and more expensive."
In the mid-1940s ukuleles were relatively reasonably priced at about $16, which was probably one of the reasons his parents gave Dick Sheridan his first small soprano. It was accompanied by a method book, but the 11-year-old found the melody-oriented tablature rough going, and he consigned the instrument to his closet for six months or so. "Out of boredom, I guess, that summer I took the uke down from the shelf, managed to tune it up and started all over again to plod through the tunes," Sheridan recalls. He quickly discovered chord diagrams below the melody line. "From that moment," he says, "when I first strummed a chord and heard the multi-note harmony, I was hooked!"
Sheridan's approach to ukulele is deceptively simple, says van Renesse, "but at the same time he's very musical and intuitive, and he comes up with great ideas for harmonization and chord voicings." Indeed, whether playing banjo, guitar, mandolin or ukulele, Sheridan displays a rare mastery of chord solos—using chords to play both melody and harmony simultaneously. As a result, he manages to blend a pleasant musicality with a riveting rhythmic drive, qualities that make him a formidable addition to any rhythm section.
In 1952, when he graduated from Long Island's Bayside High, Dick Sheridan received another gift from his parents, a Harmony brand baritone ukulele which he plays to this day. "I can get sentimental about musical instruments, especially the old ones," Sheridan says. And the baritone uke, with its wider fretboard, is easier to play than the three smaller ukuleles—soprano, concert, and tenor.
Popular radio and television host Arthur Godfrey played a custom-made Vega bari uke and actually spurred sales of the instrument nationwide in the mid-1950s. "He was a good entertainer, singing and accompanying himself on the uke," Sheridan says. "He had a passion for Hawaii, and many of his songs were in that spirit. Yes, he influenced me. He was an idol of sorts."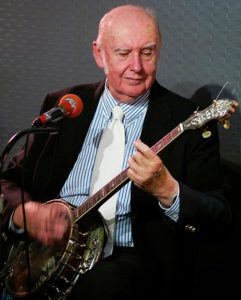 After high school Sheridan attended Holy Cross, a Jesuit college in Worcester, Mass., where he was recruited by a student jazz band named the Mount St. James Society. He tried to play Dixieland standards on a banjo mandolin, the only instrument available to him at the time. Tuned like a ukulele, the mandolin with its banjo head had four courses of doubled strings. But Sheridan wanted the authentic New Orleans sound, so when he got his hands on a real banjo he made the switch and started learning to play the new tuning. Before long, Sheridan added five-string banjo to his arsenal, and he went on to teach all of those instruments, a vocation that still keeps him busy.
When the U.S. Marines Corps sent him to Japan in the 1950s, Sheridan schlepped his banjo to Okinawa where he played at informal club sessions in the shadow of Mount Fuji. Upon his arrival in Okinawa, Sheridan recalls carrying a case containing a banjo. The house-cleaning girls assigned to his living quarters expressed curiosity about what he was carrying. When he said "a banjo," they went into squeals of giggles and laughter. It was only later that I learned the Japanese word for "bathroom" was "benjo."
"Those gals thought I was carrying a portable potty," he laughed.
With military service behind him, Sheridan attended grad school at Syracuse University's Newhouse School of Communications before taking a public relations job with General Electric. A few years later, he joined the Soda Ash Jazz Band led by Syracuse trumpeter Ed Musengo and, with his fellow musicians, opened the Jazz Barn, a music-and-beer hall which staged shows three summers running, from 1964 through 1966, on Benson Road southwest of Skaneateles, a location that's now the Dutch Hollow Golf Course.
In the 1970s, Sheridan took over as leader and renamed the combo the Soda Ash Six. That sextet held forth both summers and winters for a solid decade at Song Mountain ski resort and also enjoyed a long run at the Clinton Station in downtown Syracuse.
The band's audiences enjoyed its repertoire from Clarence Williams's "Sister Kate" to George Gershwin's "Summertime," from Hoagy Carmichael's "New Orleans" to Herb Albert's "Tijuana Taxi." The Soda Ash Six boasts a couple noteworthy brushes with greatness. One night at the Old Stone Mill in Skaneateles, they were joined by trumpeter Wild Bill Davison and the clarinetist Peanuts Hucko once sat in with the band at the Dinkler on James Street in Syracuse.
For most of the past 50 years, Sheridan has concentrated on banjo. His Harmony ukulele had long languished until one of his banjo students bought a baritone uke from eBay.
"He asked me if I could help him learn to play it," Sheridan says, "and it didn't take me long to rekindle my affection for the instrument." With decades of work on the tenor banjo behind him, Sheridan realized he could also arrange for the uke, and that realization became the seed that blossomed into his songbooks.
Van Renesse—who authored a book on ukulele chord theory for Mel Bay Publications in 2015—so admired Sheridan's tenor banjo work that he acquired one for himself. "I didn't realize until later that he also played uke," van Renesse says. No matter which instrument Sheridan is strumming, however, he draws his music from deep within.
"If you listen carefully, you can hear Dick humming to himself particularly as he's soloing, a bit like [the celebrated Canadian classical pianist] Glenn Gould did," van Renesse says. "I think it helps him figure out the chord progression, but I've never asked him. One thing that's clear is the enjoyment he gets out of playing with other people."
Sheridan also derives enjoyment from his publications. "I'd like to do a few more books," he said. "I have some ideas, but how it'll play out, I don't know."
Even as he approaches his ninth decade, he finds the urge to create is strong. "And I have never lost the fascination of watching a book grow from conception to finished product," he said.
---