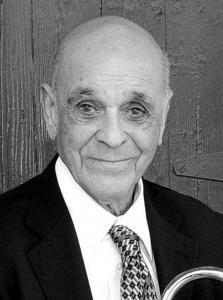 WENDELL EUGENE, 94, on Nov. 7 of pneumonia in New Orleans, Louisiana. Eugene was one of the most respected and longest-serving trombonists in traditional New Orleans jazz, performing at the Palm Court Jazz Cafe and local festivals as recently as 2015. At that time, he was the oldest active jazz musician in New Orleans. He served in the Navy during WWII, and in 1943 backed Louis Armstrong in a USO show. After the war, Eugene toured with the Lucky Millinder and Buddy Johnson orchestras.
He worked as a New Orleans letter carrier from 1949 through 1979, but remained active in the musical life of the city. A skilled sight reader, he taught trombone at New Orleans' Grunewald School of Music and continued to perform at night and on weekends. He scheduled vacation time so that he could tour with the Onward Brass Band, the Olympia Brass Band, the Tuxedo Brass Band, and Andrew Hall's Society Jazz Band. At 91, he was still performing regularly. He recorded his final album as a bandleader, If I Had My Life to Live Over, at age 90.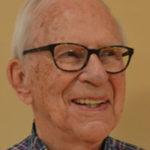 Lew Shaw started writing about music as the publicist for the famous Berkshire Music Barn in the 1960s. He joined the West Coast Rag almost thirty years ago and has been a guiding light to this paper through the two name changes since then as we became The Syncopated Times.  47 of his profiles are collected in Jazz Beat: Notes on Classic Jazz. Volume two, containing profiles from 2013-2016 will be available on Amazon soon. He taps his extensive network of connections and friends throughout the traditional jazz world to bring us his Jazz Jottings column every month.