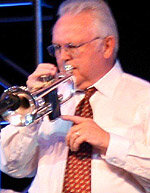 After being in failing health for the last couple of years, Phil Kirk died on Oct. 1, 2021.  Phil was the leader and trumpet player of the well-known West Coast band Professor Plum's Jazz from its founding in 1977 to its demise in 1995.
The band was extremely popular in the San Francisco Bay Area where legions of fans would appear at appearances wearing their plum-colored t-shirts emblazoned with the band's logo on the front and, on the back, the slogan "I'm Plum Crazy."  The same scene could be witnessed at the many festivals all over the country, on cruises, and at residencies abroad where the band appeared.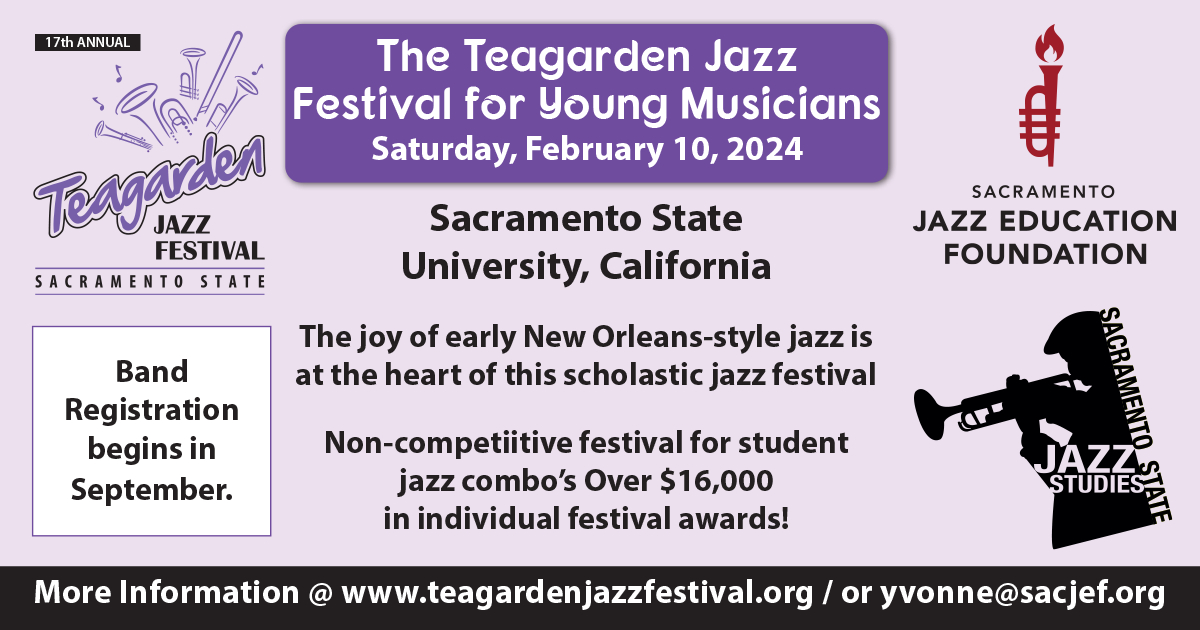 Phil's love of traditional jazz embraced many styles, and as a result the band had a wide-ranging "book."  On one memorable evening at their residency in Fargo's Pizza Parlor in Mountain View, California, the band put on a 3-hour concert honoring Jelly Roll Morton, playing nothing but his compositions or tunes associated with him.  Other times at festivals the band would play a similar kind of set honoring jazz masters such as King Oliver and Bix Beiderbecke with displays of photographs and commentaries from Phil between tunes..
At various times, both before and after Professor Plum, Phil played with other bands, but he was and is best known for leading the Professor Plum band in the San Francisco Bay Area..  He, and Professor Plum's Jazz, live on on YouTube.  Rest in peace, Phil.