Hal Smith: Recently, fellow columnist Jeff Barnhart suggested the idea of an article about Verna Burrichter. Verna was a volunteer at the Bix Jazz Fest; became a Board Member of the Bix Beiderbecke Jazz Society in 2018 and is now the society's first female president!
Verna, congratulations! It is good to know that you are leading one of the oldest and most respected jazz preservation organizations in the US. Can you tell the readers of The Syncopated Times about the recordings and live performances that got you interested in jazz?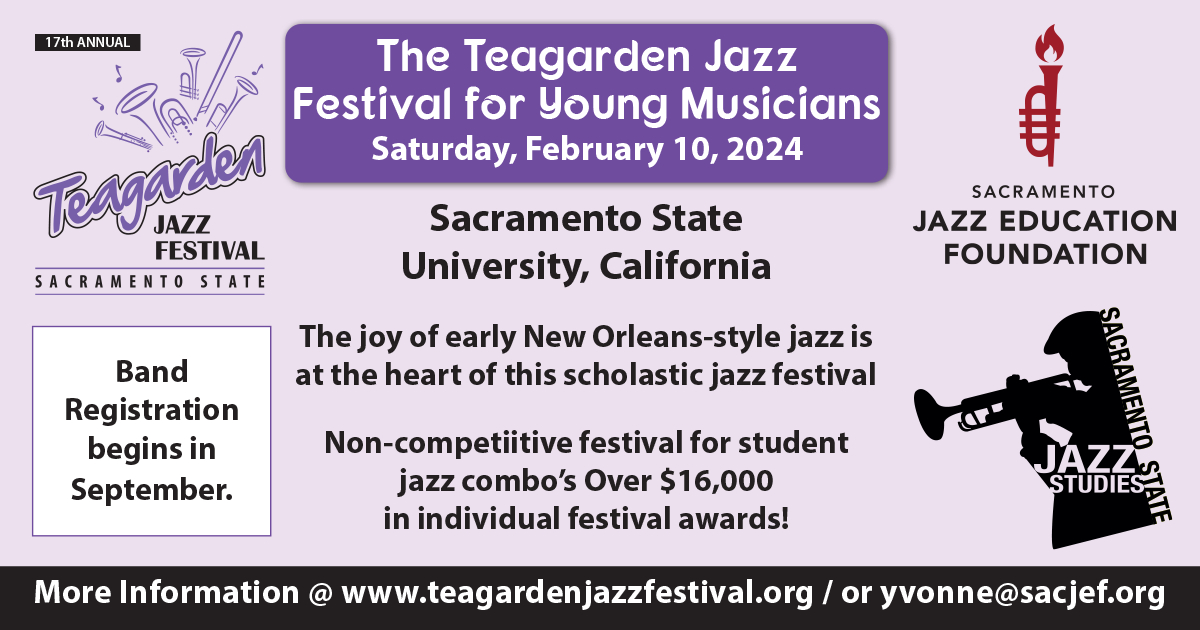 Verna Burrichter: As a young girl I learned to sing standing by my mother, while she played the family organ. We sang gospel and [popular] standards almost daily. When I was five I sang at school performances, and I continued singing into adulthood. My love of music soon evolved into loving rock 'n' roll, big band, and trad jazz. I was fortunate to have the opportunity to record in Nashville, as a country singer and yodeler, when I was in my thirties. The timing was not favorable and I continued pursuing my doctorate in psychology. I had a fun time with the experience!
HS: How did you become involved with the Bix Society and the festival?
VB: When I moved to the Quad Cities in 2009 I lived a few blocks from the First Presbyterian Church, where Bix and his family worshipped. The first Sunday in August I walked to church and heard an amazing jazz band rock the rafters. I was hooked! The next year I started volunteering for the festival.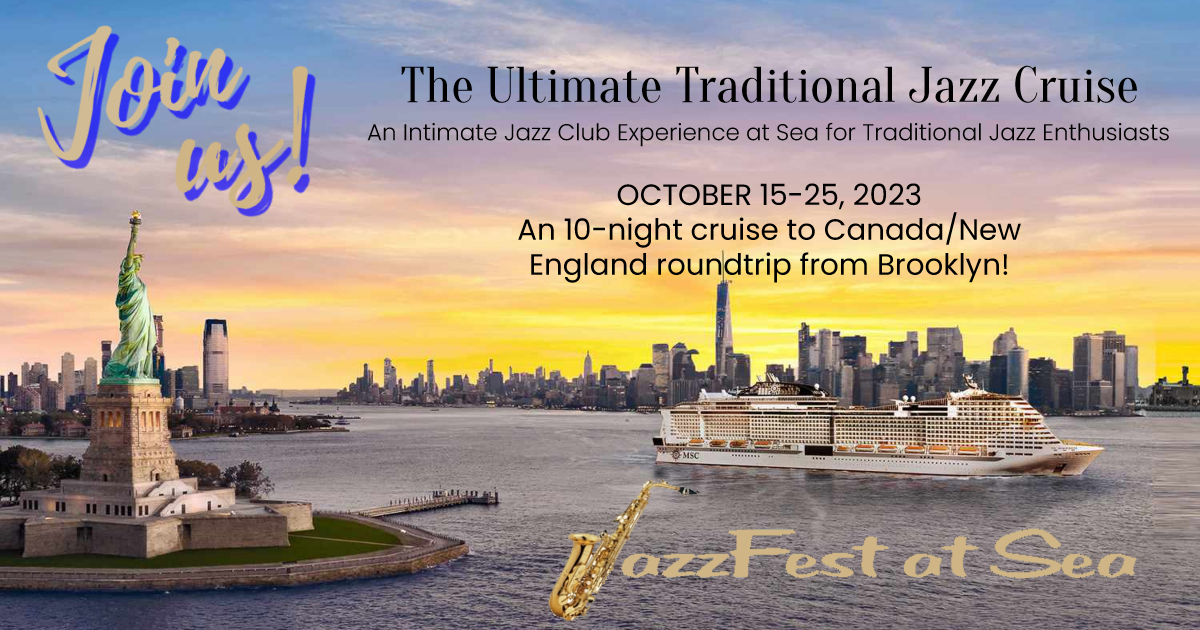 HS: After you volunteered for the Bix Festival, did you start to think about taking a more active role in the organization?
VB: I really had not considered it. While working at the 2017 festival, Steve Trainor approached me to consider applying for the board. In the Spring of 2018 I became a member. It has become one of the best experiences in my life. Being a therapist professionally, helping people live a better life is a daily goal for me. Doing it through music is fun and exciting.
HS: Helping people live a better life is certainly a worthy goal—especially if music is part of the therapy!
As a Board Member with the Bix Society, did you ever think you might someday be president of the organization?
VB: Not really, I was very content being vice president. The 50th anniversary of the Bix Jazz Society was a very successful, fun party. My challenge as president is to continue an outstanding festival by bringing in amazing musicians—some familiar and others joining us for the first time.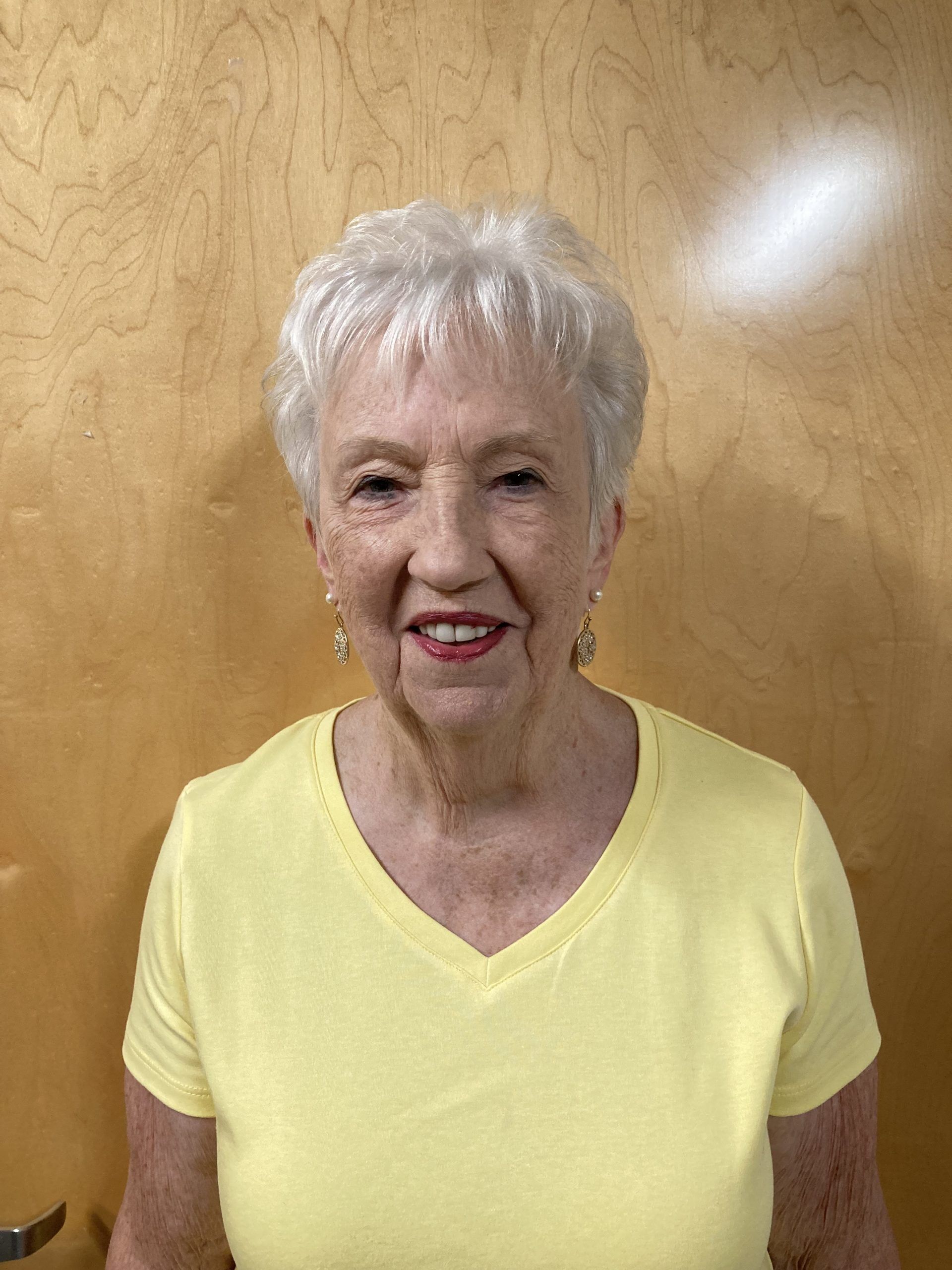 HS: The festival is obviously very important, but the Bix Society is involved with other activities, too. As president, what are your goals for those aspects of the organization?
VB: The mission of our organization is helping young people to have the opportunity to play jazz in our Bix Youth Band. They audition in December and play through the festival. Scholarships are awarded to each student at the festival. During the winter season we have Tuesday night jazz held monthly at the Carriage Haus. In the summer season we have concerts at LeClaire park and the courtyard. We hope to keep trad jazz alive and flourishing in our community.
HS: How do you envision the Bix Jazz Festival operating for the next few years? Are there any new events you would like to see, additions to the basic programming, or . . . ?
VB: Last year, being our 50th anniversary was a very special year. It is a challenge to follow it this year. My goal is to showcase a new band and/or new musicians every year. This year we have Jeff Barnhart and friends playing a special event on Thursday evening. Our new band is the New Orleans Night Owls—which is your band, Hal. I am excited about your performances for us. T.J. Müller is our new musician playing this year. In the future I see us having a headliner band each year. We also have been live-streaming, which was appreciated by our followers during the COVID year. I would like to see our youth being more involved during the year, as their love for trad jazz is an important part of our future. If we all work together, trad jazz will continue as BIX LIVES in all our hearts and souls!
HS: Your enthusiasm is contagious! I really appreciate your dedication to preserving the older styles of jazz and so do your associates in the Bix Beiderbecke Jazz Society! I asked a couple of them about your involvement with the society and the festival…
James Beiderbecke (BBJS Board Member): Verna is extremely dedicated to the Bix Jazz Society. Since I joined the board in 2018, Verna has always been on top of things and an active participant during meetings. She is extremely sharp and has no problem reaching out to various members of the jazz community and abroad for information. Verna has since been elected the new president after Steve Trainor stepped down from the position. Verna is always kind and courteous, but she will let you know when action is needed in order to meet our objectives. I appreciate Verna's longtime commitment to the Bix Jazz Society and it has been a pleasure working with her thus far!
Michelle Juehring (BBJS Vice President): Verna is an incredible, energetic woman who embraces each day with a positive attitude. A mother of three, she retired from her psychology practice and not one for being idle, she is an active volunteer. Verna has a passion for the Bix Beiderbecke Jazz Society serving on the Board of Directors for the past five years.
I love working with Verna. She brings optimism and energy to the table and assigns projects to the board members and volunteers. She is great with being inclusive and team building. If things don't go smoothly—as it sometimes happens—she sets the goal on moving forward and improving processes. She is an amazing woman!
HS: Thank you for agreeing to this interview, Verna. You are doing a terrific job as president and we all hope you keep up the great work for a long time!