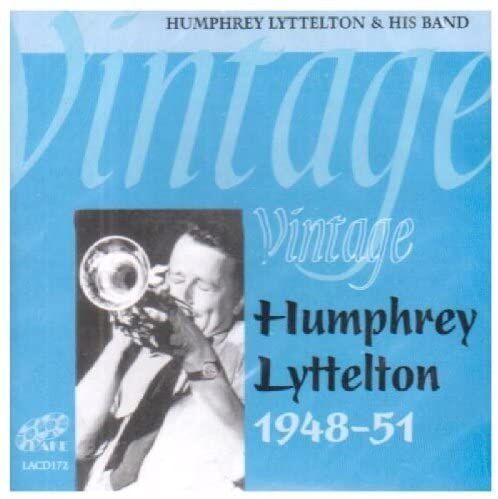 Humphrey Lyttelton (1921-2008) led the top British traditional jazz band of the first half of the 1950s before he gradually switched to mainstream swing and was succeeded by Chris Barber. His lengthy and very enjoyable series of hot recordings for the Parlophone label during 1949-57 are well worth acquiring in full.
Vintage Humphrey Lyttelton 1948-51 adds to his legacy by including nearly everything from the beginning of his career that was not included in the Parlophone releases; the rest was put out on a different Lake CD, Delving Back And Forth With Humph. While the trumpeter felt that his sessions from 1948 were a bit premature, and there are times when his phrasing is not as relaxed as it would soon become, he plays quite well on these early efforts which match him with trombonist Harry Brown and Humph's longtime clarinetist Wally Fawkes.
Starting with Louis Armstrong's 1920s recordings as inspirations, one can hear Lyttelton playing becoming more distinctive as the CD progresses. By 1949, when Lyttleton and Fawkes were joined by trombonist Keith Christie, the quality of the ensembles and the individual solos were quite high. The group's playing was getting noticed, including by the great Sidney Bechet who guests on a six-song session. The Bechet date is highlighted by rousing versions of "Some Of These Days" and especially "Who's Sorry Now."
A few items from 1951 that were not released by Parlophone are also included along with six selections from the group's concert at Royal Festival Hall. By then the emphasis was more on original material based on the tradition (except for "The Old Grey Mare") and, at least in England, Humphrey Lyttelton had no close competition.
Vintage Humphrey Lyttelton 1948-51
(Lake LACD 172, 24 selections, TT = 75:11)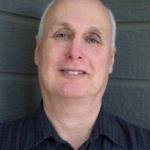 Since 1975 Scott Yanow has been a regular reviewer of albums in many jazz styles. He has written for many jazz and arts magazines, including JazzTimes, Jazziz, Down Beat, Cadence, CODA, and the Los Angeles Jazz Scene, and was the jazz editor for Record Review. He has written an in-depth biography on Dizzy Gillespie for AllMusic.com. He has authored 11 books on jazz, over 900 liner notes for CDs and over 20,000 reviews of jazz recordings.
Yanow was a contributor to and co-editor of the third edition of the All Music Guide to Jazz. He continues to write for Downbeat, Jazziz, the Los Angeles Jazz Scene, the Jazz Rag, the New York City Jazz Record and other publications.