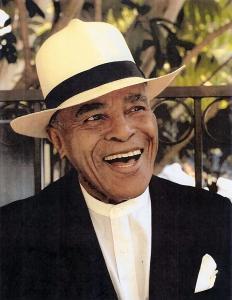 JON HENDRICKS, 96, died on Nov. 22 in New York City. A member of Lambert, Hendricks & Ross, he was one of the originators of vocalese which put lyrics to well-known jazz instrumentals and turned them into vocal tours de force. A gifted vocal improviser, he took pieces recorded by people like Count Basie and Horace Silver, and using their titles as points of departure, created intricate narratives and tongue-in-cheek philosophical treatises that matched both the melody lines and serpentine contours of the instrumental solos, note-for-note and inflection-for-inflection.
A notable example is his take on Ben Webster's tenor saxophone solo on Duke Ellington's original recording of "Cotton Tail." Jazz critic Leonard Feather called Hendricks the "Poet Laureate of Jazz," while TIME Magazine dubbed him the "James Joyce of Jive." He also taught at his alma mater, the University of Toledo.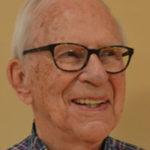 Lew Shaw started writing about music as the publicist for the famous Berkshire Music Barn in the 1960s. He joined the West Coast Rag almost thirty years ago and has been a guiding light to this paper through the two name changes since then as we became The Syncopated Times.  47 of his profiles are collected in Jazz Beat: Notes on Classic Jazz. Volume two, containing profiles from 2013-2016 will be available on Amazon soon. He taps his extensive network of connections and friends throughout the traditional jazz world to bring us his Jazz Jottings column every month.