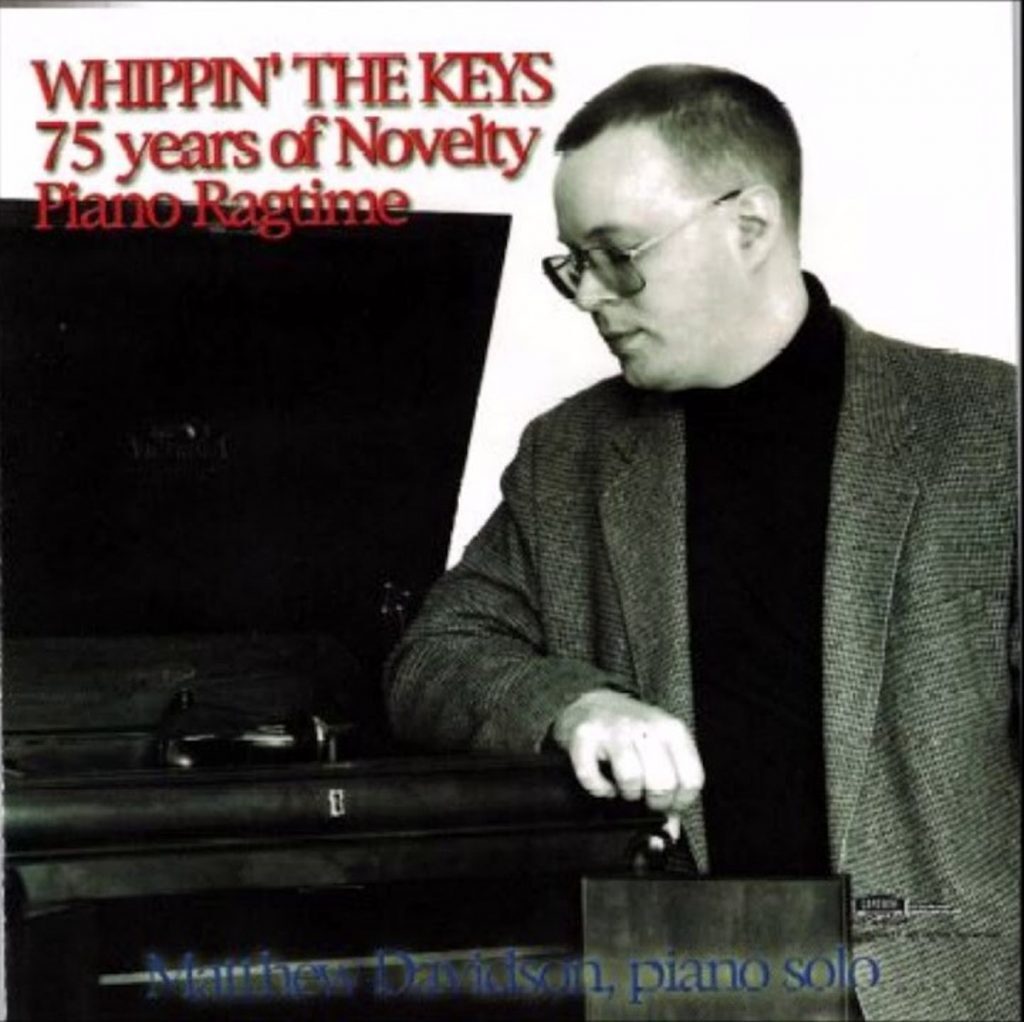 Several years ago when Matthew Davidson released his first ragtime CD, it contained several novelty piano pieces. I was so impressed that I stated publicly that he should record an entire album of novelty piano ragtime. While I am sure he had encouragement from many sources, this disc is the result and it's a doozy.
Starting in 1921 with Poor Buttermilk by Zez Confrey, often dubbed "The Father of Stride Piano," Davidson blazes his way through the 1920s and '30s when novelty piano ragtime was at its height, playing a mix of selections from composers both revered and neglected. Arthur Schutt, whose works are sadly under-recorded, is well represented with Bringup Breakdown, Teasin' the Ivories and Piano Puzzle. The names Rube Bloom (Soliloquy), Roy Bargy (Pianoflage), Clarence M. Jones (Modulations) and perhaps Sam Goold (Whippin' the Keys) should be familiar to many lovers of novelty ragtime, while those of Donald Thorne (Firecrackers, Spring Feelin') and Frank Herbin (Peanut Cackle) may not ring any novelty bells.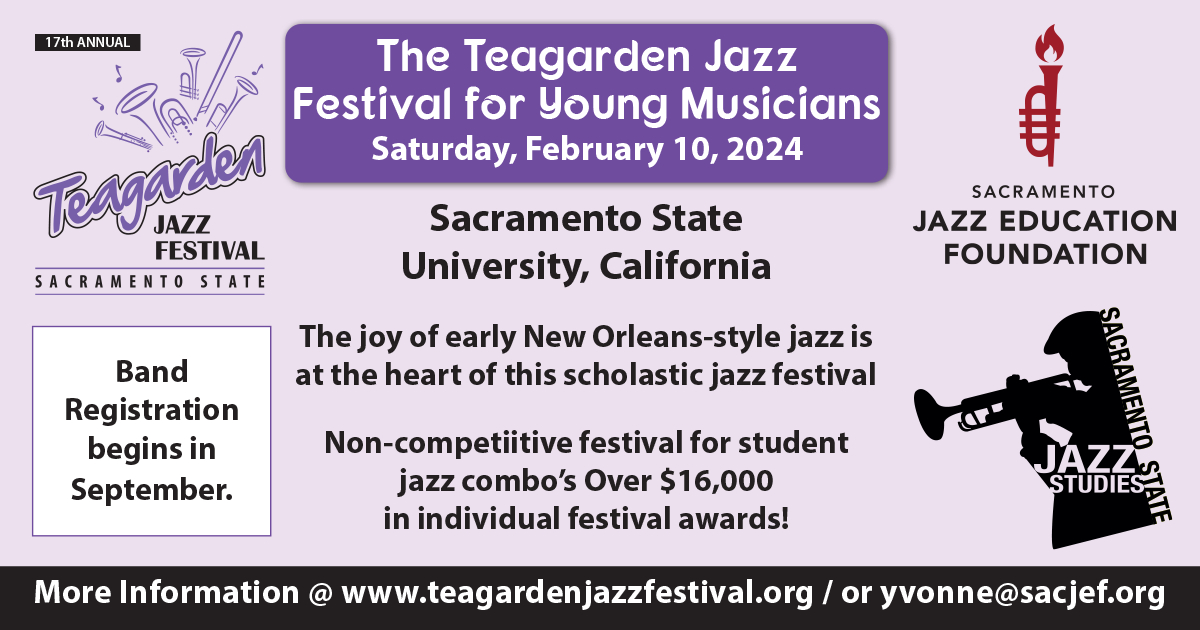 Following a 40-year jump, Davidson lands in 1969 with William Albright (Sleight of Hand) and works his way through the ragtime revival with modern works by William Bolcom (Seabiscuits, Brass Knuckles), Robin Frost (Hard Luck Lulu), Ross Petot (Satisfaction Rag) and finally his own 1995 opus, Foggy Bottom. He closes with No Way Jam, a duet from a live performance with Gary Smart that is neither ragtime nor novelty, but very wild and dissonant and too frenetic for my taste (I think maybe you had to be in the audience to truly appreciate it).
Several selections merit additional comment. Bringup Breakdown and Whippin' the Keys are performed faster than I believed humanly possible, while the rest are generally taken medium-quick to quick. Firecrackers sports lots of repeated notes and chords, much like a string of tiny explosions. Sleight of Hand contrasts melodic sections with parts that seem confusing, perhaps an attempt by Albright to imitate a magician. Satisfaction Rag uses rhythms and sounds that evoke memories of Max Morath and Brass Knuckles, probably the best known of the contemporary selections, lives up to its score markings of "brutal" and "loutish." Of note are three transcriptions by Andrew Fielding, Bringup Breakdown, Peanut Cackle and Piano Puzzle, which provided the complex scores to those pieces which had previously existed only as old recordings.
Matthew Davidson utilizes the piano for the percussion instrument that it is. Many of his shimmering quicksilver passages are punctuated by sudden loud accents, some seemingly at random, which occasionally detract from the melody. Certainly you are not lulled into boredom! His is a prodigious talent, however, and his ability to bring these difficult pieces to life is never in doubt. For lovers of novelty piano music, this will be a small treasure to add to their collection.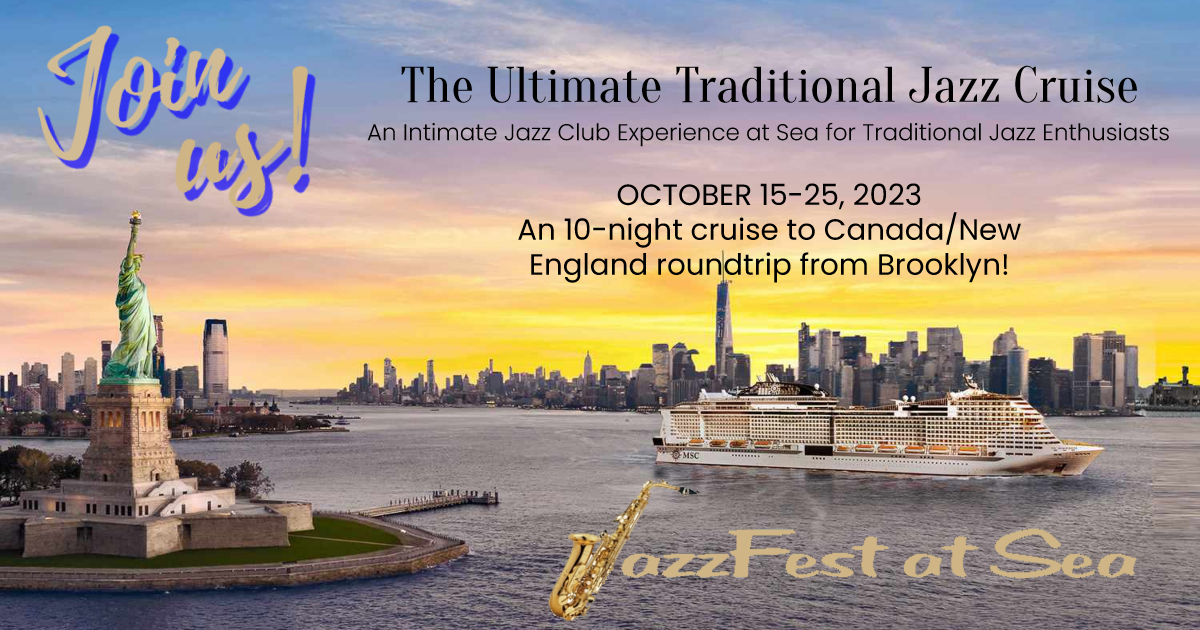 Whippin' the Keys: 75 Years of Novelty Piano Ragtime
Matthew Davidson, piano
Capstone CPS 8694
Poor Buttermilk / Bringup Breakdown / Soliloquy / Pianoflage / Modulations / Whippin' the Keys / Peanut Cackle / Firecrackers / Teasin' the Ivories / Spring Feelin' / Piano Puzzle / Sleight of Hand / Seabiscuits / Foggy Bottom / Hard Luck Lulu / Satisfaction Rag / Brass Knuckles / No Way Jam.