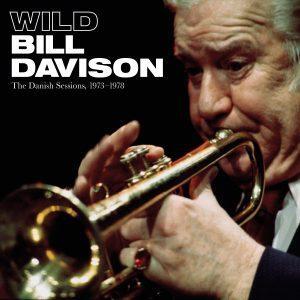 A hard-charging trumpeter whose screams, roars, and growls on uptempo pieces and whose sentimentality during ballads made him instantly recognizable, Wild Bill Davison was such an extroverted musical personality that most other Chicago jazz trumpeters seem a bit bland in comparison. Davison spent much of five years in Denmark although there were frequent visits to the U.S. during that time. The four-CD set The Danish Sessions 1973-78 contains some of the best recordings from that era that are owned by the Storyville label.
Most of the first disc features Wild Bill as a member of Papa Bue Jensen's band in 1974 with some other titles from 1977. The second CD showcases the cornetist with several different Danish bands including most notably that of trombonist Ole "Fessor" Lindgreen. The fourth disc is a Wild Bill with Strings session from 1976 while the third CD jumps back a couple of decades as Davison is heard leading bands in 1952 that broadcast on the Doctor Jazz radio series. Also featured on the latter disc are clarinetist Edmond Hall, trombonist Cutty Cutshall and either Ralph Sutton or Gene Schroeder on piano while Eddie Condon provides rhythm guitar.
Wild Bill Davison during his years in Denmark kept his trademark sound and style but stretched a bit as far as the repertoire went, sounding just as comfortable with swing standards and ballads as he did with Dixieland warhorses. The Danish sidemen are uniformly excellent (with tenor saxophonist Jesper Thilo being a standout whenever he appears) and Wild Bill obviously loved playing with them. The strings date found Davison both at his most expressive and using subtlety and space creatively.
This box set is rounded out by a DVD that has Davison's appearance with Eddie Condon from a half-hour 1962 television show hosted by Goodyear Tires. Even with clarinetist Peanuts Hucko and Cutty Cutshall in the band, Davison (who has "Blue and Broken-Hearted" as his showcase) consistently steals the show.
The Danish Sessions 1973-1978 (Storyville 1088621, 62 selections, TT = 4:06:44)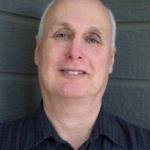 Since 1975 Scott Yanow has been a regular reviewer of albums in many jazz styles. He has written for many jazz and arts magazines, including JazzTimes, Jazziz, Down Beat, Cadence, CODA, and the Los Angeles Jazz Scene, and was the jazz editor for Record Review. He has written an in-depth biography on Dizzy Gillespie for AllMusic.com. He has authored 11 books on jazz, over 900 liner notes for CDs and over 20,000 reviews of jazz recordings.
Yanow was a contributor to and co-editor of the third edition of the All Music Guide to Jazz. He continues to write for Downbeat, Jazziz, the Los Angeles Jazz Scene, the Jazz Rag, the New York City Jazz Record and other publications.