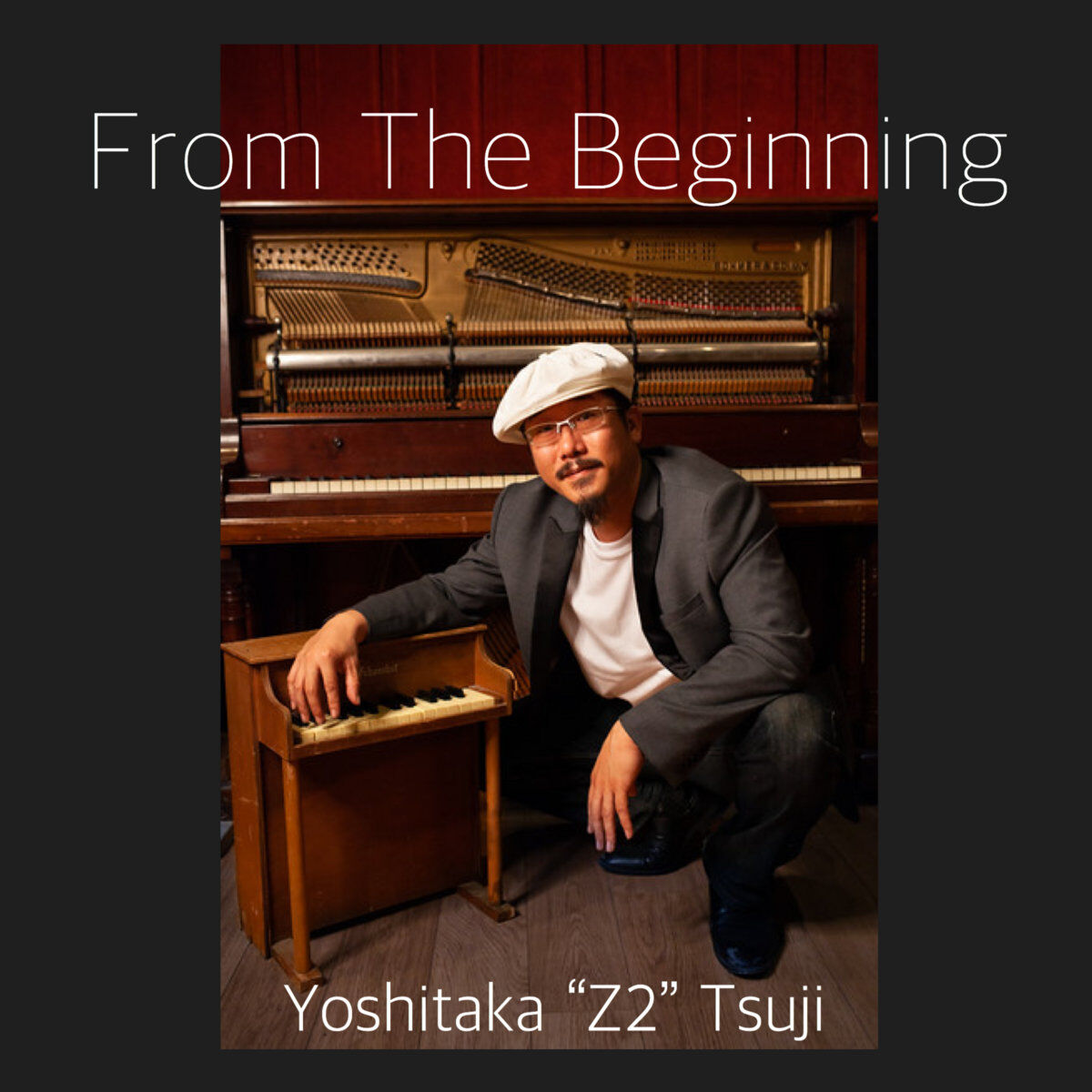 Every once in a while, I hear an album that makes me fall in love with the piano all over again. Usually it's a classic record—some Garner or Waller disc I hadn't come across before—or an old master who had entirely escaped my notice until then (the previous two being James Booker and Winnifred Atwell). These relatively rare experiences make me sit up and think, "Yes, this is what the best of all the instruments sounds like in the right hands—this is how I want to play piano."
Only occasionally is it a more modern musician who monopolizes my attention like this, dragging my weekly practice average up—for a while, at least—from a measly ten hours or so to a more respectable twenty-plus. Last time it was New York boogie woogie queen Doña Oxford, this time it's Osaka's Yoshitaka "Z2" Tsuji. The Japanese jazz piano maestro has been plying his trade for two decades now, one in Japan and one in New Orleans, but has only just crossed my radar—and it's lighting up like Christmas.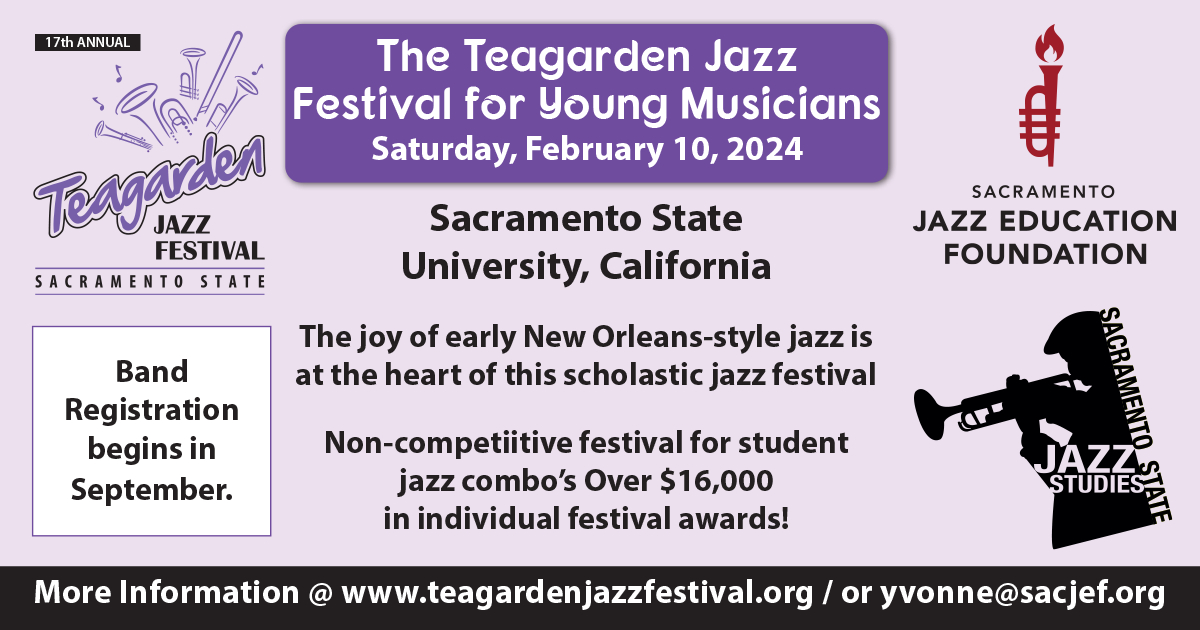 His 2020 album From the Beginning celebrates a twenty-year career in ten songs which have defined it. The first track alone, a keyboard-heavy rendition of Sonny Rollins' "Doxy," was enough to make me holler, its first few bars being so rich in harmony that there could easily be two pianists present. Tsuji then settles into a steady melodic groove—as satisfying rhythmically as the intro was harmonically—before building back up to a twelve-fingered feast of chords which peaks with a 99-key glissando. After allowing ample space for bassist Richard Moten and drummer Shannon Powel to strut their stuff, Tsuji comes back in with a solo tsunami before picking up the melody again, wrapping it up in a bow and signing it with a decisive thwack of the top end.
Okay, so I'm getting a bit carried away—but this venerable veteran deserves some time in the spotlight, as his trombone-playing wife Haruka Kikuchi gets significantly more press (including a spot on Good Morning America in 2020). Tsuji picked up piano from a young age but only started taking it seriously in adulthood. He performed across Asia and Europe before heading to North America, where he has played with Kermit Ruffins and/or the BBQ Swingers since 2012. He is now a regular guest of the New Orleans Jazz and Heritage Festival, French Quarter Fest, and other NOLA staples, either with one of these outfits or his own combo.
In 2016 Tsuji released Homie, his first album under his own name—From the Beginning is only his second such project, but it draws on decades of performing under other banners. It features a range of jazz languages from blues to barrelhouse, across which the polyglot Tsuji displays an enviable mastery. From machine gun melody lines approaching 300 notes per minute to deftly moving chords displaying remarkable ten-fingered precision, here is a man who has absolutely maxed out what two hands can do with 88 keys.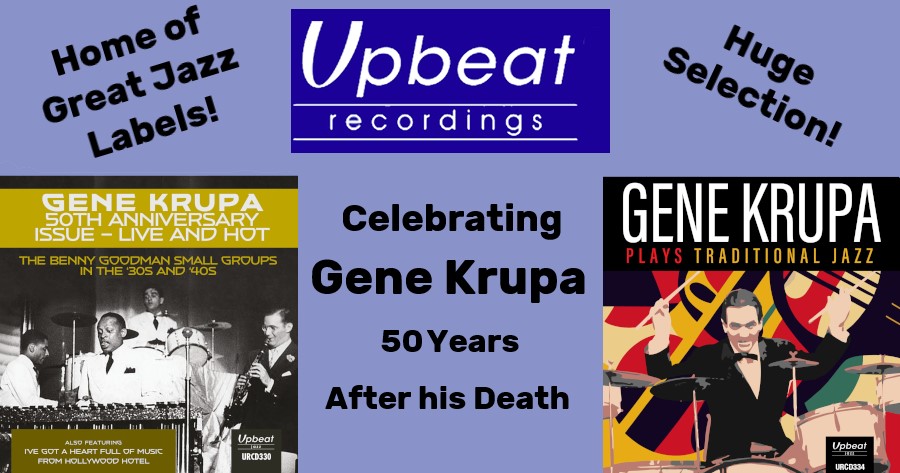 Moten and Powel deserve more than a passing mention here too, as each displays a virtuosity approaching that of Tsuji—who magnanimously makes room on this very personal album for them to shine. "Jazz Variety" is a great example, with Moten supplying substantial swathes of melody—tickling the upright bass as Reinhardt did his guitar—while Tsuji comps quietly alongside. The track is an exciting whistle stop tour of styles, from trad to Latin, with one vaudevillian segment suggesting a high-kicking chorus line. Powel gets his brightest spotlight in "Paul Barbarin Second Line," a trad banger penned by the eponymous fellow drummer.
"Sleepy Time Downsouth" is a bossa nova reboot of the Armstrong standard, which sees Powel dancing deftly on the hi-hat while Tsuji threads the tune with an almost continuous, rushing stream of meandering melody. But the album reaches peak piano with "Tipitina," a Professor Longhair classic in which the traditional tune is only hinted at, as Tsuji grabs handfuls of keys in a way which is almost overwhelming to the brain—and yet somehow still harmonically sensible.
There are breaks from this jaw-slackening showcase, like Oscar Peterson's "Hymn to Freedom" which rests Tsuji's fingers (somewhat) and lets the swelling gospel harmonies do the work for a while—until the pianist just can't contain himself any longer, and he comes back swinging hard. "What a Wonderful World" is a slightly bluesy interpretation of another Armstrong favorite, and another track which takes the tempo down a notch. Opening as "Twinkle Twinkle Little Star" it features at one point a snippet of a baby crying. Together with a vocal which apes Armstrong rather than doing anything original, this oddness makes it my least favorite track on the disc.
Nonetheless, From the Beginning is a magnum opus that will leave piano fans feeling that Tsuji has studied all the old masters of his instrument—from Atwell to Williams via Joplin and Tatum—distilling them into an almost encyclopedic jazz piano showcase. It's a retrospective not only of Tsuji's career but also of jazz piano as an art form—an homage to the man from Osaka, but also to countless men and women from all over, united by rhythm in their souls and magic in their fingers. Buy it on Bandcamp now and experience a whole century of ebony-and-ivory magic.