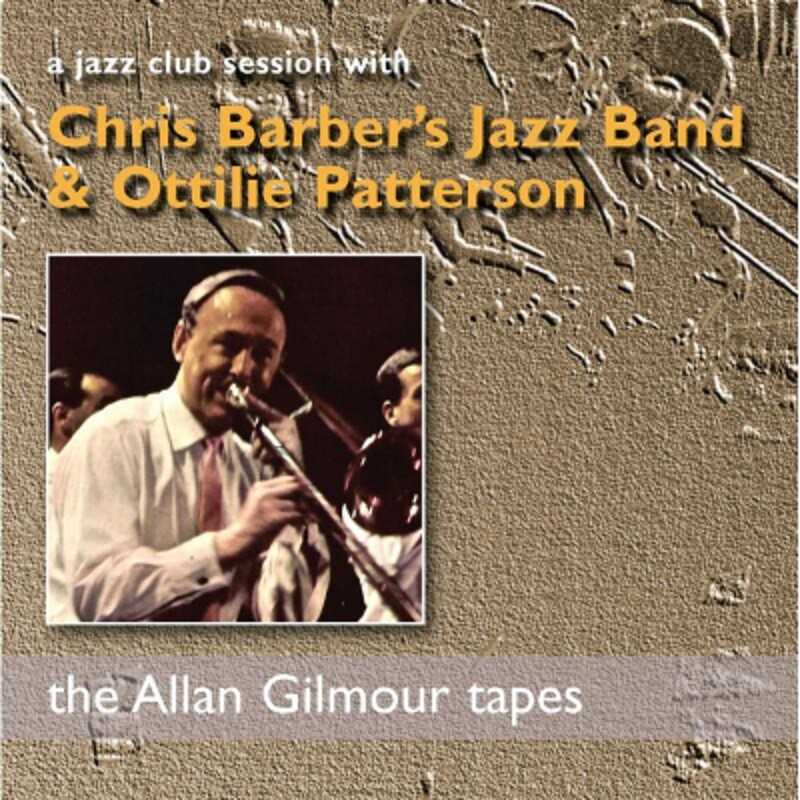 Since Chris Barber has retired from playing, one might expect that there would be no more "new" Barber CDs forthcoming, but that would be a wrong assumption as this 2020 issue shows. However, the play date, June 29, 1963, was quite a few years ago, the recording's issue having simply been delayed until now.
Allan Gilmour, who recorded this concert as he did many others at the Nottingham Rhythm Club (most of them at the Dancing Slipper, the club's usual venue), had each band's permission to do so, the proviso being that these recordings were only for his personal use, as we learn from Paul Adams' liner notes. After Gilmour's demise in 2003, his recordings were acquired by Lake Records, and, with the permission of the surviving band members, they are being released by Adams.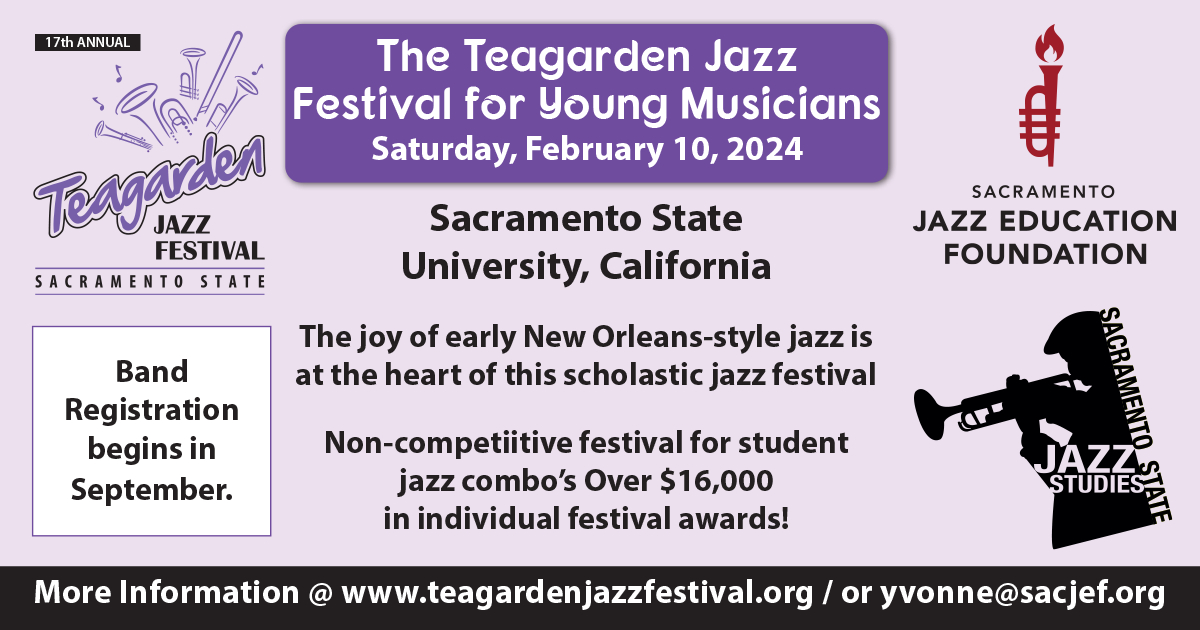 The bill of fare is one that we might expect of a Barber concert. It runs the gamut of traditional jazz: spirituals, rags, blues, pop songs, rhythm and blues, numbers by Duke Ellington and Kurt Weill, even a couple by Barber himself, so we can say that almost all tastes are catered to. These compositions are delivered by a fine complement of musicians who do not put a foot—or should that be note?—wrong.
The incomparable Pat Halcox on trumpet, long Barber's collaborator almost from the Barber band's inception, provides that sure lead and plethora of ideas we associate with him, as his feature "Wrap Your Troubles in Dreams" (1:6) with its opening and closing cadenzas illustrates—along, of course, with every other track he plays on.
On clarinet and alto sax, Ian Wheeler is also one whose technique is flawless, no note being squawked or screeched, as he performs impeccable runs through all the registers, witness "The Bucket's Got a Hole in It" (1:3), or his feature "All of Me" (1:7). The remaining front liner and leader Chris Barber as always plays trombone seemingly effortlessly, as he shows throughout, especially on the track that features him, "Margie" (2:9), taken at a fast lick and still managing to incorporate double and triple on tonguing.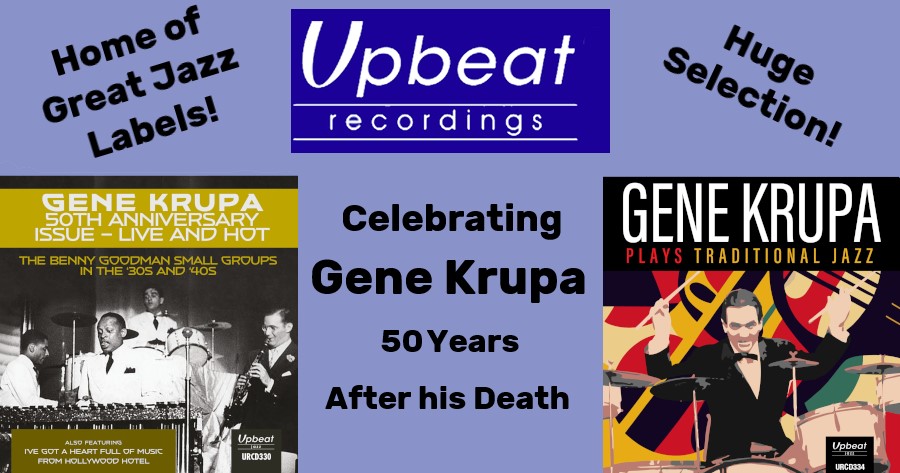 The rhythm section ably backs the trio in front of them, not deviating from the set tempo in each tune or from the appropriate chord structure. They solo seldom—Dick Smith once on bass on "All of Me (1:7)" and Eddie Smith on banjo on "Margie" (2:9), but Burbidge not at all, supplying only numerous drum tags, the most interesting being the double one on "Margie" ((2:9), where the first is in tempo, the second in half time.
Over and above the individual instrumentalists' contributions are the Barber band trademark arrangements. These are the keystone, the center of interest in any Barber performance.
While we could apply this criterion to almost any track, it is particularly evident in the carefully worked out harmonies in "Jazz Lips" (1:9) or the intricate pattern in "The Cannon Song" (1:10), the opening call/response between trumpet and trombone leading up to the breaking into a very fast ensemble. This is followed by trombone lead with clarinet countermelody, followed in turn by muted trumpet, mainly in the upper register, with trombone counterpoint. Next the banjo and bass split a chorus, the ensemble then taking the tune out. To cite just one other example, "Creole Love [Call]" (2:8) displays very tight harmony all the way through, and some fine obbligatos from the trombone. After the solos the group returns to the opening harmonized pattern, with muted trumpet obbligatos, leading up to a ritard ending. Such arranging maximizes interest.
That leaves only Ottilie Patterson and her great vocals to be considered, It has been said frequently by black American blues singers that they could not believe she was not black. Her performance here of six songs is, as Adams avers in his liner notes, "a bonus as she is usually reduced to two or three numbers on the live albums which were released in the 50s and 60s." At this time she seems to have been heavily influenced by rhythm and blues, as we can hear the triplet and shuffle rhythms so common to such tunes in most cuts where she sings here, even on "Weeping Willow Blues" (2:3) or "Careless Love" (2:5) where the ensemble supplies a backing riff or obbligatos.
This is a well-recorded concert by Gilmour that is well edited and mastered by Adams. Barber fans will enjoy this "blast from the past" and appreciate Adams' making it available on his label. It can be had from Lake Records, Amazon, and probably other on-line outlets.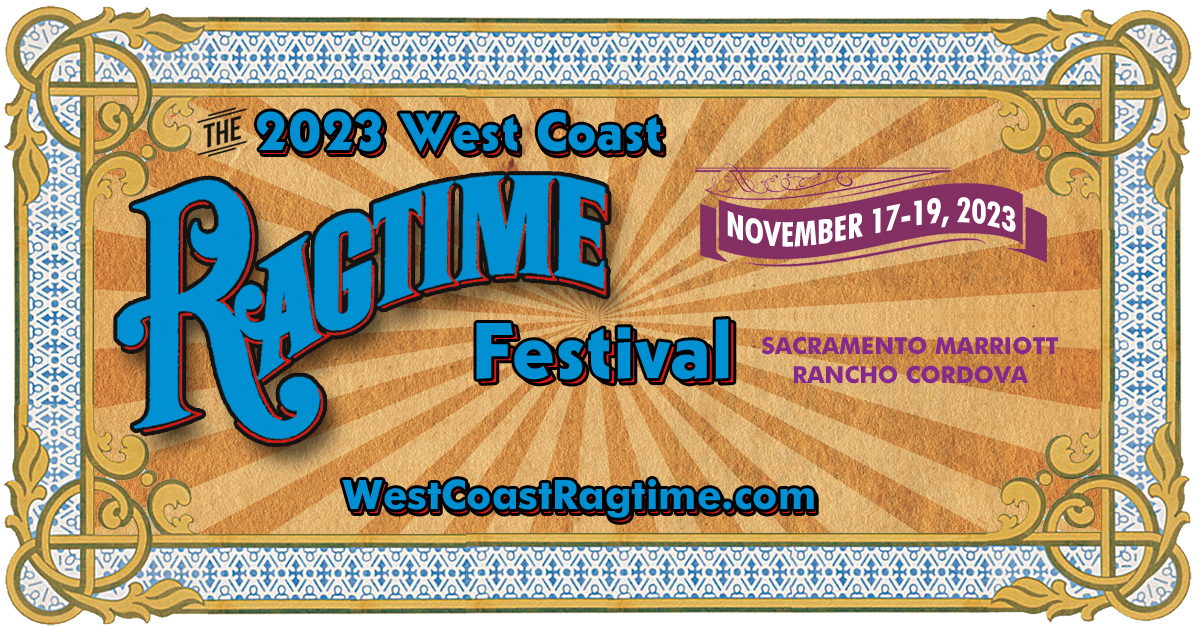 CHRIS BARBER'S JAZZ BAND • A Jazz Club Session with • Lake LACD363
Disc 1 Playing time: 49m. 20s.
Climax Rag; The Great Bear; The Bucket's Got a Hole in It °; We Sure Do Need Him Now*; It's the Truth; Wrap Your Troubles in Dreams; All of Me; Is You Is or Is You Ain't My Baby?*; Jazz Lips; The Cannon Song; Mack the Knife; Mean Mistreater; Vini Vini.
Disc 2 Playing time: 54m. 46s.
Just a Closer Walk with Thee; Basin Street Blues†; Weeping Willow Blues†; Can't Afford to Lose My Man†; Careless Love†; What'd I Say?†; It Won't Be Long†; Creole Love [Call]; Margie; Old Stack O'Lee; The Sheik of Araby*; Magnolia's Wedding Day.
Recorded at the Elizabethan Hall, Nottingham, June 29, 1963
Personnel:
Pat Halcox, trumpet, vocal°; Chris Barber, trombone, vocal*; Ian Wheeler, clarinet, alto saxophone; Eddie Smith, banjo; Dick Smith, bass; Graham Burbidge, drums; Ottilie Patterson – vocal, tambourine†.