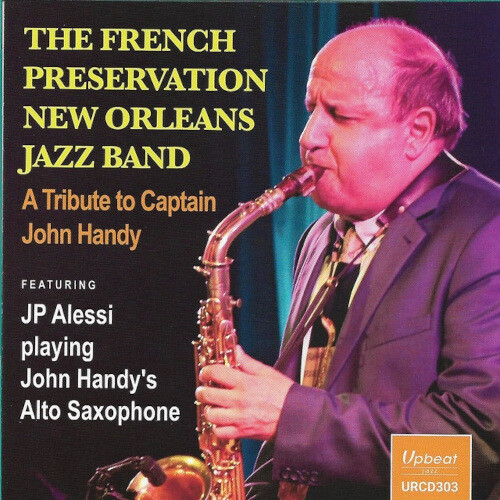 Captain John Handy (1900-71) stood alone in the New Orleans revival movement. Virtually the only significant alto-saxophonist playing traditional jazz in the 1960s, Handy's hard-charging style blended in swing riffs with early r&b repetition and always stole the show. He had originally played clarinet but, by the time he finally made his first recordings in 1960, Handy was the king of New Orleans altoists. Even New Orleans purists who bristled at the thought of saxophones were eventually swayed by his enthusiasm and musicianship.
JP (Jean-Pierre) Alessi from France began recording on alto and tenor in 1997 and has since made recordings with Sweet Mary Cat, the French Preservation New Orleans Jazz Band, and under his own name (a tribute to Emanuel Paul). Somehow in recent times he was able to acquire the alto-sax of Captain John Handy, one of his idols. On his tribute for the Upbeat label, he plays his hero's horn, sounding just like Handy. While it could be fantasized that Handy's spirit and sound are in the horn, JP Alessi has obviously closely studied his recordings and would probably be able to sound like him no matter what alto he picked up.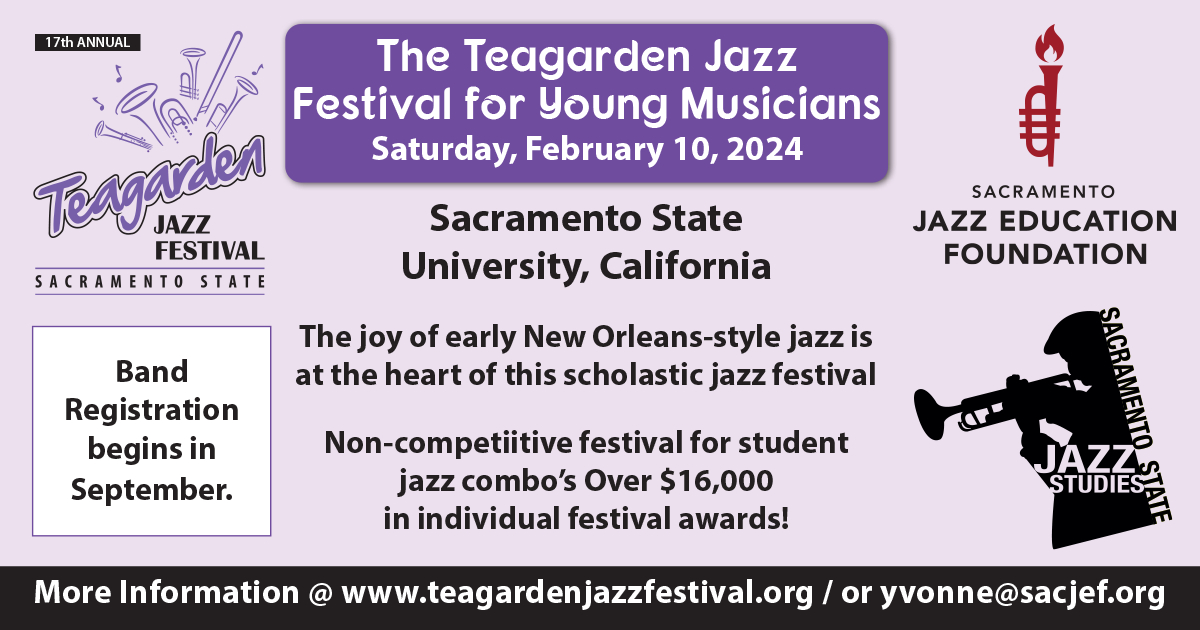 On this set with pianist-singer Cyrille Ouanich, banjoist Myriam Lemaire, and drummer Jacques Bourdi (the latest version of The French Preservation New Orleans Jazz Band), Alessi is roaring from the start and never lets up. He dominates the music with his large sound and mastery of the style. The resulting music is quite irresistible including very spirited versions of such numbers as "Come To The Mardi Gras," "Hindustan," "Caldonia," "Ice Cream," and "Washington And Lee Swing." Ouanich's boogie-woogie playing and strong left hand make up for the lack of a bassist as does the strong but loose banjo playing and drumming.
This is perfect New Orleans party music, guaranteed to wake up any gathering. Captain John Handy would have enjoyed it.
A Tribute To Captain John Handy (Upbeat URCD 303, 11 selections, TT = 63:50) www.upbeatmailorder.co.uk