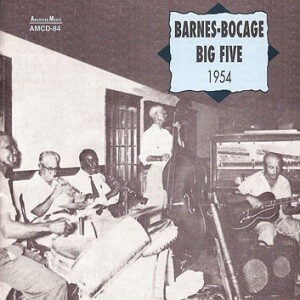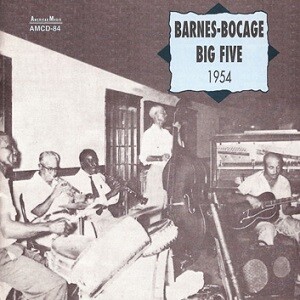 When the major labels in the 1920s had special recording crews that went to the South and recorded top regional bands, some of the New Orleans groups of the era were documented. Recordings from New Orleans were less common in the 1930s and '40s with the local scene being largely neglected. It was largely up to jazz fans to fill the gap (including Bill Russell with his American Music label) until renewed interest in the late 1950s/early '60s resulted in more regular recordings.
One of those early fans was James McGarrell who in 1951 helped Alden Ashforth and David Wyckoff make the debut recordings of the Eureka Brass Band (the first regularly working New Orleans marching band to be recorded), trumpeter Kid Thomas Valentine and clarinetist Emile Barnes (though an earlier session of Barnes would emerge years later).
In 1954 McGarrell returned to New Orleans and recorded Barnes with his regular band, a pianoless quintet featuring trumpeter Peter Bocage (a veteran of Armand J. Piron's group of the 1920s), electric guitarist Homer Eugene, bassist Eddie Dawson, and drummer Albert Jiles. Due to the "modern" playing of Eugene whose rewarding swing solos recall Charlie Christian, the music was passed over by the New Orleans jazz labels and went unreleased until the 1970s; they were not comprehensively released until the mid-1990s.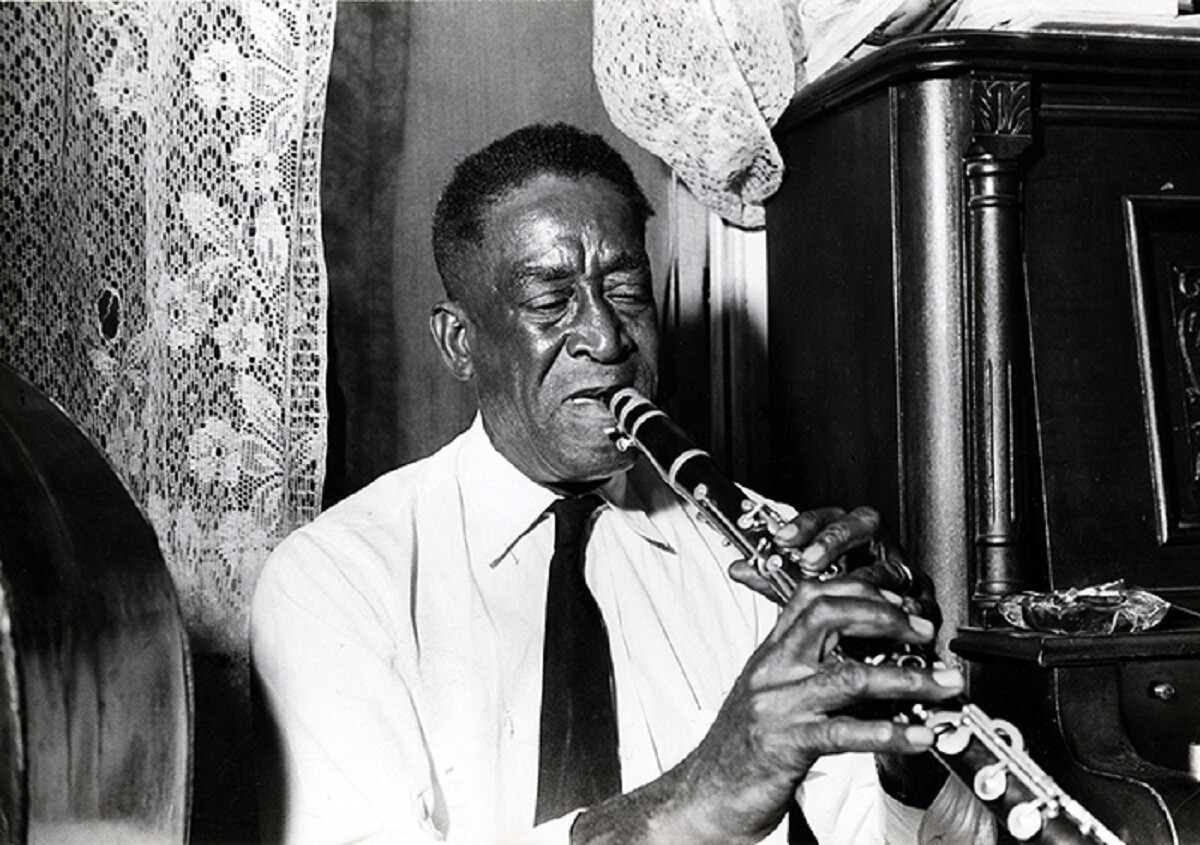 Barnes, who always had a beautiful tone (particularly in the lower register), blends in well with Bocage's straight but lightly swinging lead. It is hard to believe that these were Bocage's only studio recordings of 1947-60. McGarrell's otherwise excellent original liner notes refer to many of the songs as "silly and banal pop tunes" but one wonders what songs he was thinking of. While "Toot Toot Tootsie" and "Mama Inez" are not exactly high art, the repertoire includes such standards as "When I Grow Too Old To Dream," "Sheik Of Araby," "Down In Honky Tonk Town," and "My Blue Heaven." The playing is not flawless but the music, which includes a dozen tunes and seven alternate takes, is a joy and easily recommended to those who enjoy ensemble-oriented New Orleans jazz.
Barnes Bocage Big Five – 1954 (American Music AMCD-141, 19 selections, TT = 72:53 www.jazzology.com