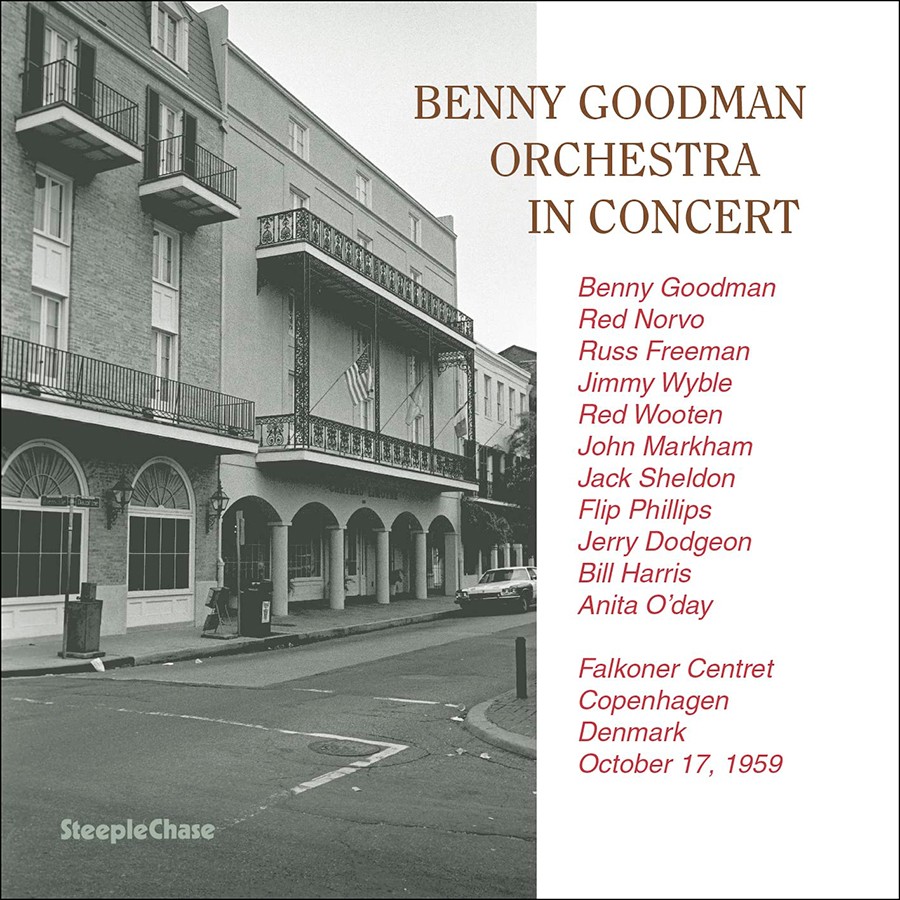 While Benny Goodman recorded an enormous amount of music in his career, particularly if one includes radio broadcasts, transcriptions and live concerts, it is fairly rare in the 21st century when a previously unreleased session comes out. The Steeplechase label recently released In Concert, the music from Goodman's Copenhagen concert of Dec. 17, 1959.
At the time, Goodman was heading one of his strongest groups of the 1950s and '60s. The tentet consisted of the leader, vibraphonist Red Norvo, pianist Russ Freeman, guitarist Jimmy Wyble, bassist Red Wooten, drummer John Markham and, on various selections, trumpeter Jack Sheldon, tenor-saxophonist Flip Phillips, altoist and flutist Jerry Dodgion, and trombonist Bill Harris. As if that were not enough, Anita O'Day was the band's singer.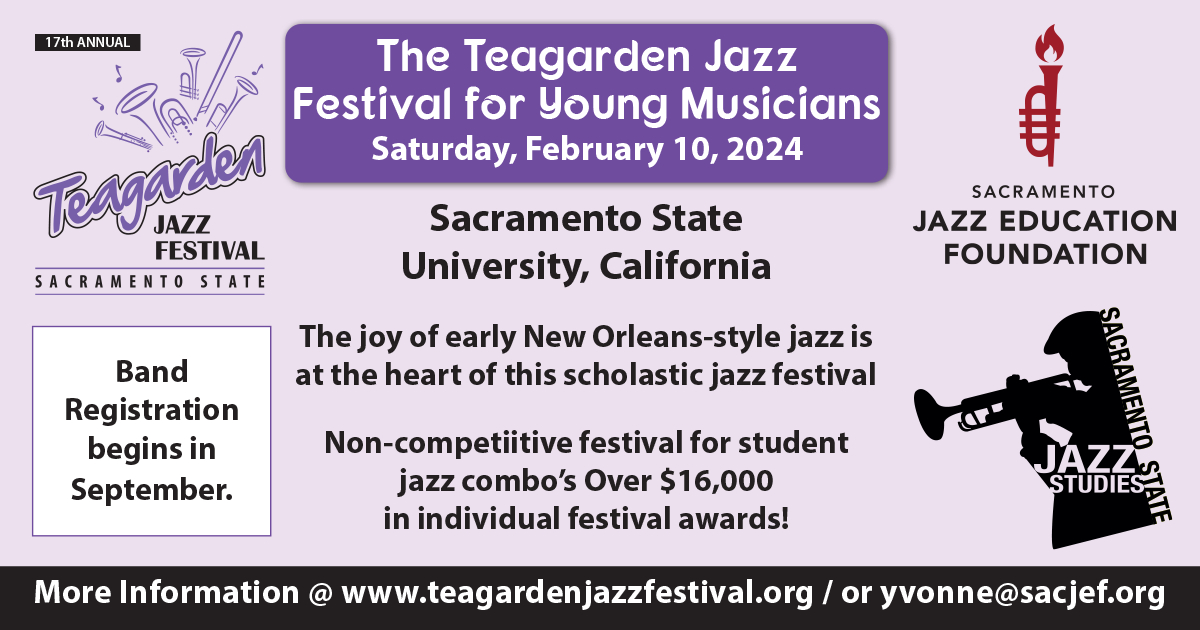 The music shifts between old favorites such as "Slipped Disc," "Memories Of You," "Body And Soul" and "After You've Gone" played by the sextet (with Goodman as the only horn) and other selections that put the focus on the more modern horn players. The clarinetist sits out on a few numbers including "Ten Bone" which features Phillips and Harris and sounds like something that Woody Herman's First Herd would have played, and a boppish feature for Dodgion on "Don't Get Around Much Anymore." Tunes that Goodman otherwise rarely ever played include "Raise The Riff," "Go Margot Go," "Jam On The Breaks" and "Marching." O'Day sounds fine on a medley of "Boogie Blues" and "Let Me Off Uptown" and she shares the vocal with Sheldon on "Gotta Be This Or That."
As for Benny Goodman, he might have been thought of as "old hat" at the time but he was still only 50 and had more than two decades of swinging ahead of him. The well-recorded In Concert is a good example of how he sounded in 1959.
Benny Goodman Orchestra • In Concert
Steeplechase SCCD 36501
www.steeplechase.dk