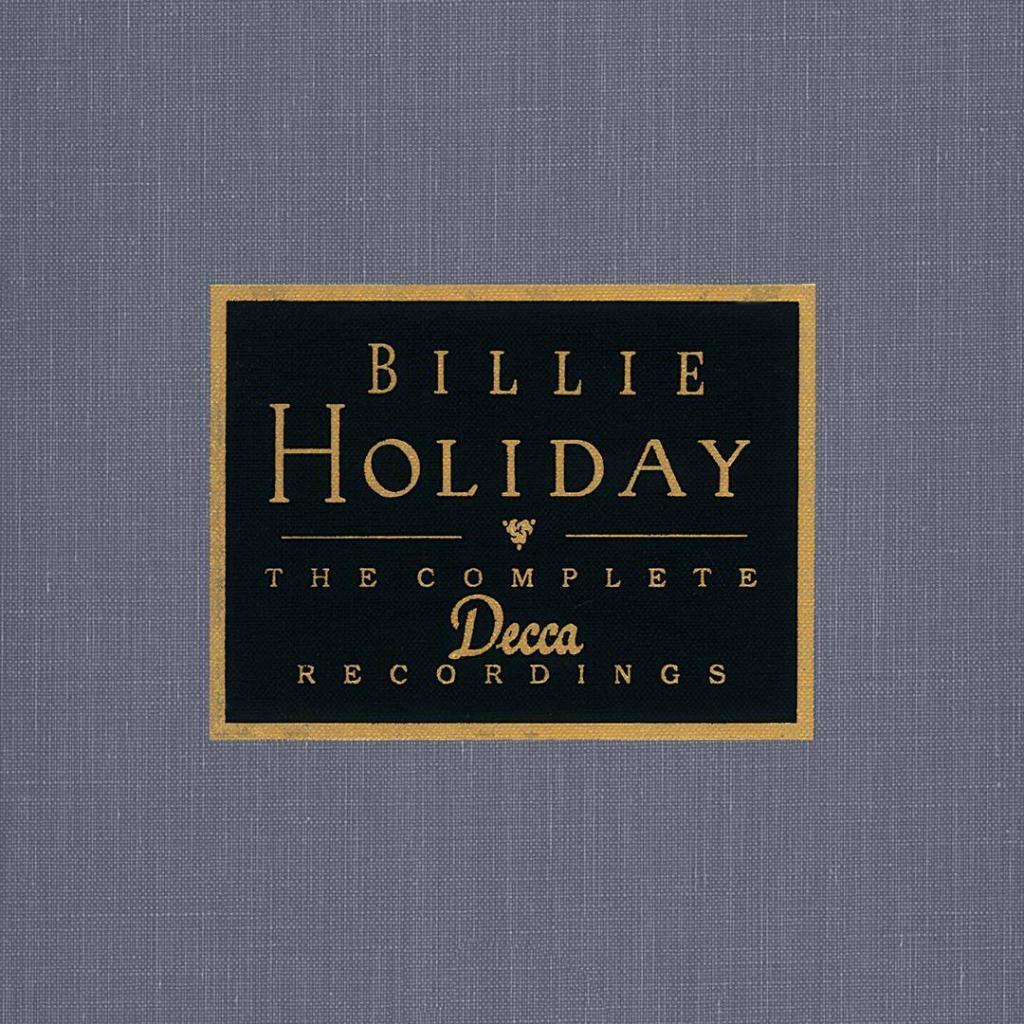 Billie Holiday's recording career can easily be divided into three main parts. Her 1935-42 recordings for Brunswick, Vocalion, and Okeh, both as a leader and with pianist Teddy Wilson, teamed her with all-star groups filled with many of the greats of the swing era including, most notably, tenor-saxophonist Lester Young and trumpeter Buck Clayton. Her last period for Norman Granz's Clef and Verve labels (1952-57) were also with swing giants but found her voice gradually declining before her final two albums for Columbia (1958-59).
Between those two periods, Lady Day recorded 37 songs (and 13 alternate takes) for Decca during 1944-50. The music has been reissued many times in recent years although one of the most attractive packages is the two-CD set The Complete Decca Recordings put out by GRP back in 1991. During the 1940s, Holiday was very much in her prime, full of experience and life but not yet worn down by the ravages of alcohol and drugs. The Decca sides cover a variety of music and have Lady Day as the star, no longer having to share the spotlight with other jazz giants.
The very first Decca recording, "Lover Man," was the biggest seller of Holiday's career and also the first time that she recorded with strings. Lady Day is heard with other similar medium-sized bands (with and without strings), in a smaller group with her then-husband trumpeter Joe Guy and a rhythm section, accompanied by a studio big band, and even on a few numbers in which she is backed by a vocal group.
While these recordings are not quite as jazz-oriented as her earlier and later sides, Lady Day's voice never sounded better. Among the many highlights are "Don't Explain," "You Better Go Now," "Good Morning Heartache," "Easy Living," "Solitude," "I Loves You Porgy," "My Man," "'Tain't Nobody's Business," "Them There Eyes," "Crazy He Calls Me," and "God Bless The Child." One session has Holiday's only two meetings on record with Louis Armstrong although the songs are unfortunately not gems: "You Can't Lose A Broken Heart" and "My Sweet Hunk O'Trash."
A bit underrated but full of timeless music, Billie Holiday's Decca recordings are an important part of her legacy.
The Complete Decca Recordings (GRP/Decca GRD2-601, 50 selections, TT – 2:30:36)