She had a small voice that could not compare to that of Ella Fitzgerald and Sarah Vaughan. She never scatted and her improvising tended to be subtle and primarily in her phrasing and placement of her notes. She did not alter or spontaneously ad-lib the lyrics that she sang and her entire recording career spanned less than 26 years. But despite all of this, Billie Holiday is considered by many to be the most memorable of all jazz singers and remains a household name 60 years after her death.
Billie Holiday sang behind-the-beat which made her controversial in the 1930s but influenced a countless number of singers who followed including Frank Sinatra, Sarah Vaughan, and Carmen McRae. More than nearly any other singer, she meant every word that she sang, living many of the lyrics, particularly during the second half of her career when her interpretations could be so quietly expressive as to be heartbreaking.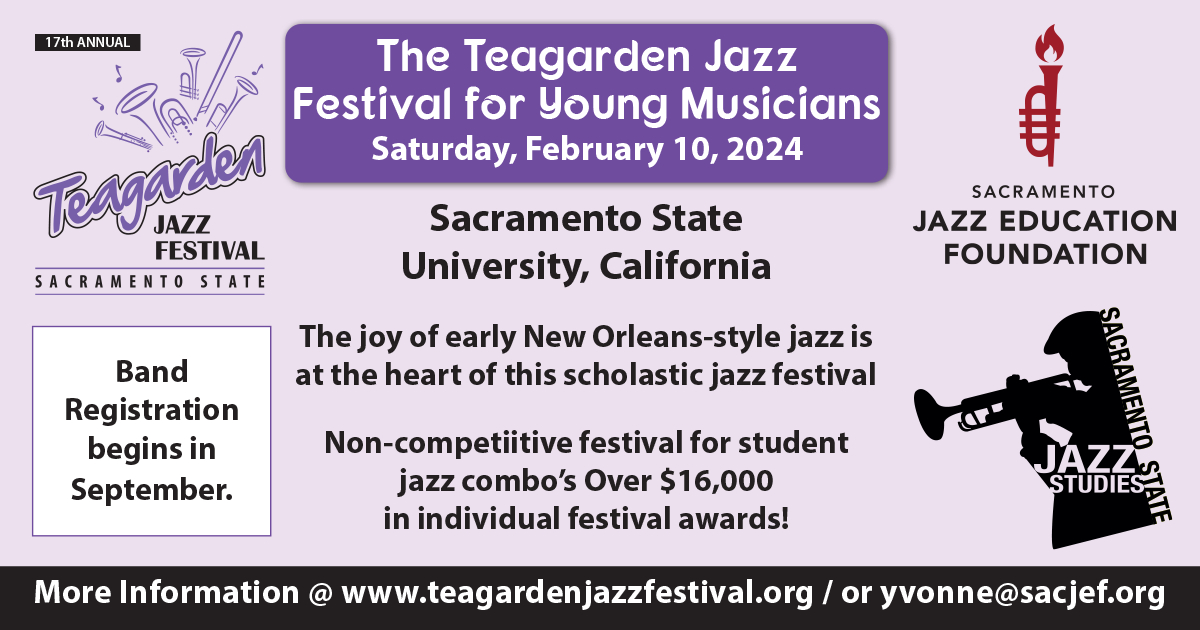 Holiday's early years were turbulent and are still somewhat shrouded in mystery. She begins her colorful (but not always accurate) memoir Lady Sings The Blues with "Mom and Dad were just a couple of kids when they got married. He was 18, she was 16 and I was three." Truth is that when she was born, her father was 17, her mother was 19, and they never got married. Born Eleanora Fagan on April 7, 1915 in Baltimore, Maryland, her Dad was rhythm guitarist Clarence Holiday who for a few years was a member of the Fletcher Henderson Orchestra.
Although she would have liked a close relationship with her father, he abandoned the family shortly after her birth and in the 1930s was sometimes embarrassed that he had an adult child. Her mother was evicted from her parent's home after she became pregnant, made a living as best she could, and often left her daughter under the indifferent care of relatives. Eleanora dropped out of school when she was 11 and survived some harrowing episodes that left her feeling unloved and with a lifelong inferiority complex, leading to many bad decisions later on.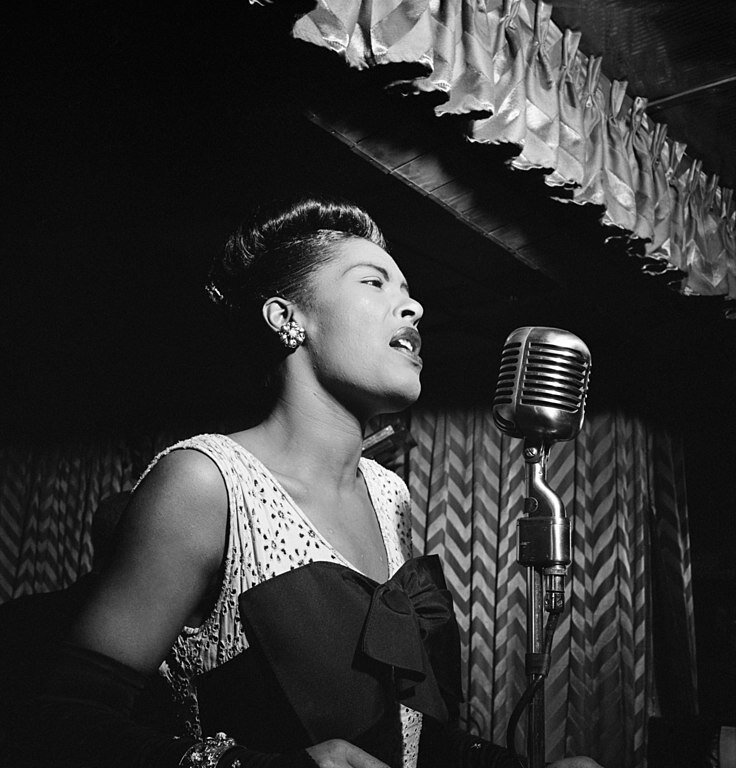 Music would be her salvation. She heard the records of Louis Armstrong and Bessie Smith, both of whom became her idols and influences. In 1929 she started calling herself Billie Holiday, naming herself after actress Billie Dove while taking her father's last name. She began singing in night clubs that year when she was just 14. As her singing improved and became more individual, she began to get better musical jobs and was discovered by the young producer John Hammond in early 1933.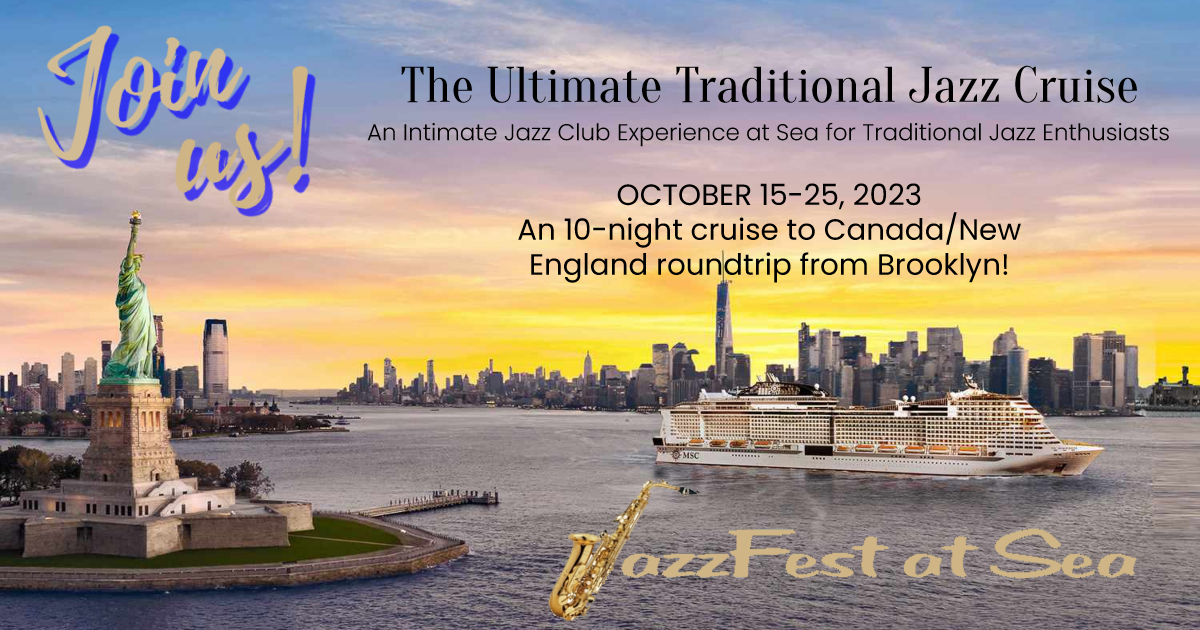 He arranged for her to record two songs later in the year with a small group led by Benny Goodman. The numbers, "Your Mother's Son-In-Law" and "Riffin' The Scotch," never caught on and today are only significant for giving listeners the earliest glimpse of a nervous Holiday.
The young vocalist continued to grow during the next year and she had a small part as a wronged woman in the Duke Ellington film short Symphony In Black in early 1935, singing a single chorus. But the Billie Holiday Story really got going later that year when John Hammond began teaming her on records with all-star swing groups led by pianist Teddy Wilson.
Billie Holiday's career and recordings can easily be divided into three periods. During 1935-42 she was often featured with Teddy Wilson's recording groups, which generally found her taking her turn with the other soloists, getting a chorus in the middle of the song. While continuing to record with Wilson, starting in 1937, she also began to lead her own dates which found her opening and closing each tune while leaving room for the horn players to make their statements. She held her own with such major swing players as trumpeters Buck Clayton, Roy Eldridge, Jonah Jones, Bunny Berigan, Henry "Red" Allen, Cootie Williams, Charlie Shavers, Harry James, Bobby Hackett, Hot Lips Page, and Frankie Newton; clarinetists Benny Goodman, Artie Shaw, Irving Fazola, Buster Bailey, and Edmond Hall; tenor-saxophonists Ben Webster, Chu Berry, Bud Freeman, and Don Byas; altoists Johnny Hodges, Benny Carter, and Tab Smith; baritonist Harry Carney; and trombonists Benny Morton and Dickie Wells. And that is not even mentioning her greatest musical partnership, tenor-saxophonist Lester Young.
Holiday and Young were close friends for two decades. The tenor named the singer "Lady Day" while she called him "The President" (which became Pres or Prez) during a time when the president (FDR) was greatly admired. Their personalities blended together perfectly, both on and off the stage. Young's cool-toned tenor was similar to Holiday's tone, they shared a laid back approach, and their best joint recordings sounded as if they were making quiet love together.
Scores of Billie Holiday recordings from the 1935-42 are classics including such gems as "What A Little Moonlight Can Do," "I Cried for You," "This Year's Kisses," "I Must Have That Man," "I'll Get By," "Mean To Me," "Foolin' Myself," "Easy Living," "My Man," "When You're Smiling," "I Can't Believe That You're In Love With Me," "If Dreams Come True," "Sugar," "Billie's Blues," "A Fine Romance," "A Sailboat In The Moonlight," "Without Your Love," "When A Woman Loves A Man," "Them There Eyes," "Falling In Love Again," "All Of Me," "Gloomy Sunday," and her own "God Bless The Child." On "I Can't Give You Anything But Love," Holiday's phrasing sounds exactly like Louis Armstrong's.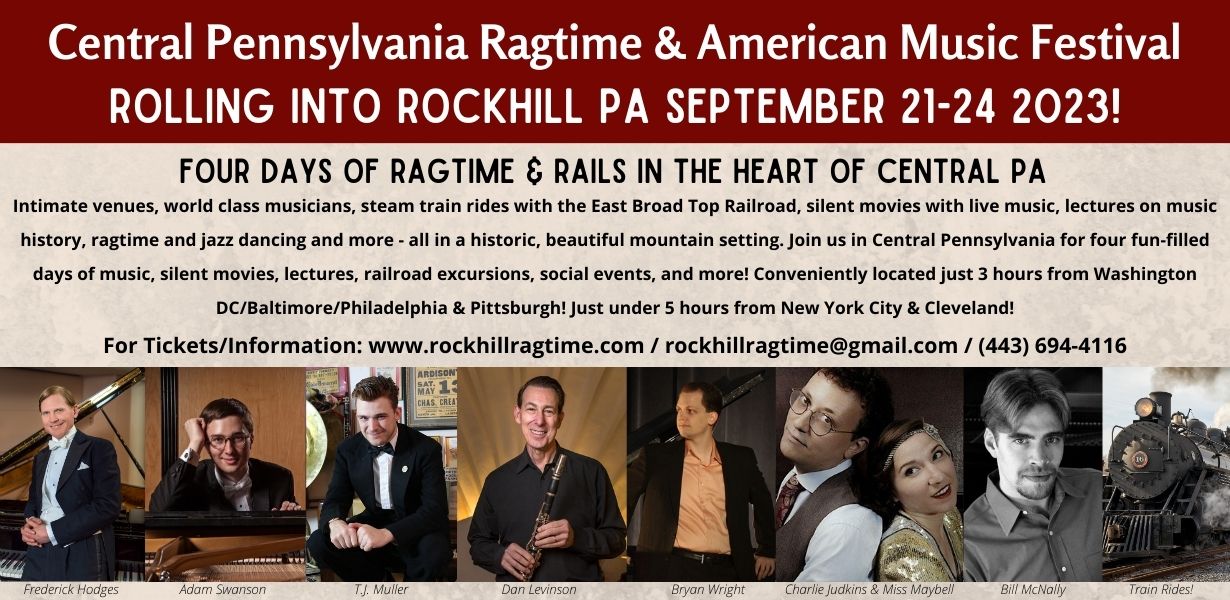 Billie Holiday had two stints with big bands during the swing era. She spent much of 1937 singing with the Count Basie Orchestra but, due to being signed to a different record label, all that exists are three songs from two radio broadcasts; "Swing Brother Swing" is best. She spent part of 1938 with the Artie Shaw Big Band but, again due to their labels, only one tune ("Any Old Time") was documented. The period with Shaw was very difficult since she was a black singer with a white band. The musicians loved her but she found the segregation of the era (not only in the South but in New York) intolerable.
In 1939 she was presented with a poem by Abel Meeropol called "Strange Fruit" that described the aftermath of a lynching. Lady Day first performed it at the integrated nightclub Café Society and she would shock audiences with its imagery for the next 20 years, using it as her closing number. Her record company, Columbia, refused to record it but she worked out a deal with the much smaller Commodore label and it was released with the popular "Fine And Mellow" on the other side of the 78. Performing and recording "Strange Fruit" showed a great deal of courage, one of Holiday's best qualities.
On other levels, Lady Day sometimes fell short. She was always attracted to the type of man who could start a fight, win bar brawls, and protect her. While she loved that strength, the men she ended up with were often not the most intelligent, eventually turning their violence onto her. Her personal life was filled with one bad relationship after another.
And then there was heroin. While she always drank and smoked a lot, by the mid-1940s was also a heroin addict. While drinking and smoking actually affected her health and voice more in the long run, the heroin habit would make life extremely difficult for her.
After spending two years based as a solo act at Café Society, Billie Holiday was at the peak of her powers. Her voice sounded at its best during her second period (1944-51) even as her personal life was erratic. After recording a few additional sessions for Commodore and one title ("Trav'lin' Light") with Paul Whiteman, Holiday signed with the Decca label where she immediately had her biggest seller in 1944 with "Lover Man." Lady Day was treated as a star during her Decca period, no longer sharing solo space with others. She recorded in settings ranging from a trio to a string orchestra, studio big bands, and even sometimes with background vocalists. Such songs entered her repertoire as "Don't Explain," "Good Morning Heartache," "Ain't Nobody's Business If I Do" (which was originally recorded by Bessie Smith), and "Crazy He Calls Me."
In 1946, Billie Holiday acted in her only feature film, New Orleans, playing opposite Louis Armstrong. While she was stuck playing a maid, her singing and beauty overcame the stereotypes, and she helped introduce "Do You Know What It Means To Miss New Orleans." But she was busted for heroin possession soon afterward and served a year and a day in prison. When she was released, she lost her cabaret card which was needed to work at clubs in New York City, and now she was considered a notorious woman. The latter distinction increased her popularity but also meant that some of the audience was there to see her fail.
Still there were bright moments during her third and final period (1952-59). Holiday performed at some of Norman Granz's Jazz At The Philharmonic concerts. After recording four titles for Aladdin in 1951 (including "Detour Ahead" and "Now Or Never") she signed with Granz, recording for his Clef and Verve labels during 1952-57. Those sessions teamed her with veteran jazz greats (often Charlie Shavers or Harry "Sweets" Edison on trumpet and Flip Phillips or Ben Webster on tenor), performing superior tunes from the Great American Songbook. The singer was in great demand for concerts (including touring Europe) and for clubs outside of NYC. While hounded by the press, narcotics agents and drug dealers, most of the rest of the world seemed to love Lady Day, except herself.
Billie Holiday's voice steadily declined during the 1950s. Sometimes she sounded surprisingly youthful with her sincerity and emotions making up for her slipping voice, but on other occasions she just sounded rough and a bit lost. On her Verve and Clef recordings, she is often uplifted by the accompaniment but, live in clubs, she stuck to a small repertoire, took the majority of her songs at slower tempos, and was erratic, often sounding beaten down by life. One article referred to her as "Lady Yesterday."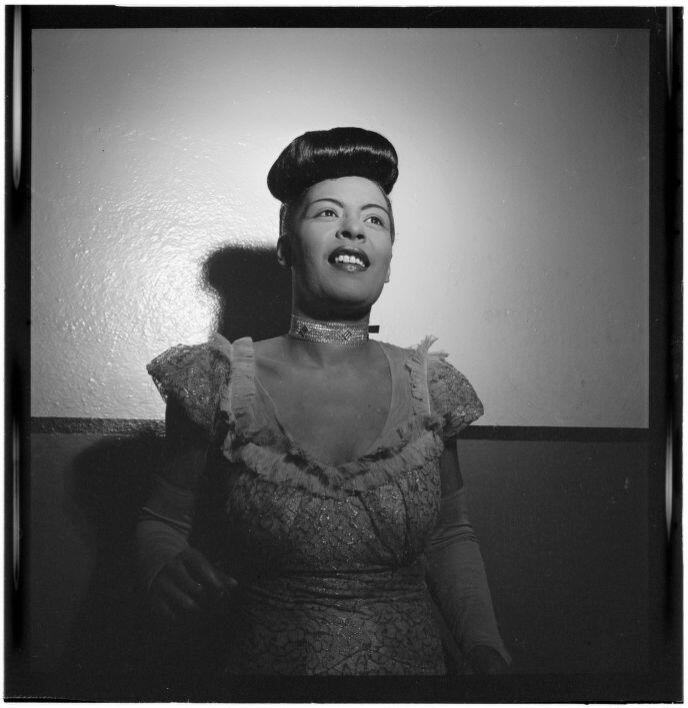 Under Norman Granz's guidance, Billie Holiday made excellent money during this era but her private life stayed quite messy and her frame of mind did not help her gradually declining health. She wrote her memoirs Lady Sings The Blues (along with William Dufty) in 1956 and had two Carnegie Hall concerts celebrating its release. The 1957 telecast The Sound Of Jazz found her rallying and singing a classic version of "Fine And Mellow" with a remarkable band that included tenors Lester Young (who was ailing), Ben Webster, and Coleman Hawkins plus Roy Eldridge.
In 1958 she switched to the Columbia label where she recorded Lady In Satin (her next-to-last album) accompanied by the commercial string arrangements of Ray Ellis. While Lady Day called it her favorite recording and some listeners and musicians agreed, they were looking at the image and not the reality. At 42, Holiday's voice could have passed for 72. While she put plenty of feeling into the songs (best are "You've Changed" and "You Don't Know What Love Is"), she mostly sounds pretty sad and gloomy, and there is little left of her tone.
As 1959 began, Billie Holiday was suffering from liver disease but she continued performing until she was hospitalized on May 31. While dying in her hospital room, she was arrested for drug possession; the drugs were probably a gift from a friend. She passed away on July 17, 1959, at the age of 44, with 70 cents in the bank.
It is easily possible (given one's budget) to acquire all of Lady Day's studio recordings. Best is the ten-CD box set The Complete Billie Holiday On Columbia 1933-1944 (Columbia/Legacy 85470). Also available are a pair of two-CD collections, The Complete Commodore Recordings (GRP/Commodore 2-401) and The Complete Decca Recordings (GRP/Decca 2-601). Billie's Blues (Blue Note 48786) has a 1954 concert, her session for Aladdin, and the lone recording with Paul Whiteman. The Complete Billie Holiday On Verve (Verve 314 513 860-869) is a ten CD box that has every note that Holiday recorded for Norman Granz's labels (warts and all) including Jazz At The Philharmonic performances of 1945-46, the 1952-57 studio sessions, a couple of lengthy rehearsals that are full of talking, and her final album from 1959. And then, for those who want everything, there is Lady In Satin (Columbia/Legacy 65144).
While her life ended prematurely, Billie Holiday's music lives on.