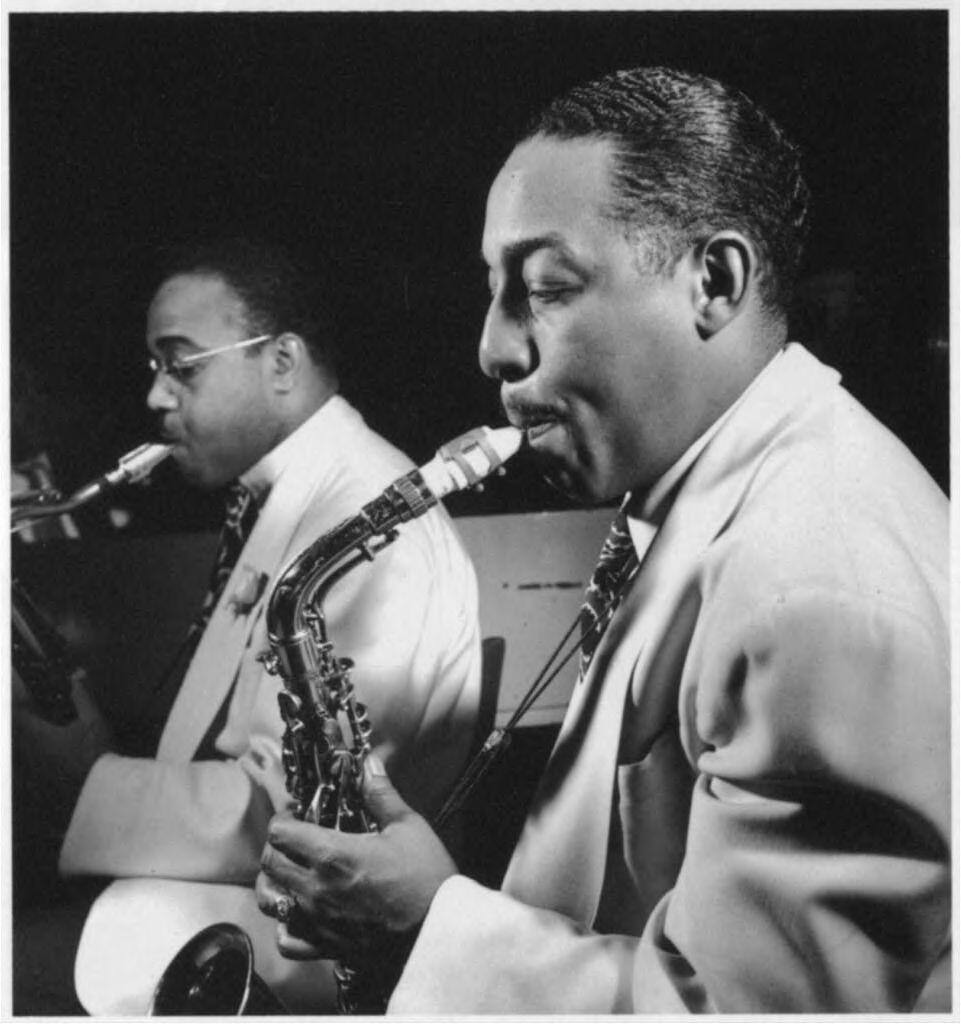 He had the most beautiful tone of anyone ever on alto-sax and possibly of all saxophonists (although Stan Getz on tenor came close). When he was called upon to play a ballad with Duke Ellington, he would approach the microphone while looking completely emotionless even as he played luscious phrases with his gorgeous tone.
His blank expression made it look as if he were thinking about what he might order for supper or fantasizing about being somewhere else rather than concentrating on what beautiful phrase he would be playing next.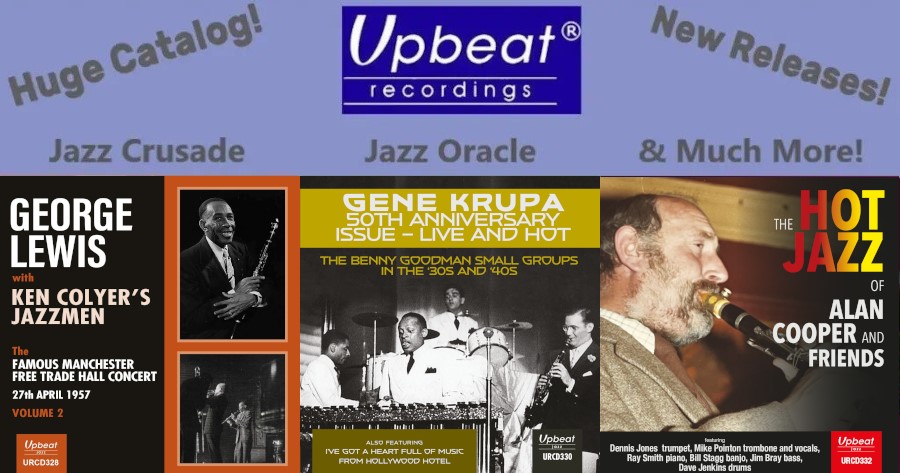 Johnny Hodges (whose life is profiled in the excellent book by Con Chapman called Rabbit's Blues and published by Oxford University Press) was in his own musical category. While he was a swing stylist who was also masterful at playing blues and romping on uptempo standards, Hodges' sound put him on a different level and made him very accessible.
His countless number of admirers included Sidney Bechet, Ben Webster, and John Coltrane. Even Lawrence Welk (who featured him on one of his albums in the 1960s) loved his playing.
Cornelius "Johnny" Hodges was born July 25, 1907 in Cambridge, Massachusetts. Early on he was self-taught on drums and piano, playing the latter at dances. When he was 14, Hodges began playing soprano sax. At that time the only significant jazz saxophonist was Sidney Bechet, the master of the soprano. Hodges met him in 1922, impressing the older player who gave him some lessons and encouragement. Hodges soon began doubling on alto because it was easier to find work on that instrument.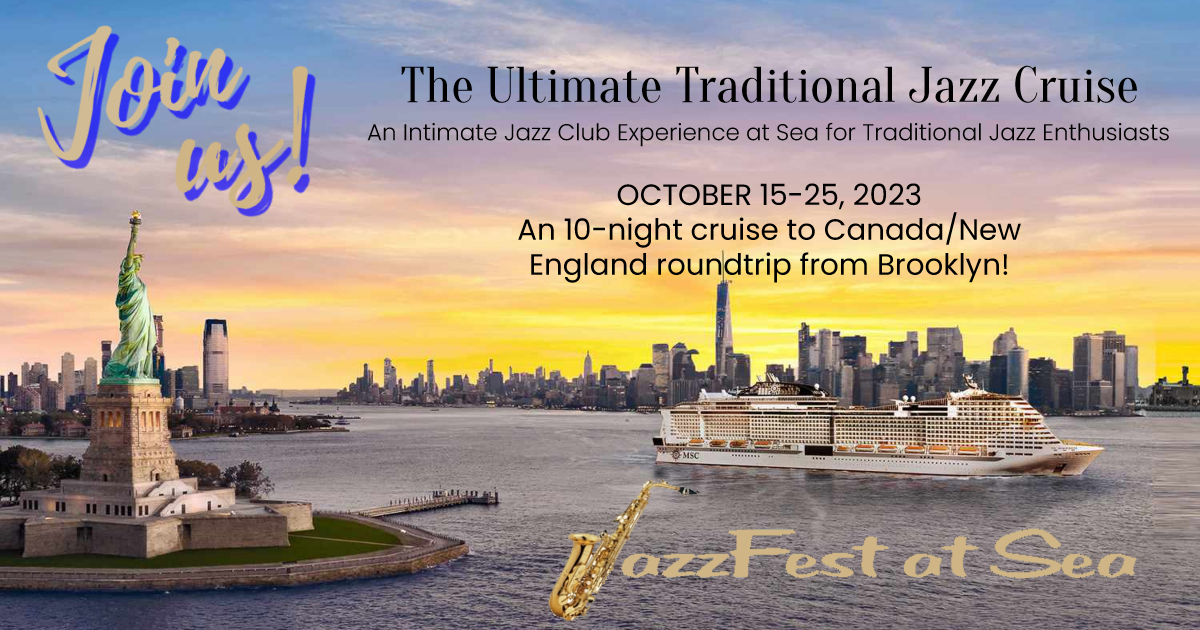 He began to play professionally in the Boston area as a teenager before moving to New York in 1924. Hodges developed his early sound on alto during his stints with Lloyd Scott, Luckey Roberts, and Chick Webb, and he had some opportunities to play onstage with Bechet. He made his recording debut with Webb's Harlem Stompers in 1927 but their one title, "Low Levee – High Water," was never released.
In mid-1928, Johnny Hodges joined the Duke Ellington Orchestra on the recommendation of clarinetist Barney Bigard. His boyhood friend Harry Carney was already a member of the band, remaining as an important fixture of the orchestra for the rest of his life. Hodges would be with Ellington almost as long.
The 20-year old made his first released recording with Ellington on June 25, 1928, playing alto, soprano, and even clarinet (which he soon gave up) on "Yellow Dog Blues" and "Tishomingo Blues." Ellington immediately recognized Hodges' talent and he became one of the band's top soloists, along with trumpeter Bubber Miley, trombonist Tricky Sam Nanton, clarinetist Barney Bigard, and Harry Carney. The Duke Ellington Orchestra was already the house band at the Cotton Club by then and the weekly radio broadcasts were making the leader and his group famous.
At that point in time, Johnny Hodges (while still doubling on soprano where Bechet was his main influence) quickly became one of the big three of jazz alto-saxophonists. Jimmy Dorsey had first become prominent as a virtuoso who starred on a countless number of records with the top white players including with Red Nichols' Five Pennies. While always able to play high-quality jazz solos, Dorsey would soon become a studio musician and, when he started leading his own successful big band in 1935, jazz was only a small portion of his band's repertoire, reducing his impact in the jazz world.
In contrast, Benny Carter would be Hodges' main rival for decades. While his tone was not quite on Hodges' level, Carter (who could do so many other things well as an arranger-composer, bandleader and trumpeter) was an equally brilliant player who ranked a close second to Hodges until the rise of Charlie Parker and the bebop era in the mid-1940s.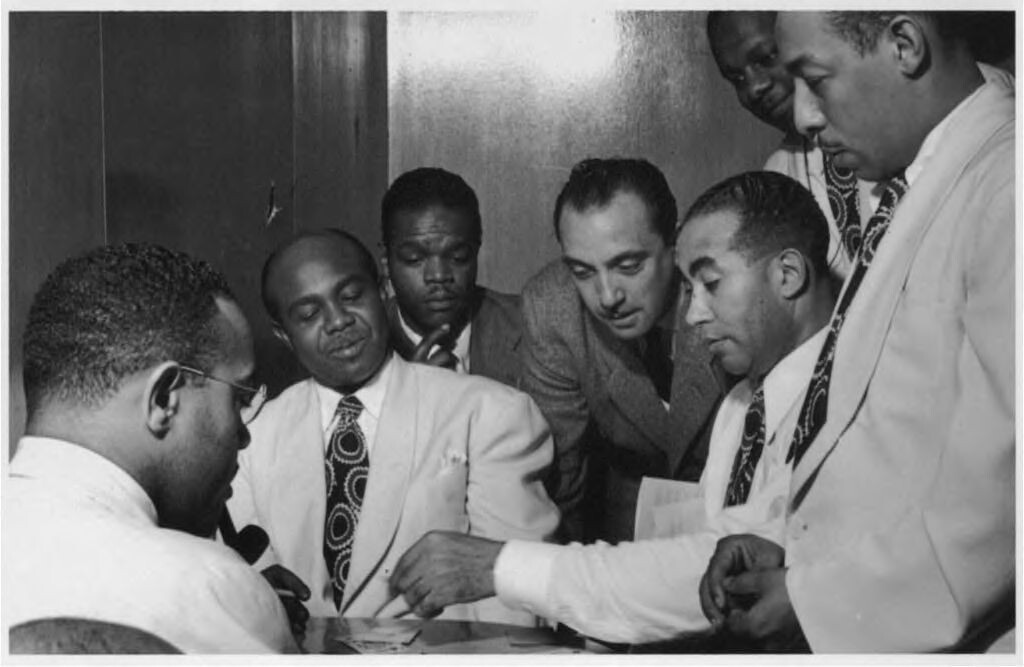 None of that really mattered much to Johnny Hodges because he had a secure home in the Duke Ellington Orchestra. The altoist did not have to worry about lacking employment during the Depression for Ellington always kept the band busy, whether performing nightly at the Cotton Club for a few years before becoming a constant traveler, and on an endless series of recording sessions with Hodges taking solos on literally hundreds of titles through the years.
Ellington was also generous with his sidemen, giving them permission to record with other groups when it did not interfere with his own projects. Duke knew that that would be a way of keeping his unique players rather than losing them to more lucrative offers. Hodges, who appeared on sessions with the Gulf Coast Seven (1928) and in 1929 with Bill "Bojangles" Robinson and Wilton Crawley, took more advantage of that opportunity starting in 1935 when he was on a Teddy Wilson/Billie Holiday session (taking a memorable chorus on "I Cried For You"), and in 1937 with Wilson and Lionel Hampton ("On The Sunny Side Of The Street").
Also, Ellington started having his star sidemen lead their own small-group sessions (which he supervised and sometimes played on) in 1935. It was Hodges' turn in 1937 to have his debut date as a leader. These combo sessions gave Ellington and his sidemen opportunities to record new material, some of which were soon also recorded by the full orchestra. Hodges introduced his "Jeep's Blues" and "The Jeep Is Jumpin,'" ("Jeep" was one of his nicknames along with "Rabbit"), "Squatty Roo," "Good Queen Bess," and the Billy Strayhorn ballad "Day Dream."
Among Hodges' features with the orchestra during the era were "I Let A Song Go Out Of My Heart," his soprano lead on "Harmony In Harlem" (recorded shortly before he gave up the soprano around 1940), "Things Ain't What They Used To Be," "I Got It Bad" and the luscious ballads "Prelude To A Kiss," "Passion Flower," "Warm Valley," and (in the late 1940s) "A Flower Is A Lovesome Thing."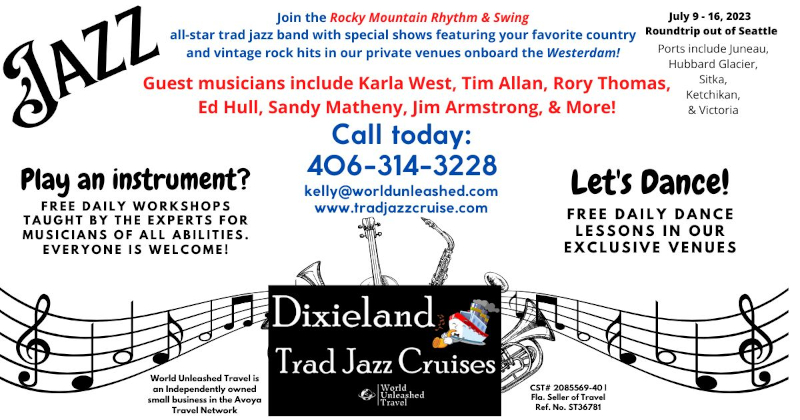 At Ellington's 1943 Carnegie Hall concert, the 50-minute "Black, Brown and Beige" suite was debuted. The section that reviewers remembered the most was Hodges' beautiful melody playing on a spiritual that would soon become known as "Come Sunday." His mastery of glissando (stretching from one note to another and another) always made this a particularly haunting and emotional performance.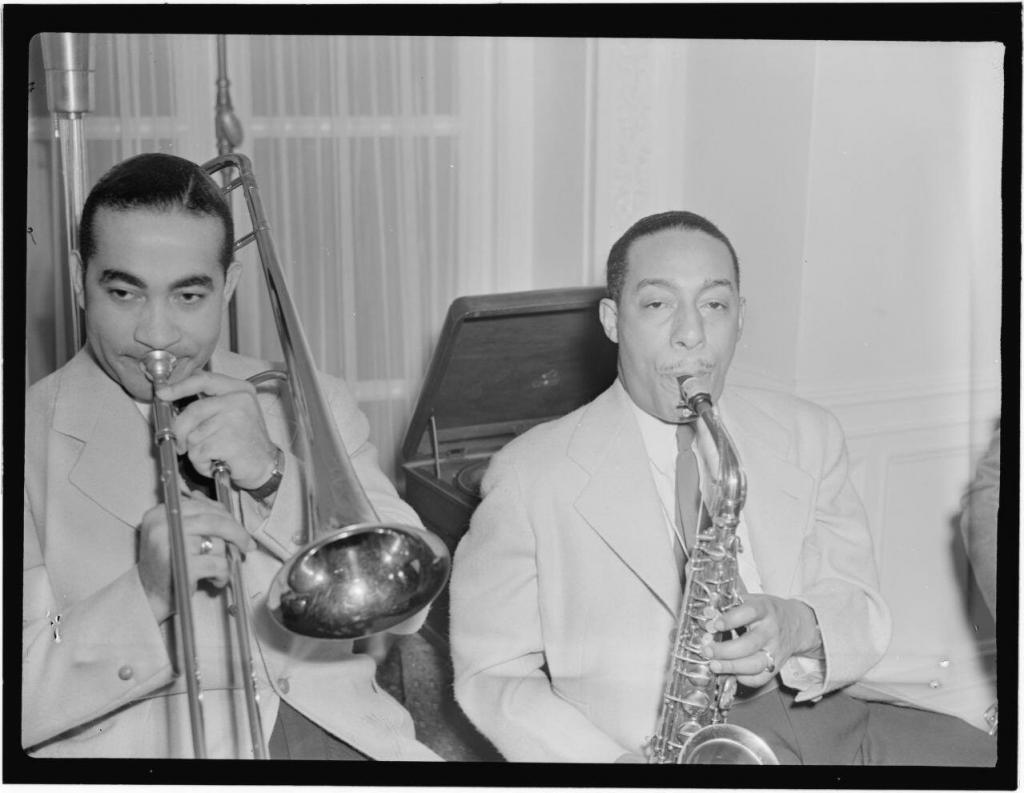 Jazz progressed rapidly in the 1940s but, while the personnel of Ellington's orchestra had plenty of turnover during 1942-49, Johnny Hodges remained a constant and a major attraction. Bebop was gaining the headlines and Charlie Parker had become a dominant influence on young alto-saxophonists (and nearly everyone else of that generation), but even he called Hodges "the Lily Pons on his instrument." There was no need for Hodges to alter his style to accommodate new styles, and he never really did.
In January 1951, Johnny Hodges shocked the music world and Duke Ellington by deciding to leave the band and form his own group. After over 22 years, he had gotten tired of being just a star sideman and of playing similar music each night. He also recognized that the big band era was over and thought that Ellington might be breaking up the orchestra in the near future. But mostly, Hodges wanted to jam with some of his favorite players on a nightly basis.
When he left, he took trombonist Lawrence Brown and drummer Sonny Greer with him, forming a septet that also included former Ellington tenor Al Sears, trumpeter Emmett Berry, pianist Leroy Lovett, and bassist Lloyd Trotman. While he may have left the Ellington band, Hodges did not leave the repertoire behind and his first record date was comprised of songs that he had recorded with Duke.
Ironically the one hit that Hodges had as a leader, the rollicking r&b-ish blues "Castle Rock," was a feature for Sears' tenor and did not have a solo by the leader. However the music that Hodges created with his group for his Verve recordings is mostly quite fun, straddling the boundaries between small-group swing, jump music, and early r&b.
After Al Sears left the group to try to find his own fortune in the world of r&b, the tenor spot was briefly occupied by Ben Webster and, for a few months in 1953, by the young John Coltrane who always went out of his way in later years to praise Hodges. During this freelance period, Hodges appeared on several jam session dates organized by producer Norman Granz including a session on June 17, 1952 that found him holding his own with fellow altoists Charlie Parker and Benny Carter.
Johnny Hodges led his combo for four years but it never really caught on the way that he had hoped.
After deciding that he was not cut out to deal with the constant headaches of being a bandleader, in August 1955 he rejoined the Duke Ellington Orchestra. He would stay for the remaining 15 years of his life. Ellington, knowing how much the altoist meant to his music and the sound of his band, gave Hodges plenty of leeway to record his own albums (often using Ellington's sidemen) and even take occasional leaves of absence.
A particularly inspired album, 1959's Back To Back, teamed Hodges with trumpeter Harry "Sweets Edison" and a four-piece rhythm section that included Ellington. In the 1960s the altoist enjoyed playing gigs and making records with a quintet that co-starred organist Wild Bill Davis. Probably to appease Hodges, Ellington actually had Davis join his orchestra for his 1969 tour of Europe.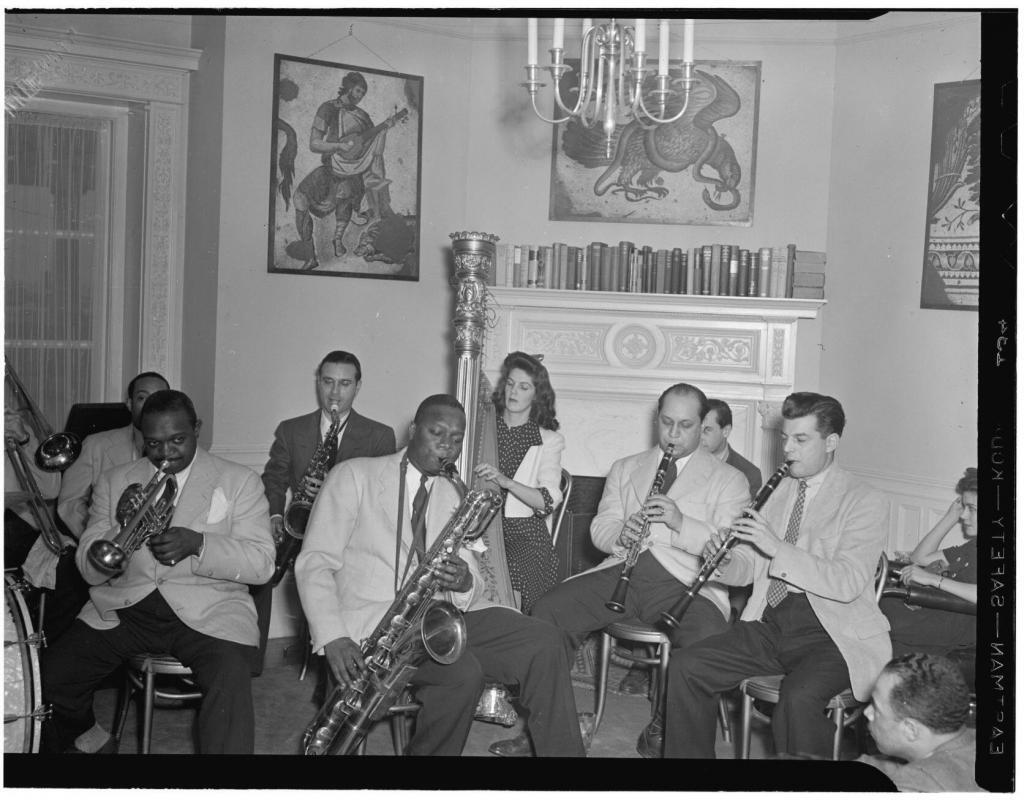 In 1970, Duke Ellington had persuaded Hodges to practice his long-neglected soprano in preparation for being featured on "Portrait Of Sidney Bechet" in his New Orleans Suite. The Ellington Orchestra recorded half of the suite at one session which would be Hodges' final recording, but unfortunately the Bechet tribute was not yet completed and tenor-saxophonist Paul Gonsalves would end up being its soloist, two days after Hodges' passing.
On May 11, 1970, Johnny Hodges died from a heart attack while visiting his dentist. He was 62. Duke Ellington said "(he had) a tone so beautiful it sometimes brought tears to the eyes…Because of this great loss, our band will never sound the same."