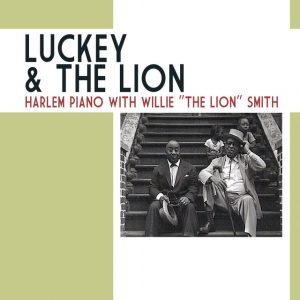 Luckey Roberts (1887-1968) was one of the greatest of all stride pianists but he barely made it onto records. Other than backing singer Eddie Hunter on two numbers in 1925 and being credited with a few obscure sideman appearances (some of which might not actually be him), he did not make his first records until 1946 when he was already 59, cutting six piano solos.
Roberts was on a pair of Rudi Blesh's This Is Jazz radio programs in 1947 but otherwise he just recorded two albums in 1958 at the age of 71. One was a quartet date of Dixieland tunes with clarinetist Garvin Bushell while the best album was one that he split with Willie "The Lion" Smith called Luckey and the Lion: Harlem Piano. Roberts is featured performing a set of six originals including "Inner Space," "Outer Space," "Complainin'" and the dazzling "Nothin'" which show just how brilliant a pianist he was even that late in life.
Willie "The Lion" Smith (1897-1973) also took some time before he was well documented. Although he was on three sessions with Mamie Smith (including her hit "Crazy Blues") in 1920, Smith only recorded seven other songs in the 1920s despite being ranked at the top of stride pianists along with his pals James P. Johnson and Fats Waller. An association with Clarence Williams resulted in some record dates in the 1930s although it was not until 1938-39 (when he was in his forties), that his brilliance as a piano soloist and a composer of sophisticated originals began to be documented.
For his half of Harlem Piano, Smith performs five originals (including the impressionistic "Morning Air," "Rippling Water," and "Relaxin'") plus the standard "Between The Devil And The Deep Blue Sea," sounding both thoughtful and rambunctious throughout his miniset.
Harlem Piano serves as an excellent introduction to these two masterful stride pianists.
Luckey and The Lion (Good Time Jazz 10035, 12 selections, TT = 43:30)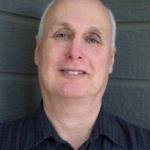 Since 1975 Scott Yanow has been a regular reviewer of albums in many jazz styles. He has written for many jazz and arts magazines, including JazzTimes, Jazziz, Down Beat, Cadence, CODA, and the Los Angeles Jazz Scene, and was the jazz editor for Record Review. He has written an in-depth biography on Dizzy Gillespie for AllMusic.com. He has authored 11 books on jazz, over 900 liner notes for CDs and over 20,000 reviews of jazz recordings.
Yanow was a contributor to and co-editor of the third edition of the All Music Guide to Jazz. He continues to write for Downbeat, Jazziz, the Los Angeles Jazz Scene, the Jazz Rag, the New York City Jazz Record and other publications.