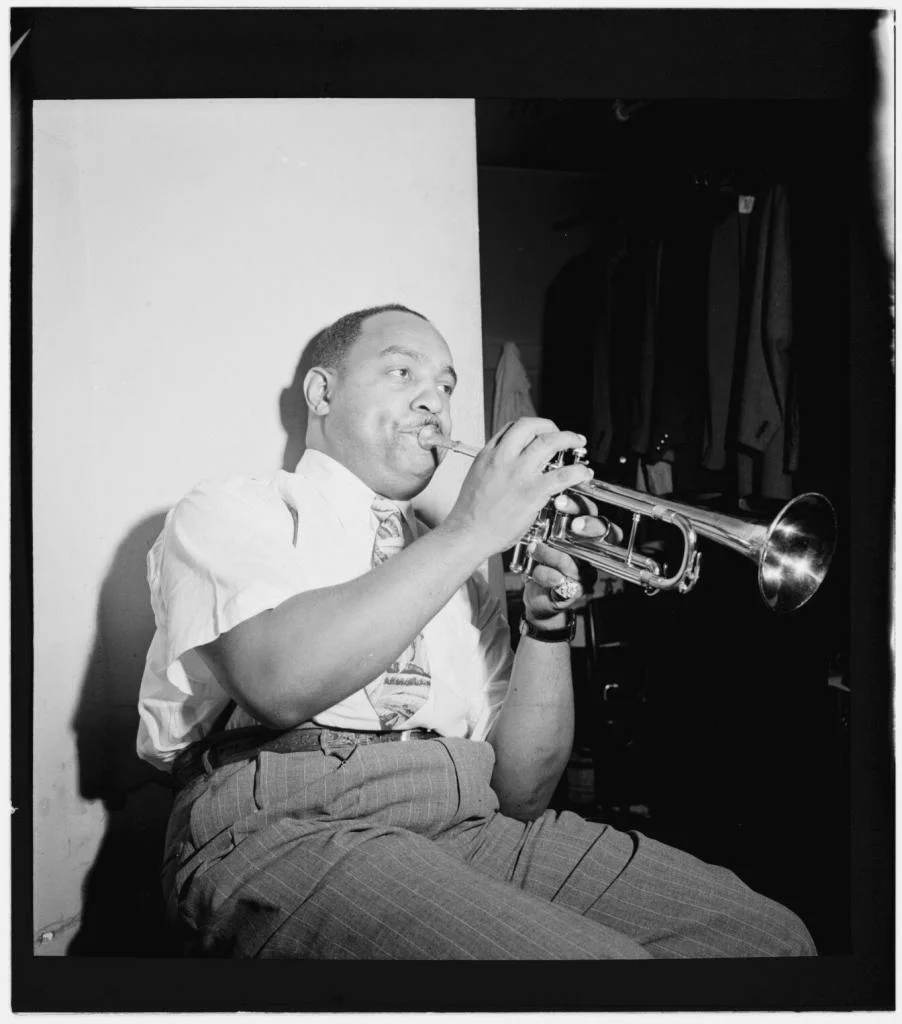 Was any jazz musician as consistent for as long a period as Benny Carter? One of the top alto saxophonists of 1927, he also ranked near the top in 1947, 1967, 1987, and even 2007. A true pro who always showed up on time, played and wrote satisfying music, and was a class act, it is fair to say that the Benny Carter Story will never be made into a movie. His career had no significant off period and no controversies. All it had was first class music that swung with honest emotions.
More than just one of the top alto saxophonists of all-time, Benny Carter was also an excellent trumpeter, a decent clarinetist (mostly in the 1930s), an important arranger, a skilled composer, and a bandleader. He even played trombone on a recording date with Julia Lee. Carter was so consistent a musician that it was easy to take him for granted because his playing and writing were always excellent, no matter the decade. While overshadowed by such saxophonists as Johnny Hodges, Charlie Parker, and John Coltrane to name three innovators, Carter outlasted them all and carved out his own independent musical legacy.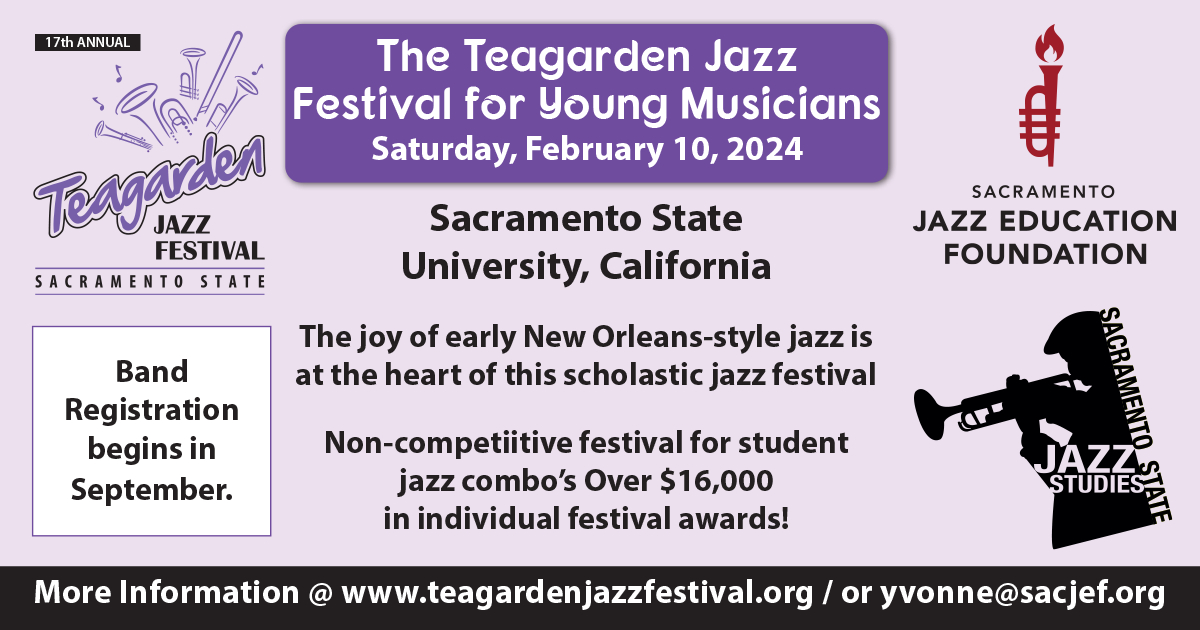 He was born August 8, 1907 in New York City. His father was a guitarist and his mother played organ and piano. Carter had piano lessons from an early age. As a child, he wanted to play the trumpet and was bought one from a music store. But when he found that he could not master it in a few hours, he had it traded in for a C-melody sax which he found much easier. A few years later he showed a little more patience with the trumpet and after a bit of work, he mastered that horn too.
In August 1924 when he turned 17, Carter became a professional musician, switching to alto. During the next 2 ½ years he worked with June Clark, Billy Paige's Broadway Syncopators, Lois Deppe's Serenaders, Earl Hines, Horace Henderson's Wilberforce Collegians, Billy Fowler, James P. Johnson, and briefly with Fletcher Henderson. None of those stints were recorded but on February 25, 1927, the 19-year old altoist made his recording debut as a member of Charlie Johnson's Paradise Ten.
Carter was with Johnson for a year, playing alongside such notables as trumpeters Jabbo Smith and Sidney DeParis, trombonist Charles Irvis, and tenor-saxophonist Benny Waters. Carter was on two record dates with Johnson and contributed the arrangements for "You Ain't The One" and "Charleston Is The Best Dance After All."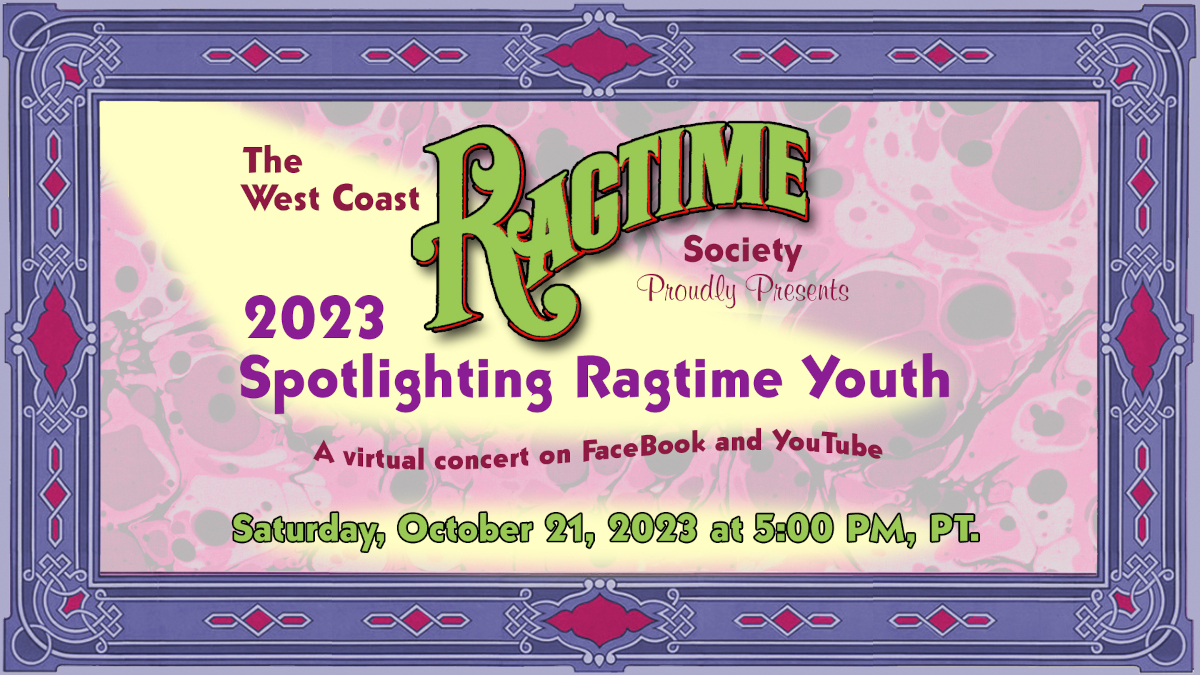 Later in 1928, Carter became the regular altoist and arranger for the Fletcher Henderson Orchestra, succeeding Don Redman who had left to join McKinney's Cotton Pickers, staying until 1931. Self-taught as an arranger, Carter already had his own style and was particularly adept at writing for reed sections. He was also quite recognizable as a soloist and ranked with Johnny Hodges and Jimmy Dorsey at the top among altoists even though he was just 21. In addition to his recordings with Henderson during 1928-31, he made records with several all-star groups including the Chocolate Dandies alongside Coleman Hawkins, an augmented version of McKinney's Cotton Pickers, and a session led by Chick Webb. Carter took some of his first recorded vocals during this period, showing that that was one of the few musical areas where he was not that talented!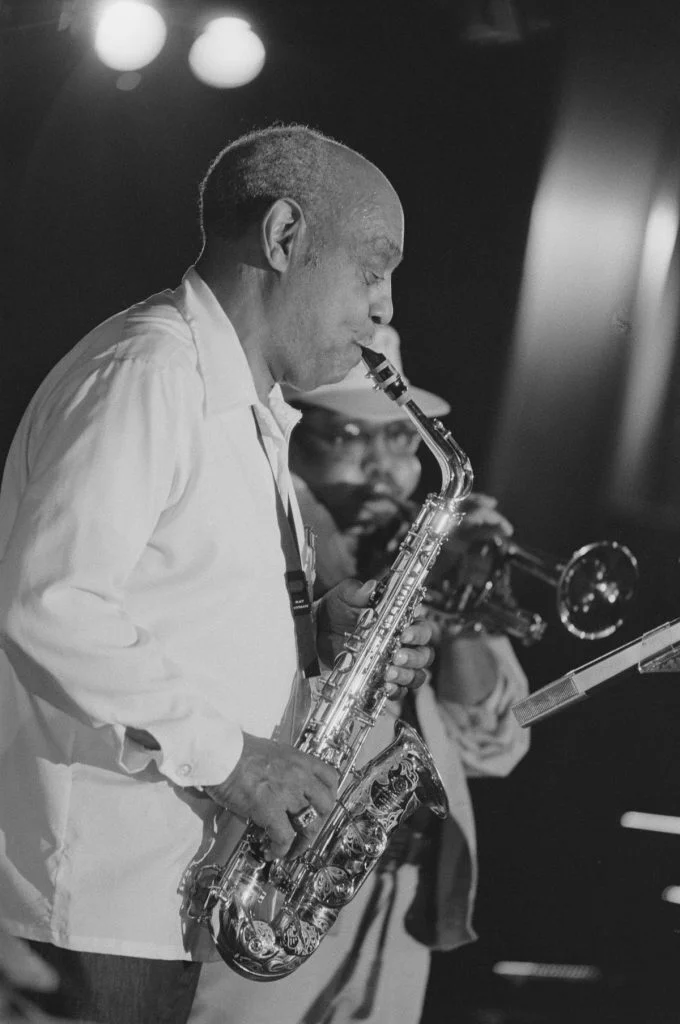 When Don Redman left McKinney's Cotton Pickers in 1931, Benny Carter again took his place. Unfortunately that orchestra had fallen upon hard times and broke up within a year, just having one final record session. In 1932, Carter made the first of several attempts during the next 15 years to lead his own big band. The 1932-34 Benny Carter Orchestra was an impressive outfit which at various times included trumpeter Frankie Newton, trombonists Dicky Wells, and J.C. Higginbotham, tenor-saxophonist Chu Berry, pianist Teddy Wilson, and drummer Sid Catlett. While their recordings, which include "Maniac's Ball," "Jazz Cocktail," "Six Bells Stampede," "Symphony In Riffs," and "Blue Lou" are generally excellent, as with other Carter big bands, it failed to have any hit records or to catch on with the general public.
Carter, who made his first recordings on trumpet with the Chocolate Dandies (which like the sessions led by bassist Spike Hughes, essentially used the nucleus of his big band), freelanced in 1934, making records with Charlie Barnet (as a trumpeter and arranger), Mezz Mezzrow, and Alex Hill, and contributing arrangements for Benny Goodman, Fletcher Henderson ("Happy As The Day Is Long"), and the Mills Blue Rhythm Band. 1935 was more of the same as Carter's playing and writing uplifted the recording dates of Barnet (including a hot arrangement of "Nagasaki"), the Mills Blue Rhythm Band, Bob Howard, and Willie Bryant.
Ironically as the swing era began, Benny Carter left the U.S. for Europe, working as an arranger for the B.B.C. Big Band for two years. It was a very good period for him. Just as Coleman Hawkins had found when he moved to Europe the previous year, Carter was treated as visiting royalty, unlike in the U.S. where the public and the press thought of him as just a musician. In addition to his regular work, he had opportunities to record on alto, trumpet, clarinet, tenor and even piano in London, Paris (with Willie Lewis' orchestra), Copenhagen, Stockholm, and the Netherlands. His song "When Day Is Done" was recorded a few times and became a standard (he had previously had success with "Blues In My Heart" in 1931), and his "Waltzing The Blues" became the first jazz waltz to ever be recorded, predating Fats Waller's "Jitterbug Waltz" by six years.
On April 28, 1937, Carter was part of a particularly special date with tenor-saxophonists Coleman Hawkins and Alix Combelle, altoist Andre Ekyan and a rhythm section that included guitarist Django Reinhardt and Stephane Grappelli on piano. While Hawkins and Reinhardt generally took solo honors, Carter's arrangements for the four numbers (including classic renditions of "Honeysuckle Rose" and "Crazy Rhythm") made it all possible.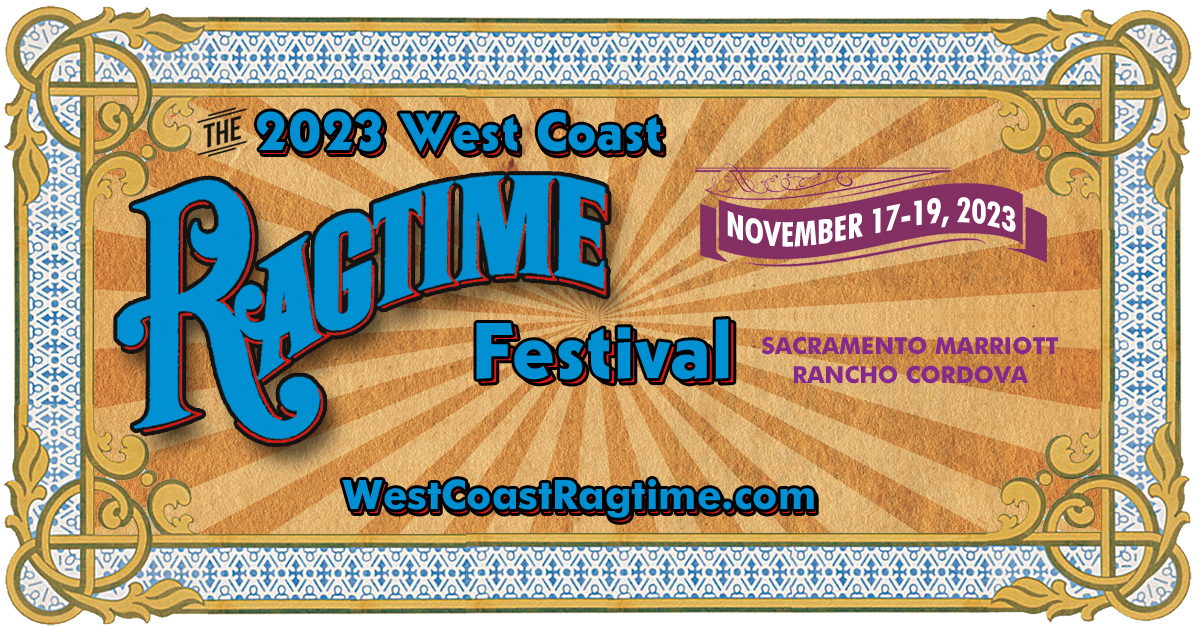 Unlike some American jazz musicians who stayed in Europe a bit too long, Carter could see the war clouds coming as early as 1938 and returned to the U.S. He formed a new big band that worked regularly in New York through 1941. While that orchestra never prospered or had any hit records, their home base at the Savoy was a solid foundation and it had such sidemen along the way as trumpeters Shad Collins and Sidney DeParis, trombonists Vic Dickenson and Tyree Glenn, and pianist Eddie Heywood. But it was obvious even at that early stage that Carter was never going to become a matinee idol like Benny Goodman, Cab Calloway, or Duke Ellington. He was not a showman, avoided fads, and simply played music at a very high level. In other words, he was a musician's musician, one who his contemporaries would nickname "The King" due to his many abilities and professionalism.
In addition to leading his orchestra, Carter was in strong demand for his arranging talents (contributing charts to the bands of Charlie Barnet, Benny Goodman, Gene Krupa, Cab Calloway and Glenn Miller) and to play on freelance record dates including with the Metronome All-Stars (he was a regular for several years), Lionel Hampton, Ethel Waters, Coleman Hawkins, Teddy Wilson, and Billie Holiday. In 1940 Carter took a classic solo with Hawkins' Chocolate Dandies on "I Can't Believe That You're In Love With Me" that is subtle, thoughtful, and quietly exciting; every note fits. Ironically his one hit of the era was not played by his own band but written for Freddy Slack and Ella Mae Morse, "Cow Cow Boogie."
After he broke up his big band, Carter led a septet in New York. He made his first important appearance in Hollywood in the 1943 film Stormy Weather, playing trumpet with Fats Waller on-screen during "Ain't Misbehavin'" and alto with Cab Calloway while contributing arrangements for the movie. He also appeared in 1943's As Thousand Cheer, sharing "Honeysuckle Rose" with Lena Horne.
While on the West Coast, Carter led a short-lived orchestra that included such future modernists as trombonist J.J. Johnson (who took his first recorded solo on "Love For Sale" in late 1943), trumpeters Freddy Webster and Gerald Wilson, pianist Gerry Wiggins, and drummer Max Roach. He returned to New York for a bit in 1945 where he formed another big band, one that included the young trumpeter Miles Davis, and toured across country before permanently settling in Los Angeles in 1946 where studio work, writing assignments, and freelance playing always kept him very busy.
It had been a very full career up to that point, but Benny Carter was still just 39 and had another half-century of playing and writing ahead of him.
Although he had been a bit worried when he first heard Charlie Parker, wondering if his swing style had become obsolete or old-fashioned, Carter soon decided to stick to what he did best. His own playing never became tired or stale and it always contained his personal sound and subtle surprises of its own. There was no reason to change.
During 1946-66, Benny Carter recorded regularly (mostly on alto) including two memorable albums with Art Tatum, he toured occasionally with Norman Granz's Jazz At The Philharmonic, and he wrote for motion pictures and (by the mid-1950s) television. He was also involved in providing arrangements for many top singers including Ella Fitzgerald, Peggy Lee, Sarah Vaughan, Ray Charles, Carmen McRae, Ernie Andrews, Abbey Lincoln, Billy Eckstine, and even Louis Armstrong.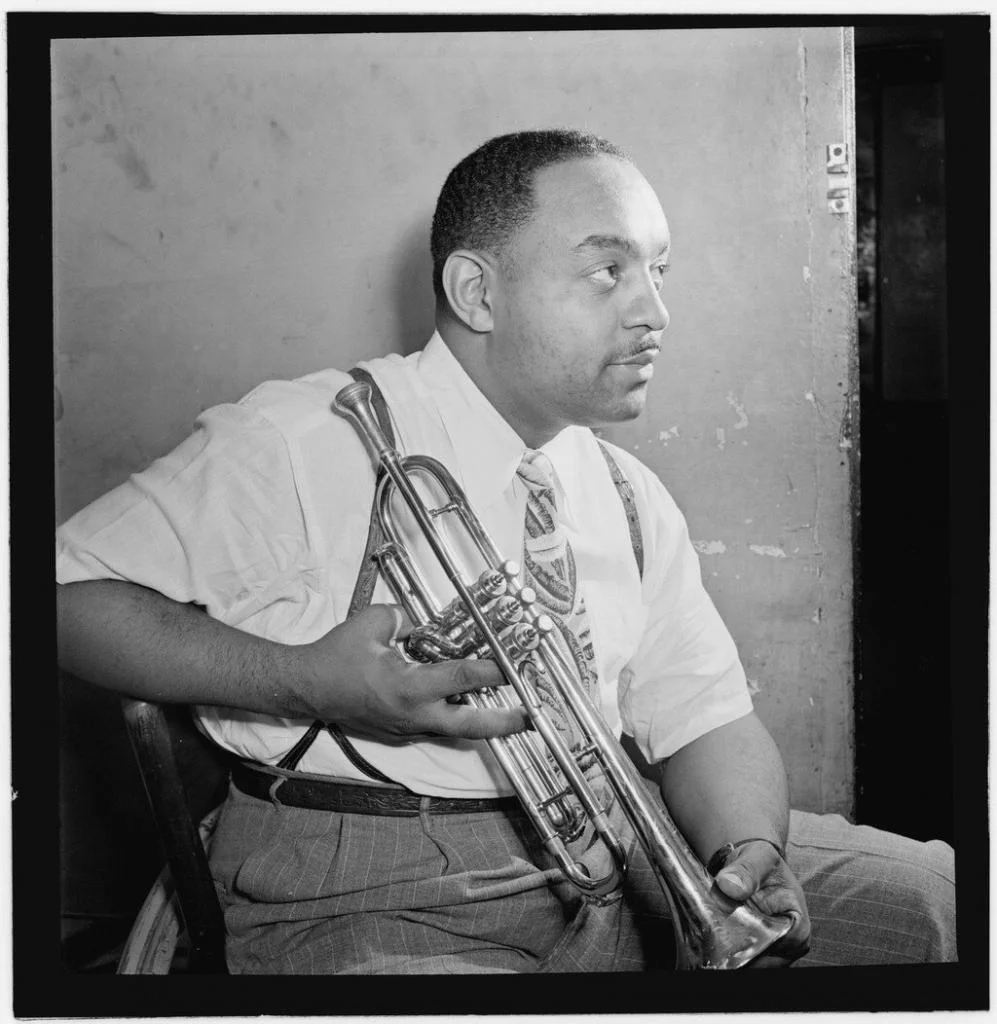 During 1960-61 he wrote the music for the Count Basie albums Kansas City Suite and The Legend. His 1961 Further Definitions record revisited his 1937 four-saxophone date with new arrangements of "Honeysuckle Rose" and "Crazy Rhythm" plus such originals as "Doozy" and "Blue Star" featuring Carter and Coleman Hawkins with altoist Phil Woods and tenor-saxophonist Charlie Rouse. He also composed the bossa-nova flavored "Only Trust Your Heart" which became a standard and was performed by Stan Getz and Astrud Gilberto.
As jazz evolved through bebop, cool jazz, hard bop, and the avant-garde, Benny Carter was an unchanging constant, always playing in top form in his classic style. But then he seemed to disappear. He played less often during 1965-68 and became so busy in the studios as a writer that he was rarely heard as an altoist for a time except for very special occasions such as the Hello Louis (Armstrong) concert in 1970 and a Sarah Vaughan all-star set in 1971 at the Monterey Jazz Festival. While there were a few other appearances, he did not really return to records as an altoist until 1975.
At that point in time, Carter became a regular for Norman Granz's Pablo label, interacting with such fellow greats as flugelhornist Clark Terry, trumpeters Roy Eldridge and Dizzy Gillespie, tenor-saxophonist Zoot Sims, pianists Count Basie and Tommy Flanagan, guitarist Joe Pass, vibraphonist Milt Jackson, and drummer Louie Bellson among others. He appeared on a dozen albums for the company during 1975-79. While he switched labels after that (returning for a 1986 meeting with Oscar Peterson), Carter kept quite active.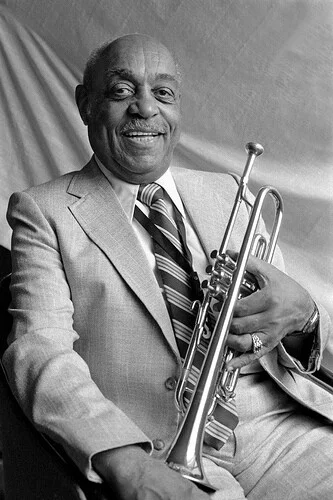 Even in his eighties, Benny Carter stayed as busy as he wanted to, often leading a quartet in Los Angeles and on tours. Occasionally he would lead a big band for a special concert of his music including his full-length work Central City Sketches (written when he was 80 in 1987) which was played and recorded by the American Jazz Orchestra. He recorded with Billy Eckstine, Ernestine Anderson and Ella Fitzgerald (her last album), and in 1992 shared the spotlight on an album with trumpeter Doc Cheatham when Doc was 87 and Carter was just 85. In 1995 he recorded two albums of his songs (The Benny Carter Songbook) with cornetist Warren Vaché and such singers as Jon Hendricks, Bobby Short, Diane Reeves, Kenny Rankin, Joe Williams, Diana Krall, Shirley Horn, Ruth Brown, Wesla Whitfield, and Peggy Lee. Everyone knew how much of a treasure Benny Carter was.
It gave one the impression that Carter would live forever. In 1996 he recorded a double CD Another Time, Another Place in a quintet with fellow altoist Phil Woods (24 years his junior), easily holding his own. In 1997 Carter celebrated his 90th birthday with a series of impressive concerts including at the Hollywood Bowl.
His health was still good and his playing was excellent but Benny Carter decided to retire on top, 70 years after he had debuted with Charlie Johnson. However there would be one final overlooked recording. In 2001 Carter was taped playing piano at his home on his song "All About You." It was later released on an album titled The Benny Carter Centennial Project as a duet with overdubbed guitar by Russell Malone in 2007. Its release meant that Carter was the only musician in any genre to have recorded in nine different decades, his final accomplishment.
Benny Carter passed away on July 12, 2003, at the age of 95, richly deserving the title "The King."