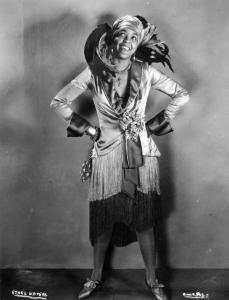 During the 1921-25 period, it seemed as if every African-American female singer who could carry a tune was being rushed into a recording studio to sing blues-oriented material. The record labels were in a big hurry to capitalize upon the surprise success of Mamie Smith's "Crazy Blues" and build upon the short-lived blues craze.
While there were many important discoveries during that era including most notably Bessie Smith, Ma Rainey, and Ida Cox, only two female singers emerged from the time who would be able to cross over successfully into singing pop music in the 1930s: Alberta Hunter and Ethel Waters. And unlike Hunter, who found greater success for a time singing in Europe, Waters stayed in the U.S. and, against all odds, was accompanied regularly by white orchestras and had a notable career in motion pictures.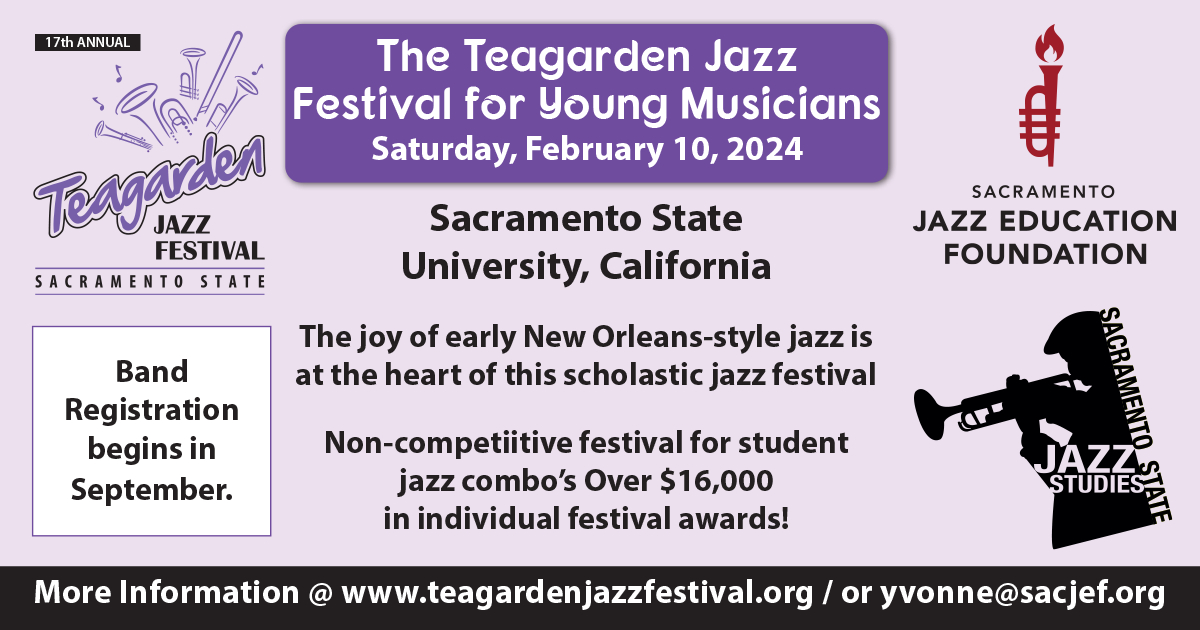 Ethel Waters was a pioneer in many different ways during her very productive career. She was born on October 31, 1896 in Chester, Pennsylvania. Waters grew up in extreme poverty, was married for the first of three times at the age of 13 (none of the unions lasted long) and as a teenager worked as a maid.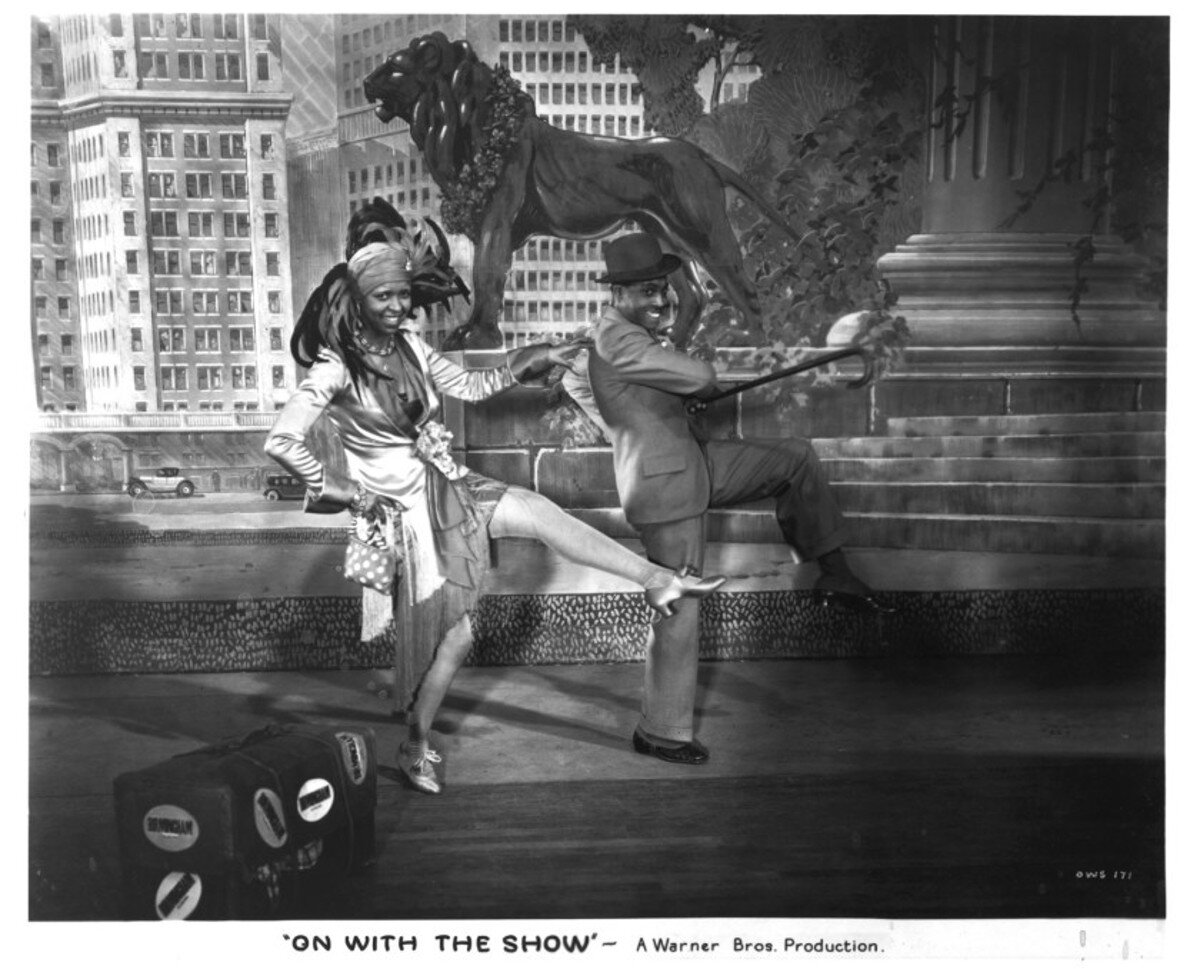 Music would be her escape from what would have been a desolate life. She sang in church choirs as a child, won local talent contests, and performed in Philadelphia and Baltimore starting when she was 17. Due to being tall and thin, she was nicknamed "Sweet Mama String Bean," a title that stuck to her until she began to gain weight during the 1930s.
Waters moved to New York in 1917 and from the start always tried to be aware of the latest in popular music. After "Crazy Blues" came out, she made her recording debut in March 1921 with two number for the tiny Cardinal label, was discovered singing at Harlem's Bucket Of Blood Club by pianist Fletcher Henderson, and was quickly signed to Black Swan, the first black-owned record label. Her first record for the label, "Down Home Blues", sold over 100,000 copies and for a time saved the struggling Black Swan company. For the next two years she was that label's most popular artist and she continued with Paramount (which purchased the bankrupt Black Swan) in 1924.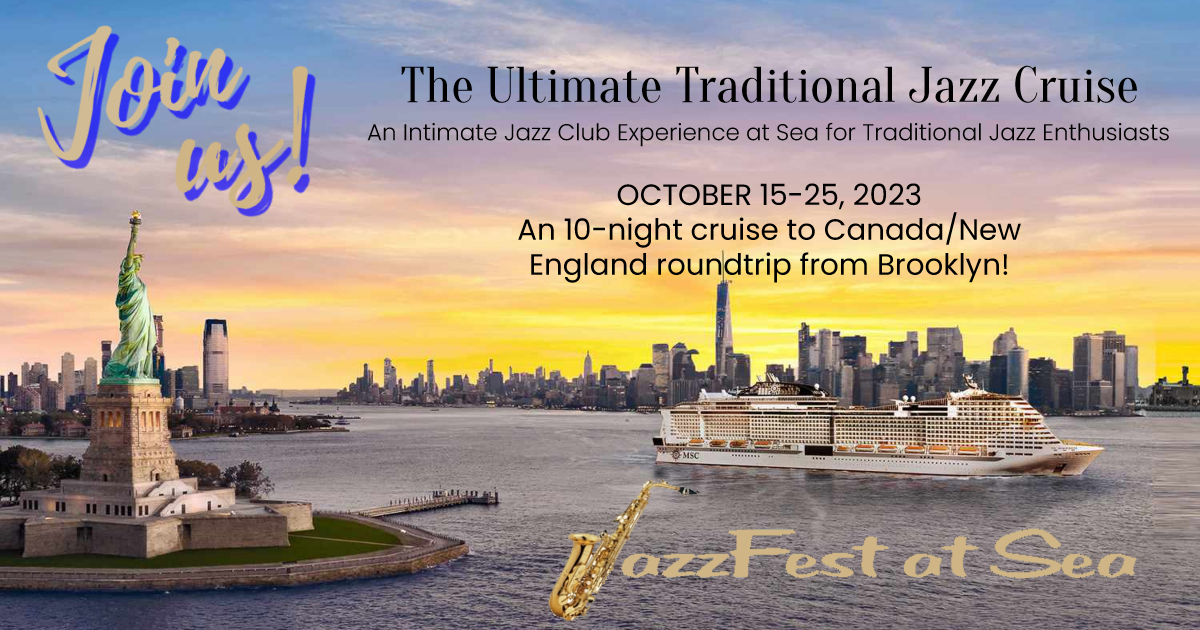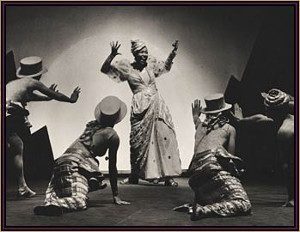 Unlike many of her contemporaries, Waters had very clear enunciation (one never had difficulty understanding the words that she sang) and she was quite flexible, able to sing credible blues, the latest jazz tunes, and pop songs with equal skill She sounded quite comfortable on her early recordings of the jazz standards "There'll Be Some Changes Made" and "That Da Da Strain," and her sidemen included such notables as cornetist Joe Smith, Lovie Austin's Blues Serenaders, Fats Waller, and her longtime piano accompanist Pearl Wright
In 1925 Waters began recording for Columbia (Bessie Smith's label), a major step up. No longer classified as strictly a blues singer (although some blues remained in her repertoire), she became the first singer to record "Sweet Georgia Brown," introduced "Dinah," and did effective imitations of both Clara and Bessie Smith on "Maybe Not At All." Her recordings of 1925-28 also included memorable versions of "Sweet Man," "I've Found A New Baby," "Sugar," "Heebies Jeebies," and "I'm Coming Virginia." One of her finest sessions took place on August 21, 1928 when she was accompanied by pianist James P. Johnson for classic versions of four songs including "Guess Who's In Town" and "Do What You Did Last Night."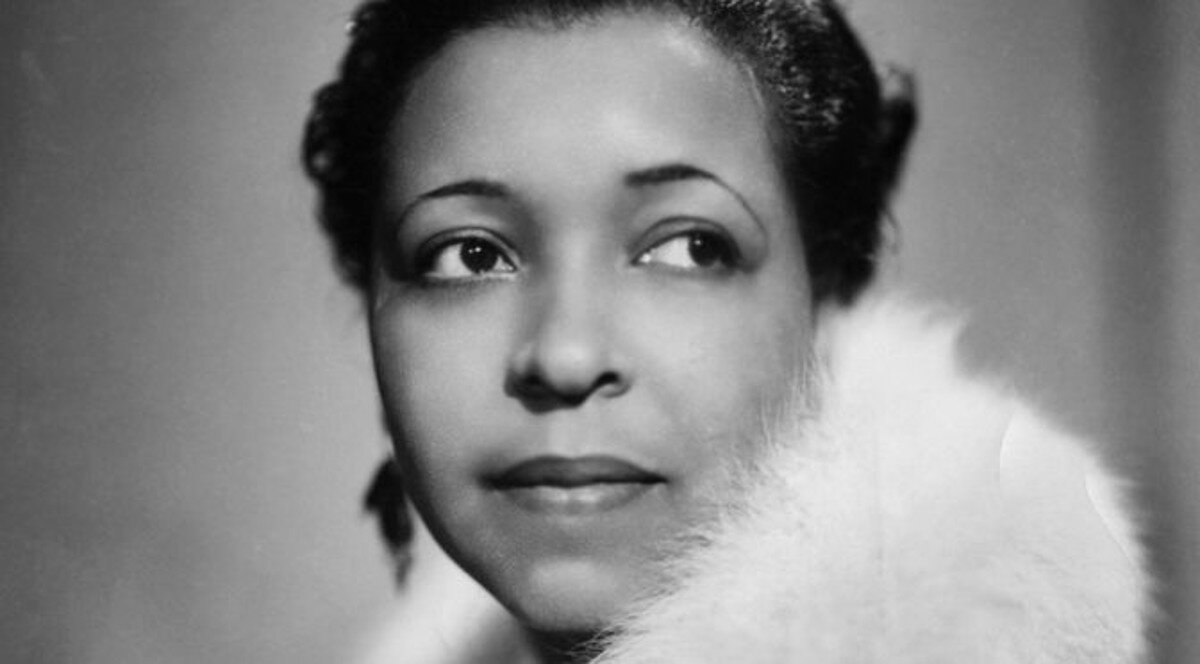 Waters appeared in shows (including Blackbird and the Black Bottom Revue) and theaters. In 1929 she was in her first movie, On With The Show, introducing "Am I Blue" and "Birmingham Bertha." The film was quite unusual for the period (or even 20 years later) for she was treated onscreen by the otherwise white movie characters with the respect that she deserved.
1929 would be one of the turning points in her career. While sometimes still freewheeling, her recordings began to shift a bit towards more tightly arranged commercial music, and she was often accompanied by white studio orchestras which was very unusual for a black performer that early.
In ways her career was evolving like Louis Armstrong's. While still remaining essentially a jazz singer, instead of just performing jazz-oriented originals and blues, she was starting to be given some of the better new popular songs to interpret. During 1929-31, Waters recorded such recent tunes as "Travelin' All Alone," "Porgy," "You Brought A New Kind Of Love To Me," "Memories Of You," a particularly sappy version of "Three Little Words," and "When Your Lover Has Gone," and she introduced Irving Berlin's "Waiting At The End Of The Road" and Eubie Blake's "You're Lucky To Me." But as if to show that she had not lost sight of her musical roots, she also waxed "I Like The Way He Does It" and "Better Keep An Eye On Your Man."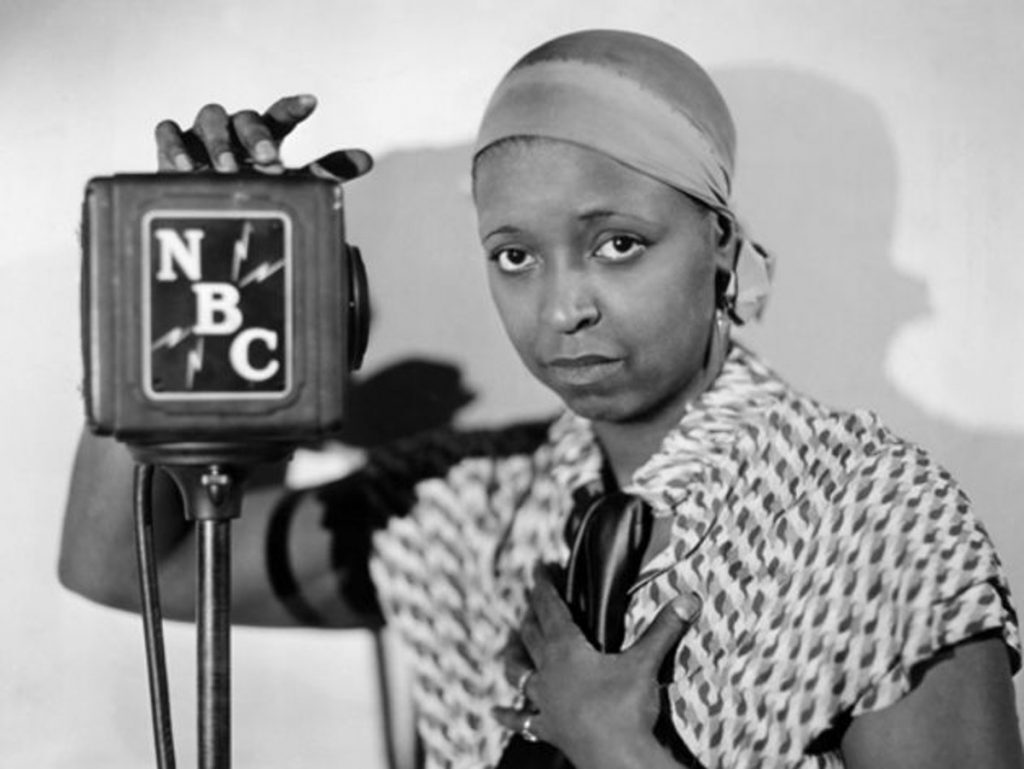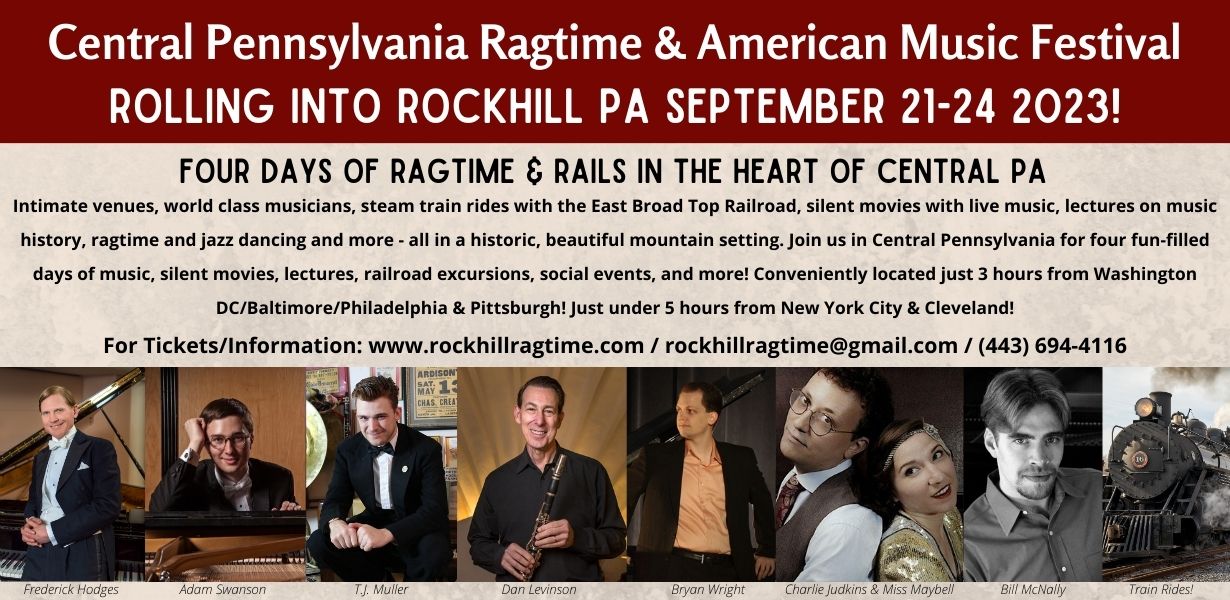 The fact that Ethel Waters gained weight during the 1930s and became heavy actually helped her career beyond music. Because she was not considered a sex symbol like Nina Mae McKinney or later on Lena Horne, she was not thought of as a threat by conservative whites. She could appear in white or mixed-race productions where audiences admired her voice while otherwise ignoring the fact that she was a talented human being who could not stay in most hotels or eat at most restaurants. Despite having a fiery personality, she was considered safe and able to cross boundaries that were not open to many others.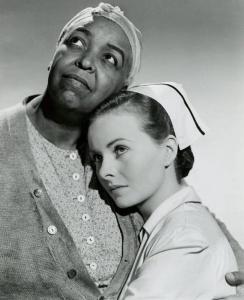 Waters was the first black woman featured in an all-white Broadway show (As Thousands Cheer), she starred on a national radio show, and also appeared on Broadway in Heat Wave and the 1935 hit At Home Abroad. She introduced "Stormy Weather" in 1933 and the heart-wrenching "Supper Time" in which she had to tell her children that her husband was not ever coming home again (and was presumably lynched).
While nearly all of the other vocalists who came to fame during the classic blues craze faded from the scene during the early years of the Depression, Ethel Waters' continued to rise in fame. She influenced Mildred Bailey and Lee Wiley, recorded with both Duke Ellington and Benny Goodman, starred at the Cotton Club, and was a household name. With the rise of the swing era, she was one of the few singers from the jazz world who did not have to become associated with a big band. Like Bing Crosby, Ethel Waters was famous enough to record, tour and appear in films as a single. Performing on stage, on the radio, and in nightclubs, she was for a time the highest-paid performer on Broadway.
Of course, her life was not that easy, being black in 1930s America. Some of her film appearances, such as in Rufus Jones For President (which starred the tap dancing Sammy Davis Jr. as a child) and Bubbling Over were filled with stereotypes. However, Waters managed to maintain a dignified air no matter what was occurring around her.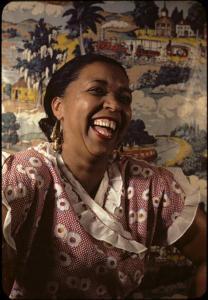 Due to her busy life, Waters only had time to record two songs in 1935-37 but during 1938-39 she toured with a swing octet headed by her third husband trumpeter Eddie Mallory and was on several record dates. In 1939 she starred in the nonmusical drama Mamba's Daughters, becoming known to many as an actress who occasionally sang rather than the other way around. That same year she became the first African-American to star in her own television show, a 15-minute variety special, The Ethel Waters Show. She also starred in the play Cabin In The Sky where she introduced "Taking A Chance On Love," "Happiness Is A Thing Called Joe," and "Cabin In The Sky." In 1942 Waters moved to Los Angeles where she was in the Jeannette McDonald film Cairo and, most importantly, the movie version of Cabin In The Sky. While Lena Horne (who the often-jealous Waters thought of as her competitor) gained a lot of attention, Ethel Waters sang all of the hit songs and was the star.
Ethel Waters, who turned 48 in 1945, had already gone further than nearly any other African-American woman in show business, but she was not quite finished yet. While her music and recording careers were winding down (during 1946-47 she recorded some of her last jazz numbers with a septet led by drummer J.C. Heard, the Herman Chittison Trio, and her regular pianist Reginald Beane), she now thought of herself as more of an actress than a singer. She had small parts in a variety of films, excelled in the substantial roles of Pinky (for which she became the second African American ever nominated for an Academy Award) and The Member Of The Wedding, and during 1950-53 was the first black actress to star in a television series, Beulah. During 1950-51 she wrote her very candid autobiography, His Eye Is On The Sparrow.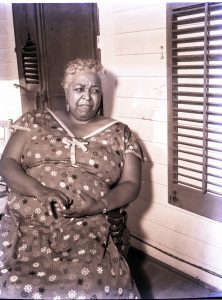 Ethel Waters recorded her final jazz album in the mid-1950s, a set with accompaniment by Reginald Beane that included remakes of many of her hits. She occasionally also appeared on the radio but, despite her fame and activity, times were tough and she was lonely. She had problems with the IRS, her health was faltering (her weight had ballooned up to an alarming level), and she was alone.
Waters, who was always a bit religious, found a renewed purpose in life in 1957 when she attended one of Billy Graham's crusades. Dedicating herself to religion, she often appeared in her later years singing at Graham's productions. Although she continued acting now and then in addition to performing some secular music (including appearing on the Hollywood Palace in 1969, singing duets with Diana Ross), her last two records (both from 1963) are both religious albums.
Ethel Waters, who blazed so many paths for others, passed away on September 1, 1977 in Los Angeles at the age of 80.