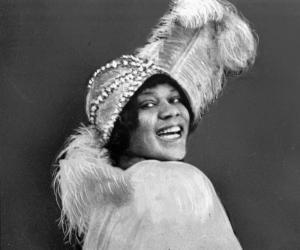 Accurately billed as "The Empress of the Blues" during her prime years, Bessie Smith was not only the top female jazz and blues singer to record in the 1920s, but was one of the most powerful vocalists of all time. No other singer during 1923-24 was able to overcome both the primitive recording quality of the time and the indifferent playing by some of her accompanists to such an extent that listeners can easily ignore both and concentrate solely on her voice. Her singing on these early recordings is not only timeless but still sounds relevant today, 95 years later.
Early Years
She was born on April 15, 1894 in Chattanooga, Tennessee as one of seven children in a very poor family. Bessie's father (a part-time Baptist preacher) died shortly after her birth and her mother passed away nine years later. Raised by an older sister, Bessie Smith attended public school. But from the age of nine, she sang on the streets with her brother Andrew accompanying her on guitar, earning money for the family.
Travels With Ma Rainey and Minstrel Shows
In 1912 when she was 18, Bessie had an audition with a traveling minstrel show, becoming at first a dancer and an occasional singer with the Moses Stock troupe. The company featured Ma Rainey, the first known female blues singer. Bessie was already on the way towards forming her own singing style but Rainey, who became a mother figure to her, taught her a lot about surviving in show business.
Within a short time, Bessie Smith was on the rise as a blues singer. She toured with Fats Chappelle's Rabbit Foot Minstrels and Pete Werley's Florida Blossoms, and excited audiences as a soloist at Atlanta's 81 Theater, her home base. She gradually became a major attraction, developing into a charismatic performer whose performances of blues could be hypnotic. By 1919, she was leading her own Liberty Belles show.
Blues Records Grow Popular
The blues had been performed on record as early as the Victor Military Band's 1914 recording of "Memphis Blues" and Marion Harris recorded  "Paradise Blues" in 1916. But Mamie Smith, a top African-American singer in vaudeville, in 1920 became the first black vocalist to record a blues.
Her "Crazy Blues" became such a big seller that it launched a nationwide blues craze. Soon nearly all of the record labels were on the lookout for vocalists who could sing the blues, hoping that lightning would strike twice. During 1921-24, scores of singers of varying quality were rushed into the recording studios to record a few blues-oriented songs. Most faded away after their initial sessions, although such talents as Alberta Hunter, Ethel Waters, and Ida Cox were among the more significant discoveries.
Heading North
Having established herself as a major star in the South, Smith began to work up North on the East Coast, performing in Atlantic City by 1920 and moving to Philadelphia. She appeared briefly in the How Come Revue in early-1923 (which also employed Sidney Bechet) but her explosive temper resulted in her soon being "at liberty."
First Recordings
Two months shy of her 29th birthday, Bessie Smith made her recording debut on February 16, 1923. The previous month she had made a test record for the Okeh label, "I Wish I Could Shimmy Like My Sister Kate," with a quintet that included Bechet and cornetist Bubber Miley. But the executives at Okeh considered her voice to be too rough and the record was never released. However Columbia was interested and although two numbers cut on February 15, 1923, went unissued, the following day she successfully recorded Alberta Hunter's "Downhearted Blues" and "Gulf Coast Blues."
To everyone's surprise, "Downhearted Blues" was a big hit, selling over 800,000 copies. Soon she had signed an exclusive recording contract with Columbia. Before 1923 had ended, Bessie Smith had recorded 26 more songs for the label including "'Tain't Nobody's Business If I Do" (introduced by Anna Myers the previous year and still a standard today with successful revivals along the way by Billie Holiday and Jimmy Witherspoon), "Aggravatin' Papa," "Oh Daddy Blues," "Nobody In Town Can Bake A Sweet Jelly Roll Like Me," "Jailhouse Blues," "Graveyard Dream Blues," "Far Away Blues," (one of three duets that she recorded with fellow blues singer Clara Smith), and a pop standard, "My Sweetie Went Away."
Career
Bessie Smith would record 160 songs during the 1923-33 period, giving today's listeners an opportunity to experience the power, intensity, passion, sincerity, and sassiness of her delivery. Unlike many other singers of the 1920s (particularly in the pop and jazz worlds) who sang sweetly about relationships and lightweight topics, Smith often sang about real life and death situations (including "Sing Sing Prison Blues" and "Send Me To The 'Lectric Chair"), leavening the more serious topics with bits of humor. Her recordings never found her wallowing in self-pity, and it was clear that she never took guff from anyone despite being a black female in a business that was run by white men.
A major name after the release of "Downhearted Blues," Bessie Smith appeared on the radio as early as 1923, headlined shows throughout the South, and saw lots of money flowing in. She was free (within the segregated laws) to be self-indulgent and, whether it was maintaining a bisexual lifestyle while she was married, drinking excessively, or simply speaking her mind in her own blunt way, Bessie Smith was as liberated as she could be during the period.
The blues craze was becoming less significant during 1924-25 but that did not affect Bessie Smith's career at all. While she could sing jazz and pop songs with equal passion, the blues remained a major part of her repertoire throughout the 1920s.
In mid-1924 she was joined on records by the first accompanist who could really play the blues, trombonist Charlie Green, who was later featured on "Trombone Cholly." Cornetist Joe Smith (who first recorded with her in September) also became one of her favorites. And while she had to occasionally endure the likes of Ernest Elliott and Bob Fuller on clarinets, on January 14, 1925, she made her first recordings with Louis Armstrong. Five songs resulted including classic versions of "St. Louis Blues" and "You've Been A Good Ole Wagon (But You've Done Broke Down)." Two other sessions with Armstrong included "Careless Love" and an explosive "I Ain't Goin' To Play No Second Fiddle (If I Can't Play The Lead)."
Even though her accompaniment improved, Bessie Smith was the star of her records, inspiring her sidemen and vice versa. She sang a strong jazz version of "Cake Walking Babies From Home" on May 5, 1925, with six members of Fletcher Henderson's orchestra, recorded the memorable "At The Christmas Ball," and in March 1926 had fun with Fats Waller's "Squeeze Me" and "What's The Matter Now" in duets with pianist Clarence Williams. Setting aside the many blues that she waxed, Smith ranked with the top female jazz singers of the era, with Ethel Waters as her only real competition.
Bessie Smith was at the height of her career during 1925-29. She toured in revues (including Harlem Frolics during 1925-27 and 1928's Mississippi Days), enjoyed her fame and fortune, and continued recording one gem after another. Among the highlights were her recordings of "Young Woman's Blues," "After You've Gone," a rollicking "Alexander's Ragtime Band," "Muddy Water," "There'll Be A Hot Time In The Old Time Tonight," "Mean Old Bed Bug Blues," and the two-part "Empty Bed Blues."
She found her musical soulmate in pianist James P. Johnson whose fluent stride piano contrasted perfectly with Bessie's blues singing. He joined her for a dozen selections including the classic "Backwater Blues."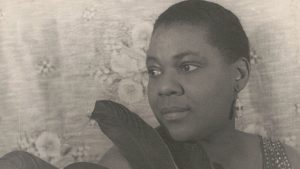 In 1929 there were two hints of the future for Bessie. While the blues had continued developing as an independent music, it was overshadowed with the general public by jazz, popular songs, and a new style called hokum which often utilized the chord changes (and sentiments) of the double-entendre piece "It's Tight Like That." On May 8, 1929, Bessie Smith (joined by pianist Clarence Williams and guitarist Eddie Lang) recorded three songs in that style: "I'm Wild About That Thing," "You've Got To Give Me Some," and the not-too-subtle "Kitchen Man."
A week later on May 15, 1929, Smith recorded the ballad "Nobody Knows You When You're Down And Out" which became closely identified with her. While it seemed to predict what was upcoming, she and the U.S. economy were actually riding high at the time. Bessie appeared in her only film in June, St. Louis Blues. While the short movie is filled with the usual stereotypes, Bessie Smith does fine in her acting role as a wronged woman and performs a powerful full-length version of "St. Louis Blues," assisted by a large choir, a few members of the Fletcher Henderson Orchestra, and James P. Johnson (who unfortunately is not seen). It is very lucky that this film exists for it is the only chance that audiences of the past 80 years have had to see the Empress.
The stock market collapse which began the Great Depression and the shift in the public's musical tastes away from the blues and hot jazz to smoother dance music resulted in Bessie Smith's record sales declining. While she recorded 14 songs in 1929, she just made eight selections in 1930 and six (including "I Need A Little Sugar In My Bowl") in 1931 before stopping altogether. The Depression had largely bankrupted the Columbia label, and it had made records and stage shows more of a luxury than most could afford. At the same time, talking pictures and the free entertainment that could be heard on the radio grew in popularity.
Although no longer as prosperous as she had been, Bessie Smith still worked fairly regularly, if with less prominence in the 1930s. Her voice had not declined and she was still just 37 years old in 1931. She returned to record one final time in 1933 when John Hammond, a 23-year old fan who had seen her perform in 1927, got her into a recording studio with an all-star group that included trombonist Jack Teagarden, tenor-saxophonist Chu Berry, trumpeter Frankie Newton and, on one song, Benny Goodman. Smith did not record any blues during the session but put her stamp on such bluish material as the rowdy "Gimme A Pigfoot" and "Do Your Duty." While the records did not sell well, they give one an idea at the future that she might have had.
Final Years
Although her recording career was over, Bessie Smith stayed active, successfully changing herself from a blues singer into a bluesy pop/jazz performer. In 1934 she teamed up with her friendly rival Ida Cox to tour in Hot From Harlem. In 1935 Smith played at the Apollo Theater a few times and early in 1936, when Billie Holiday became ill, she substituted for Lady Day in the show Stars Over Broadway at Connie's Inn which gave her a lot of attention from many who had forgotten her. She also worked at the Apollo Theatre with The League Of Rhythm revue.
In 1937 advanced, there was a lot of excitement in Bessie Smith's career again. There was talk of her appearing in another film and John Hammond was planning to record the singer with a small group that included Count Basie. But while touring the South with her Broadway Rastus show, on September 26, 1937, Bessie Smith (who was a passenger) died in a car accident in Clarksdale, Mississippi. She was just 43.
If Bessie Smith had lived, she would certainly have regained some of her prominence. She would have appeared at John Hammond's famed From Spirituals To Swing concert at Carnegie Hall in 1938 rather than Trixie Smith. Instead, the concert was posthumously dedicated to her memory. One could imagine her making appearances with Eddie Condon in the 1940s and being matched with jazz greats on records in the 1950s.
To Learn More
Chris Albertson wrote the definitive book on the Empress, Bessie (Stein and Day), in 1972. Around that time, the Columbia label (under Albertson's guidance) reissued all of Bessie Smith's 160 recordings from 1923-33 on five double-LPs. In the 1990s, Columbia/Legacy reissued the same program along with five alternate takes, the soundtrack of St. Louis Blues, and a lengthy interview with Ruby Smith (Bessie's niece) on five double-CDs as The Complete Recordings Vols. 1-5.
Bessie Smith's legacy is her recordings, a strong influence on everyone from Billie Holiday, Mahalia Jackson, and Ottilie Patterson to Barbara Dane, Janis Joplin, and Susannah McCorkle. Among those who have recorded full-length tributes to Bessie Smith are Ronnie Gilbert, Becky Hall, Lavern Baker, Amina Claudine Myers, Jim Cullum's band with Topsy Chapman, Beryl Bryden, and even Teresa Brewer.
In jazz and blues history, the Empress of the Blues remains at the top of her field.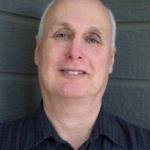 Since 1975 Scott Yanow has been a regular reviewer of albums in many jazz styles. He has written for many jazz and arts magazines, including JazzTimes, Jazziz, Down Beat, Cadence, CODA, and the Los Angeles Jazz Scene, and was the jazz editor for Record Review. He has written an in-depth biography on Dizzy Gillespie for AllMusic.com. He has authored 11 books on jazz, over 900 liner notes for CDs and over 20,000 reviews of jazz recordings.
Yanow was a contributor to and co-editor of the third edition of the All Music Guide to Jazz. He continues to write for Downbeat, Jazziz, the Los Angeles Jazz Scene, the Jazz Rag, the New York City Jazz Record and other publications.