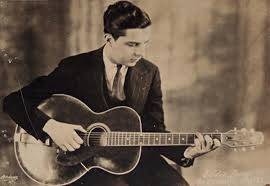 The finest jazz guitarist of his short lifetime, Eddie Lang was masterful as both a melodic soloist and a sophisticated accompanist, whether playing bluesy single-note lines or complex voicings on chords. Although the jazz guitar did not officially start with him, he was one of the major reasons that the guitar replaced the banjo in jazz.
Salvatore Massaro was born on Oct. 25, 1902 in Philadelphia. He actually began his career as a violinist like his childhood friend Joe Venuti. Massaro (who Americanized his name to Eddie Lang when he started playing professionally) started playing violin when he was seven and studied it for 11 years. He began playing in public in 1917, working in 1918 with the Chuck Granese Trio. However he soon realized that he would get more work as a jazz banjoist, making the switch by 1920. Lang worked with the bands of Charlie Kerr (1920-23), Bert Estlow, Vic D'Ipplito and Billy Lustig's Scranton Sirens (a group that also included Tommy and Jimmy Dorsey). By 1924 he was doubling on guitar.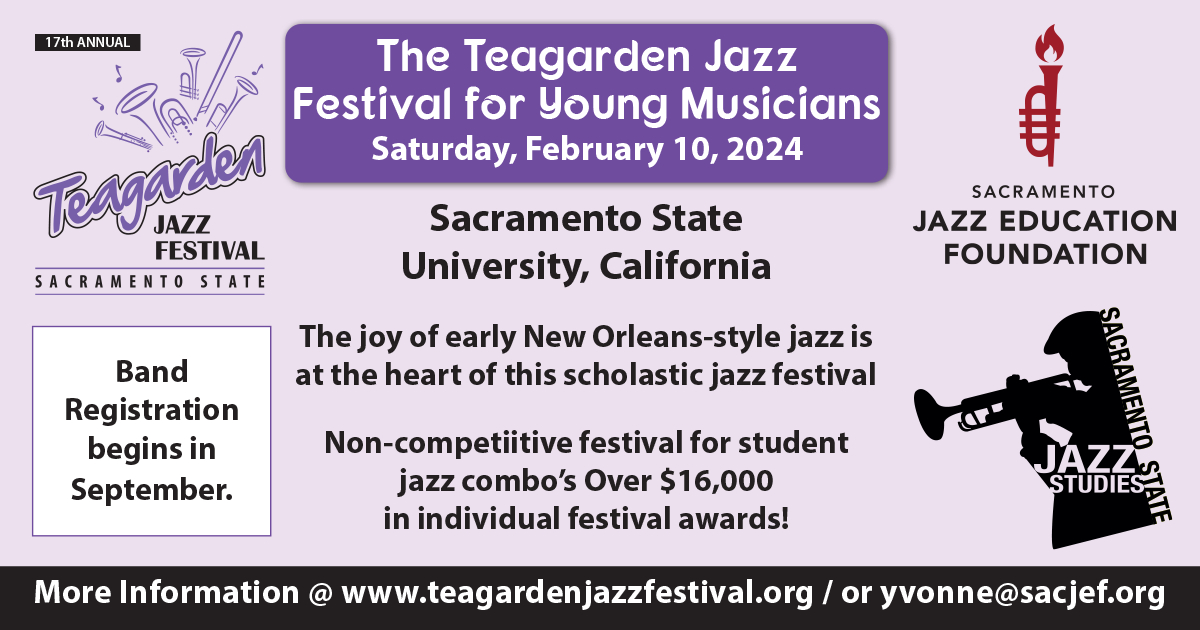 While it is tempting to say that the jazz guitar began with Eddie Lang, the instrument had been used in jazz since the 1890s. However when it came to recording, the banjo was louder and easier to pick up during the early days while the acoustic guitar was generally drowned out by the other instruments.
Nick Lucas (1897-1982), a fellow Italian-American who was born Domenic Antonio Nicola Lucalese, preceded Lang. While he played banjo and mandolin in the 1910s, guitar was his main love. In 1922 he recorded the first unaccompanied guitar solos ("Pickin' The Guitar" and "Teasing The Frets") which he also remade in 1923 and 1932, and he was possibly the first rhythm guitarist on record, working with Sam Lanin's orchestra as a studio musician. He was also the first musician to have a custom-made guitar made in his name and the first to endorse a guitar pick. However by 1925, Lucas was becoming much better known as a high-voiced crooner (billed as "The Singing Troubadour") with many hits. His guitar playing became much less significant during the remaining 55 years of his career.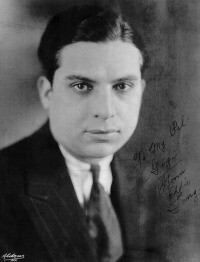 Eddie Lang, who had his recording debut in 1923 with Charlie Kerr, first made a strong impression in late-1924 as the guitarist with the Mound City Blue Blowers, interacting with Red McKenzie's comb, Dick Slevin's kazoo, and Jack Bland's banjo. By 1926, when the technical quality of recordings had greatly improved from two years earlier and one could hear the guitar better (which led to the banjo's eventual near disappearance from jazz for a long period), Lang was becoming a busy studio musician. He also began teaming up on records with Joe Venuti (the premiere jazz violinist) and the team worked together so often that it was soon referred to as Venuti and Lang.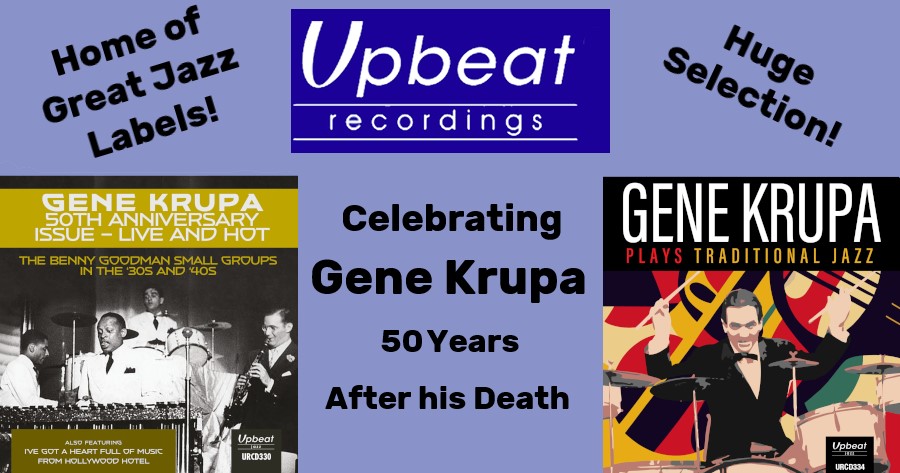 The boisterous Venuti (who became legendary for his outlandish practical jokes) and the relatively quiet and studious Lang were a bit of an odd couple personality-wise but they were best friends and musical soulmates. Lang gave Venuti rhythmic chordal backing that inspired him. Working with the violinist led to Lang gaining fame in the music world that eluded other guitarists of the 1920s. They would be in great demand for recording sessions with large orchestras (often being featured on a chorus), singers, and jazz combos in addition to radio work and live performances.
In 1926, Venuti and Lang first recorded together as members of the Roger Wolfe Kahn Orchestra but they soon became too important to be associated with only one band. On Sept. 29, 1926 they recorded the duet "Black And Blue Bottom" and before the year ended they were recording with Jean Goldkette's orchestra which included Bix Beiderbecke. Also during that year, Lang made records with Red Nichols' Five Pennies, Cliff Edwards, Russ Gorman, Jack Pettis, Jimmy Lytell and another duet ("Stringing The Blues") with Venuti. And then the flood began, one that would not stop for another six years.
Eddie Lang seemed to be everywhere in 1927. The general public may not have been that familiar with him, but the top jazz musicians and bandleaders certainly knew who he was. In 1927 alone he recorded with Jean Goldkette (including "Clementine"), Ross Gorman, Jack Pettis, Red Nichols, Boyd Senter, Roger Wolfe Kahn, Art Gillham's Southland Syncopators, Wilton Crawley, Irwin Abrams Orchestra, Red McKenzie, Art Kahn, Miff Mole, Rube Bloom, the Chicago Loopers (with Bix) and singers Annette Hanshaw, Sophie Tucker, Russell Douglas, Charles Kaley, Peggy English, Frances King, Vaughn DeLeath, Alma Henderson, Noble Sissle, Wendell Hall, Irving Kaufman and Seger Ellis.
And that list does not include the first titles by Joe Venuti's Blue Four (which have the delicate titles of "Kickin' The Cat" and "Beatin' The Dog"), many sessions led by Frankie Trumbauer that feature Bix Beiderbecke (including a memorable Lang spot on "Singin' The Blues," "Clarinet Marmalade," "Ostrich Walk," 'I'm Coming Virginia," and "For No Reason At All In C") and the guitarist's first sessions as a leader. Of the latter, on two songs apiece he is backed tastefully by either Arthur Schutt or Frank Signorelli on piano while he takes Rachmaninoff's Prelude in C Sharp minor, Opus 3, No. 2 (issued simply as "Prelude" on Okeh) as an unaccompanied guitar solo.
Lang (who turned 25 in 1927) was certainly dominating his field and he inspired future competitors. Carl Kress (1907-65) became the first guitarist that contractors would call when Lang was not available. His chord voicings were even more advanced for the time than Lang's and he would have opportunities to record with Trumbauer, Beiderbecke, Nichols, Mole, the Dorsey Brothers, and others. Dick McDonough (1904-38) also became a top session guitarist by 1926 and sometimes his playing got mistaken for Lang's although by the early 1930s he had a more individual style. One could easily imagine McDonough, Kress, and Lang taking each other's places on many of their sessions without the music changing drastically or the quality dropping. Still, Eddie Lang was the pacesetter, he had blazed the path, and he was the only one of the three guitarists to have a regular musical partner on the level of Joe Venuti.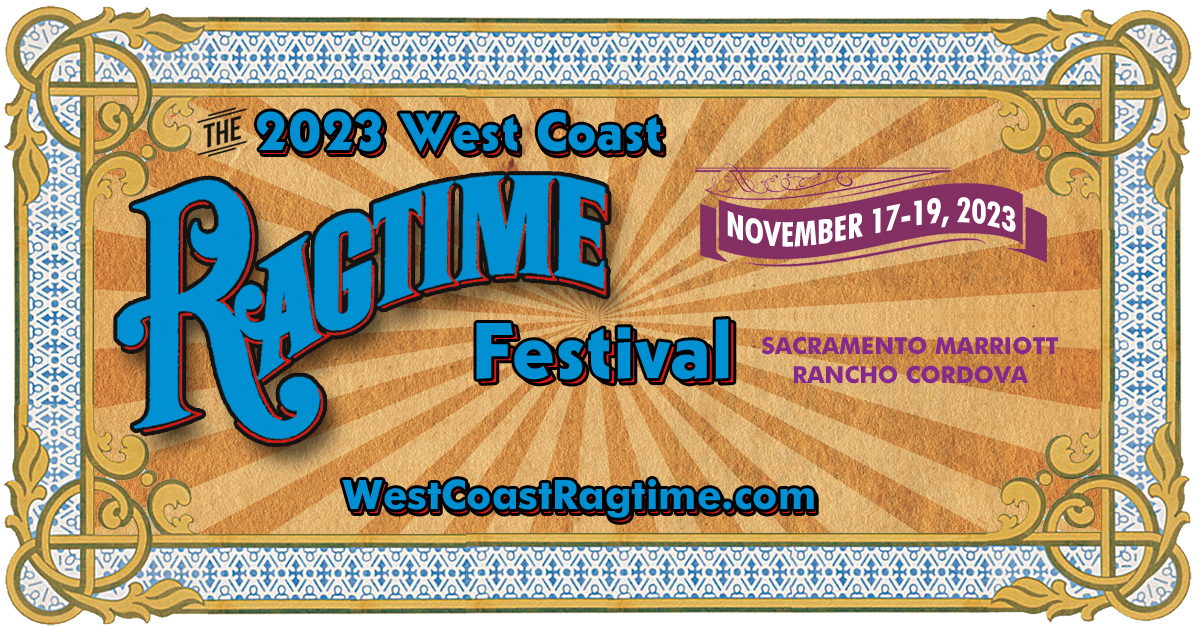 In 1928, Lang recorded with many of the same artists as the previous year including many more titles with Venuti (some with the violinist's 12-piece dance band the New Yorkers) plus the Original Memphis Five, the Mississippi Maulers, Irving Mills' Hotsy Totsy Gang, Emmett Miller's Georgia Crackers, Tommy Dorsey (with TD on trumpet), Ruth Etting, and such African-American performers as Gladys Bentley, Victoria Spivey, Eva Taylor, and Clarence Williams' Novelty Four (which included King Oliver).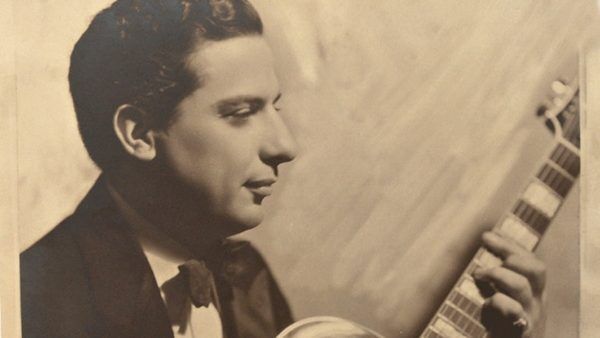 Lang's musical artistry was admired and respected by many black performers including fellow guitarist Lonnie Johnson who considered his collaborations with Lang to be among the high points of his long career. Johnson (1899-1970) was Lang's counterpart in the blues world. While Lang could play blues, Johnson (whose career on records began in 1925) could play jazz as he showed on recordings with the likes of Louis Armstrong, Duke Ellington, McKinney's Cotton Pickers, and others. Lang and Johnson first crossed paths in 1928 on a session by singer Texas Alexander and they recorded ten blues as guitar duets during 1928-29, with Johnson supplying the single-note lead while Lang (who was billed as Blind Willie Dunn) mostly sticking to chords. The matchups worked quite well.
1929 was most notable for the guitarist meeting up with Bing Crosby for the first time on records (on a Dorsey Brothers date), participating on a Louis Armstrong jam session recording of "Knockin' A Jug," the titles with Lonnie Johnson, recording with Bessie Smith, and becoming a member (along with Venuti) of the Paul Whiteman Orchestra, an association that lasted for six months. During that time, Lang appeared on film for the first time in Whiteman's The King Of Jazz, playing a 90-second duet with Venuti.
The onset of the Depression did not slow down Eddie Lang's activities and he remained greatly in demand for studio and radio work. In 1930 alone he recorded on sessions led by Paul Whiteman, Joe Venuti, Frankie Trumbauer, Arthur Schutt, Seger Ellis, Lee Morse, Roger Wolfe Kahn, Chick Bullock, Irving Kaufman, Sammy Fain, Eddie Walters, Hoagy Carmichael, The Mariners, Ben Selvin, Art Gillham, Bix Beiderbecke, Ruth Etting (with whom he appeared on film), Smith Ballew, Fred Rich, Roy Evans, and the Dorsey Brothers Orchestra, plus many dates on which he was part of anonymous studio orchestras. 1931 was even busier with the addition of the Boswell Sisters, Dick Robertson, Ethel Waters, Benny Goodman, Victor Young, Bill "Bojangles" Robinson, and Bing Crosby. What Depression?
On Jan. 15 and Feb. 17, 1932, Lang teamed up with Carl Kress for a pair of remarkable guitar duets: "Pickin' My Way" and "Feelin' My Way." Unlike with Lonnie Johnson where he had played the chords, on these songs Lang primarily played lead and bass lines with Kress providing the dazzling chords. I always felt that their playing on "Pickin' My Way" should have been transcribed for a full band.
In 1932 Eddie Lang became Bing Crosby's regular accompanist, appearing with him in the film The Big Broadcast. Crosby, who loved Lang's playing and friendship, was on the rise and the guitarist would certainly be part of his world for years to come. But it was not to be. On March 7, 1933, Lang made what would be his final recordings, two numbers with singer Chick Bullock including one song called "Going, Going, Gone." 19 days later, Lang (who was ironically a clean liver) went into the hospital to have his tonsils removed but the operation was a disaster and he passed away at the age of 30.
One wonders how Eddie Lang would have fared during the swing era, with the rise of the electric guitar and what he would have thought of bebop. That we will never know but fortunately he left behind a large musical legacy that set the standard for the many jazz guitarists to follow.