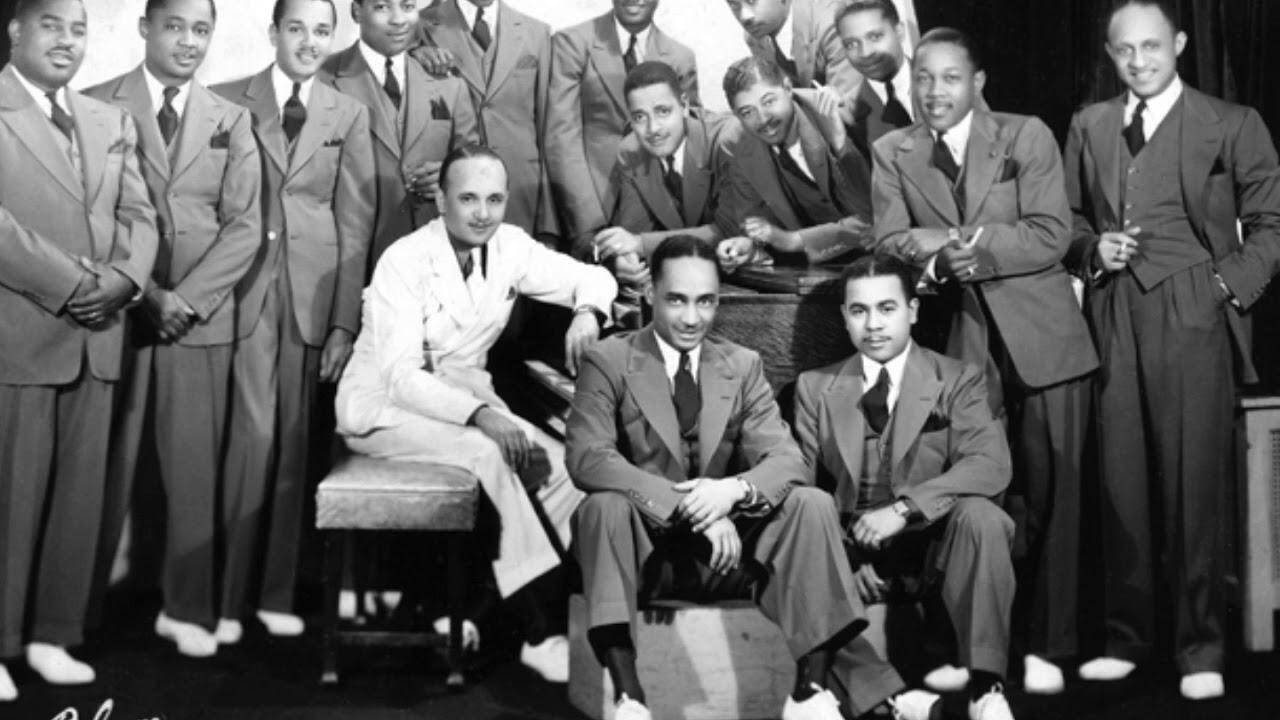 Fletcher Henderson: Profiles in Jazz
In November 1934, Benny Goodman was in a bind. His new orchestra had just won an important time slot on the Let's Dance radio show. While Kel Murray offered sweet dance music and Xavier Cugat played Latin music, Goodman's band was picked to play an hour of jazz on the weekly series. The problem was that the clarinetist needed a lot of arrangements in a hurry. Fortunately for him Fletcher Henderson, whose big band had just broken up, was available and not that expensive. In a short time Henderson supplied Goodman with a couple dozen swinging arrangements and, within a few months, 70 of Henderson's charts were in the book of the Goodman band.
Some of the arrangements were of songs that Henderson had previously recorded. Goodman slowed down some of the tempos to make them more danceable and adapted the songs for his band. BG had his first hit with Henderson's version of "King Porter Stomp," and to a large degree his success of the next few years in launching the Swing era and becoming its most famous bandleader was due to the arranger. It was not a one-way relationship; Goodman would constantly praise Henderson's writing for the rest of the clarinetist's life, giving Fletcher Henderson (who might have been forgotten altogether) his greatest fame. But ironically Goodman's success made it harder for Henderson's orchestra of 1936-39 to succeed, and it overshadowed all of his previous accomplishments.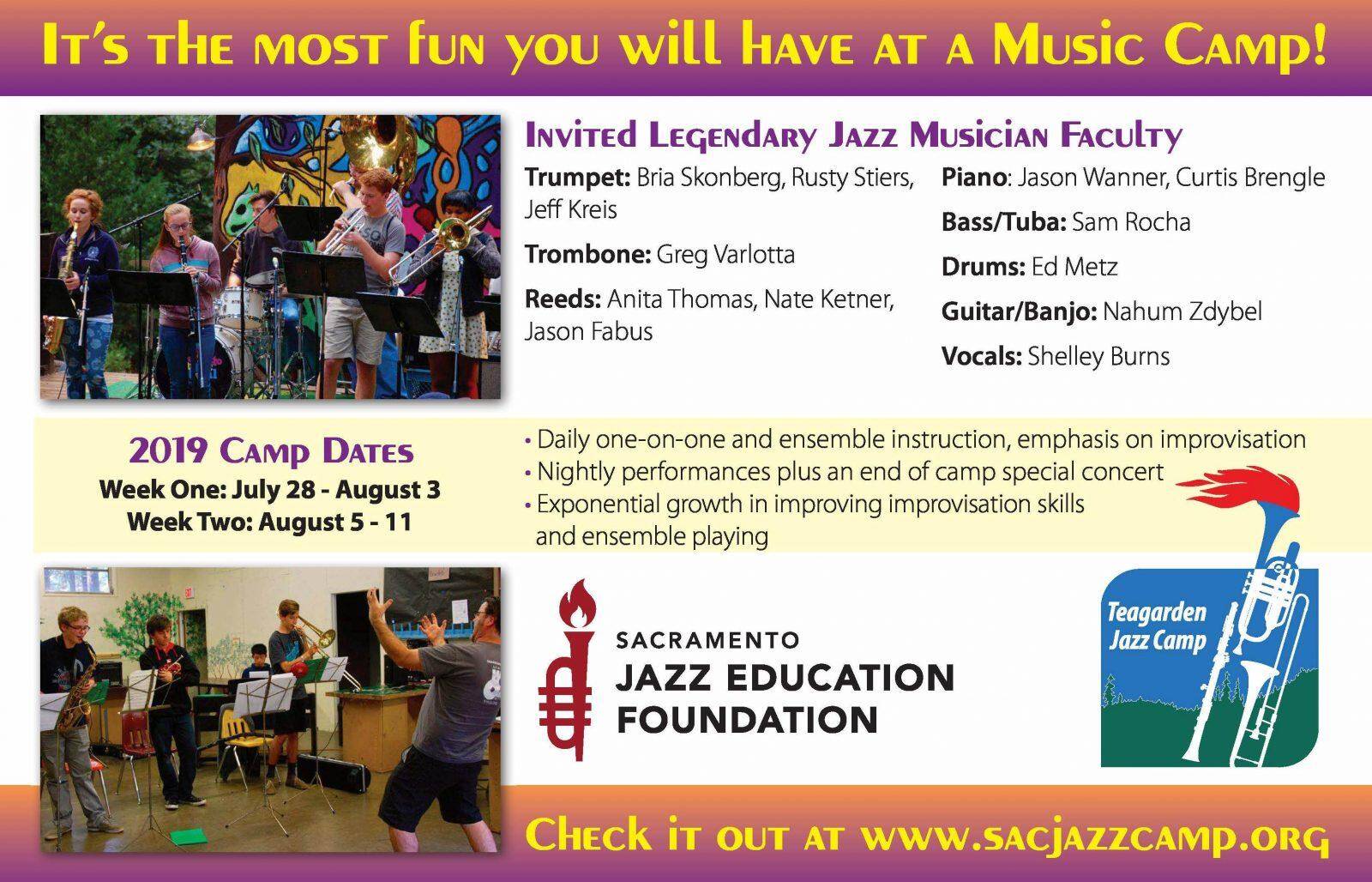 Early Life
James Fletcher Henderson was born December 18, 1897, in Cuthbert, Georgia, growing up as part of a middle-class African-American family. His father was a school principal and his mother a teacher who gave him piano lessons starting when he was six. When he was 18, Henderson started attending Atlanta University, graduating in 1920 with a bachelor's degree in chemistry and mathematics. By then he had picked up the nickname of "Smack," either because of his habit of smacking his lips together or because of his talents as a baseball player in college. He moved to New York with the plan to attend Columbia University to earn a Master's degree in chemistry but, despite getting a part-time job as a lab assistant, music soon took over his life.
Henderson found it more lucrative to work as a song demonstrator with the Pace and Handy Music Co. then as a lab assistant. He also began taking occasional jobs as a pianist with bands and made his recording debut on October 11, 1920, with singer Lucille Hegamin, performing "Dallas Blues"; unfortunately that recording has never been released. When Harry Pace ended his partnership with W.C. Handy and started Black Swan Records, he hired Henderson as the label's musical director. Soon the pianist was appearing regularly on records, often leading pick-up bands (sometimes called Henderson's Novelty Orchestra) that recorded tunes in a period dance band style. The blues craze was at its height during 1921-23 and Henderson was also employed to record with such singers as Ethel Walters, Katie Crippen, Lulu Whidby, Alberta Hunter, Marianna Johnson, Inez Richardson, Essie Whitman, Eddie Gray, Mary Straine, Etta Mooney, Andrew Copeland, Julia Moody, Josie Miles, Trixie Smith, Lena Wilson, Inez Wallace, Isabelle Washington, Maude Mills, Hannah Sylvester, Bessie Smith, Emma Lewis, Clara Smith, George Williams, Enda Hicks, Viola McCoy, Mary Jackson, Maggie Jones, Emma Gover, Rosa Henderson, Mary Jackson, Tudie Wells, and Hazel Meyers. Henderson also toured with Ethel Waters for a few months during 1921-22; she later said that she had to teach him how to play the blues.
Early Bands
A distinguished-looking and soft-spoken gentleman whose background was primarily in classical music, Fletcher Henderson was never considered a masterful pianist on the level of James P. Johnson. He only recorded four unaccompanied piano solos in his life (all during 1921-23) but was thought of as a decent accompanist and an attractive front man for bands.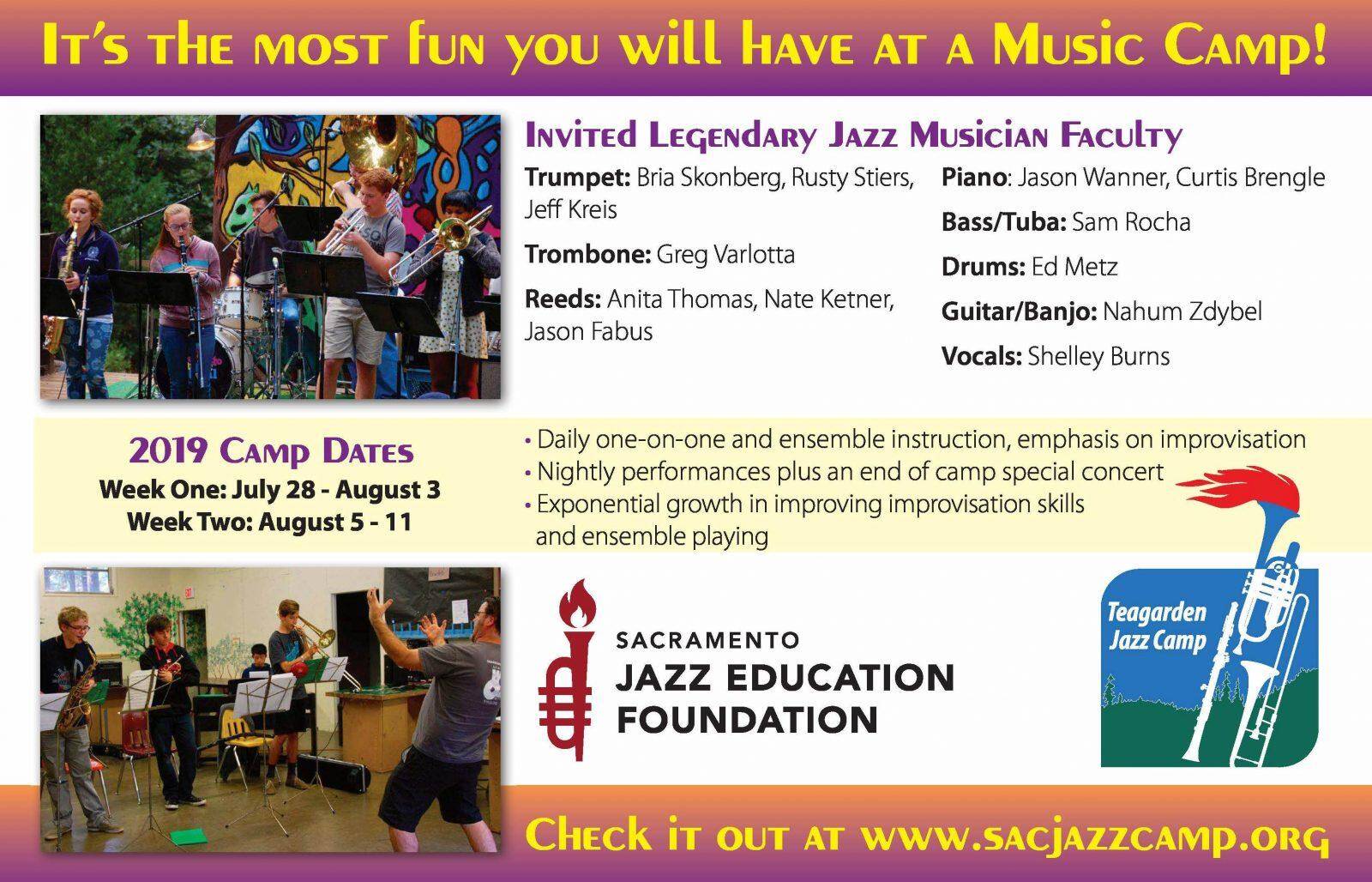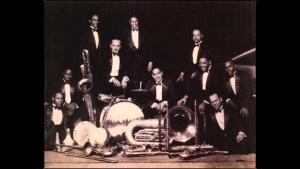 During 1923, the nucleus of what would soon become the Fletcher Henderson Orchestra was gradually formed. Don Redman, a clarinetist and altoist, began playing with Henderson and quickly developed into one of the top arrangers. While in later years Henderson would often be given the credit for his band's charts, he actually wrote few arrangements. Redman was his chief arranger during 1923-27. In July, Coleman Hawkins, jazz's first significant tenor-saxophonist, became a longtime member of Henderson's ensemble. With trumpeter Elmer Chambers contributing a solid lead and Howard Scott also added on trumpet, by January 1924 the orchestra was up to ten pieces.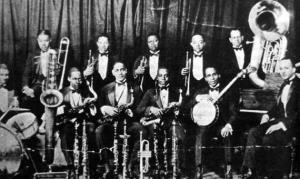 1924 was the breakthrough year for Fletcher Henderson. He began with his orchestra playing regularly at the Club Alabam and in the summer, they started what would be a ten-year stint as the house band at the Roseland Ballroom. The ensemble quickly gained a reputation for its strong musicianship. Its musicians were full of pride, feeling that they could play any music put in front of them flawlessly. There were some problems though. Redman's arrangements were futuristic and overly complex, the band was rhythmically awkward, and their solos often relied more on effects and flash than substance. While they recorded regularly throughout the first half of 1924 (including an early scat vocal by Don Redman on "My Papa Doesn't Two-Time No Time"), the first time that the Fletcher Henderson Orchestra actually swung on records was during the second half of their July 30 recording of "Charley, My Boy." It was a hint of what was to come.
In October, Louis Armstrong arrived from Chicago and joined the Henderson Orchestra. While the other musicians at first chuckled at Armstrong's primitive appearance and country ways, they stopped laughing as soon as they heard him play. Armstrong's legato lines, use of space, and ability to tell a story while infusing pop tunes with the blues (not to mention his beautiful tone and impressive technique) were light years ahead of the other musicians, something they immediately realized. They listened closely and learned fast. Redman's arrangements were loosened up and simplified, the other musicians began emulating Armstrong's phrases and timing, and the band began to swing. By the time Satch departed in the fall of 1925 to return to Chicago, the Fletcher Henderson Orchestra had no competitors among jazz ensembles.
Mid- Career
While Fletcher Henderson was just a competent pianist and had not really developed his arranging style yet, his greatest skill in the 1920s and '30s was as a talent scout. His orchestra featured the who's who of black jazz, mostly younger players who were not yet known but would have major careers. Just to name a few, during 1925-34 his orchestra featured such stars as Armstrong, Joe Smith, Tommy Ladnier, Rex Stewart, Bobby Stark, Cootie Williams, and Red Allen on trumpets or cornets; trombonists Charlie Green, Benny Morton, Jimmy Harrison, Sandy Williams, J.C. Higginbotham, and Dickie Wells; clarinetist Buster Bailey; tenors Coleman Hawkins, Lester Young (although he never recorded with Henderson) and Ben Webster; altoists Benny Carter, Russell Procope, and Hilton Jefferson; bassist John Kirby; and drummers Kaiser Marshall and Walter Johnson. No other orchestra, even Duke Ellington's, had more stars during this era. While Henderson did make a few mistakes (he did not let Louis Armstrong sing with his band and he probably should have had his younger brother Horace Henderson or guest Fats Waller take over as the regular pianist), his orchestra was at the top of its field.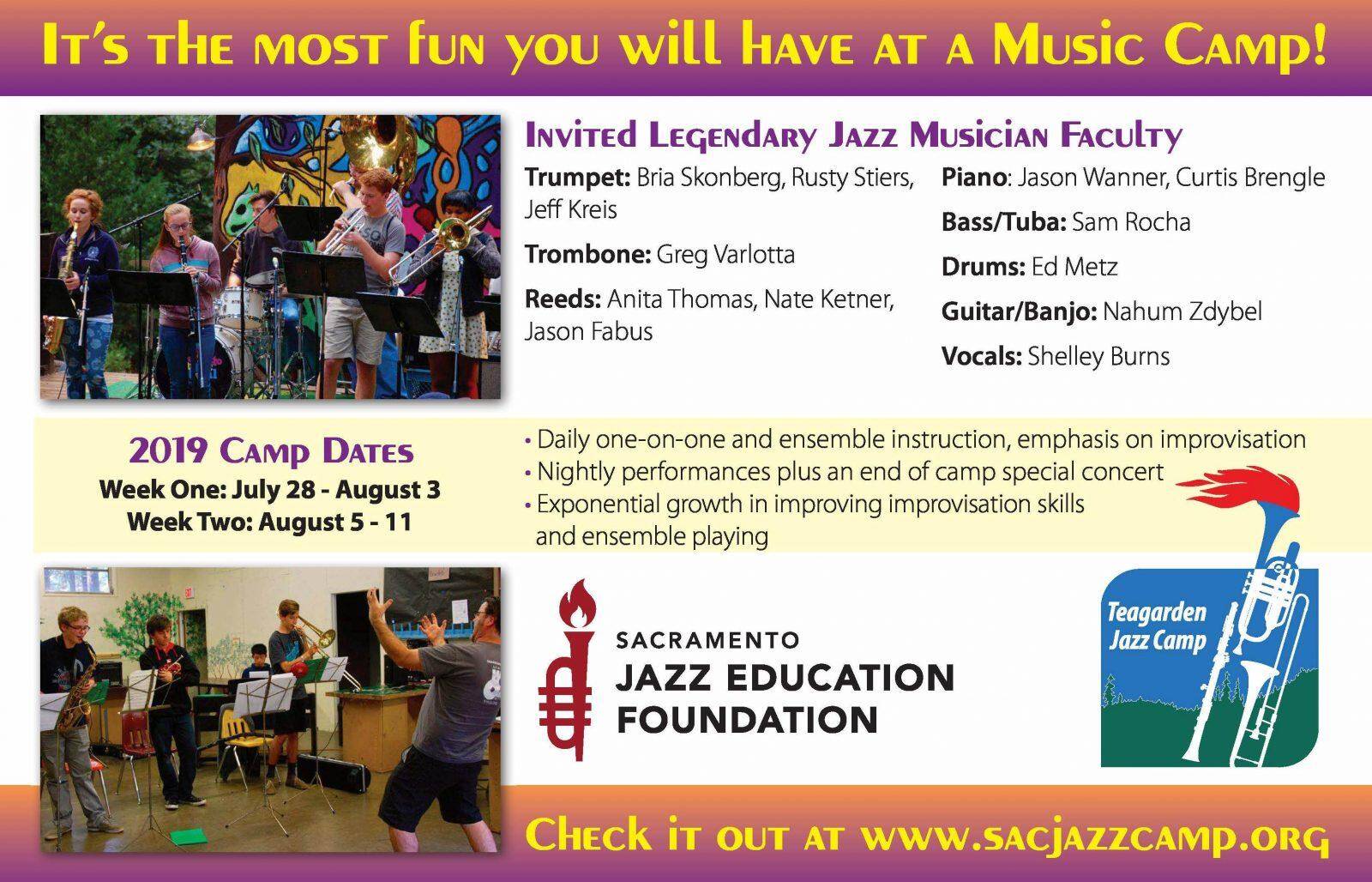 Unfortunately, Fletcher Henderson was not a good businessman and his orchestra did not prosper at the level that it deserved. While there were many classic recordings in the 1920s ("Sugar Foot Stomp," "King Porter Stomp," Hawkins' influential tenor chorus on "The Stampede," "Fidgety Feet," "St. Louis Shuffle," "Hop Off," and "Oh Baby" among others), things began to slow down. Don Redman's departure in 1927 to take over McKinney's Cotton Pickers was a blow although Benny Carter and Horace Henderson soon filled the gap. As Duke Ellington rose to prominence during 1927-28, Henderson began to fade. His orchestra only recorded ten songs in 1928, and just four apiece in 1929 and 1930 when it was near the height of its powers. While things picked up in 1931, the momentum had been lost. Ellington was now leading the way and many other big bands (such as those of Cab Calloway, Don Redman, Chick Webb, and the Casa Loma Orchestra) had become strong competitors. Henderson was no longer setting the standard.
Ironically, by 1931 Fletcher Henderson had developed into an important arranger as can be heard on his hard-swinging versions of "Honeysuckle Rose" and "The New King Porter Stomp" in 1932. His charts not only featured a swinging melody and riffs but developed as they progressed, going from one stimulating theme to another, building up from chorus to chorus. "Down South Camp Meeting," which Henderson recorded before Goodman made his famous version, is an excellent example of his writing at its most exciting.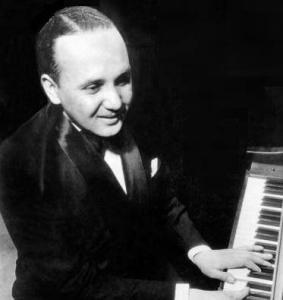 However business during the Depression at the Roseland Ballroom was shaky. A frustrated Coleman Hawkins, who felt that the group had permanently stalled, left in 1934 and spent five years in Europe. While the band continued to swing and featured top-notch personnel, Henderson broke up the orchestra just before the Swing era began. Within a year, Goodman was on his way to becoming world famous and Henderson's charts (including "Blue Skies," "Sometimes I'm Happy," and "When Buddha Smiles") were being heard regularly on the radio.
Late Career
Fletcher Henderson decided to try again in 1936, forming a new big band that included such young notables as trumpeter Roy Eldridge, tenor-saxophonist Chu Berry, bassist Israel Crosby, and drummer Sid Catlett. He had a minor hit with "Christopher Columbus," used "Stealin' Apples" as his theme, and was off to a good start. But after three years, the competition of scores of other swing bands, many of which were based on Goodman's, proved to be too much and he gave up in 1939.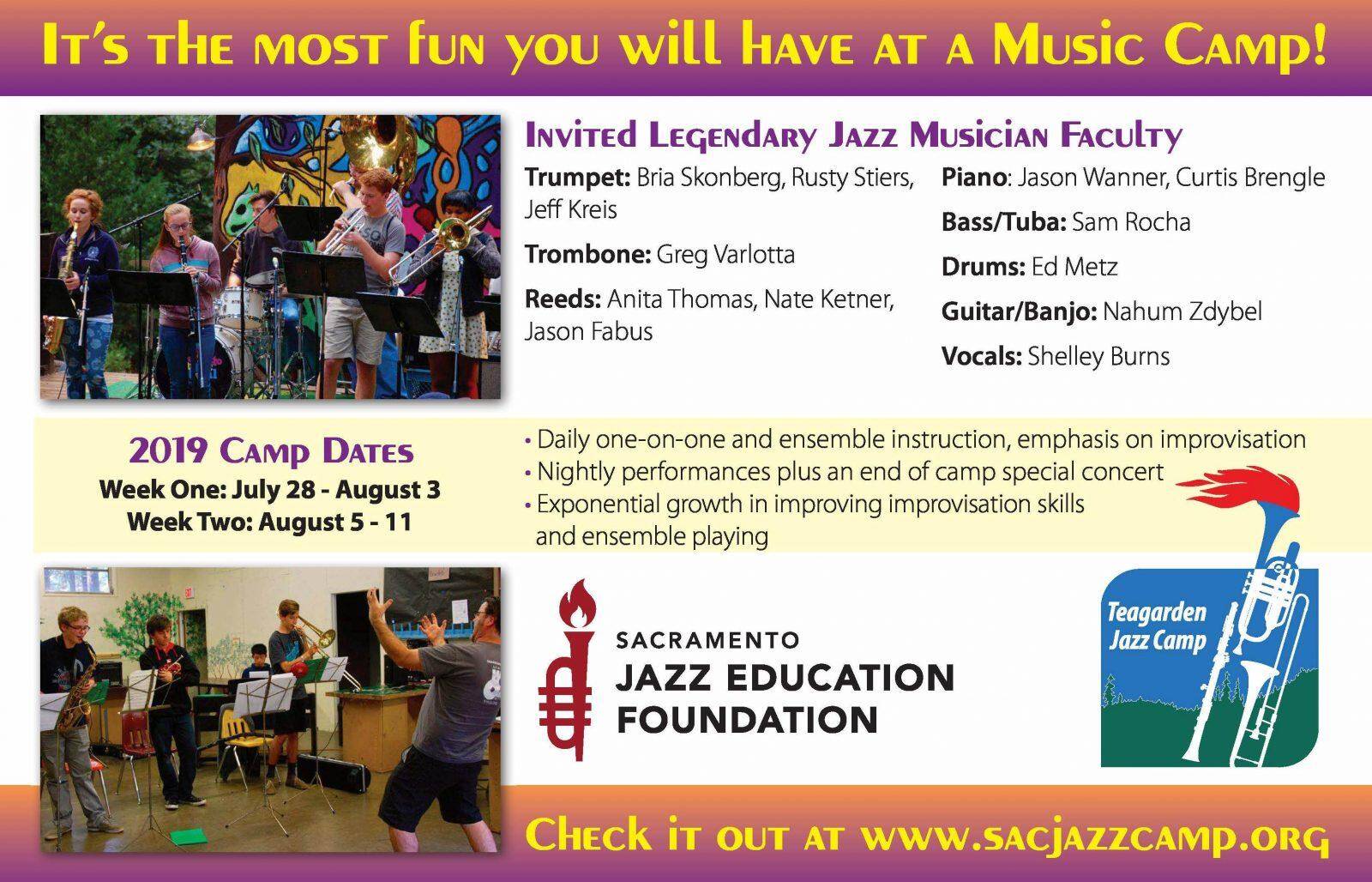 Henderson had worked as a freelance arranger for other bands (such as Count Basie's and of course Goodman's) even while his was struggling, and he continued in that role throughout the remainder of the Swing era, including arranging for Will Bradley and Jimmy Dorsey. He made guest appearances as a pianist with the Benny Goodman Orchestra and was a member of the Benny Goodman Sextet for a few months in 1939 before being succeeded by the superior Johnny Guarnieri. Henderson led other short-term big bands in 1941, 1944, 1945, and 1946-47 but none lasted long or made much of an impression. During 1948-49 he returned to the beginning of his career, working as Ethel Waters' accompanist.
In December 1950, Henderson led a sextet that played at Café Society in New York. The group, which included the great Lucky Thompson on tenor, performed forward-looking swing including Henderson's composition "Soft Winds." Some of the performances, which were broadcast on the radio, would later be released on a collector's record. Unfortunately, that would be his last job.
Fletcher Henderson suffered a major stroke later in the month and never played again. He passed away two years later, on December 29, 1952, at the age of 55, the uncrowned King of Swing.
---
Scott Yanow contributes a new Profile in Jazz every month.