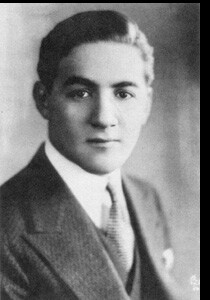 Born into a large, poverty stricken family, Benny Goodman (May 30, 1909 – June 13, 1986) began playing the clarinet at an early age. He was associated with the Austin High School Gang, having gone to school with drummer Dave Tough.
By the time he was twelve, Goodman appeared onstage imitating famous bandleader/clarinetist Ted Lewis. It was at this concert that Ben Pollack heard the young clarinetist and Benny was soon playing in Pollack's band. Goodman's first recordings were made with the Pollack group in 1926, and give a strong example of Benny's influences at the time including Jimmie Noone, who was then with Doc Cook and His Dreamland Orchestra and Leon Roppolo of the New Orleans Rhythm Kings. During this period Goodman recorded his first sides as a leader with members of the Pollack band including one 1928 date which features the only known recording of Benny on alto and baritone saxophones.
Following the musical migration out of Chicago and into New York, Goodman became a very successful and popular free-lancer, joining the likes of Tommy and Jimmy Dorsey in New York studios. In 1934 Benny put together his first big band, featuring Bunny Berigan on trumpet, Jess Stacey on piano and Gene Krupa on drums. With the addition of some excellent, sophisticated arrangements by Fletcher Henderson, the "Swing Era" was born.
Goodman spent the next fifty years recording and touring with various groups big and small, including some very successful trips to Russia and the Far East. He also played many concerts on a classical format that received mixed reviews.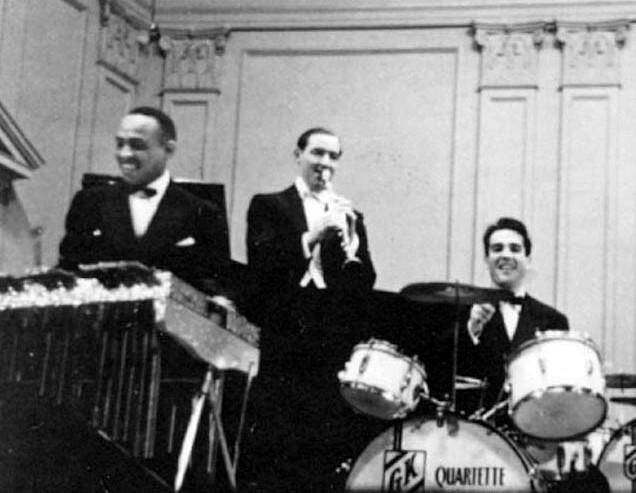 Known by musicians for his stand-offish and "cheap" nature, many sidemen had a love/hate relationship with Goodman. Many musicians claimed that Benny was dishonest when it came time to pay off the band and many more recalled the Goodman "ray", the dirtiest of looks received when a mistake was made. That aside, its clear that without Goodman the "Swing Era" would have been nowhere near as strong when it came, if it came at all.
After his death, the Yale University library received the bulk of Goodman's personal collection including many private never-before-heard recordings and rare unpublished photos.- by Ted Gottsegen
Thanks to Richard Unger for the recordings on this page.
Also Read: Benny Goodman: Profile in Jazz
Title

Recording Date

Recording Location

Company

Clarinettis
6-13-1928
Chicago, Illinois
Vocalion
That's A Plenty


(Lew Pollack / Ray Gilbert)

6-13-1928
Chicago, Illinois
Vocalion
| | |
| --- | --- |
| Artist | Instrument |
| Bob Conselman | Drums |
| Mel Stitzel | Piano |
| | | |
| --- | --- | --- |
| Title | Director | Year |
| The Big Broadcast of 1937 | Mitchell Leisen | 1936 |
| Hollywood Hotel | Busby Berkeley | 1937 |
| Syncopation | William Dieterle | 1942 |
| The Powers Girl | Norman Z. McLeod | 1942 |
| The Gang's All Here | Busby Berkeley | 1943 |
| Sweet and Lowdown | Archie Mayo | 1944 |
| A Song Is Born | Howard Hawks | 1948 |
| Åke Hasselgård Story | Jonas Sima | 1983 |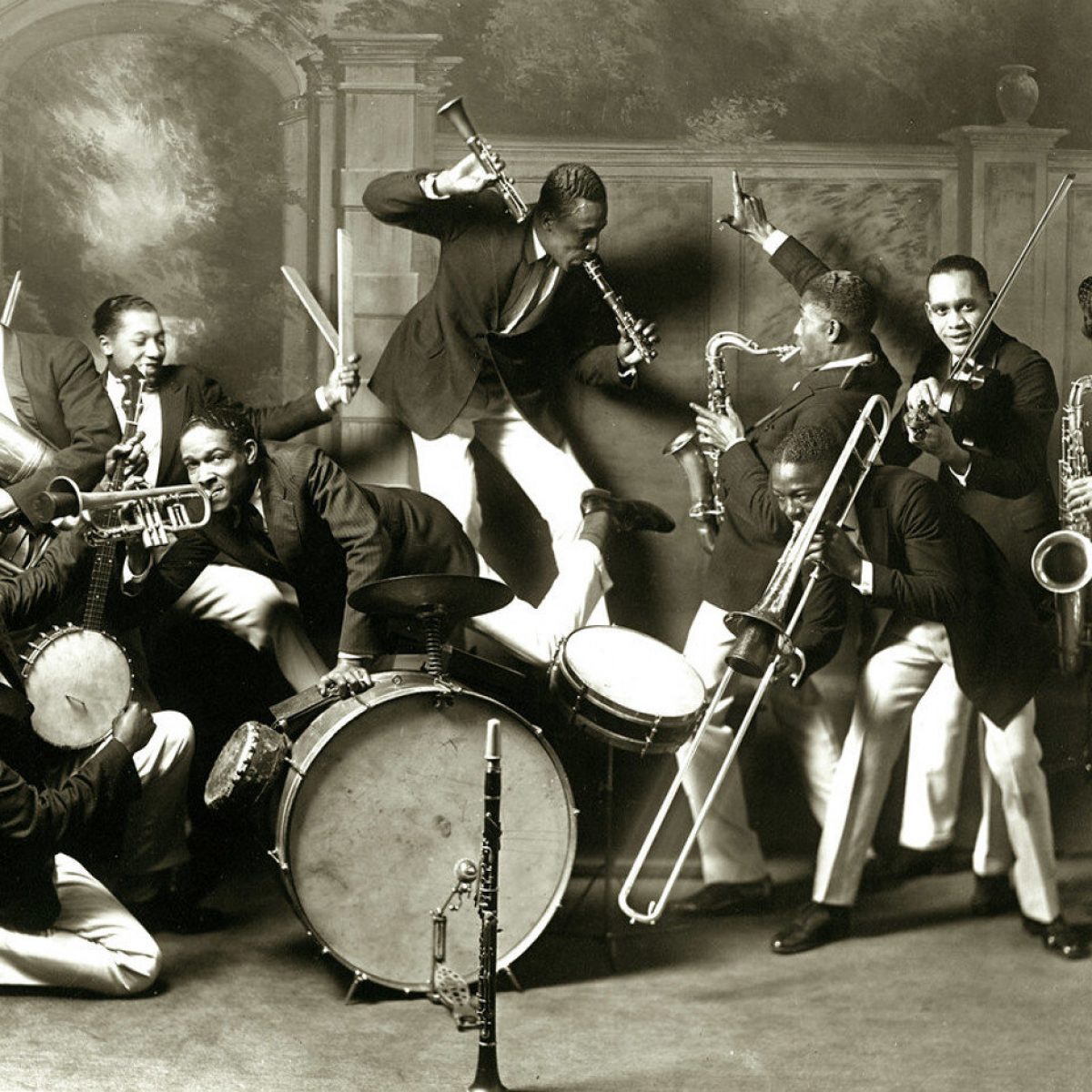 Redhotjazz.com was a pioneering website during the "Information wants to be Free" era of the 1990s. In that spirit we are recovering the lost data from the now defunct site and sharing it with you.
Most of the music in the archive is in the form of MP3s hosted on Archive.org or the French servers of Jazz-on-line.com where this music is all in the public domain.
Files unavailable from those sources we host ourselves. They were made from original 78 RPM records in the hands of private collectors in the 1990s who contributed to the original redhotjazz.com. They were hosted as .ra files originally and we have converted them into the more modern MP3 format. They are of inferior quality to what is available commercially and are intended for reference purposes only. In some cases a Real Audio (.ra) file from Archive.org will download. Don't be scared! Those files will play in many music programs, but not Windows Media Player.