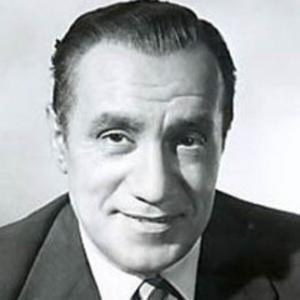 Ben Pollack (June 22, 1903 – June 7, 1971) was one of the more successful White band leaders of the late 1920s. His orchestras featured many future Jazz stars such as Glenn Miller, Benny Goodman, Jack Teagarden and Jimmy McPartland. While his orchestras were basically commercial dance bands they also gave soloists plenty of freedom in determining the shape of the music.
Pollack played in several bands in Chicago before joining the Friar's Society Orchestra in 1921. In 1926 he started his own band which played at the hotels in Chicago and then relocated to California in 1927, and then to New York where it found a home at the Park Central Hotel.
Victor signed the band up in 1926 and they recorded with that label until 1929. The band underwent numerous personnel changes until its demise in 1934.
Pollack continued to lead bands into the 1940s including one for comedian Chico Marx, and owned his own record company called Jewel. He also owned restaurants in Hollywood and Palm Springs where he played from time to time. Pollack committed suicide by hanging himself in 1971.


| | | |
| --- | --- | --- |
| Title | Director | Year |
| Disc Jockey | Will Jason | 1951 |
| The Glenn Miller Story | Anthony Mann | 1954 |
| The Benny Goodman Story | Valentine Davies | 1955 |