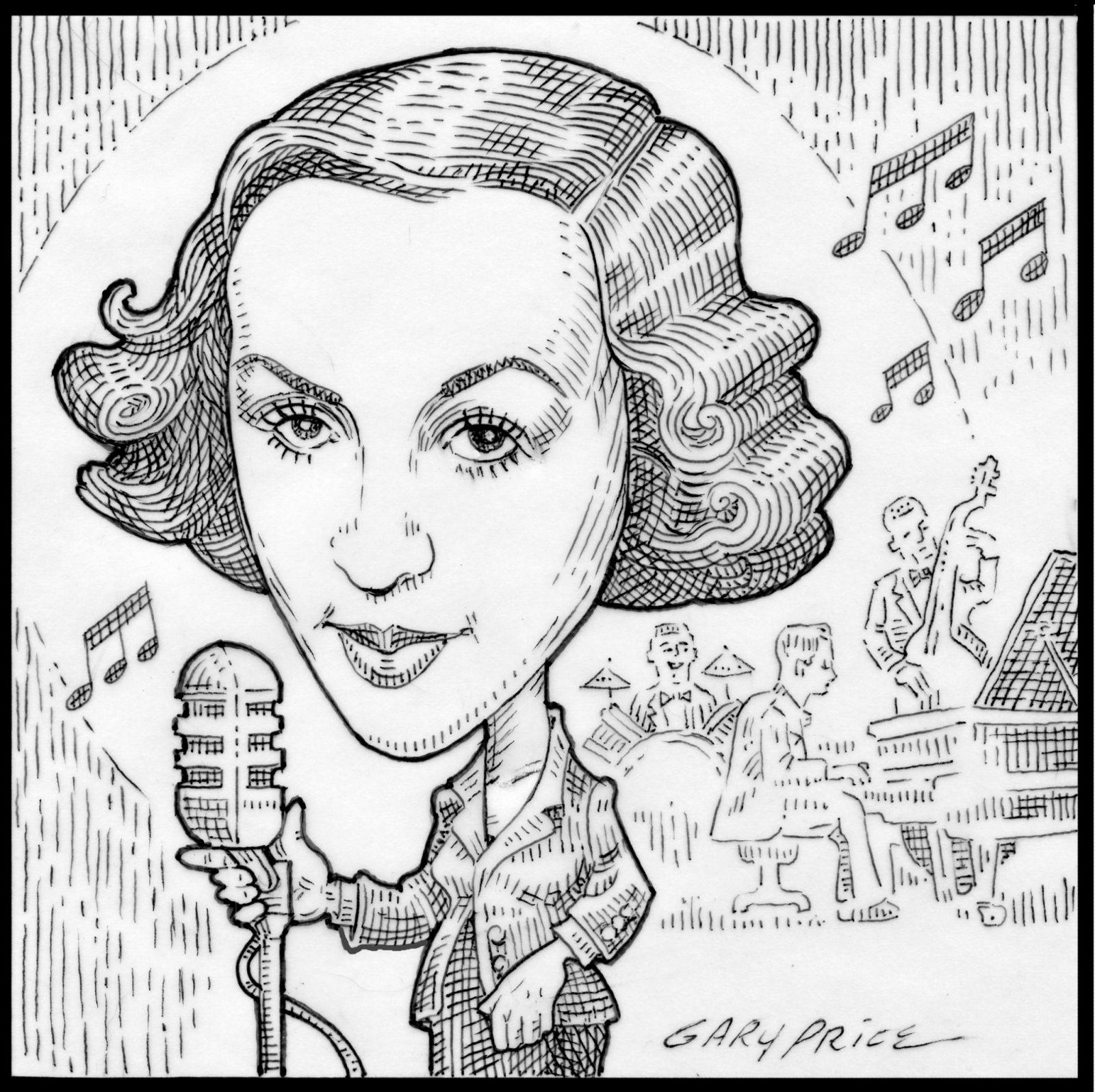 Lee Wiley was born October 9, 1908, in Fort Gibson, Oklahoma. While still in grade school, she aspired to be a singer. Into her teens, she would seek out recordings by Bessie Smith, Clara Smith, and Ethel Waters, often venturing into shops in black neighborhoods to hear them. She managed to find employment on a Tulsa radio station in the earliest days of the medium, performing on the air after school. Then, at age fifteen, she "just ran away" from home.
Wiley set on a career course through the Midwest to the East, veering through St. Louis and Chicago before finally landing in New York. Along the way, she suffered an accident while riding on horseback that left her temporarily blinded, an incident that was recounted in a 1963 teleplay about her life. Once in the Apple, she impressed bandleader Leo Reisman enough to land a spot singing with his orchestra on his radio program.
Lee Wiley's sultry contralto, tinged with the hint of a Southern accent, proved wildly popular with listeners. She recorded with Reisman, the Casa Loma Orchestra, and, most notably, Victor Young, but few of her early recordings were released at the time. Those initial test pressings have since been issued on CD, but the work for which she is known and remembered was a series of "songbook" albums, each concentrating on a particular composer. The first album set, from 1939, focused on the songs of George Gershwin and was released on the Liberty Music Shop label.
These "songbooks," originally issued as binders of 78s and later as 10-inch LPs, featured the top jazz musicians working in New York: Bunny Berigan, Bud Freeman, Max Kaminsky, Fats Waller, Billy Butterfield, Bobby Hackett, Eddie Condon, Stan Freeman, Cy Walter, and the pianist Jess Stacy, to whom Wiley was married for several years. Yet Lee Wiley herself said, "I don't sing gut‐bucket. I don't sing jazz. I just sing."
Wiley took her singing seriously and studied voice after she reached New York. But having achieved success, she walked away from it. As years passed, she would occasionally revisit the bandstand or recording studio, sounding as magnificent as ever. Her valedictory performance was at Carnegie Hall in 1972. Lee Wiley died of cancer on December 11, 1975. —Andy Senior
---
To learn more about Gary Price visit ArtistGaryPrice.com &  www.PutAPriceOnTheArts.com
---
Online Only
For Online Only Access without delivery of the print paper sign up below.
Subscription Options
---
Print Edition
 If you'd like the PRINT EDITION, (12 monthly issues) use the following PayPal link. After your payment is complete you will be allowed to create an online account. You will receive the next mailed copy, usually shipping around the 22nd of the month. See a PDF Sample Here.