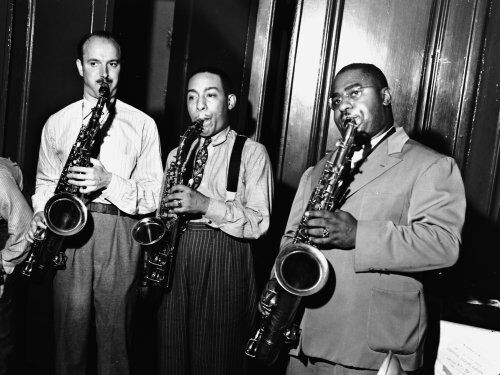 The tenor-saxophone took a little while to be accepted in jazz. Unlike the alto-sax and C-melody which were considered lead instruments, the tenor did not begin becoming significant until at least 1923 when Coleman Hawkins debuted with the Fletcher Henderson Orchestra. It had been used as a novelty instrument prior to 1920, most notably as part of the all-saxophone a capella group The Six Brown Brothers.
Isham Jones played some pretty decent tenor with his bands starting in 1920 but eventually gave it up in favor of composing and leading bands. Otherwise, Hawkins was largely alone as he developed his own large sound and harmonically advanced style, working with Mamie Smith's Jazz Hounds during 1921-23 and then with Henderson for over a decade.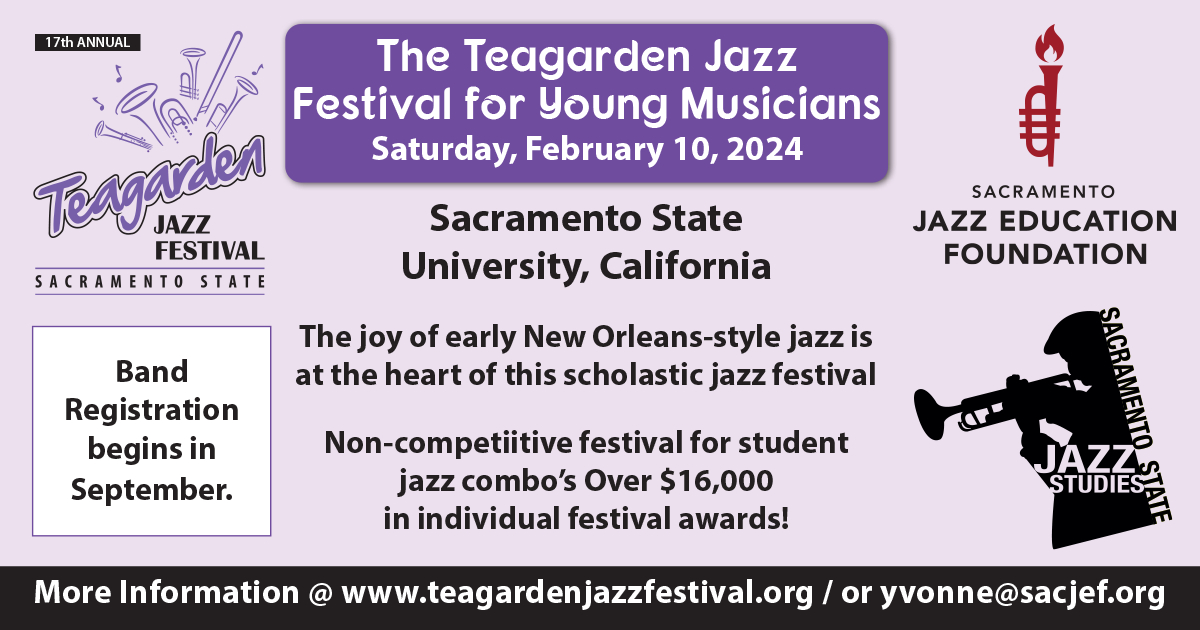 Particularly after he developed smoother phrasing (inspired by Louis Armstrong during his stint with Henderson), Hawkins was recognized as the first great jazz tenor-saxophonist. While the tenor rose in popularity, until Lester Young arrived in New York in late-1936 with Count Basie's band, virtually every tenor-saxophonist (including Ben Webster and Chu Berry) sounded like a close relative of Hawkins, except one.
Bud Freeman always had his own sound and style. While he was never the dominant influence that Hawkins was, he was an inspiration for both Lester Young (who admired his individuality even while developing his own much cooler tone) and Eddie Miller, who with Bob Crosby often sounded like Freeman but played in a simpler although no less swinging style. Even Hawkins expressed admiration for Freeman's skills and his decision not to copy anyone else.
He was born as Lawrence Freeman in Austin (a suburb of Chicago) on April 13, 1906. As a teenager, Freeman (who had picked up the lifelong nickname of "Bud") along with some of his friends from Austin High School became interested in jazz, particularly the recordings of the Original Dixieland Jazz Band and the New Orleans Rhythm Kings, and especially the live performances of King Oliver's Creole Jazz Band which featured Louis Armstrong and Johnny Dodds.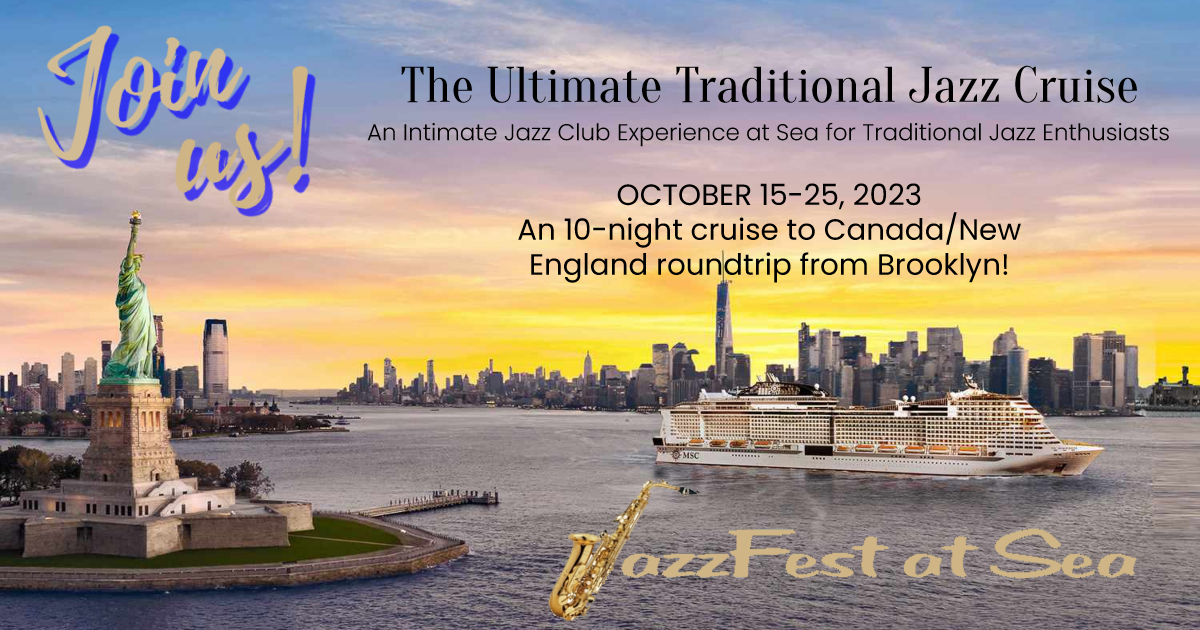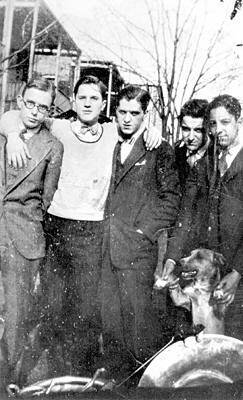 Inspired by seeing Oliver and Armstrong play, Freeman and his friends took up instruments with the hope of forming their own band. Many of the youngsters would have major careers including cornetist Jimmy McPartland, clarinetist Frank Teschemacher, drummer Dave Tough (from nearby Lewis Institute), and bassist Jim Lannigan.
Bud Freeman was actually the slowest to develop his musical skills. Starting on the C-melody sax (switching to tenor in 1925), he would often just emphasize one note in his solos, just swinging that note hard which led to the other young players making fun of him. But by the time they started playing jobs locally, Freeman was long on his way to developing his own style.
Other musicians who were part of this early band at times were banjoist-guitarist Eddie Condon, pianist Joe Sullivan, clarinetist Benny Goodman, and drummers Gene Krupa and George Wettling. Freeman would be performing with these artists in various combinations for decades to come. In the meantime, he worked with Husk O'Hare's Wolverines and became friends with Bix Beiderbecke and Frank Trumbauer.
On December 8 and 16, 1927, the 21 year old tenor-saxophonist made his recording debut, cutting four numbers with a pickup group called the McKenzie-Condon Chicagoans which included McPartland, Teschemacher, Sullivan, Condon, Lannigan and Krupa. Freeman's style was almost completely formed by then and he is quite recognizable on such numbers as "China Boy" and "Nobody's Sweetheart."
In 1928 he joined the other Chicagoans in their move to New York, having a stint with Ben Pollack's band alongside Goodman and McPartland and recording two titles. He did not stay long though, and on a lark he and his good friend Dave Tough spent a few months in Europe.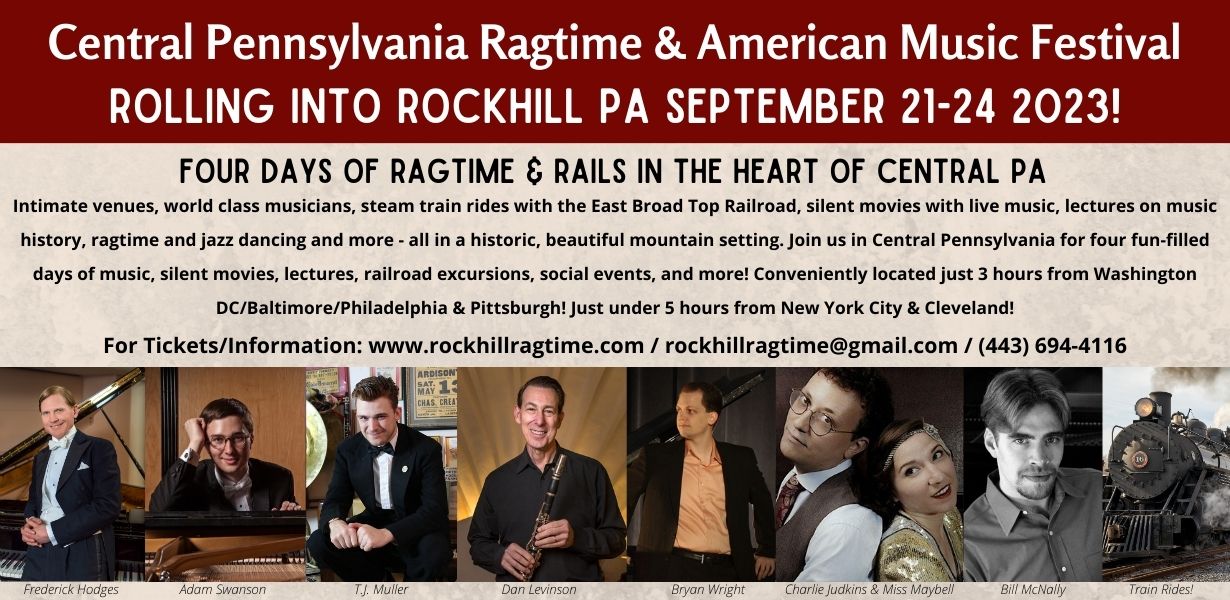 Back in Chicago, Freeman recorded with Wingy Manone and led his first record date which resulted in his original "Crazeology" and "Can't Help Lovin' That Man." Returning to New York he was a freelancer for several years, recording with Irving Mills (in a group that included clarinetist Pee Wee Russell and trombonist Jack Teagarden), the Louisiana Rhythm Kings, Benny Goodman, Red Nichols, the Cellar Boys, Hoagy Carmichael, Bix Beiderbecke, the Mound City Blue Blowers (sitting next to Coleman Hawkins and enjoying the playing of Fats Waller), the Dorsey Brothers Orchestra, Jack Teagarden, Chick Bullock and Joe Venuti.
By the time he recorded with Eddie Condon in 1933 where he introduced his original "The Eel," Bud Freeman's style was fully formed. Along with his distinctive tone, he had an angular style that was filled with very original phrases that somehow managed to fit both in his solos and ensembles. Freeman's style would not change over the next half-century but, rather than growing stale or tired, he remained very inventive within the music that he created and he never seemed to coast or play a dull solo. Why should he change or update his playing when no one else was playing in the style that he had developed?
While Bud Freeman was never fond of playing in big bands, he actually worked in swing era orchestras more than most of the Austin High Gang. In addition to small-group sessions with Adrian Rollini, Mezz Mezzrow and Wingy Manone in 1934, he had regular employment with the orchestras of Joe Haymes (1934-35), Ray Noble's American Orchestra (1935), Tommy Dorsey (1935-37), and Benny Goodman (1938).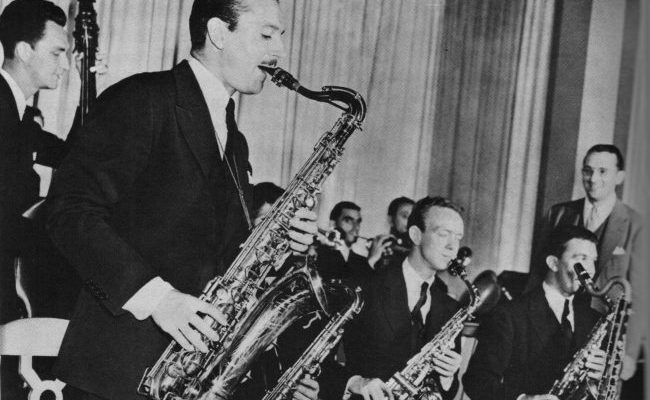 Freeman mostly enjoyed his experiences with Dorsey (taking a solo on the hit "Marie" and being well featured with the Clambake 7) where he was well respected as a soloist and even paid a verbal tribute by Edythe Wright on the recording of "At The Codfish Ball." However he disliked being in the Goodman big band where he felt that he was part of an assembly line and taken for granted. Once he left BG later in 1938, he vowed that he would never work in a big band again.
Bud Freeman was more at home in settings where he was a soloist. His session of Dec. 4, 1935, which found him leading a sextet that included trumpeter Bunny Berigan and Eddie Condon, was more to his liking, resulting in four hot performances including "Tillie's Downtown Now" and "The Buzzard." But arguably his greatest recordings were a set of trio performances made for the Commodore label in 1938.
Freeman, pianist Jess Stacy and drummer George Wettling made for a perfect team on 11 very exciting performances including definitive versions of "You Took Advantage Of Me," "I Got Rhythm," "At Sundown," and "My Honey's Lovin' Arms." There was magic in this trio and Wettling in particular never sounded better.
While he may have toiled most nights that year playing with Benny Goodman, 1938 was a breakthrough year for Freeman on records. In addition to the trio gems, he was one of the stars with Eddie Condon's Windy City Seven on two memorable Commodore sessions which included "Love Is Just Around The Corner" and "Meet Me Tonight In Dreamland." He led a combo date for the label, had a further session with Condon ("Sunday" and "California Here I Come"), recorded with Billie Holiday and Maxine Sullivan, and participated in a Martin Block radio show that found him in an all-star group with Louis Armstrong, Jack Teagarden, and Fats Waller.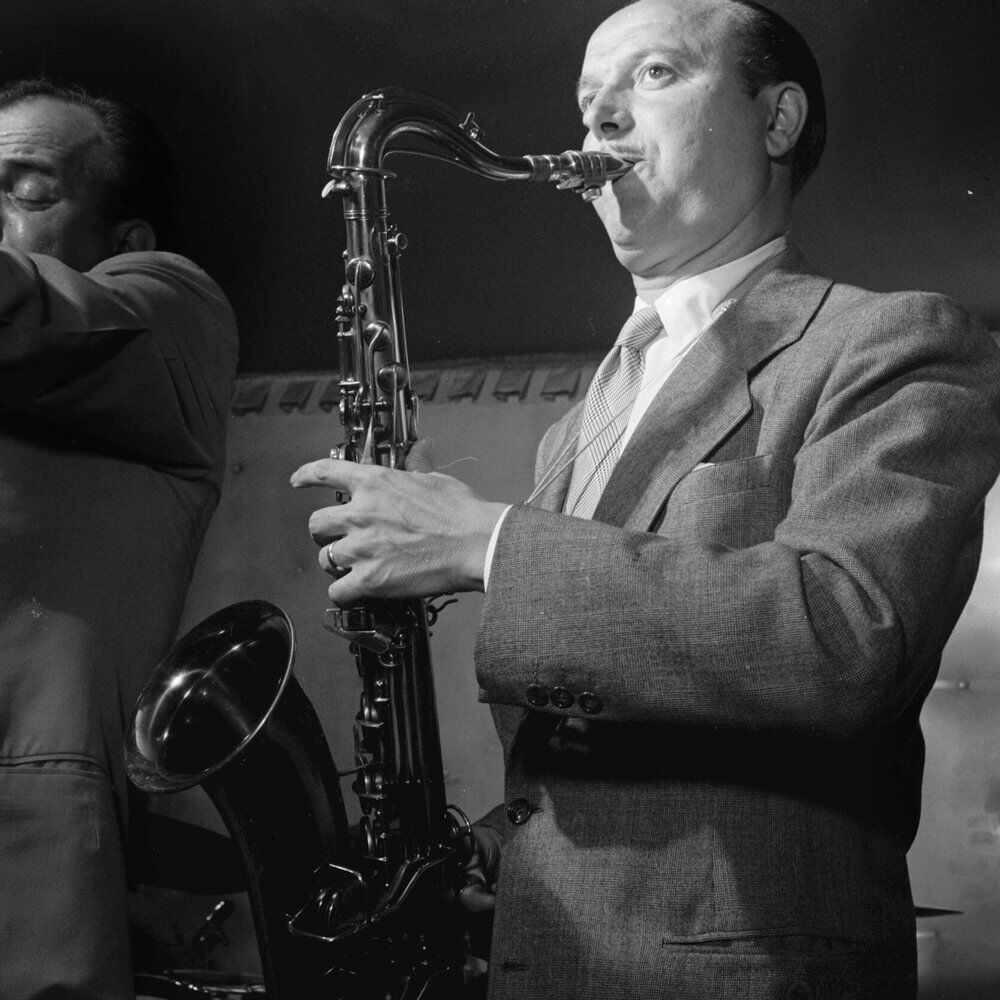 From then on it was mostly smooth sailing in Bud Freeman's career with a busy life full of performances, recordings, and good times. For a year during 1939-40 he led his Summa Cum Laude Orchestra which was actually a freewheeling four-horn octet that included trumpeter Max Kaminsky, valve trombonist Brad Gowans, Pee Wee Russell, and Eddie Condon. They made some hot recordings and Freeman also participated in many sessions led by Condon. However he was never part of Condon's famous Town Hall concerts because he spent much of World War II in the Army where he was fortunate enough to spend his time leading a band.
After his discharge in 1945, Bud Freeman resumed his career with his popularity and playing skills undiminished. While New Orleans or Chicago Dixieland of the 1930s and '40s usually featured a frontline of trumpet, trombone, and clarinet, Freeman on tenor was an exception. New Orleans jazz purists largely accepted him as a fourth horn for he added a lot of color to the ensembles. He contributed countermelodies like a clarinet, could harmonize like a trombone, and added rhythmic excitement that inspired the other players, choosing notes and phrases that added momentum to the ensembles while never making the results sound overcrowded.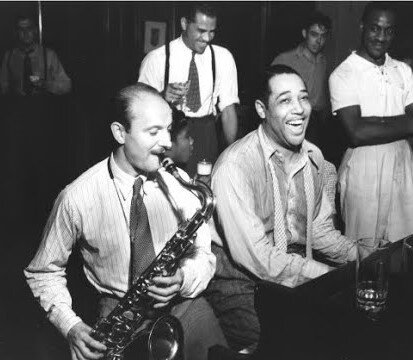 Alternating between being a leader and a well-featured sideman, Freeman kept busy. During 1945-55 he recorded not only as a leader and in reunions with Eddie Condon but with Muggsy Spanier, Bing Crosby, Wingy Manone, Will Bradley, George Wettling, Louis Armstrong (four songs with Satch's All-Stars in 1954), and even Sophie Tucker.
While tenor-saxophonist John Coltrane and drummer Elvin Jones would create lengthy tenor-drums duets as part of the Coltrane Quartet's marathon performances in the 1960s, few probably realize that the very first recorded full-length duet between tenor-sax and drums was made by Freeman and drummer Ray McKinley in 1945 on "The Atomic Era." Freeman would infrequently return to that format on a few rare occasions during the next 30 years.
While the often-interchangeable worlds of Dixieland, mainstream swing, and Chicago jazz would rise and fall in popularity, Bud Freeman as a living legend was never out of work for long. During 1955-60 he led his own record dates for Grand Award, Bethlehem, Stere-o-craft, Swingville and a few rare gems for Dot (those LPs are well worth searching for), and starred on sessions led by Condon, Wettling, Pee Wee Russell, Bob Crosby, Art Hodes, Jimmy McPartland, and George Wein's Newport All-Stars. Particularly notable is his 1957 Victor album Chicago/Austin High School Jazz In Hi-Fi which was a reunion with many of Freeman's favorite musicians.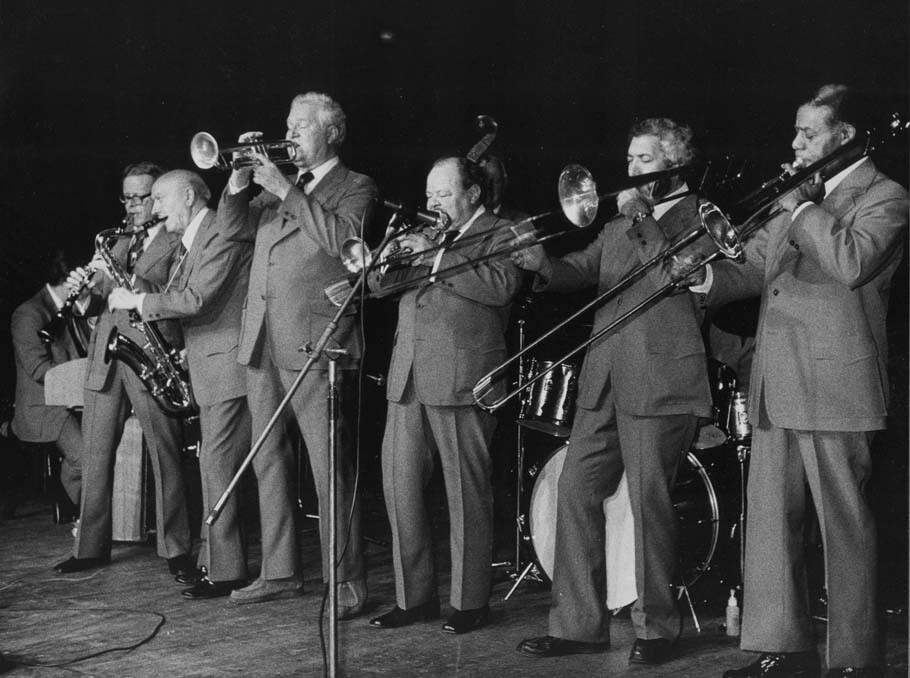 The 1960s may have been an increasingly difficult time for veteran American musicians of the pre-bop era but Bud Freeman sauntered on. Highlights included a 1961 television special Chicago And All That Jazz that included a reunion with the Chicagoans of the 1920s, a 1962 album with the guitar duo of George Barnes and Carl Kress, more work with the Newport All-Stars, visits to England where he worked with Alex Welsh's band, a 1967 all-star tour of Europe with the musical Jazz From A Swinging Era, and finally the formation of The World's Greatest Jazz Band.
The latter group, which teamed Freeman during 1969-74 with trumpeters Yank Lawson and Billy Butterfield, clarinetist Bob Wilber, trombonists Vic Dickenson and Lou McGarity, pianist Ralph Sutton, bassist Bob Haggart, and drummer Gus Johnson, came close to living up to its name.
A long-time Anglophile who loved England so much that he often spoke with a phony British accent and pretended to be English, Freeman spent much of the second half of the 1970s living in London. While his lifestyle was more relaxed overseas, he remained quite active, performing all over the Continent and in Australia, appearing on several records a year. His quartet album, 1980's The Dolphin Has A Message, finds him still in prime form at the age of 74.
In the 1980s, Bud Freeman finally slowed down. He had written two memoirs, You Don't Look Like A Musician (1974) and If You Know Of A Better Life, Please Tell Me (1976). He completed an all-too-brief but quite interesting autobiography in 1989 with Robert Wolf, Crazeology. After returning to Chicago in 1980, Freeman made an album apiece in 1982 and 1983 and was filmed with pianist Art Hodes in 1985, ending his recording career with two songs on a 1986 album by accordionist Mat Mathews.
He worked now and then throughout the 1980s until declining health forced him to retire. The great tenor passed away on March 15, 1991, at the age of 84. Even after all of these years, when a tenor-saxophonist performs in a Chicago-style hot jazz combo, Bud Freeman is still the role model.