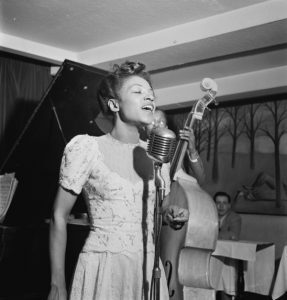 A street in the Bronx at Ritter Place and Prospect Avenue has been named in honor of the late singer Maxine Sullivan. She lived at 818 Ritter Place for over 40 years. During the 1940s, Sullivan and her husband John Kirby were featured on the radio program Flow Gently Sweet Rhythm, the first black jazz stars to have their own weekly radio series. She recorded with the bands of Teddy Wilson, Benny Carter, and Jimmy Lunceford.
As a solo artist, she performed at several New York City jazz clubs and toured Europe. In 1949, she appeared in a television series, Uptown Jubilee, and in 1953 starred in the play Take a Giant Step.
Sullivan was nominated for the 1979 Tony Award for Best Featured Actress in a Musical for her role in My Old Friends and was featured in the film biography Maxine Sullivan: Love to Be in Love. In semi-retirement in the '50s and '60s, she was active in the local community and in the 1970s, Sullivan founded a non-profit community center, the House That Jazz Built. She died on April 7, 1987, in the Bronx at the age of 75.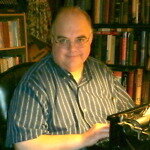 Andy Senior is the Publisher of The Syncopated Times and on occasion he still gets out a Radiola! podcast for our listening pleasure.