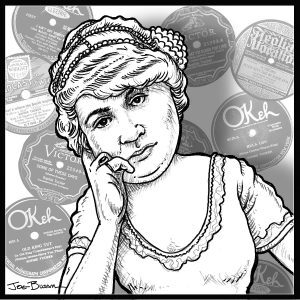 Sophie Tucker was born Sofya Kalish on January 13, 1886, in what is now Vinnytsia Oblast, Ukraine. She arrived with her family in Boston in September, 1887. When Sophie was eight years old, the family moved to Hartford, Connecticut, where they opened a restaurant.
Young Sophie began singing at her parents' restaurant for tips. She remembered, "At the end of the last chorus, between me and the onions there wasn't a dry eye in the place."
When still a teenager, Sophie married Louis Tuck, a beer cart driver, from whom she would derive her professional surname. After a few years and the birth of a son, the couple separated and Tucker left the baby with her family to move to New York. Unable at first to find theatrical work, Tucker found jobs in cafés and beer gardens, singing for food and tips from the customers. She sent most of what she made back home to Connecticut to support her son and family.
By 1907 Sophie was on the stage, and by 1909 had landed a spot with the Ziegfeld Follies. In 1911, she recorded for Edison her first version of what was to become her signature piece, "Some of These Days," written by Shelton Brooks. Years before "jazz" became a thing, there were detectable elements of it in her early performance.
From 1921, Sophie worked with pianist Ted Shapiro who was her accompanist, musical director, and who participated in her stage act. Her interest in jazz increased as she became acquainted with stars such as Mamie Smith and Ethel Waters. Tucker learned from these talented women and became one of the first performers to introduce jazz to white vaudeville audiences.
Sophie never lost the popularity she had attained by the 1920s. A huge hit—and one reflecting her Jewish heritage—was Jack Yellen's "My Yiddishe Momme." Her version of "Some of These Days" recorded with Ted Lewis sold in vast numbers. By the 1930s she was already known as "The Last of the Red Hot Mamas"—and happily sailed through into the age of television as such.
Sophie Tucker kept performing until near the end of her life. Mere weeks after her last show, Tucker died on February 9, 1966, aged 80, in New York City. -A.S.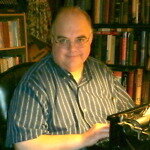 Andy Senior is the Publisher of The Syncopated Times and on occasion he still gets out a Radiola! podcast for our listening pleasure.