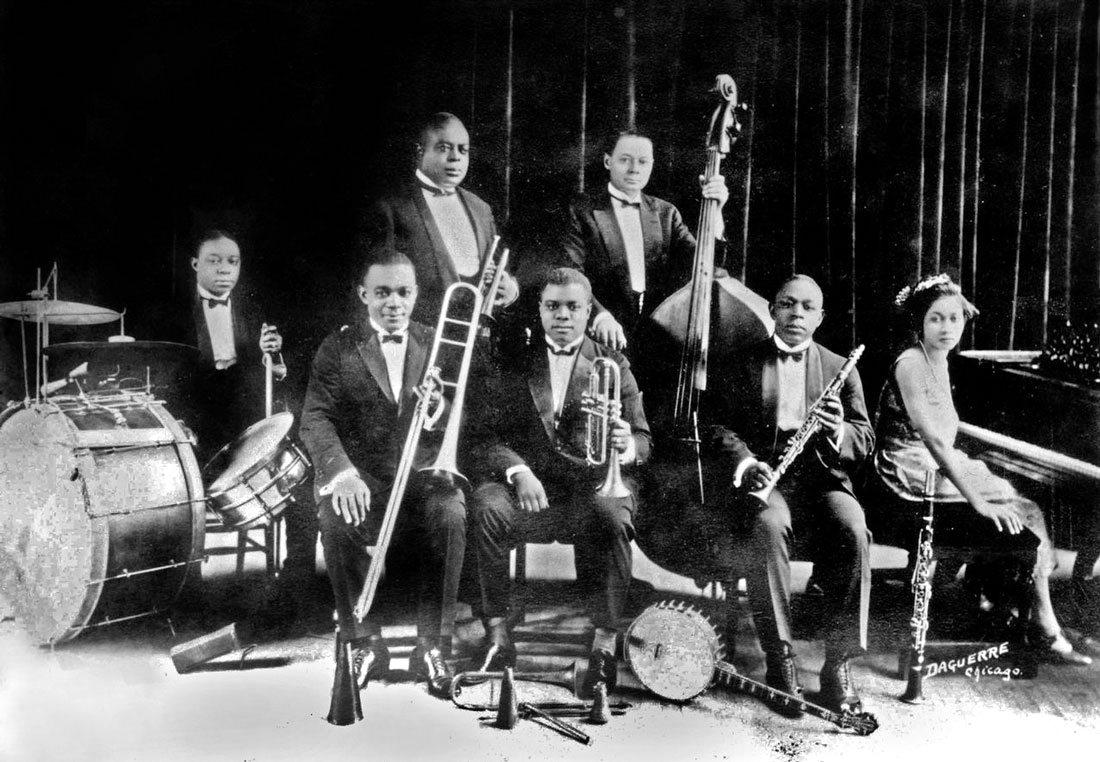 The Legacy of Johnny and Baby Dodds: Profiles in Jazz
The Dodds Brothers, clarinetist Johnny and drummer Baby, were very important jazz pioneers who made a major impact on jazz of the 1920s. While their individual accomplishments were impressive, their lives and careers frequently overlapped.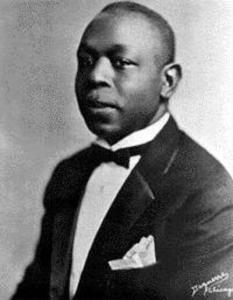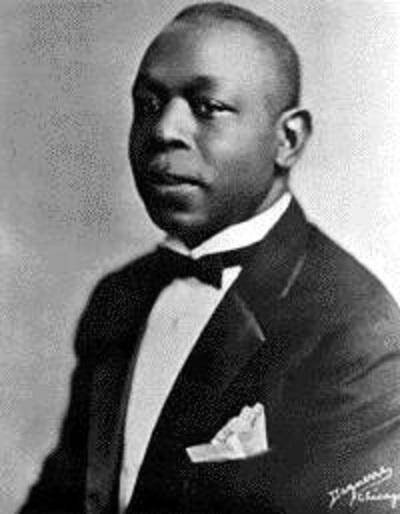 Johnny Dodds was born April 12, 1892 in Waveland, Mississippi. He grew up in New Orleans where he was surrounded by music. His father and uncle were violinists and a sister played harmonica. Dodds started on the clarinet when he was 13 in 1905. He was completely self-taught other than having a few lessons with Lorenzo Tio, Jr., never learning to read music and playing strictly by ear. Despite that possible handicap, in 1912 he joined the Crescent City's top jazz group, Kid Ory's band. Dodds became greatly in-demand in New Orleans and freelanced for the next five years. He developed a very distinctive and appealing tone both in his lower and upper registers. His piercing sound and strong vibrato could easily cut through any ensemble and he never had any trouble being heard.
Warren Dodds, who was born in New Orleans on December 24, 1898, was the youngest of six children which resulted in his lifelong nickname of "Baby." He began playing drums in 1912, building his first drum set. As a teenager he played regularly in street parades and for funerals. Among the brass bands that he worked with in New Orleans were groups led by Bunk Johnson, Willie Hightower, Oscar Celestin, and Frankie Dusen (The Eagle Band).
The Dodds Brothers first played regularly together in 1918 when Baby joined Fate Marable's jazz band on the S.S. Capitol; Johnny had become a member the year before. They worked on and off with Marable through 1921 next to the young cornetist Louis Armstrong. It was an excellent training ground not only for learning the latest pop and jazz songs but for the musicians to build up their technique and endurance. Unfortunately no recordings exist of that legendary version of Marable's group.
In 1921 cornetist King Oliver, who had played next to Johnny Dodds with Kid Ory's group, sent to New Orleans for both Johnny and Baby to join his new Creole Jazz Band which was then based in San Francisco. The following year the group relocated to Chicago where they were based at the Lincoln Gardens, soon adding Louis Armstrong on second cornet. Oliver, Armstrong, trombonist Honore Dutrey, pianist Lil Hardin (who soon married Armstrong), and the Dodds Brothers all made their recording debuts at the band's first documented session on April 5, 1923. The Creole Jazz Band, the most acclaimed jazz group of the period, emphasized ensembles with occasional brief solos, performing classic New Orleans jazz that was probably similar to the music that Johnny Dodds had played earlier with Kid Ory. He took a famous (and much copied) clarinet solo on the band's two recordings of "Dippermouth Blues," created countermelodies that fit in very well with the cornetists, and displayed his superior ensemble playing. Baby Dodds, due to the primitive recording equipment, was restricted to being essentially a percussionist with wood blocks, cymbals, and snare drum but he made his presence felt.
A money dispute in early 1924 resulted in both of the brothers leaving Oliver and working briefly with groups led by Honore Dutrey and Freddie Keppard. Johnny Dodds soon succeeded Alcide Nunez as the bandleader at Kelly's Stables in Chicago, his regular job for the next six years; Baby became his drummer.
While Baby Dodds was off records after leaving Oliver until 1927, Johnny Dodds soon began his busiest period. He only made two sessions in 1924 (backing the vocal duo Ford & Ford and blues singer Edmonia Henderson) and two in 1925, but one of the latter dates was the debut session of Louis Armstrong's Hot Five. The Hot Five was strictly a recording group (only appearing in public once for a fundraiser) but their records changed jazz from being an ensemble-oriented music to one dominated by brilliant soloists. It made little sense for the mighty Armstrong to be confined to ensembles and the same was true for Dodds. The clarinetist, whose nervousness resulted in him not having a brief speaking part on "Gut Bucket Blues" (Ory spoke instead), was a potent force throughout the Hot Five recordings which in 1926 included such numbers as "Muskrat Ramble," "Jazz Lips," and "Come Back Sweet Papa." The latter had one of Dodds' very few appearances on alto sax, an instrument that Baby Dodds successfully discouraged him from playing in the future.
1926 also found Johnny Dodds recording with Freddie Keppard (including the cornetist's finest recording "Stock Yards Strut"), Lovie Austin's Blues Serenaders, Jimmy Blythe's Ragamuffins, Jimmy Bertrand's Washboard Wizards, Junie Cobb's Hometown Band, and singers Edmonia Henderson, Viola Bartlette, and Butterbeans & Susie. He guested with King Oliver on "Someday Sweetheart," was on several numbers with the country-flavored Dixieland Jug Blowers, and played on a session with Lil's Hot Shots (the Hot Five under a different name for a rival label). Dodds was in particularly inspired form on four songs apiece by the New Orleans Wanderers and the New Orleans Bootblacks which both had the identical personnel as the Hot Five except with George Mitchell on cornet and Joe Clark added on alto. Dodds is quite passionate on "Perdido Street Blues" and sounds jubilant on "Papa Dip."
If 1926 was Johnny Dodds' breakthrough on records, 1927 served the same purpose for Baby Dodds. He appeared with his brothers' Black Bottom Stompers on Apr. 22 (which included Armstrong) and then was on the classic recordings by Louis Armstrong's Hot Seven, all of which took place during May 7-14. The Hot Seven added Dodds' drums and Pete Briggs' tuba to the Hot Five lineup with John Thomas substituting for Kid Ory. Emphasizing cymbal crashes and making every sound count, Baby Dodds (who was still restricted from using a full drum set) added a great deal of excitement to the music. He also displayed his knack for playing something different behind each soloist, a quality that he would continue throughout his career.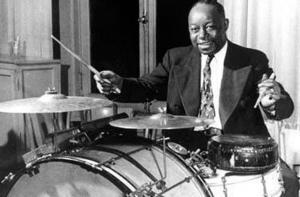 Even with Armstrong's superb playing with the Hot Seven, Johnny Dodds was far from overshadowed. In fact his tone and steady stream of ideas on such numbers as "Willie The Weeper," "Wild Man Blues" (reportedly his favorite song), "Potato Head Blues," "Weary Blues," and "Melancholy" rank with the finest of his career. Sometimes stereotyped by later critics as primarily a blues player, Dodds shows on these five numbers (none of which are actually blues despite their titles) that he was also expert at playing over more sophisticated chord changes.
Baby Dodds was finally able to use a full drum set when recording two sessions with Jelly Roll Morton the following month. Three wonderful performances ("Mr. Jelly Lord" and two versions of "Wolverine Blues") feature a trio comprised of Morton's piano and the Dodds Brothers. "Wolverine Blues" in particular is a perfect showcase for Baby's constantly changing drum patterns and his use of dynamics.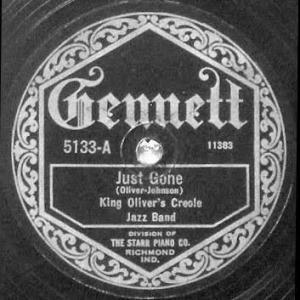 Johnny Dodds, in addition to his sessions with Morton (which included "Beale Street Blues" and "The Pearls"), Jasper Taylor, Jimmy Bertrand, and Jimmy Blythe, often teamed up with the erratic but colorful trumpeter Natty Dominique, who added fire and unpredictability to some of the performances. Whether Dodds was listed as the leader or playing with a similar band as the State Street Ramblers, the Dixieland Thumpers, or the Chicago Footwarmers, he never seemed to play an uninspired note. On the exhilarating "Come On And Stomp Stomp Stomp" he flies effortlessly over the crowded ensembles in a performance that would have pleased his contemporary Sidney Bechet, and his playing on the Okeh version of "Oriental Man" was quite memorable. And as if that were not enough for the year, Dodds was also on the final Louis Armstrong Hot Five recordings, faring quite well on such numbers as "The Last Time," "Struttin' With Some Barbecue," and "Hotter Than That."
While they remained quite active during 1928-29, Johnny and Baby Dodds appeared less often on records. The clarinetist had dates with Jimmy Blythe's Washboard Wizards, Jasper Taylor's Original Washboard Band, the Paramount Pickers, Sippie Wallace (including "I'm A Mighty Tight Woman"), Elzadie Robinson, the Chicago Footwarmers (including a classic rendition of "Brush Stomp"), and several sessions released under his own name. Most intriguing and fun is a collaboration with blues guitarist-singer Blind Blake highlighted by the very spirited "Hot Potatoes." Baby Dodds was on some of the dates with his brother, occasionally switching to washboard when it fit the music. But it all came to a halt for both of the brothers after the July 24, 1929 session with the Beale Street Washboard Band. Johnny Dodds would not be reappear on records for another nine years and Baby would be absent until 1940.
Despite going unrecorded, Johnny Dodds worked regularly in Chicago during the 1930s. He had invested his money in apartment houses and was able to survive despite being in obscurity. If he had moved to New York as did Jelly Roll Morton and King Oliver in the late 1920s, he might have recorded more, but then again his lack of desire to learn to read music would have kept him out of the emerging big bands. In addition, Dodds' sound was considered out of fashion, particularly compared to Benny Goodman who was more influenced by the cooler tone and relaxed phrasing of Dodds' contemporary Jimmie Noone. It was not until the Dixieland revival of the 1940s that other clarinetists sought to duplicate Dodds' sound although none reached the heights of the original.
How would Dodds have sounded if he had been a major part of the Swing era? In 1938 he made his only visit to New York, recording six titles with a modern sextet that included the young trumpeter Charlie Shavers, bassist John Kirby, and his old friend Lil Armstrong. On the remakes of "Wild Man Blues" and "Melancholy," Dodds fits smoothly into the cooler setting and makes one wish that he would have survived long enough to be part of the New Orleans revival movement.
But after returning to Chicago, he had a heart attack in May 1939. A year later, Dodds appeared on his final record date, a pair of numbers that are greatly hurt by Natty Dominique's subpar playing. Two months later, on August 8, 1940, Johnny Dodds suffered a second and fatal heart attack. He was just 48.
Baby Dodds, who had made his return to records on the final Johnny Dodds session, was shocked but continued on. He had been the house drummer at the Three Deuces during 1936-39. A month after Johnny's death, Baby was part of a Sidney Bechet session that included Herb Jeffries singing "Blues For You, Johnny" in memory of his brother. The drummer worked for a few months with Jimmie Noone, was briefly with Muggsy Spanier, and in 1944 began a year of extensive recording and playing with Bunk Johnson.
The 1944-47 period was a busy time for Baby Dodds. In addition to Bunk Johnson, he appeared on sessions with George Lewis, Jim Robinson, Richard M. Jones, Kid Shots Madison, Lil Armstrong, the original Creole Stompers, Art Hodes, Chippie Hill, Lee Collins, the Original Zenith Brass Band, the Eclipse Alley Five, Mutt Carey, and Tony Parenti's Ragtimers. Dodds was regularly featured on Rudi Blesh's This Is Jazz radio broadcasts of 1947 (which have been released in full by the Jazzology label) which matched him with such all-stars as Wild Bill Davison, Albert Nicholas, and James P. Johnson. And, in addition to leading a few combo dates, during 1945-46 Dodds became the first musician to record unaccompanied drum solos, sometimes verbally explaining what he was going to play. Those valuable documents (recorded for Circle and Folkways) show today's listeners just how advanced and colorful Dodds' drumming style really was.
Baby Dodds worked with Art Hodes and Miff Mole and performed with Mezz Mezzrow's group in France for eight weeks in 1948 including at the Nice Jazz Festival, but that was basically his last hurrah. He suffered a stroke in the spring of 1949, a second one the following year and a third in 1952. Dodds made a few final recordings during 1953-54 with Art Hodes and Natty Dominique and played on an occasional basis until 1957. Shortly before his death, with the help of Larry Gara who recorded his storytelling, The Baby Dodds Story was published.
Baby Dodds passed away on February 14, 1959 in Chicago at the age of 60. While he had been preceded on records by Tony Sbarbaro of the Original Dixieland Jazz Band, Ben Pollack, and a few others, it is not an exaggeration to say that he was the first of the great jazz drummers, inspiring Gene Krupa, Dave Tough, Max Roach, and the many who followed.
---
Online Only
For Online Only Access without delivery of the print paper sign up below.
Subscription Options
---
Print Edition
 If you'd like the PRINT EDITION, (12 monthly issues) use the following PayPal link. After your payment is complete you will be allowed to create an online account. You will receive the next mailed copy, usually shipping around the 22nd of the month. See a PDF Sample Here.