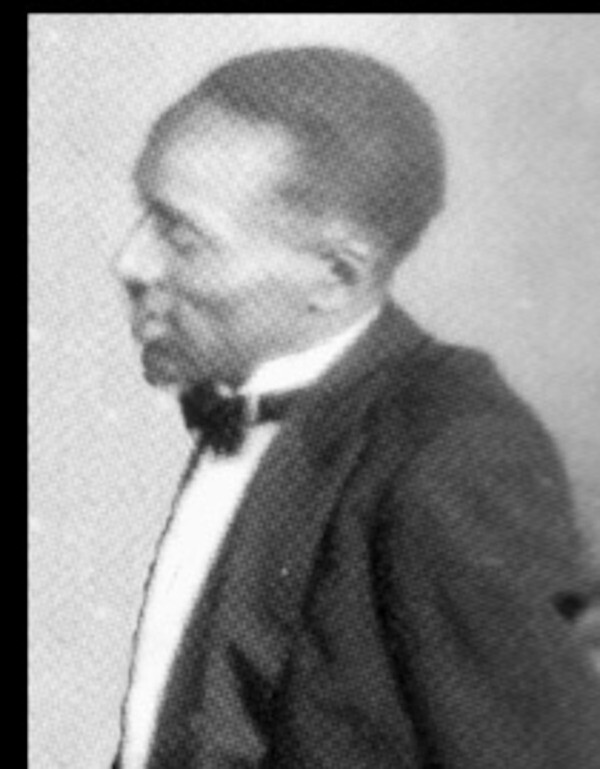 George Mitchell
, (March 8, 1899– May 22, 1972) the gifted hard-driving cornet player on
Jelly Roll Morton's Red Hot Peppers
 recording sessions, deserves wider recognition and appreciation. As his nickname – Little Mitch – suggests, he was not a tall man, but he was among the giants of jazz.
He was born on March 8, 1899 in Louisville, Kentucky. At the age of 12, he took up the cornet and joined a local brass band. Mitchell moved to Chicago and from 1919 on was playing on the South Side with New Orleans jazzmen who had migrated north. He worked with pianist Tony Jackson and drummer Tubby Hall, did a stint on the road and returned to join the Carroll Dickerson Orchestra (1923-24). Later, Mitchell was to replace the legendary New Orleans trumpeter Freddie Keppard in Doc Cook's Orchestra.
When pianist Lil Hardin organized the New Orleans Wanderers to record for Columbia in 1926, the band was essentially the Louis Armstrong Hot Five except Lil chose Mitchell to replace Louis who had an exclusive contract with Okeh. In this session Mitchell's fine horn was captured on "Perdido Street Blues", "Papa Dip", "Too Tight" and "Gate Mouth". Next day the band returned under the name New Orleans Bootblacks and recorded "Mad Dog", "Flat Foot", "I Can't Say" and "Mixed Salad".
Many jazz fans initially mistook the cornet player on these discs for Armstrong. The recordings are extraordinary and it has been suggested that Johnny Dodds (clarinet), Kid Ory (trombone) and Johnny St Cyr (banjo) were more at home with Mitchell's straight ahead lead than they were with Armstrong's individualistic, overwhelming approach .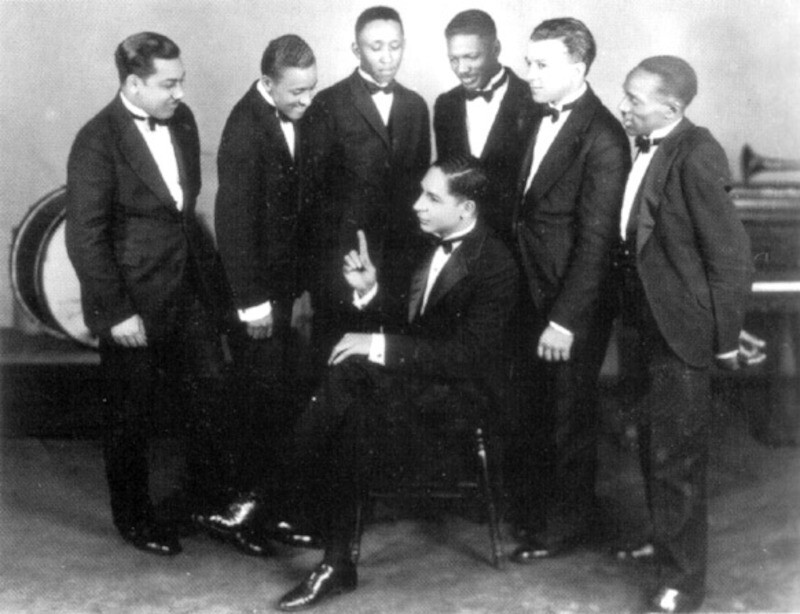 Just two months later, Mitchell was back in the studios with Jelly Roll Morton's Red Hot Peppers, producing some of the finest examples of classic jazz on record: "Black Bottom Stomp", "The Chant", "Deadman Blues", "Sidewalk Blues", "Steamboat Stomp", "Smoke-House Blues", "Grandpa's Spells", "The Pearls", "Doctor Jazz", "Original Jelly-Roll Blues" and "Cannon Ball Blues".
Throughout we hear Little Mitch's horn delivering an unswerving lead, impeccably tasteful solos and exciting imaginative breaks – the quintessential New Orleans cornet style. On "Black Bottom Stomp" for example, Mitchell states the melody for a couple of choruses and then steps forward to take two wondrous syncopated lyric breaks. Later in the trio strain, he contributes a hot solo against "black bottom" riffs from the rest of the band, before leading final ensemble choruses of ever growing intensity. If he had recorded nothing else, Mitchell should belong in the jazz history books for this tune alone!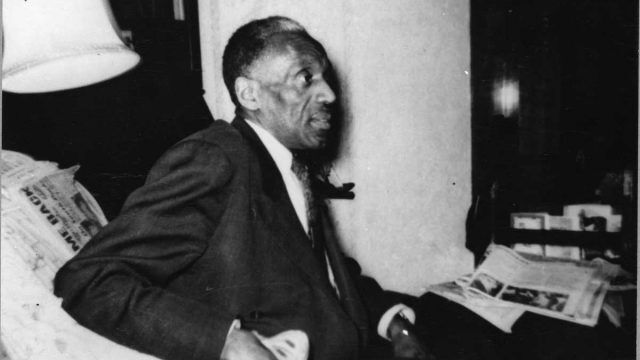 More recordings followed with Johnny Dodd's Black Bottom Stompers (1927) and with the Earl Hines Orchestra (1928); he also recorded with Luis Russell's Hot Six, Jimmie Noone and Richard M. Jones. George Mitchell left full time music during the depression and worked a day gig as a bank messenger. His last known gig was in 1934 with Freddie Williams Gold Coast Orchestra. In May of 1972 he died in the Windy City, where he had recorded such a rich and enviable legacy. —by Mike Slack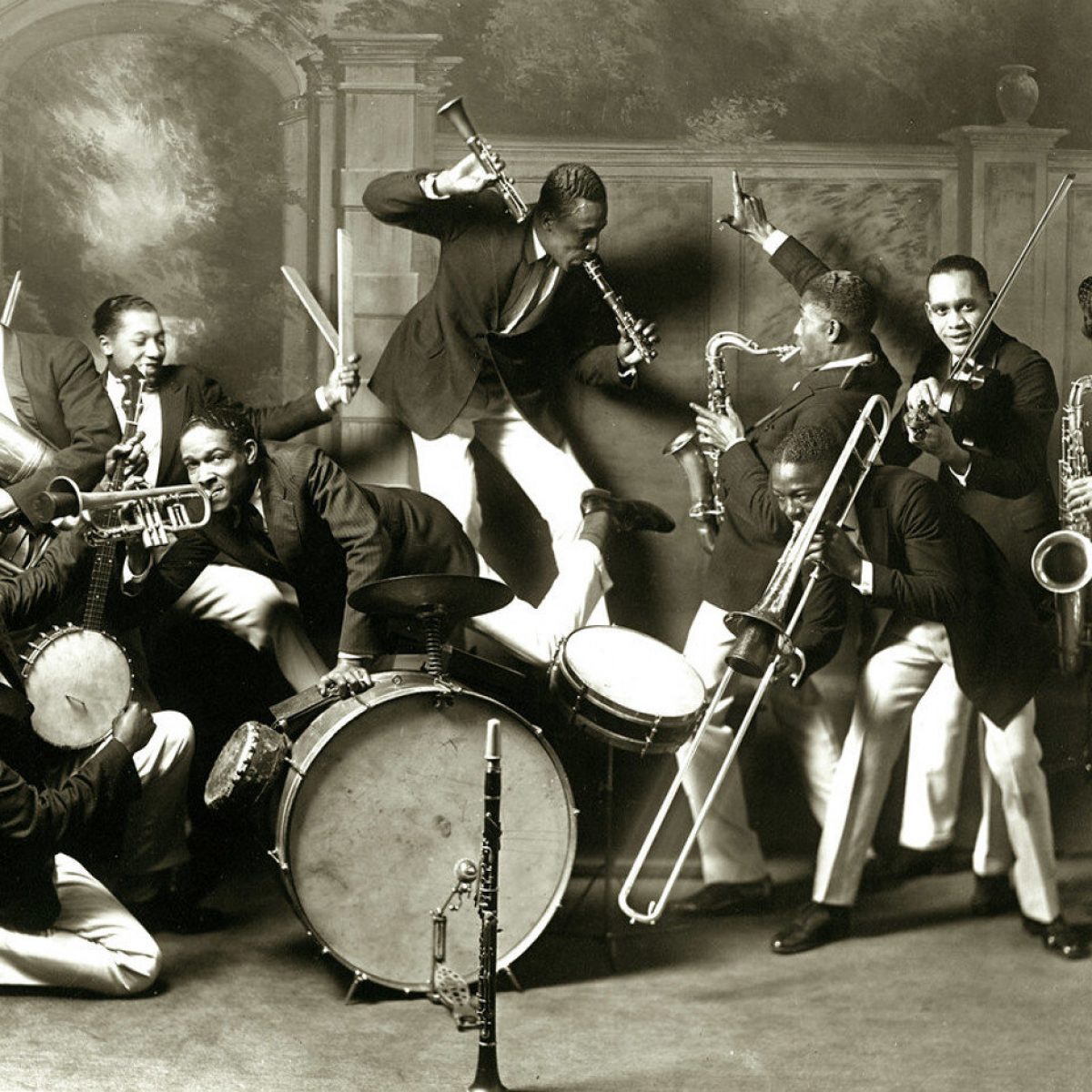 Redhotjazz.com was a pioneering website during the "Information wants to be Free" era of the 1990s. In that spirit we are recovering the lost data from the now defunct site and sharing it with you.
Most of the music in the archive is in the form of MP3s hosted on Archive.org or the French servers of Jazz-on-line.com where this music is all in the public domain.
Files unavailable from those sources we host ourselves. They were made from original 78 RPM records in the hands of private collectors in the 1990s who contributed to the original redhotjazz.com. They were hosted as .ra files originally and we have converted them into the more modern MP3 format. They are of inferior quality to what is available commercially and are intended for reference purposes only. In some cases a Real Audio (.ra) file from Archive.org will download. Don't be scared! Those files will play in many music programs, but not Windows Media Player.