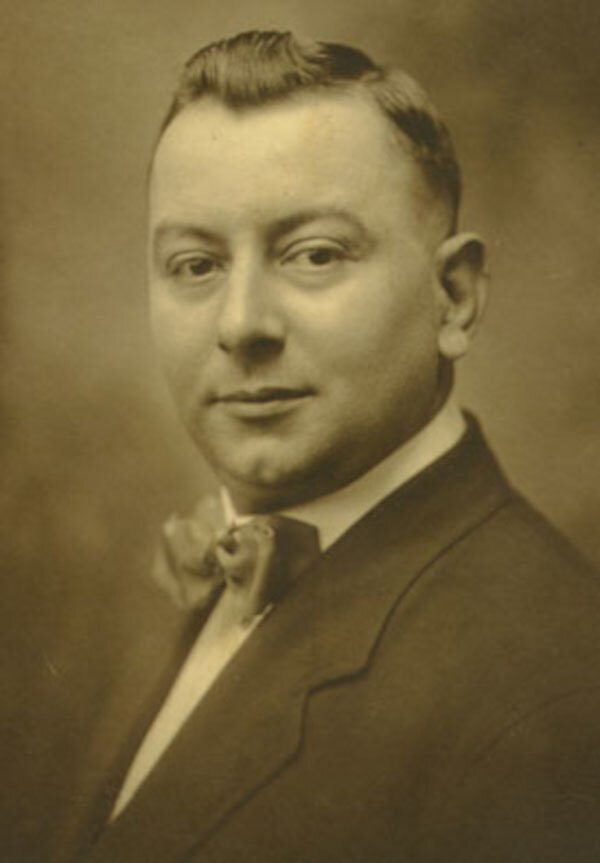 Alcide Nuņez
(March 17, 1884 – September 2, 1934) was an early White New Orleans jazz clarinetist. He played with
Papa Jack Laine's
 Reliance Brass Band, Frank Christian's Ragtime Band, and 
Tom Brown's Band From Dixieland
. He was an original member of the 
Stein's Dixieland Jass Band
 and the 
Original Dixieland Jass Band
.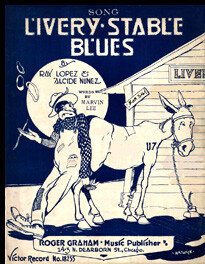 He was fired from the Original Dixieland Jass Band on Halloween of 1916. He then played for a while in vaudeville bands and with Bert Kelley. Meanwhile in 1917 the Original Dixieland Jass Band had a huge hit with "Livery Stable Blues".
Nuņez tried to buy arrangements for the song and discovered that it had never been registered for a copyright. As perhaps an act of revenge, Nuņez copyrighted the song along with cornet player Ray Lopez, and published the song and credited themselves with being members of the Original Dixieland Jass Band.
Nick La Rocca and the band sued for $10,000 and quickly copyrighted the song as "Barnyard Blues". The case became big news in the papers and both La Rocca and Nuņez generated colorful testimony. La Rocca when asked to identify himself in court he said he was the "Columbus of Jazz, the Sir Isaac Newton of the latest dance craze". Nuņez testified that "Judge, Blues is Blues!".
The press had a field day with the ten day trial. At the end of the hearings the judge ruled that neither party was entitled to the copyright. It is interesting to note that the flipside to the record was also challenged in court. "Dixie Jass Band One Step" was accused of being a plagiarized version of "That Teasin' Rag" by Joe Jordan, but the charges didn't hold up in court and it was dismissed.
Yellow Nuņez returned to New Orleans in 1918 to join another "Jass" band, the Louisiana Five led by drummer Anton Lada. The band moved to New York and played and recorded up until 1920. Nuņez continued to play Jazz up until 1927, when he returned to New Orleans and became a police officer and played in the New Orleans Police Band. Pee Wee Russell claimed that Nuņez was his biggest influence on the clarinet.

The Story Of The Original Dixieland Jazz Band, by H.O. Brunn, Louisiana State University Press, 1960