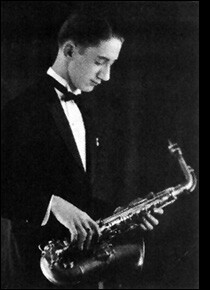 Clarinetist Pee Wee Russell (March 27, 1906 – February 15, 1969) is one of those unique players that comes along only once in a lifetime. Known as much for his unique style consisting of squeaks and overtones as for the mournful expression on his face, Pee Wee was born in St. Louis and began playing clarinet in Muskogee Oklahoma which is famous for giving the jazz world pianist Jay McShann.
Pee Wee's career in jazz began in the early 1920's in Chicago with Bix Beiderbecke and Frank Trumbauer, cutting his first sides with Red Nichols and his Five Pennies in 1929. The band also featured Glenn Miller and Jack Teagarden on trombones, Bud Freeman on tenor sax and Eddie Condon on guitar.
By the early 1930's, Pee Wee moved to New York where he found a steady home in the bands of Eddie Condon and jamming with a roster of hot jazz players including Bobby Hackett, Red Allen, Edmond Hall, Hot Lips Page, Jack Bland, Buster Bailey and Vic Dickenson.
Pee Wee played in the all-star band put together by Eddie Condon for Fats Waller's Carnegie Hall debut in 1942, which also included Bud Freeman and Gene Krupa. Throughout most of the 1940's Pee Wee could be found playing at Nick's, the popular Greenwich Village restaurant/club that was a mainstay for hot musicians as the swing era evolved into bop. During this period Pee Wee was recording sides for Milt Gabler's Commodore label under his own name and as a sideman.
In 1951 after years of heavy drinking and not taking care of himself, Russell fell ill and so near death that a benefit concert was held in his honor. After weeks in the hospital, including several blood transfusions and three square meals a day, Pee Wee returned to New York and played a well received set at the Newport Jazz Festival with Thelonious Monk thus proving his talent for all music whether traditional or bop.
Pee Wee was a consummate small group player. Although he was offered jobs with many of the top-name big bands of the day, Pee Wee preferred the small group swing that he had been playing all his life, and with the exception of a short stint with Bobby Hackett's Big Band played exclusively in small groups. Russell was a mainstay in traditional jazz bands along the east coast until his death in 1969.—by Ted Gottsegen

Pee Wee Russell and his Rhythmakers

| | | |
| --- | --- | --- |
| Title | Director | Year |
| Red Nichols and his Five Pennies | | 1929 |
Pee Wee Russell; The Life Of A Jazzman, by Robert Hilbert, Oxford University Press, 1993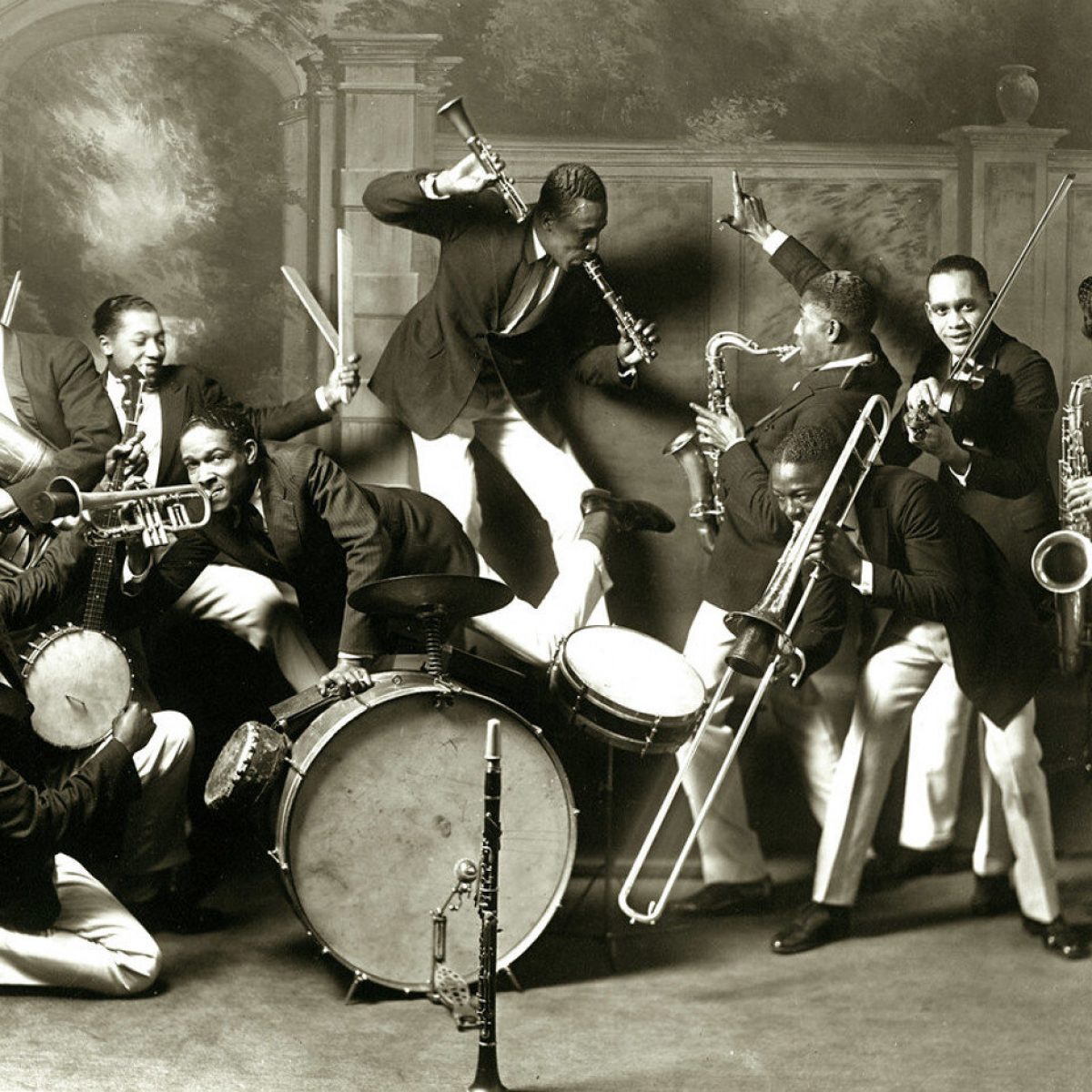 Redhotjazz.com was a pioneering website during the "Information wants to be Free" era of the 1990s. In that spirit we are recovering the lost data from the now defunct site and sharing it with you.
Most of the music in the archive is in the form of MP3s hosted on Archive.org or the French servers of Jazz-on-line.com where this music is all in the public domain.
Files unavailable from those sources we host ourselves. They were made from original 78 RPM records in the hands of private collectors in the 1990s who contributed to the original redhotjazz.com. They were hosted as .ra files originally and we have converted them into the more modern MP3 format. They are of inferior quality to what is available commercially and are intended for reference purposes only. In some cases a Real Audio (.ra) file from Archive.org will download. Don't be scared! Those files will play in many music programs, but not Windows Media Player.