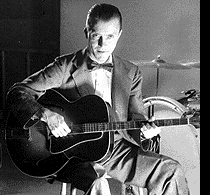 Eddie Condon
(November 16, 1905 – August 4, 1973) was one of the gang of young white Chicago jazz musicians in the 1920s. He started out playing banjo with Hollis Peavey's Jazz Bandits when he was 17. He worked with several members of the famed
Austin High School Gang
 in the 1920s. In 1927 he co-led with 
Red McKenzie
 the 
McKenzie-Condon Chicagoans
 record that was popular among white Chicago jazz musicians.
After organizing some other record sessions, Condon switched to guitar and moved to New York in 1929, where he worked with Red Nichols' Five Pennies and Red McKenzie's Mound City Blue Blowers. He participated in several recording sessions including one with Louis Armstrong and his Savoy Ballroom 5 in 1929. In 1938 he led some sessions for the Commodore label and he became a star. He had a nightly gig at Nick's in New York City from 1937 to 1944. From 1944 to 1945 he led a series of recordings at Town Hall that were broadcast weekly on the radio. Condon opened his own club in 1945, and recorded for Columbia in the 1950s.
Also see: Eddie Condon: Profiles in Jazz


| | | |
| --- | --- | --- |
| Title | Director or Company | Year |
| Is Everybody Happy? | Archie Mayo | 1929 |
| Nine O'Clock Folks | Vitaphone | 1930 |

The Eddie Condon Scrapbook Of Jazz, by Eddie Condon, St. Martin's Press, 1973
We Called It Music: A Generation Of Jazz, by Eddie Condon, New York: H. Holt, 1947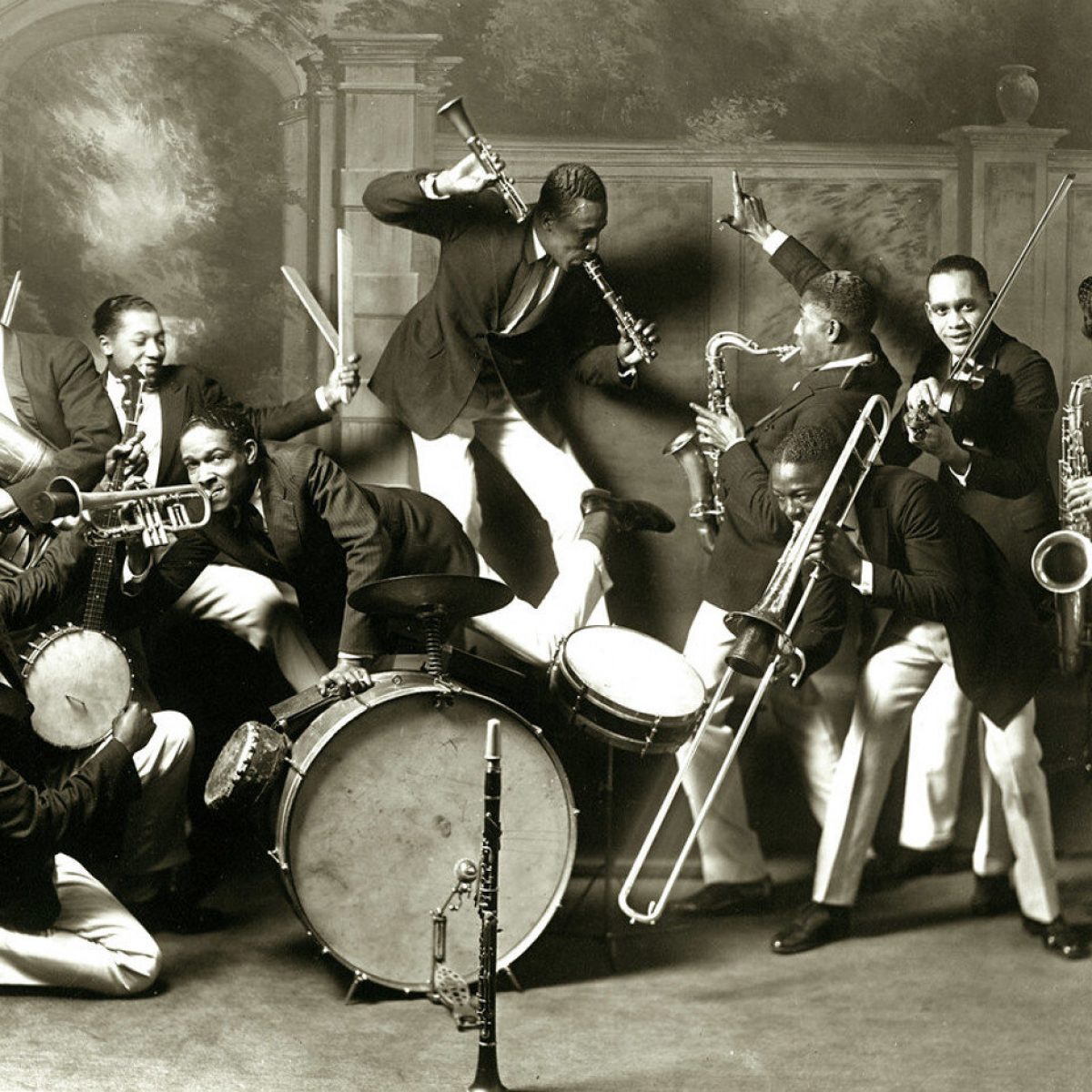 Redhotjazz.com was a pioneering website during the "Information wants to be Free" era of the 1990s. In that spirit we are recovering the lost data from the now defunct site and sharing it with you.
Most of the music in the archive is in the form of MP3s hosted on Archive.org or the French servers of Jazz-on-line.com where this music is all in the public domain.
Files unavailable from those sources we host ourselves. They were made from original 78 RPM records in the hands of private collectors in the 1990s who contributed to the original redhotjazz.com. They were hosted as .ra files originally and we have converted them into the more modern MP3 format. They are of inferior quality to what is available commercially and are intended for reference purposes only. In some cases a Real Audio (.ra) file from Archive.org will download. Don't be scared! Those files will play in many music programs, but not Windows Media Player.