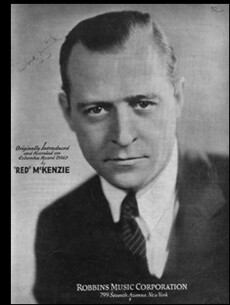 Red was the leader of the
Mound City Blue Blowers
, in which he played comb, kazoo, and sang. Later, he went on to play with the 
Paul Whiteman Orchestra
.
While working as a bellhop in St. Louis he and some friends would get together and play on the street and he was "discovered" and taken to Chicago to record in 1924.
They recorded "Arkansas Blues" and "Blue Blues". The record sold over a million copies.
While playing in Atlantic City Red met Eddie Lang who joined the band and played with them in London. After his return to America, Red became active as a Jazz Promoter, more than as a Jazz musician. Red worked as a talent scout and set up the first Okeh Recording date for Beiderbecke, Eddie Lang and Frankie Trumbauer which featured the famous recording "Singing the Blues".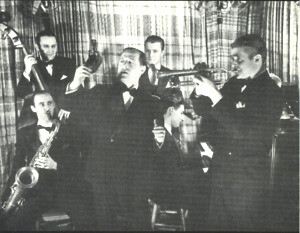 In 1927, he promoted a Paramount Recording session at which a group of Chicagoans recorded the "Friar's Point Shuffle". In 1928, Okeh Records cut four sides with his group called McKenzie and Condon's Chicagoans.
During the 1930s Red was often seen in New York's 52nd Street jazz club area. But, Red was musically inactive and moved back to his home town of St. Louis and worked in a brewery throughout most of the Depression.
In 1944, he returned to New York and played with Eddie Condon and had one last recording date in 1947, before dying of cirrhosis of the liver.


Title

Recording Date

Recording Location

Company

It's All Forgotten Now
10-5-1934
New York, New York
Decca
243 A
It's The Talk Of The Town
9-1-1933
New York, New York
Vocalion
2534
Murder In The Moonlight
7-12-1935
New York, New York
Decca
507 A
This Time It's Love
9-1-1933
New York, New York
Vocalion
2534
What's The Use Of Getting Used To You?
10-5-1934
New York, New York
Decca
243 A

| | | |
| --- | --- | --- |
| Title | Company | Year |
| The Opry House | Vitaphone | 1929 |
| Nine O'Clock Folks | Vitaphone | 1930 |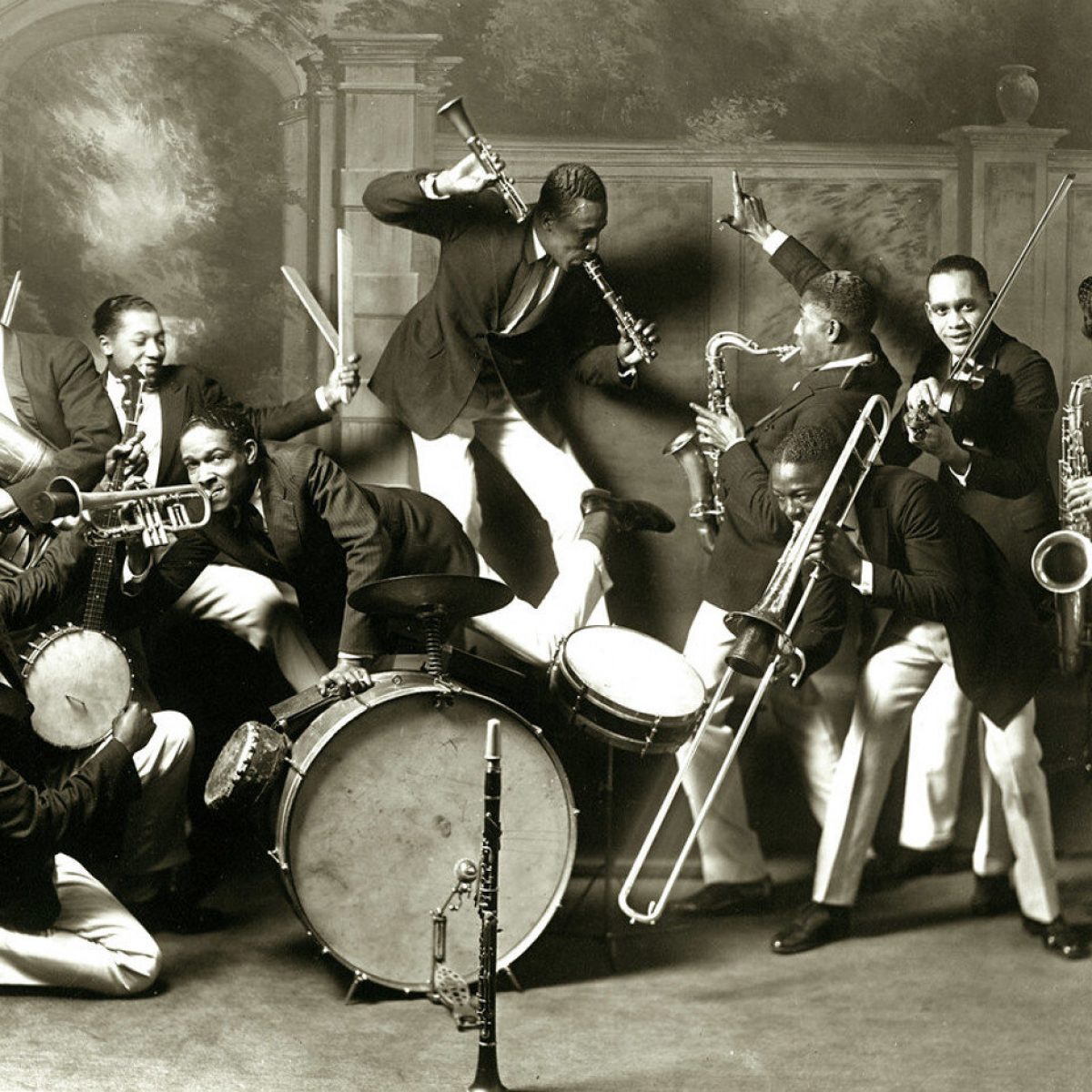 Redhotjazz.com was a pioneering website during the "Information wants to be Free" era of the 1990s. In that spirit we are recovering the lost data from the now defunct site and sharing it with you.
Most of the music in the archive is in the form of MP3s hosted on Archive.org or the French servers of Jazz-on-line.com where this music is all in the public domain.
Files unavailable from those sources we host ourselves. They were made from original 78 RPM records in the hands of private collectors in the 1990s who contributed to the original redhotjazz.com. They were hosted as .ra files originally and we have converted them into the more modern MP3 format. They are of inferior quality to what is available commercially and are intended for reference purposes only. In some cases a Real Audio (.ra) file from Archive.org will download. Don't be scared! Those files will play in many music programs, but not Windows Media Player.