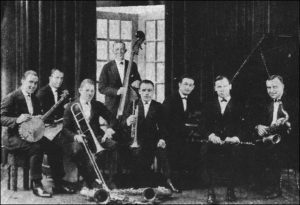 In 1913 there was a famous vaudeville stuttering comedian and dancer called Joe Frisco. His act Frisco and McDermott was playing in New Orleans and a group of local musicians were assembled as a back-up band by New Orlean's trombonist Tom Brown. Frisco was so impressed with the "Jass" music he heard that he kept talking about it when he returned to Chicago.
In 1915 Frisco asked Brown to assemble a group and bring them north for an engagement at Lamb's Cafe in Chicago. The band proved to be a popular attraction. Another local promoter also wanted a "Jass" band and went to New Orleans where he found one called Stein's Dixie Jass Band. This band would later form the nucleus of the Original Dixieland Jass Band.
Tom Brown's band toured the vaudeville circuit, but didn't like all of the travel and broke up. A New York promoter contacted Brown about a job, not knowing that his band had broken up, and Brown recommended Stein's Dixie Jass Band for the gig. Stein didn't want to go, but the rest of the band accepted and moved to New York where they became the Original Dixieland Jass Band and went on to record the first Jazz record in 1917.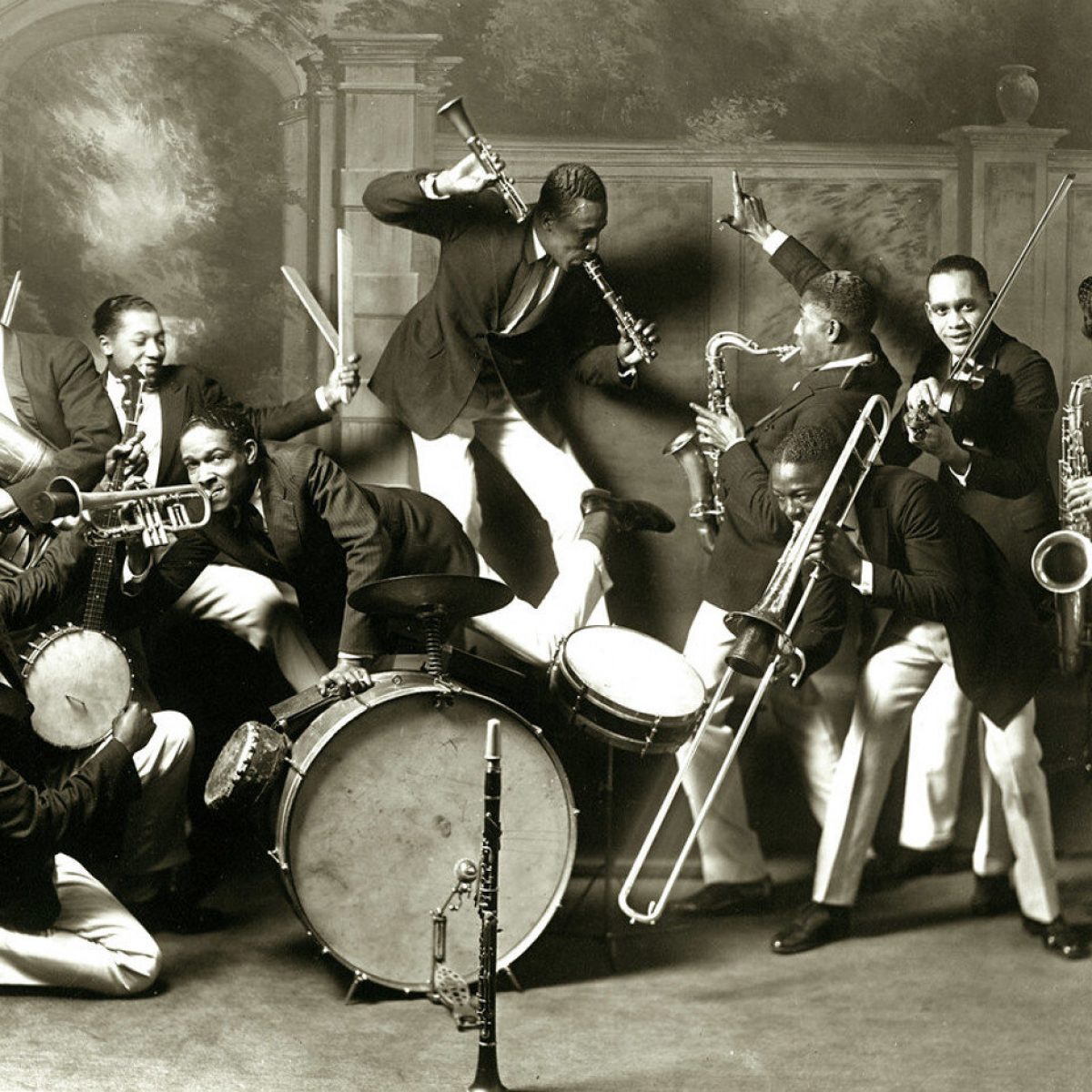 Redhotjazz.com was a pioneering website during the "Information wants to be Free" era of the 1990s. In that spirit we are recovering the lost data from the now defunct site and sharing it with you.
Most of the music in the archive is in the form of MP3s hosted on Archive.org or the French servers of Jazz-on-line.com where this music is all in the public domain.
Files unavailable from those sources we host ourselves. They were made from original 78 RPM records in the hands of private collectors in the 1990s who contributed to the original redhotjazz.com. They were hosted as .ra files originally and we have converted them into the more modern MP3 format. They are of inferior quality to what is available commercially and are intended for reference purposes only. In some cases a Real Audio (.ra) file from Archive.org will download. Don't be scared! Those files will play in many music programs, but not Windows Media Player.