One of the wonderful things about jazz music is the enormous back catalogue of B-sides and rarities waiting to be rediscovered, even by long-time fans of the genre. Many artists made only a limited impact in their lifetimes, but their work can now get a fair hearing via streaming services and compilations. But perhaps even more interesting are the once-big names whose little legacies belie their contemporary fame.
Women seem to suffer most here. Wikipedia's roll call of male jazz singers (titled "List of male jazz singers") names 119 vocalists—including some questionable entries. (Was soul pioneer Ray Charles really a jazzman?) As for the matching list of ladies… there isn't one. It isn't that the encyclopedia blots out their existence—the sex-spanning "List of jazz vocalists" names dozens of famous divas. But it seems that none of the site's many editors has seen fit to give female jazz stars their own page.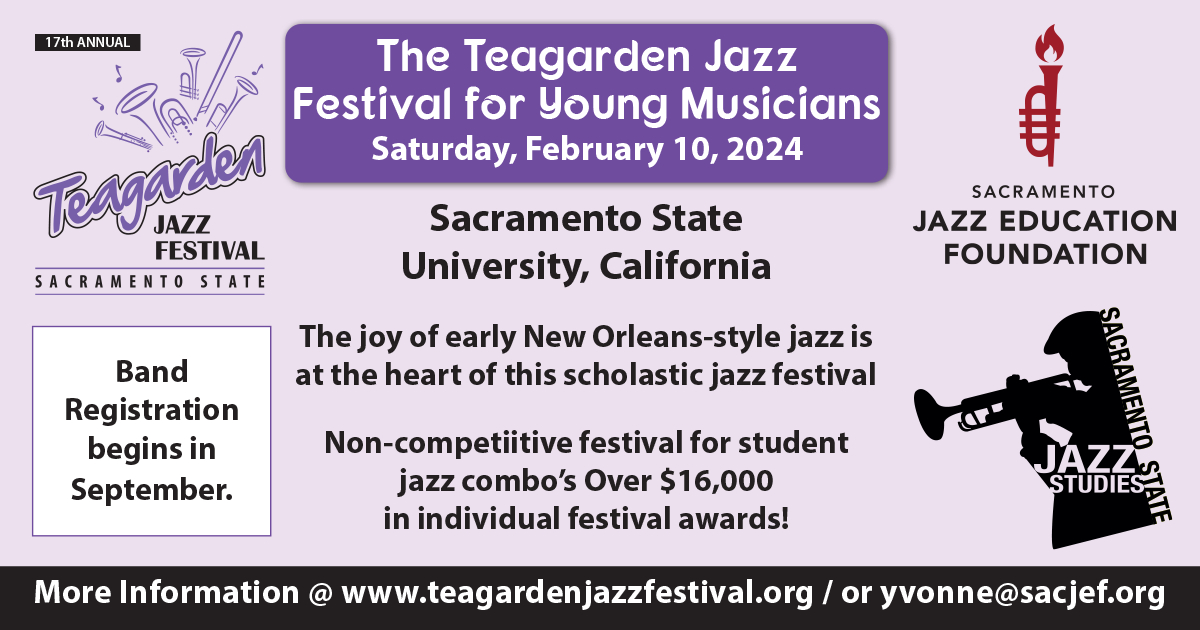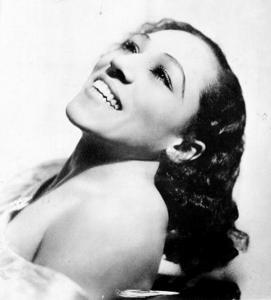 Perhaps it hints at a wider sidelining of women in swing beyond household names like Ella Fitzgerald and Billie Holiday. (Queen of Swing doesn't have the same ring as King, maybe.) Some who were huge celebrities in their day got the short end of the history stick—especially where overshadowed by male friends or relatives.
Cab Calloway is synonymous with swing, but big sister Blanche was making waves while he was still at college—years before his 1931 big break as a stand-in bandleader for Duke Ellington at Harlem's Cotton Club.
Young Blanche entered showbiz in the early 1920s, inspired by her idol Florence Mills (another performer whose international success deserves a bigger reputation than she has). Beginning as a dancer in cabaret shows, she regularly partnered tap legend Bill Bailey at nightclubs around New York and Chicago.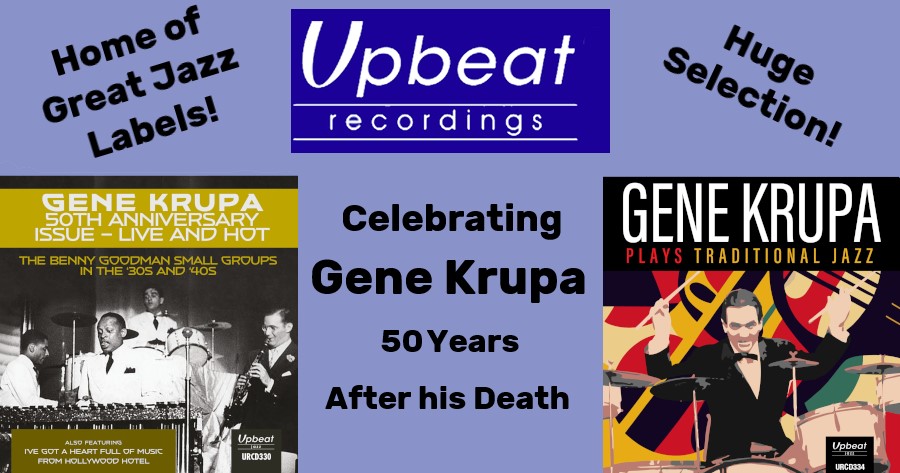 In 1925, Blanche was big enough to record three songs with young Louis Armstrong as a sideman. (More on him later.) Soon afterward, she made her stage debut in pioneering African-American Broadway show Shuffle Along and the following year she toured nationwide in Plantation Days, sharing the stage with her idol Florence.
When that run ended in 1927, in jazz capital Chicago, New York-born Blanche settled there and returned to band work. By now a seasoned performer, she was employed by the Sunset Cafe—a rare, racially-integrated club and a Mecca for jazz fans. (Cab would later play there but would be lucky to earn $35 a week, while his sister commanded up to $200.)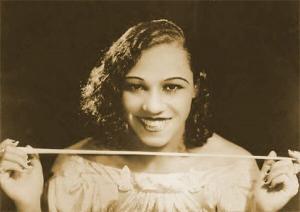 Andy Kirk recruited Blanche into his outfit, the Clouds of Joy, where she reportedly outshone him as a musician. When Kirk muscled her out of the group, Blanche took several band members with her to form Blanche Calloway and her Joy Boys.
She led this band (later …Her Orchestra) until 1935—the first woman ever to lead an all-male ensemble. She recorded big hits including underrated classics "Growlin' Dan," "I Need Lovin'," and "Rhythm of the River" and even took her group on a five-band national tour with those of Bennie Moten, Chick Webb, Zack Whyte, and former boss Andy Kirk.
Blanche's flamboyant and ribald style was carefully copied by the younger brother whose career would steam past hers, into Hollywood and the history books. While most know the scat refrain "Hi-de-hi-de-hi-de-hi!" from his hit "Minnie the Moocher" (added to the Library of Congress National Recording Registry this year), far fewer will have heard Blanche's tune "Just a Crazy Song." Released earlier in 1931, it features the call-and-response lines: "Hi-hi-hi," and "Ho-de-ho-de-do." Nevertheless, it was Cab who would become known as the "Hi-De-Ho Man," while Blanche dropped out of showbiz.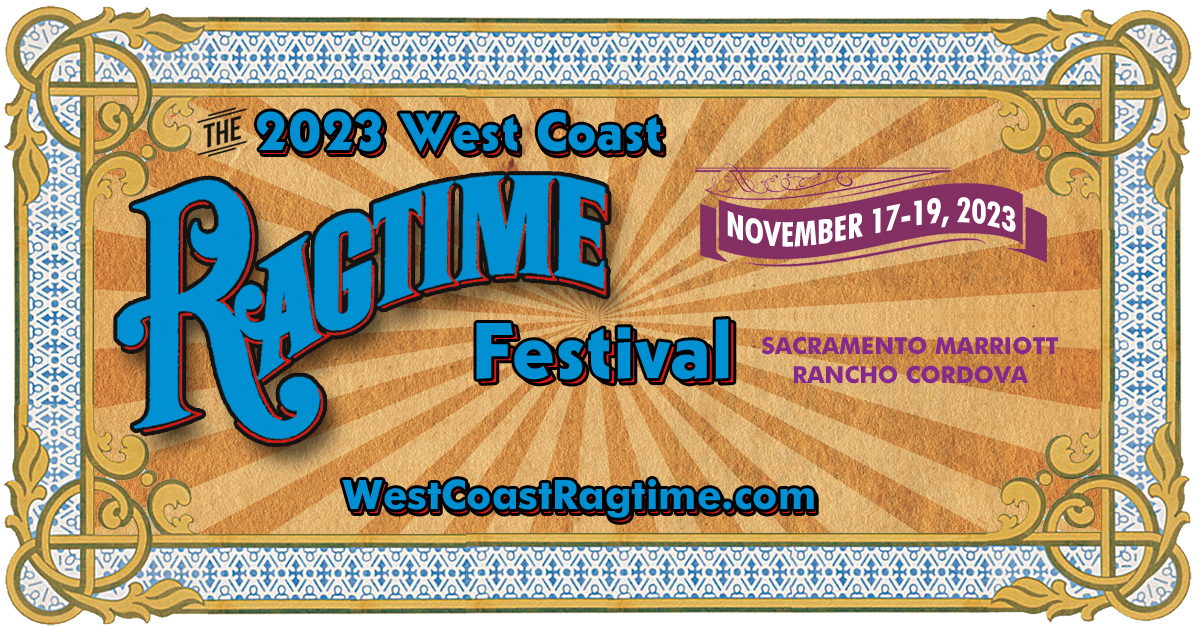 Cab's meteoric rise cast a shadow over the career of his sister, who found promoters less interested in her work. The 1950s saw Blanche become a nightclub-owner in Washington, DC, as Cab's fame eclipsed hers. There she discovered and managed singer Ruth Brown, the "Queen of R&B," early in the soul diva's career. After that she was a radio DJ and program director, holding that position for two decades. In 1978 she died, aged 76.
Cab often credited his sister for his own success, yet history has not been so kind to Blanche. Not even the musical boffins behind The Rough Guide to Jazz (3rd ed, Rough Guides, 2004)—who gave Cab an entire page to himself—could find space for more than two passing mentions of her, in pieces about other musicians.
Louis Armstrong—another swing icon who endured the ages—also looms large over a woman relegated to jazz history's sidelines. Lil Hardin married Blanche Calloway's former sideman in 1924, but the pianist known as "Hot Miss Lil" was already a star. She had appeared on Broadway—including in Shuffle Along, the same play where Blanche's showbiz journey began. Lil also fronted the New Orleans Wanderers as a singer, as well composing for and playing with outfits like Freddie Keppard's Band and Sugar Johnny's Creole Orchestra.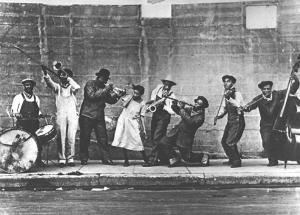 It was in King Oliver's Creole Jazz Band, in 1923, that she first met Louis—whom she described as "too country" and "too fat" with a "funny hairdo." Were it not for Lil, Satchmo too might have missed out on glory. The then-cornetist had little self-confidence or ambition, but Lil encouraged him to quit Oliver's band and spread his wings. The bold move led to a job with swing pioneer Fletcher Henderson in New York. Together, Henderson and Armstrong would leave an indelible mark on the development of swing music during 1924.
Meanwhile, ambitious Lil began her own band back in Chicago, winning a contract to play at the Dreamland Cafe. Louis returned in 1925, taking center stage in the renamed Louis Armstrong and his Hot Five (occasionally billed as Lil's Hot Shots), with Lil at the keyboard. She composed some of the hits that fueled Louis' rise to superstardom, like "Struttin' With Some Barbecue."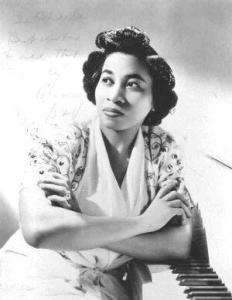 Personal and professional differences crept into their marriage, and by 1931 they had separated. But Lil's career carried on through the 1930s and 1940s when she remodeled herself as a swing vocalist (performing as Lil Hardin Armstrong). After recording 26 tunes for Decca in New York she returned to Chicago, performing and recording right up to 1963.
After Louis' death in 1971, Lil performed at his televised memorial concert. Part way through "St, Louis Blues" the pianist suffered a heart attack, collapsed on her bench and died. Her muted musical legacy had one last mainstream success when, seven years later, Ringo Starr recorded Lil's song "Bad Boy" to great public acclaim.
Perhaps unfairly, the names Armstrong and Calloway will forever be associated with famous jazzmen, when two female namesakes have earlier claims to that fame. While men of science and engineering are belatedly highlighting women's equal contributions, music men are perhaps lagging behind.
Maybe Wikipedia readers, Rough Guide editors and Hollywood directors should take note—it seems that the pioneering, half-forgotten jazzwomen of old cannot have their Hidden Figures moment a moment too soon.