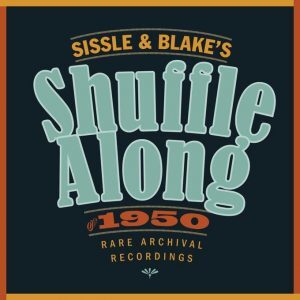 The 1921 show Shuffle Along was groundbreaking. The first African-American production to be staged on Broadway since 1910, it was the first to feature blacks singing a mature love song ("Love Will Find A Way"). Despite some stereotyped characters, the music of Eubie Blake and the lyrics of Noble Sissle made the show a surprise success with "I'm Just Wild About Harry" becoming a hit.
The 2016 release from the Harbinger label Sissle and Blake Sing Shuffle Along recreated the show by using a few duet recordings by Blake and Sissle from the 1920s, performances from the 1970s with an original cast member, a piano roll medley, and eight songs performed by Sissle and Blake on a previously unreleased set of demonstration recordings from 1950.
Noble Sissle always wanted to revive the show and, after getting some interest (but never enough money), in 1950 he, Blake, and singers LaVerne Hutchinson and Charlotte Holloman made a nearly hour-long demo recording of the show. The contents of the disc, released for the first time, give one a good idea of what the new show would have been.
Sissle introduces each number and relates the action and plot as it develops in addition to contributing vocals. Blake, who barely recorded at all during 1932-67, is in top form on piano, taking some impressive solos. Hutchinson and Holloman's semi-classical singing is dated but an asset in relating the story. Truth is, the plot had barely been updated since 1921 and, while some new songs had been written (best is Blake's playing on "Boogie Woogie Beguine"), many of the older tunes were retained.
It took until 1952 before the revival of Shuffle Along was finally staged. By then some of the story was rewritten and modernized by others, and some outside songwriters added pieces to the book. None of that helped and, while the 1921 version of Shuffle Along enjoyed 504 performances on Broadway, the revival closed after its fourth night.
Shuffle Along 1950 contains the entire demo of Shuffle Along plus a rather intriguing nine-minute disc (also never out before) called "A Tribute To Ruth King" that documents a musical party. With Sissle as MC and Blake on piano, the program features composer W.C. Handy singing and playing cornet on his "St. Louis Blues," Sissle and Blake performing "Bandana Days" and "I'm Just Wild About Harry," Madeline Green singing "It's A Hit," Billy Banks performing Blake's "Memories Of You," and Ruth King (on piano) dueting briefly with Blake.
All in all, this is a fascinating disc.
Sissle & Blake's Shuffle Along 1950
(Harbinger HCD 3402, 44 selections, TT = 70:20) www.harbingerrecords.com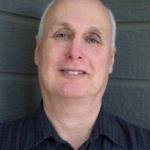 Since 1975 Scott Yanow has been a regular reviewer of albums in many jazz styles. He has written for many jazz and arts magazines, including JazzTimes, Jazziz, Down Beat, Cadence, CODA, and the Los Angeles Jazz Scene, and was the jazz editor for Record Review. He has written an in-depth biography on Dizzy Gillespie for AllMusic.com. He has authored 11 books on jazz, over 900 liner notes for CDs and over 20,000 reviews of jazz recordings.
Yanow was a contributor to and co-editor of the third edition of the All Music Guide to Jazz. He continues to write for Downbeat, Jazziz, the Los Angeles Jazz Scene, the Jazz Rag, the New York City Jazz Record and other publications.