Natty Dominique (August 2, 1896 – August 30, 1982) played trumpet with many of the Hot Jazz groups from New Orleans in the 1920's. As a teenager in New Orleans he played in the brass bands until he left town in 1913. He went North and played in various bands in Detroit and Chicago.
Dominique recorded with Jelly Roll Morton in 1923 and played with Carroll Dickerson and Jimmie Noone but he is best remembered for his association with Johnny Dodds; they recorded together frequently. In 1940, Dominique's heart condition forced him to retire and he worked as an airport porter. In the early 1950s he started playing again on a part-time basis and released a couple of records on Bill Russell's American Music label.

Natty Dominique's Creole Dance Band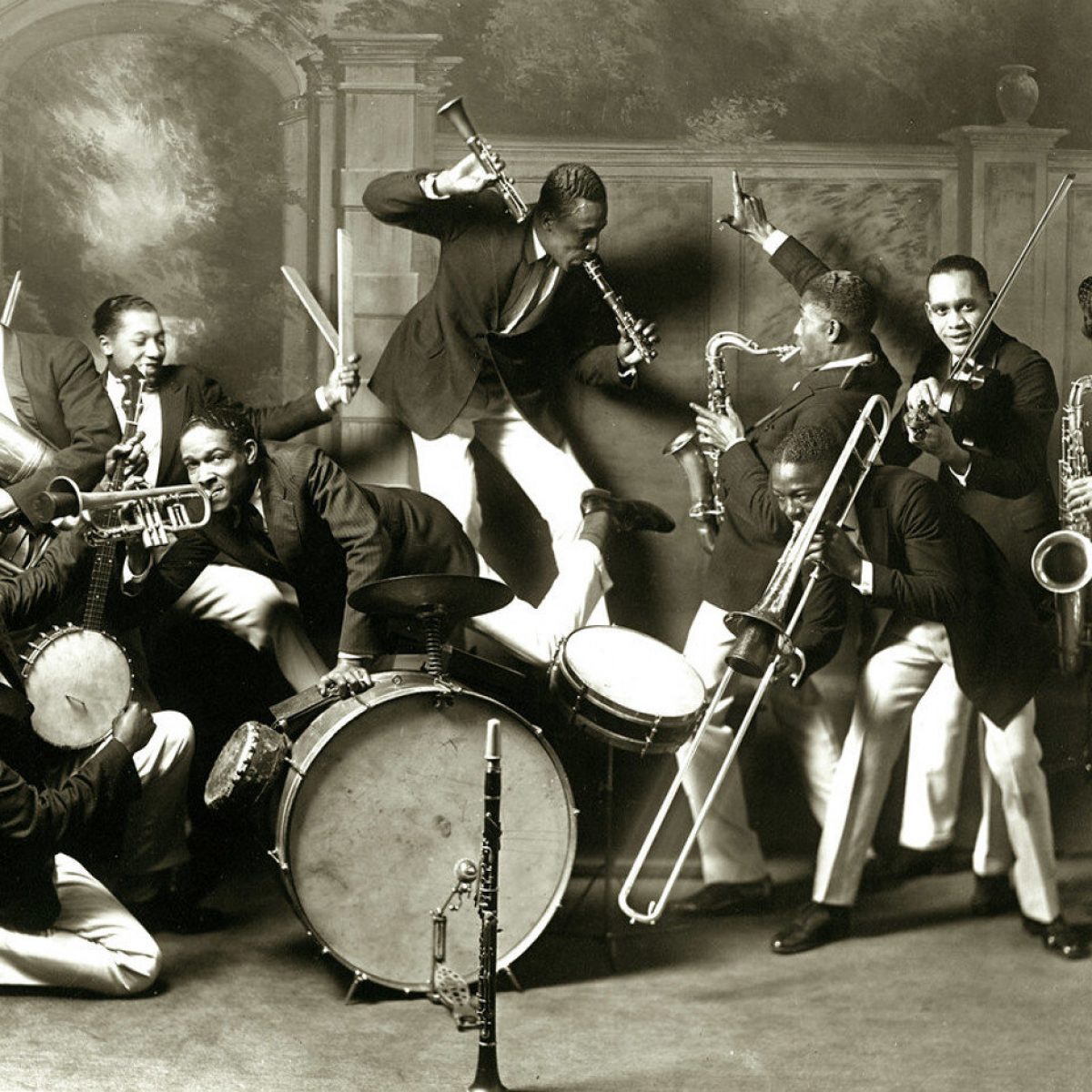 Redhotjazz.com was a pioneering website during the "Information wants to be Free" era of the 1990s. In that spirit we are recovering the lost data from the now defunct site and sharing it with you.
Most of the music in the archive is in the form of MP3s hosted on Archive.org or the French servers of Jazz-on-line.com where this music is all in the public domain.
Files unavailable from those sources we host ourselves. They were made from original 78 RPM records in the hands of private collectors in the 1990s who contributed to the original redhotjazz.com. They were hosted as .ra files originally and we have converted them into the more modern MP3 format. They are of inferior quality to what is available commercially and are intended for reference purposes only. In some cases a Real Audio (.ra) file from Archive.org will download. Don't be scared! Those files will play in many music programs, but not Windows Media Player.