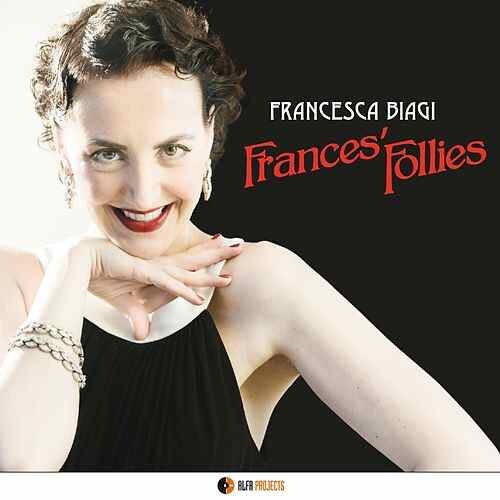 Off The Beaten Tracks February 2018
Lessons Lyrical
Petra van Nuis & Andy Brown
(String Damper Records SDR-2136 2017)
www.Petrasings.com; www.AndyBrownGuitar.com
I first listened to Lessons Lyrical, the new disc from husband and wife duo Petra van Nuis & Andy Brown, during the mad rush of the holiday season. My initial response was essentially, "that's nice; but I don't have time for this." After the New Year, and after rebooting my mindfulness regime, I settled in to listen again. At the time I was completing a repetitive, let's optimistically call it meditative, labeling project. I gave Petra's voice my full attention and she never lost me.
Andy Brown's guitar anticipates the vocal line at the center of this album. Together they use surprising pacing and inflection to bring nuance to familiar lyrics. They also highlight lyrics to a few songs most often heard as instrumentals. Their selections exude a romantic positivity. Cuts like "Try to Remember," "Simple Isn't Easy," and "Who Cares?" are reflective and encouraging. This album is the opposite of showy, a reminder of how wonderful popular song lyrics can be, a good choice for stimulating your good intentions for the new year.
Flip Phillips
Your Place or Mine?
(Delmark/Jump 12-10 2017)
www. Delmark.com
Flip Phillips is known for playing tenor sax with Jazz at the Philharmonic between 1946 and 1957. During the semi-retirement that followed he developed a productive friendship with guitarist and fellow Floridian Dell Staton. They played locally and made several excursions farther afield. Jam sessions alternating between their homes led to the title of this album, Your Place or Mine? The album is from a fortunate trip the pair made to a Miami studio and finds them in fine form in 1963. The master of this session was lost and the current offering was made available from an early copy due to the simmering demands of those lucky enough to have heard it.
Phillips' saxophone is center on ten of thirteen mostly well known tracks. The other three are a rare chance to hear him on bass clarinet. Staton joins on guitar and bass, using a foot organ attachment to fill out the sound. The result is a show of skill and sophistication; a playful banter between friends. This is music of its time, gentleman's music, not exactly "Songs to Woo Girls By" but it has an aspirational confidence in tune with the Camelot era. There are elements of this tone in the releases from the more polished young traditional jazz musicians today, and I think many of our readers will find much to enjoy, especially fans of tenor sax.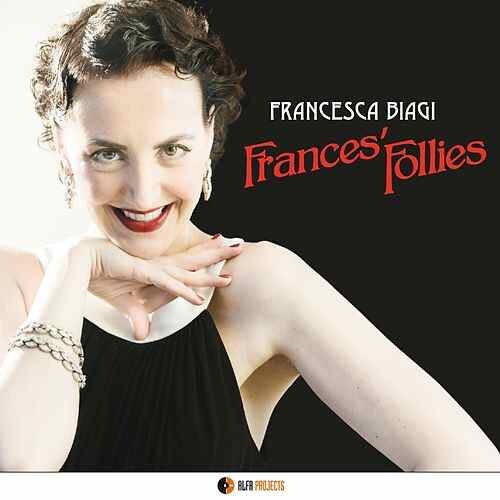 Francesca Biagi
Frances' Follies
(Alpha Projects AFPCD136 2012)
http://www.alfamusic.com
Francesca Biagi's love of mid-century and earlier American theater, cinema, and jazz is genuine. Well known in Italy, and on the European scene generally, she was formerly the leader of "The Boop Sisters." She performs to show appreciation rather than for nostalgia and has a real sense of style.
This album, Frances' Follies, presents songs from screen and stage in straightforward exuberant presentations. Ms. Biagi is backed by a small band joined on two tracks by guitarist Lino Patruno. The result is a very European gaze across the Atlantic.
It is fair to warn that some may find this jarring. Taken for what it is, however, there is much to enjoy. This is a group of high-quality European musicians, with a lively female lead, playing clever songs from America's golden age. America has been exporting songs to Europe right along and Europe has always sung back. This is the latest verse in a long chorus. Picture yourself in a small club in Rome listening to classics like "My Heart Belongs to Daddy" and "Shaking the Blues Away." My pick is "I May Be Wrong," famously sung by Doris Day in Young Man With a Horn—the accent here is pitch perfect.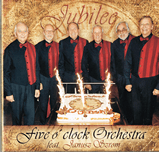 Five O'Clock Orchestra
Jubilee
PSJT 001
www.psjt.pl
Nothing is lost in translation with the fantastic Five O'Clock Orchestra who are celebrating 45 years of spreading the gospel of hot jazz to audiences in their native Poland with a new studio album, Jubilee. Begun as a student project in 1969 at the Czestochowa Polytechnic the FO'CO became an anchor for traditional jazz in a region now apparently hot for the stuff.
It is easy to see why. This album will have your toes tapping out from under you. Eleven current members feature in various combinations playing a variety of classic tunes to which they bring a ragtime flavor. Trombonist Dymitr Markiewicz can be heard supporting innumerable bands around the continent. I imagine many of the other players have had similarly prolific careers.
According to liner notes the band has carried twenty members "some of whom have since joined the great orchestra in the sky." They are sure however that "when the veterans no longer have the strength to carry the FO'CO banner the younger generation will take over." To this end they created the Polish Traditional Jazz Association and host the Hot Jazz Spring Festival in their home city. Nearly everyone will find something to celebrate on this album. I've had their rendition of "Milenberg Joys" on repeat.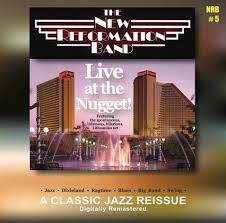 The New Reformation Jazz Band
Live at the Nugget
NRB#5
www.NewRef.com
This is the infamous New Reformation Jazz Band "Lithuanian set" from 1986. Bandleader Dave Tatrow decided at the last minute to riff on the importation of foreign talent to fill out festival rosters by adopting an Eastern European alter ego. The thing about opening a show with such a device is that the audience isn't going to let you drop it. Tatrow had to continue his banter through the whole set and bring the rest of the band along for the ride.
The result was fortuitously captured by a super fan, Uncle Bob, who had set up a microphone on his table before dozing off. Aside from an unusual amount of audience laughter you would never guess the recording was made so primitively. The sense that you are in the audience, and in on the gag, is what really brings joy to this CD. I especially enjoyed "St. James Infirmary" and "Down in Jungletown."
The music itself is lively and played as straight as they can muster. Maybe with an even bigger smile than their usual set. Longtime fans will love this album and anyone else who stumbles upon it will be converted. For any super fans out there the liner notes describe a total of 16 NRB CD's some live, some studio, spanning from 1973 to the present and all available at www.newref.com.
Willie "The Lion" Smith/Don Ewell
Grand Piano Duets
Delmark/Sackville SK-2004 2017
www.Delmark.com
Here we have preserved for posterity the memorable collaboration between Willie "The Lion" Smith and Don Ewell. They were first brought together for a Canadian TV broadcast and went on to sit at dual grand pianos for a multitude of virtuoso performances beginning in 1965.
In February of 1967, they brought their immense talents into the studio for a very informal romp of two-fisted playing. As the occasion deserved the performers insisted on two newly uncrated and expertly tuned Yamaha grand piano. Their emphatic cues to each other can be heard, if not quite understood, throughout the recording. Tunes were chosen on the spot, and in only one case was a second take made. These are two greats pushing each other to new heights.
According to the liner notes "I've Found a New Baby" was the first title they played together and they must have made it a signature because it really makes the album for me. Nine other equally solid tracks round out the release. Grand Piano Duets is a worthy reissue from Delmark to be appreciated by fans of jazz piano and jazz history alike.
---
This is what our print edition feels like. If you want good news to read with your morning coffee, order a print subscription. You'll get full online access to our archives, web extras, and our next issue will arrive at your door. Online only access to all of our original material is also available! Support Hot Jazz Journalism- Subscribe
---
Online Only
For Online Only Access without delivery of the print paper sign up below.
Subscription Options
---
Print Edition
 If you'd like the PRINT EDITION, (12 monthly issues) use the following PayPal link. After your payment is complete you will be allowed to create an online account. You will receive the next mailed copy, usually shipping around the 22nd of the month. See a PDF Sample Here.