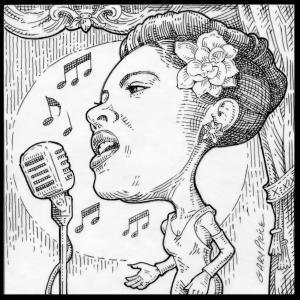 Eleanora Fagan, better known as Billie Holiday, was born April 7, 1915, in Philadelphia, the daughter of Sarah Julia "Sadie" Fagan and Clarence Holiday. Much of her childhood was spent being raised by her aunt and her aunt's mother-in-law. Her father left shortly after her birth to pursue a career as a banjoist and guitarist. He is best remembered for having played with the Fletcher Henderson Orchestra in the 1920s.
Eleanora's childhood and early adolescence can charitably be described as "rough." At some point during her chaotic upbringing, she heard records by Louis Armstrong and Bessie Smith. By the late 1920s, she was performing in Harlem clubs with tenor saxophonist Kenneth Hollan. By that time, she had renamed herself Billie Holiday—taking her first name from the actress Billie Dove and her last from her musician father.
In 1932, Billie Holiday was hired to replace singer Monette Moore at Covan's in Harlem. Producer John Hammond first heard Holiday there in early 1933. Hammond hired her to record two sides with a pick-up group led by Benny Goodman, and in 1935 teamed her with pianist Teddy Wilson for a string of classic recordings for Brunswick. From her first 1935 session, "What a Little Moonlight Can Do" became a hit. Another performer with whom she became closely allied was saxophonist Lester "Prez" Young. If Lester was the President, then Billie was the First Lady, and thus became "Lady Day."
Holiday's recordings sold well in the late 1930s and early 1940s. Her success coincided with her increasing drug and alcohol abuse, and she was targeted by the FBI for her heroin use. That she had introduced and recorded Abel Meeropol's politically stringent "Strange Fruit" did nothing to endear her to the authorities. Billie did prison time for drugs, and was forced into gigs in the hinterlands after losing her NYC Cabaret Card in 1947.
Despite restrictions where she could sing, Billie Holiday sold out concert halls, including Carnegie. By the mid-1950s, her hard life and bad habits had caused her health and her voice to deteriorate. Her final album, Lady in Satin, was released in 1958. Billie Holiday died of cirrhosis on July 17, 1959, at the age of 44.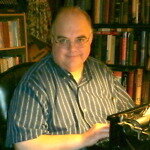 Andy Senior is the Publisher of The Syncopated Times and on occasion he still gets out a Radiola! podcast for our listening pleasure.