Trumpeter Frankie Newton (1906-54) receives career spanning treatment in his own three-CD set from the Acrobat label which has excellent liner notes by Paul Watts. Never a big star, Newton was a solid swing trumpeter with his own lyrical sound. He worked during 1927-29 with Lloyd and Cecil Scott's group, had associations with Elmer Snowden, Chick Webb, and Sam Wooding, was on Bessie's Smith final record date, and was a member of the big bands of Charlie Johnson (1933-35) and Teddy Hill (1936-37).
Newton was briefly with the early John Kirby Sextet before being succeeded by Charlie Shavers. He played with Mezz Mezzrow's Disciples of Swing and the Lucky Millinder Orchestra and often led his own small groups in New York clubs. In the 1940s Newton gradually drifted away from music, making his final recordings in 1946 although he lived for another eight years and still played on an occasional basis. He was disillusioned by the music business, did not care for bebop, and was much more interested in leftist politics (becoming a Communist) and painting in his later years.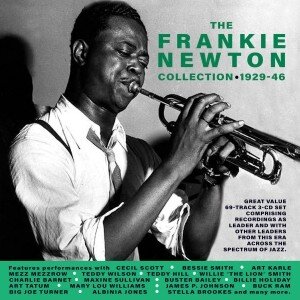 Newton was on 43 sessions during 1929-46, 36 of which are represented on the Frankie Newton Collection. Other than early dates with Cecil Scott (including "Lawd Lawd" which has a rare Newton vocal and the humorously eccentric "In A Corner") and Bessie Smith, all of the music is from 1936-39 and 1944 other than one song apiece from 1941, 1945 and 1946. Newton is featured as a sideman with Art Karle, Mezz Mezzrow, Teddy Wilson, Teddy Hill, Willie "The Lion" Smith, Charlie Barnet, Maxine Sullivan, Buster Bailey, Jerry Kruger, Midge Williams, the Port Of Harlem Jazzmen, Billie Holiday, Art Tatum (a live version of "Lady Be Good"), Mary Lou Williams, James P. Johnson, Buck Ram's All-Stars, Hank D'Amico, Miss Rhapsody, Albinia Jones, Joe Turner, and Stella Brooks.
Most importantly, all of his recordings as a leader (other than some alternate takes and two songs from broadcasts) are also included. Those eight sessions feature Newton at his very best, interacting with such musicians as altoist Pete Brown, clarinetists Edmond Hall and Mezz Mezzrow, pianist James P. Johnson (who is wonderful on "Rosetta"), and trombonist Dickie Wells. Newton's favorite of his solos was his playing on the quietly emotional "The Blues My Baby Gave To Me" but he is in consistently fine form throughout these vintage sessions, and his "battle" with Art Tatum on "Lady Be Good" shows just how adventurous he could be when inspired. It is just a pity that he gave up the battle so soon.
The Frankie Newton Collection 1929-46
(Acrobat ACTRCD 9081, 69 selections, TT = 3:32:59)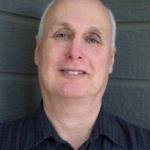 Since 1975 Scott Yanow has been a regular reviewer of albums in many jazz styles. He has written for many jazz and arts magazines, including JazzTimes, Jazziz, Down Beat, Cadence, CODA, and the Los Angeles Jazz Scene, and was the jazz editor for Record Review. He has written an in-depth biography on Dizzy Gillespie for AllMusic.com. He has authored 11 books on jazz, over 900 liner notes for CDs and over 20,000 reviews of jazz recordings.
Yanow was a contributor to and co-editor of the third edition of the All Music Guide to Jazz. He continues to write for Downbeat, Jazziz, the Los Angeles Jazz Scene, the Jazz Rag, the New York City Jazz Record and other publications.