The docents at the KATY Depot Visitors Center in Sedalia regularly receive inquiries about the city and its ragtime heritage. Since the folks there are quite busy with local business and traffic, they pass along many of the inquiries to me. I am grateful for the opportunity to meet new ragtime enthusiasts and to have something productive to pass my time. In addition, I am fascinated by the history of a community that briefly nurtured America's music and has promoted their heritage through the Scott Joplin Ragtime Festivals for the last 47 years.
Occasionally there are those who want to thoroughly research the community and I have compiled a bibliography to further that pursuit. Simply email me at my address at the end of this column and I'll gladly send it along.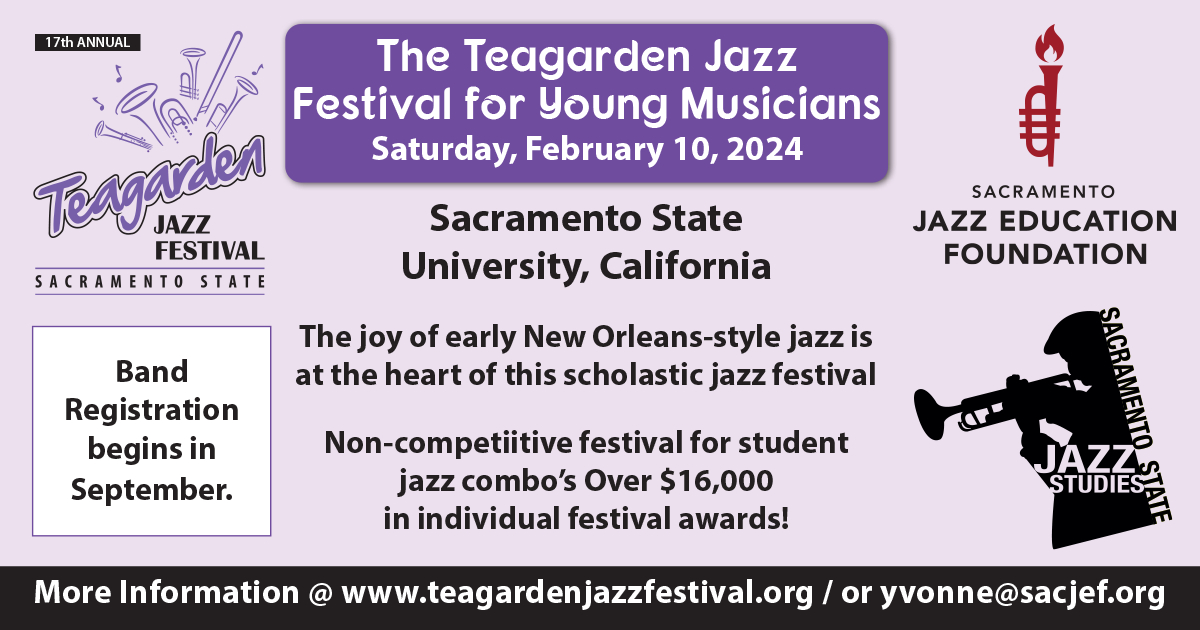 For a study of Ragtime Era Sedalia, I'll begin by recommending Dr. Rebecca Carr Imhauser's self-published volumes on Sedalia history: All Along Ohio and All Around Downtown, covering the downtown addresses east of Ohio Street. She is currently working on the third volume that will cover downtown addresses west of Ohio. Becky is a remarkable researcher and these amazing books on downtown Sedalia are among the most thorough local histories I have ever seen. The books provide lists of occupants for every downtown address from when buildings were originally built to the 1970s, and they are profusely illustrated with over 900 meticulously gathered photographs and documents.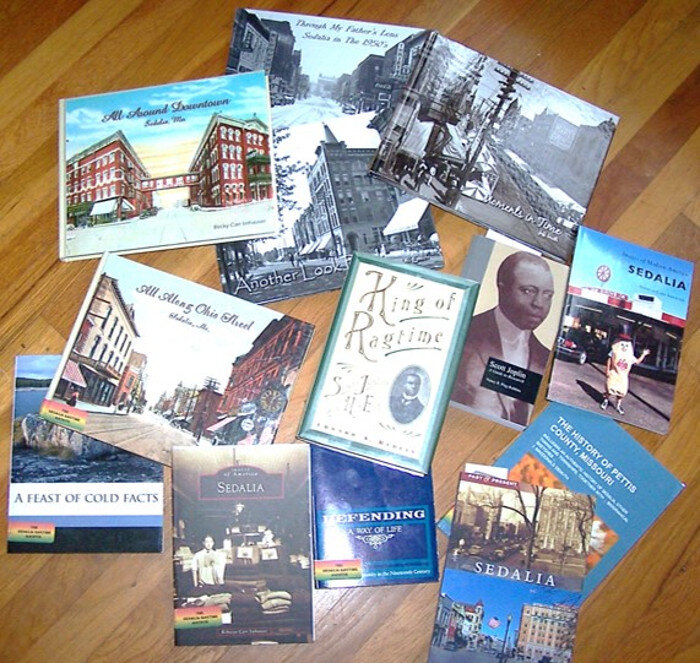 She has also written four books on Sedalia for Arcadia Publishing. The most recent, Sedalia Past and Present, came out last November. These books also include a wonderful collection of old photographs. Along with her mother, Betty Wassen Singer, she has written about the history of surrounding Pettis County communities as well. Though these books do not focus on ragtime, they do provide excellent insight about the city and county that nurtured the ragtime giants in their early years. The two downtown books can be ordered through Dr. Imhauser's website at beckyimhauser.com and then place orders through her contact page. They are also available at the KATY Depot Visitors' Center on-line gift shop in Sedalia, www.katydepotsedalia.com.
Jeff Smith self-published another series of three volumes and two of them provide valuable photographic ragtime era images: Moments in Time, and Another Look Back. The books include prints from 19th Century glass negatives carefully preserved and annotated by the W.O.B. Dixon family and given to Jeff's father in the 1970s. He has reproduced the photos and added newspaper articles and documents that pertain to each image. A third volume Through My Father's Lens: Sedalia in the 1950s, includes more recent photographs. Jeff's books are likewise available through the KATY Depot Visitors' Center on-line gift shop.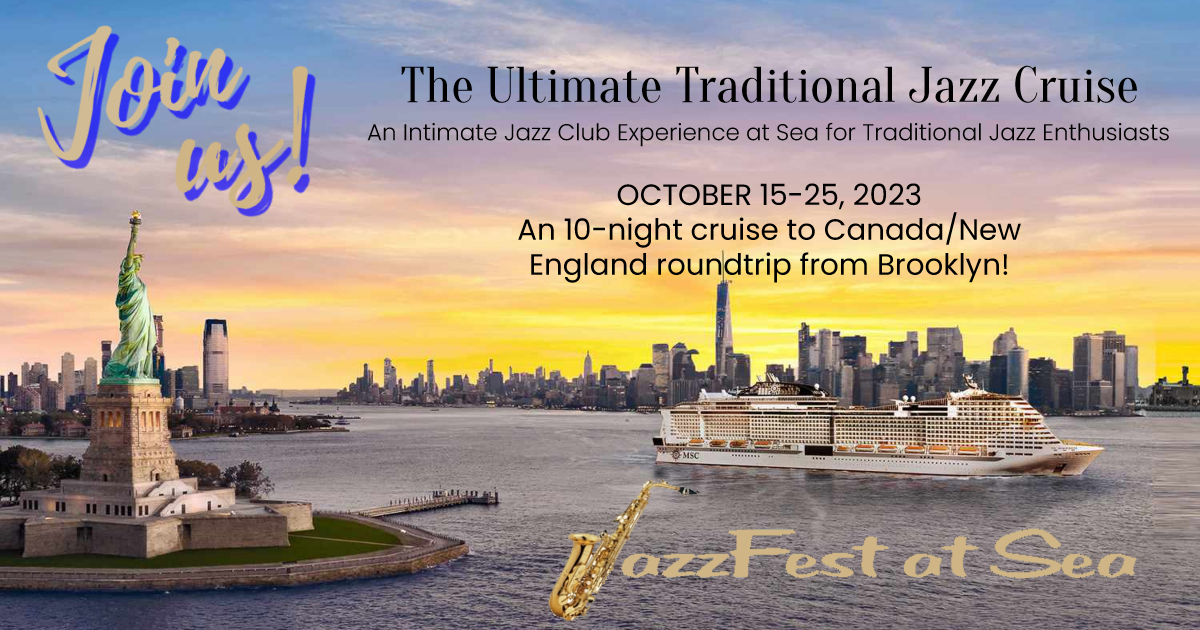 Other locally published narrative and photo collections include a 1960 Sedalia Centennial publication by the Chamber of Commerce, Sedalia, Missouri: 100 Years in Pictures. An Illustrated History of Sedalia and Pettis County, by Dr. Rhonda Chalfant Sizemore was published by the Sedalia Democrat in 1990. These are long out of print, but I find them through used book sites and auctions.
For older volumes of interest, I go back to the monumental 1882 work, The History of Pettis County, Missouri, by I. Macdonald Demuth and his Feast of Cold Facts, a review of 1895-96 Business activity in Pettis County. Demuth is thorough but difficult to read and is available free on-line. This is of course, a pre-ragtime era study. Michael Cassity's 1989, Defending a Way of Life: An American Community in the Nineteenth Century, is an extensive social history of Sedalia in the ragtime era and his bibliography is extensive. The book is available for sale on-line.
There is a marvelous old article on Sedalia in The American Journal of Progress (1898). I will be happy to provide free scans of the 30-page document and of a brochure the Sedalia Board of Trade produced to (unsuccessfully) convince voters to move the State Capital to Sedalia in 1896.
Many other publications document Sedalia's ragtime era and heritage including the many biographies of Scott Joplin. Of those, I frequently use Dr. Edward Berlin's King of Ragtime: Scott Joplin and the Ragtime Era, (1994, 2016). I also find the Sedalia descriptions in Susan Curtis' Dancing to A Black Man's Tune (1994). quite helpful.
There have been endless articles and essays written about Sedalia in the Ragtime Era. Several deserve special note. Dr. Rhonda Chalfant's 2005 dissertation, "The Midland's Most Notorious: Prostitution in Sedalia, Missouri 1867-1900." It is available through ProQuest at your local library. Dr. Chalfant writes a local history column for the Sedalia Democrat newspaper and her application research on Sedalia sites for National Historic Site recognition are valuable resources.
Finally, I commend Nancy R. Ping-Robbins' book Scott Joplin: A Guide to Research (1998), for its extensive bibliography of Sedalia resources.