We're all wondering what approach the upcoming film Bolden will take toward that foundational jazz figure. Feature films about jazz musicians like Born To Be Blue, Miles Ahead, Bird, and Round Midnight come along every once in a while. Bolden, like these, was made based on an original screenplay, not a novel, so we don't know what the film's blueprint is. The only feature film I know of that is based on a novel is Young Man With a Horn. Although the hero of Dorothy Baker 's novel is supposedly based on Bix Beiderbecke, Kirk Douglas's trumpet playing on the soundtrack was dubbed by Harry James in James' typical bravura Swing style- which tells you a lot about the verisimilitude of the movie.
In the 1980s I wrote the music for a theatrical production that was an adaptation of another novel about a jazz musician. That novel, about Buddy Bolden, is Coming Through Slaughter, by Michael Ondaaje. Slaughter is a town in Louisiana you had to pass through to get to the East Louisiana State Hospital, where Bolden was consigned in 1907. While we all wonder what Wynton Marsalis' music for Bolden will sound like, I'm especially interested in how Bolden's passage into madness is handled, because "Coming Through Slaughter" tackles this issue head on.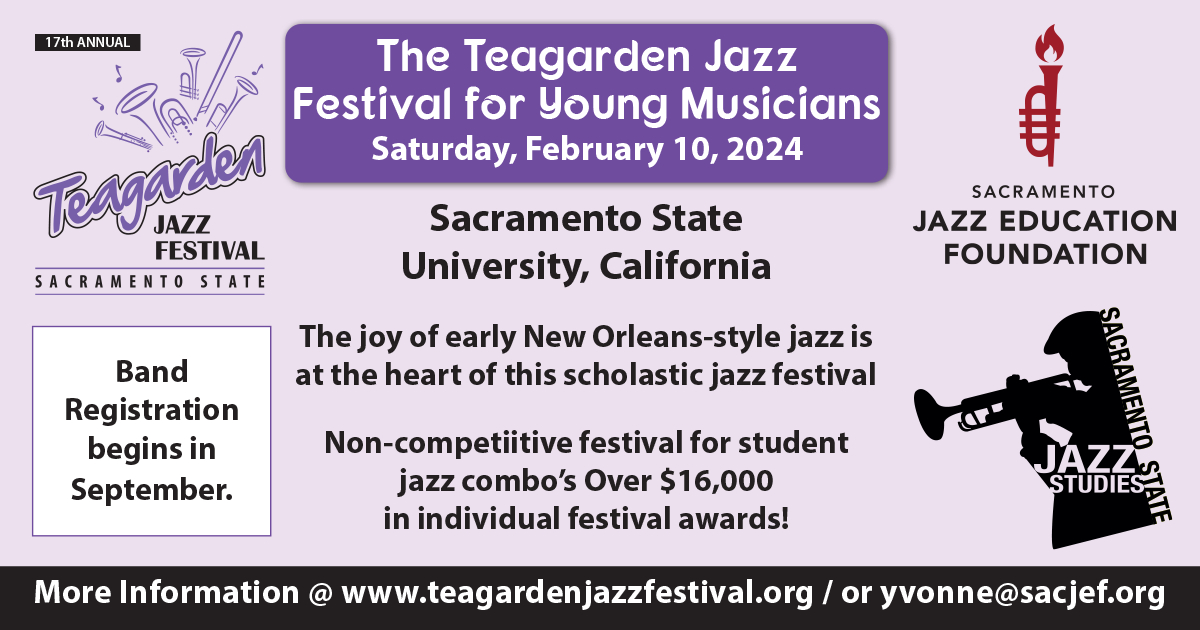 Our theatre group, called Theatreworks, was based in Boston and performed in different spaces. We ended up in a somewhat anomalous venue for this production- this all-black vision of jazz and madness was staged at Harvard's Hasty Pudding Theatre. The Hasty Pudding, which is the third oldest theatre in the world, is well known for musicals done in drag, which it has been presenting since the mid 19th century.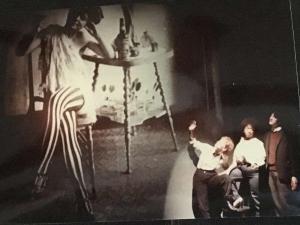 Our production closely followed Ondaaje's impressionistic novel, which uses actual history and interviews with old jazzmen alongside the author's fictionalizations to depict the several years of Bolden's descent from "King Bolden" into insanity. Ondaaje counter-poses Bolden with another character of the era, photographer E.J. Belloq, on whose life the film "Pretty Baby" was loosely based.
Ondaaje is concerned with conveying the gritty, sordid atmosphere of turn-of-the century New Orleans, as a way of bringing us closer to the inner life of Bolden. He writes in a style that tries to approximate jazz, utilizing riff-like sections that move in unpredictable ways to unexpected scenes. This provides a structural analogue to Ondaaje's verbal exploration of the relationship between creativity and madness. In our stage version, we utilized scrims to present much of the action in shadows. This helped create a spectral, somewhat other-worldly atmosphere. It also let us stage scenes of prostitution and violence as shadow plays, inducing the audience to imagine what it could not see.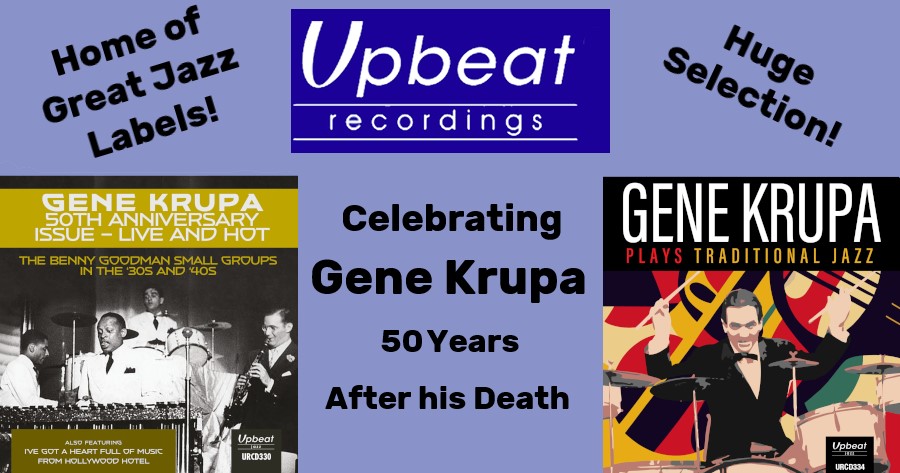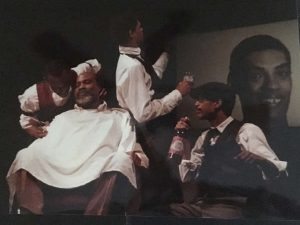 There are, as we all know, areas of agreement and disagreement about what Bolden might have sounded like. My underscoring for the show was done in general eclectic styles, but to prepare for what Bolden himself would play, I immersed myself in as much music that might have shaped Bolden's playing as possible, including that of Bunk Johnson, Punch Miller, Wooden Joe Nicholas, as well as string bands, circus bands and minstrelsy. In the end, the music I recorded for Bolden was in a simple blues/church-y pentatonic style, with smears and growls and some deviation from the melodies. That's how I saw it then and how I still think it might have sounded. It's very possible that his repertoire included other dance styles, like waltzes and schottisches, but Bolden's reputation as an innovator-possibly the first "jazz" musician-is not based on how he played those, but on his individualistic take on blues/gutbucket/ragtime material.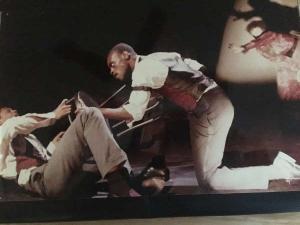 There's no single convincing reason why madness overtook Bolden, but the approach taken by the novel and of our production was appropriately downbeat. When you read the novel or when you left the theatre, you would probably not have felt like singing in the rain. Racism was deeply entrenched and life was very tough for black people in that era- black musicians included. If you want to try and show why and how madness might have descended on Bolden, it makes sense to create an atmosphere of great intensity-of heightened joy and sorrow. You would want to let the audience hear as many of the strains of music floating through the air as possible and then try to show how a musician might filter those strains through a strong individual character in order to create something new. Bolden seems to have been able to do it and, apparently, he paid a price for that effort. He pays it in the novel as he did in our stage version. We'll see how that relationship between creativity and madness plays out in the upcoming film.
---
Photos from the 1980s Staging of Coming Through Slaughter provided by the show's director Tim McDonough.