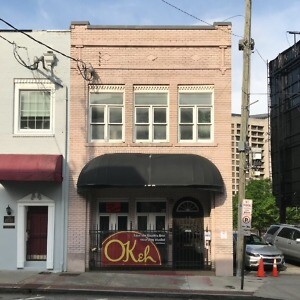 Movement to save it wins temporary injunction.
In June 1923, pioneer record producer Ralph Peer and New York-based Okeh Records took their newly-invented portable recording equipment to Atlanta, Georgia. In an empty downtown warehouse on Nassau Street they made American music history.
This first commercial "on location" recording session outside the permanent music studios in Northern cities gave Okeh the opportunity to find and record Southern talent closer to the source. Most noteworthy, the Nassau Street recording sessions were the first to record what we know today as country music, but significant jazz, blues, and gospel recordings were also made.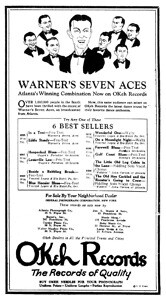 The first commercial radio station to go on the air in the South was the Atlanta Journal newspaper's WSB in on March 15, 1922. Just two days later, the rival Atlanta Constitution newspaper started broadcasting as WGM.
Warner's Seven Aces, Atlanta-based dance band of recent college graduates led by pianist and composer Byron Warner, was formed in May 1922 and by July they were performing daily concerts on WGM. They were billed as the country's second "radio orchestra," second only to Detroit's WWJ, and continued to perform regularly at Atlanta's premiere social clubs, the Capital City Club and the Piedmont Driving Club.
In April 1923, the Constitution announced that the Aces would be taking a week off in May to travel to New York to make records for Okeh Records. However, when May rolled around, the same newspaper reported:
Another angle of interest in the contract for the Aces to make records is that the phonograph company, one of the largest producing companies of its kind in the world, will soon open a recording studio in Atlanta and the Aces' records will be made here.
Thus in mid-June, the Okeh team traveled to Atlanta to set up a temporary recording studio and immortalize Southern musicians performing on native Southern soil. The Constitution reported that the Aces recorded eight numbers. Six of them were released in the United States on the Okeh label, four of them were also released in Germany on the Lindström label, and one was released in Great Britain on the Parlophone label. The first issued was the double-sided disc "In a Tent" / "Eddie Steady." It was Okeh's best-selling dance record according to the New York Sunday News on August 5, 1923.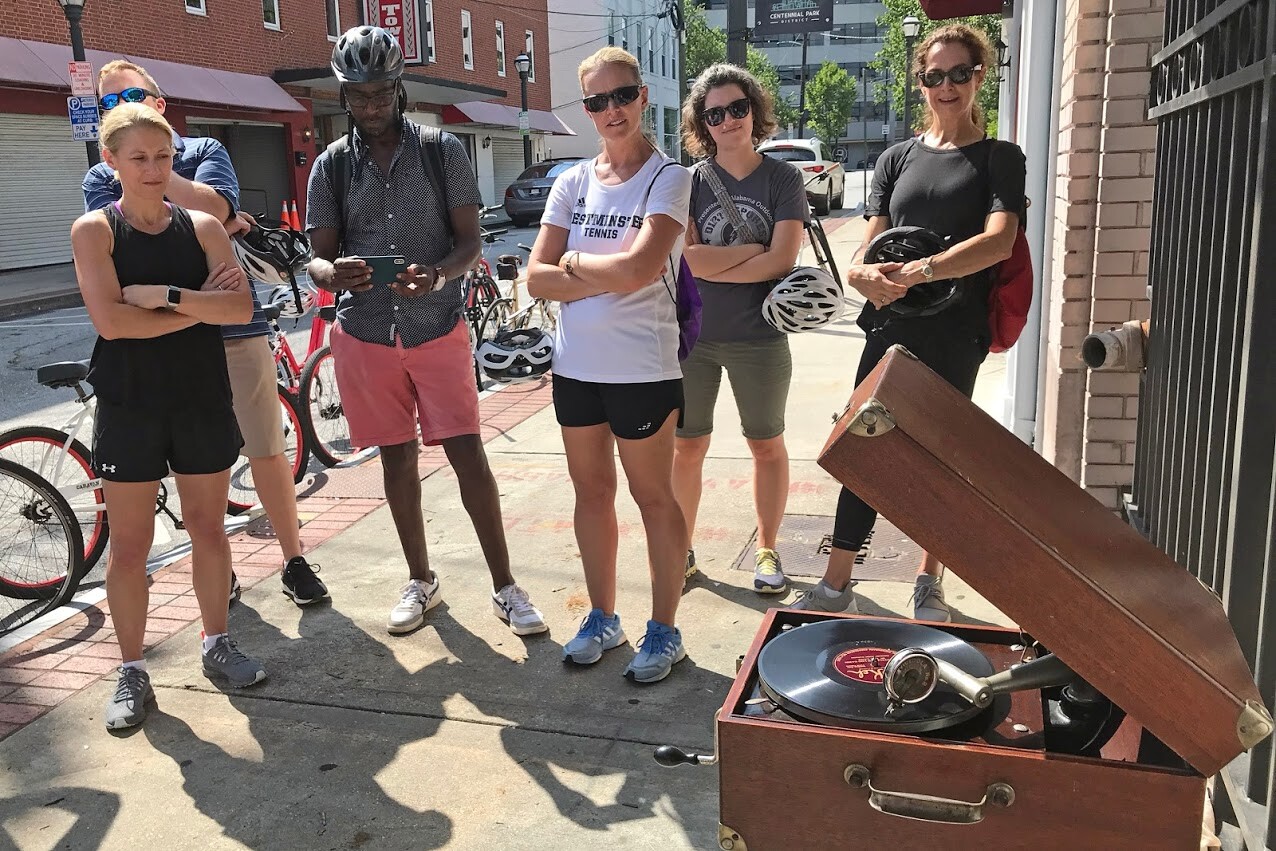 Fulcher's Novelty Orchestra, an Augusta-based dance band led by composer and director Charles Fulcher who also played clarinet and violin, was another hot jazz band that recorded at those same sessions. Two songs were released on both the Okeh label and on the Lindström label in Germany. Both the Aces and Fulcher's band would eventually sign with Columbia Records.
While the Aces may have been the guaranteed profit-maker for Okeh's historic trip to Atlanta, Peer and his team were also looking to make new "race records" of African-American musicians. In 1920, Peer had recorded Mamie Smith and Her Jazz Hounds performing "Crazy Blues," credited as the first blues song recorded by African-American artists. Peer continued his search for new blues talent when he recorded Lucille Bogan, Eddie Heywood, and Fannie Goosby in Atlanta in 1923. (Okeh also recorded Bob White's Syncopators – "Atlanta's only Colored orchestra of its kind" – but those songs were never released.)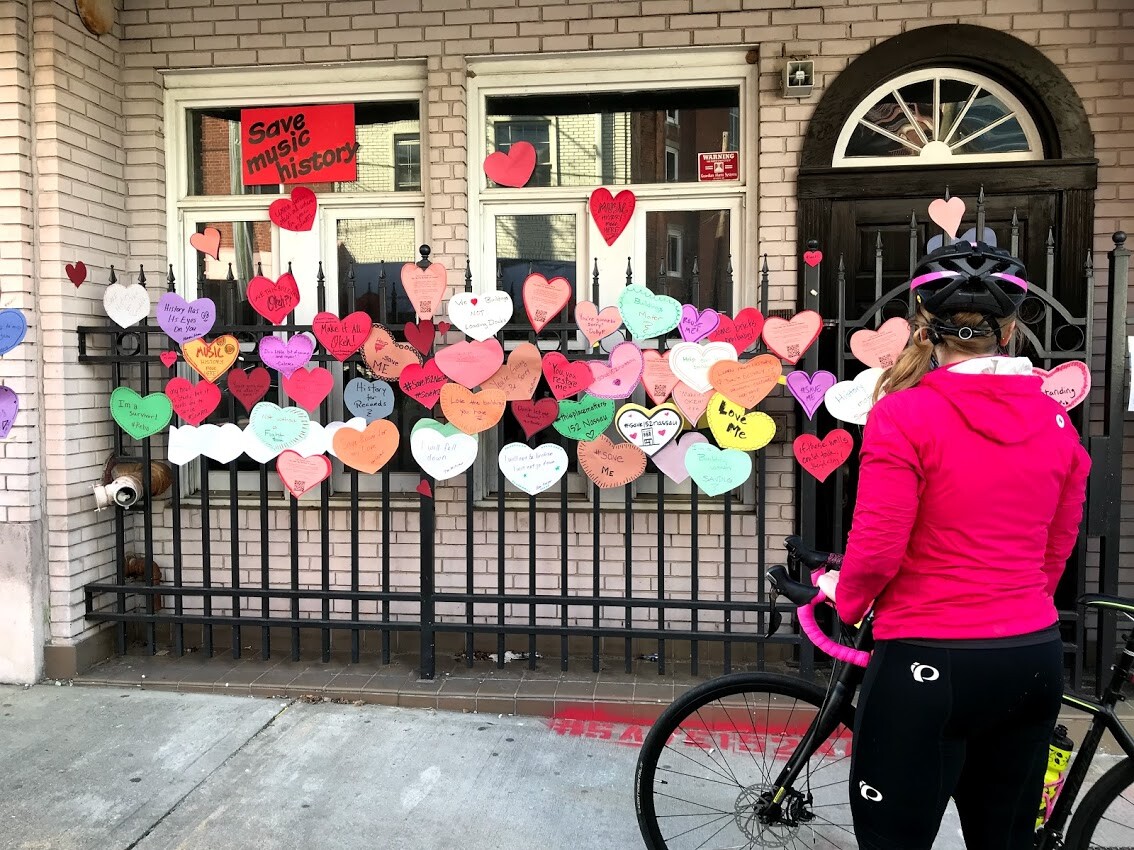 But Polk Brockman, manager of his family's furniture business which was Okeh's Southern wholesale distributor, also convinced Peer to record Fiddlin' John Carson, a champion at local competitions who had gained broader notoriety performing on WSB radio. Brockman ensured Peer that he'd buy 500 copies of Carson's recordings of "The Little Old Log Cabin in the Lane" / "The Old Hen Cackled and the Rooster's Going to Crow" to sell locally. As the legend goes, they sold like hotcakes and the yet-to-even-be-named country music genre had its first hit record.
152 Nassau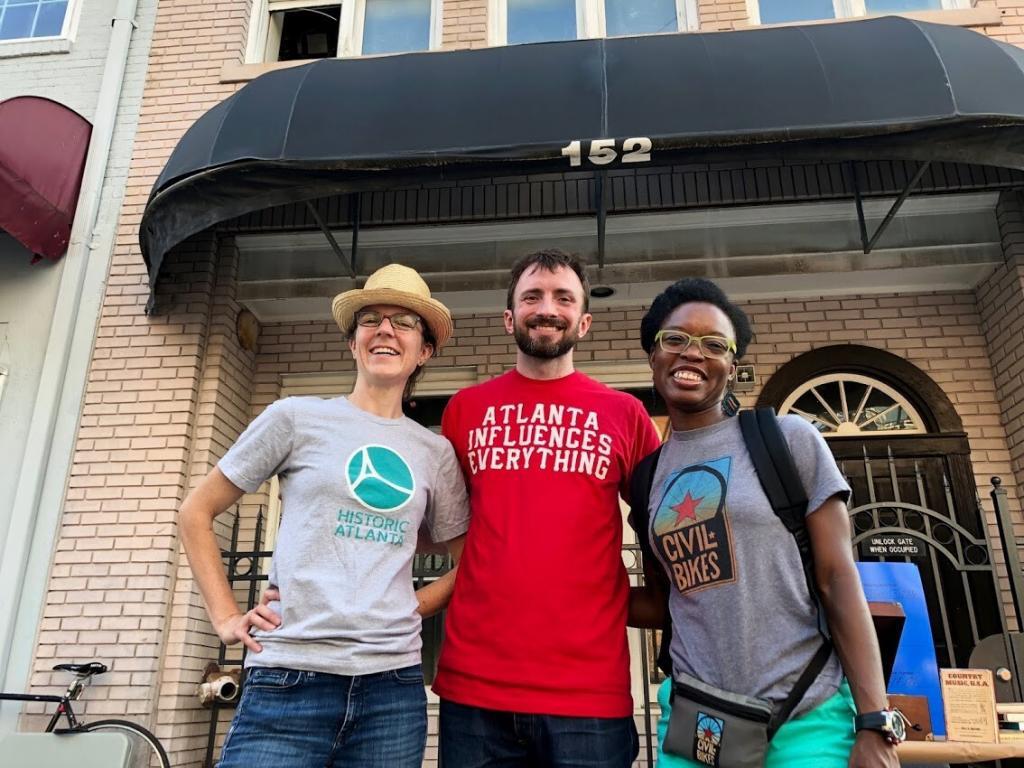 The building where Okeh set up its temporary recording studio in 1923 had been lost to time until the exact address was discovered in 2017 in a story in the African-American-owned Atlanta Independent newspaper reporting on Okeh's race records. Unfortunately, around the same time a developer had started making plans to demolish the building to replace it with an outlet of Jimmy Buffett's Margaritaville restaurant chain.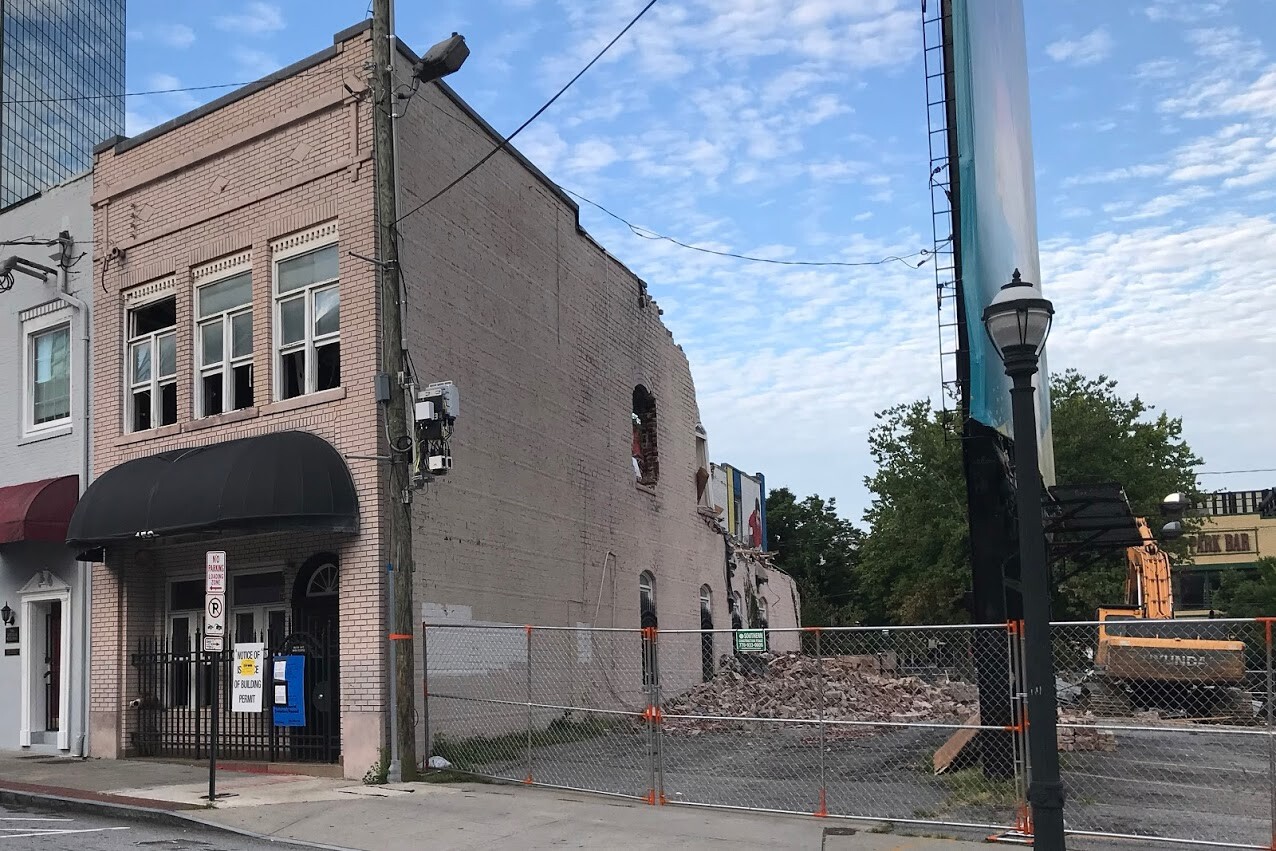 Upon learning of the building's significance, the City of Atlanta began the process of designating it as a nationally-significant local landmark which would provide a level of protection. However, the developer threatened to sue and the City agreed to allow demolition.
Local preservationists have continued to raise awareness about the building and the historic records made there. Demolition of later additions to the building began in August 2019, but they have now gotten a temporary restraining order from a Fulton County judge. A court hearing is pending.
For more information about the building and the fight to save it, please visit nassaustreetsessions.com.