Come to jazz class! The Potomac River Jazz Club (PRJC) of the Washington DC area has issued a call to all other clubs and societies in the global jazzsphere to partner with it in presenting the jazz education talks it airs on Zoom.
Since the pandemic, PRJC has been presenting a monthly talk featuring an authority on one of the many facets of traditional jazz or swing. Presenters have included Louis Armstrong biographer Ricky Riccardi, John McCusker of the Kid Ory House, strings expert Seva Venet, historian David Sager of the Library of Congress, Holly Bendsten of New Orleans' Pfister Sisters, and many others. In July, for the 27th talk in the long-running series, the guest was newly named Preservation Hall musical director Wendell Brunious.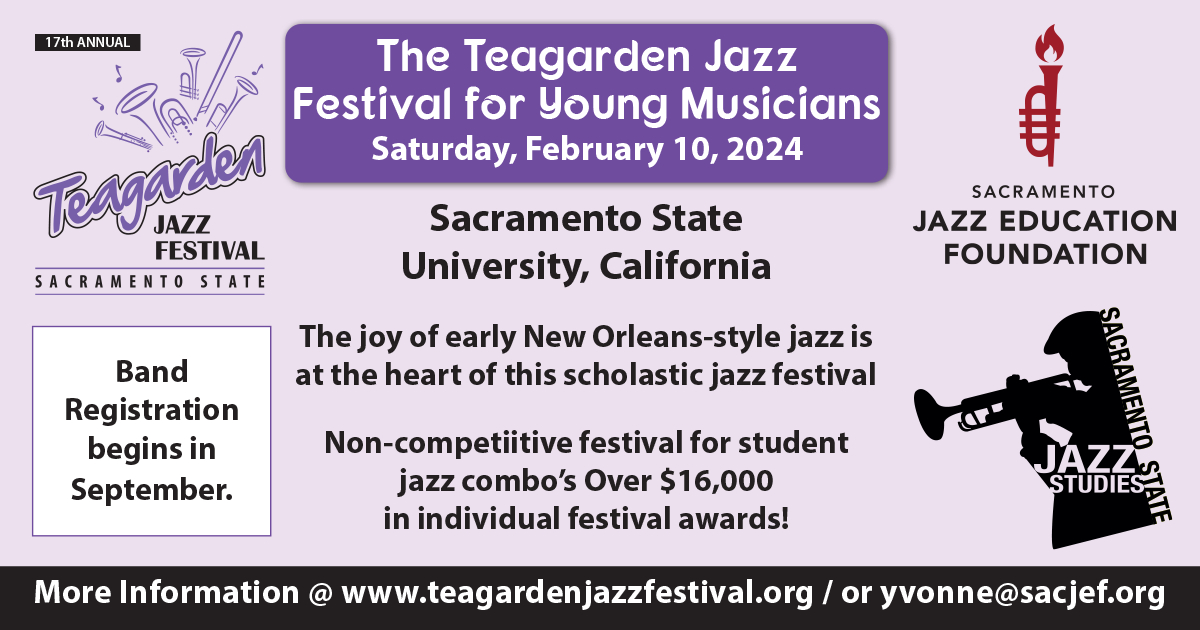 The talks take place, usually on a Monday or Wednesday night at 7 pm Eastern time via Zoom. They are free but PRJC welcomes donations to help it defray its costs which include an honorarium to the presenter. Participants must register by 5 pm Eastern time the night of the talk on Eventbrite, an event ticket agency, and they receive their Zoom link by email shortly before "airtime."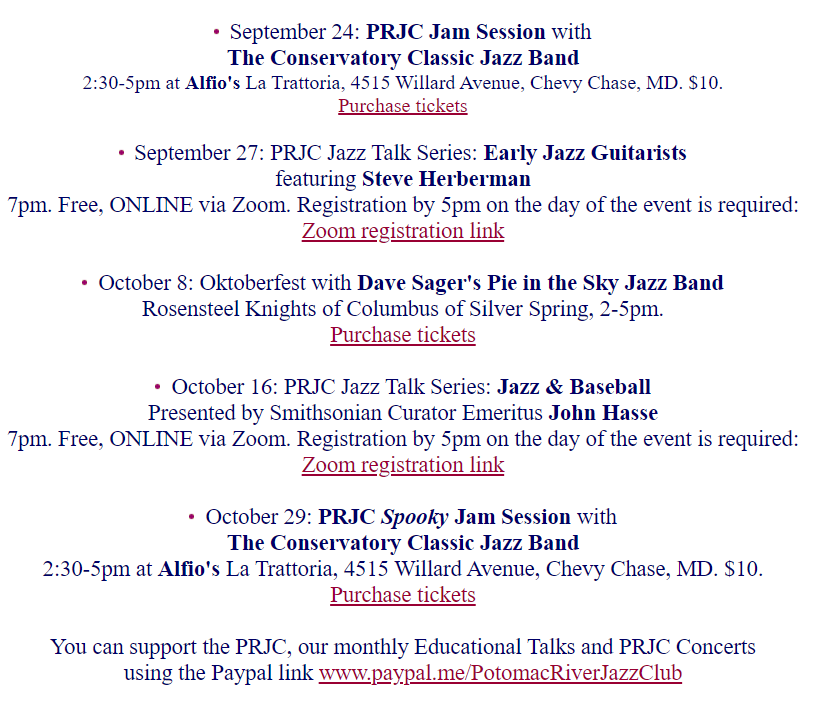 In October, around World Series time, our talk will center on the ties between jazz and baseball. And, in November, our guest will be Deano Assunto of the Dukes of Dixieland Assunto family tracing the band's history.
The talks are the brainchild of PRJC's newsletter "Tailgate Ramblings" editor Elie Cossa who said, "the more clubs that promote the series to their members, the wider the audience able to enjoy the great history and inside stories of our music. PRJC has been underwriting the entire cost throughout the series and if more tune in, we may one day break even." "They have been such rich, rewarding sessions, PRJC hopes to continue the talks indefinitely," Cossa said.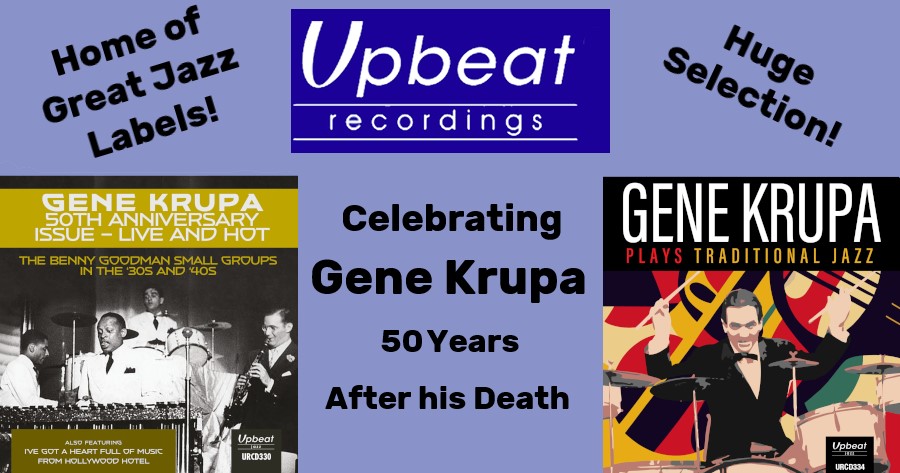 Clubs in Philadelphia, Portland, OR, St. Louis, and some California locations have already elected to partner. If your club wishes to learn more, contact PRJC Board Member Joel Albert: [email protected] or 301-762-3323. https://prjc.org/