They were one of the most popular Dixieland bands of the 1950s and '60s, performing and recording their enthusiastic brand of trad jazz for a consistently large audience. Although the last years of the Dukes of Dixieland were tragic, the music that the Assunto Brothers left behind is filled with joy and excitement.
The history of the Dukes of Dixieland (not to be confused with an identically-named group formed in 1974 that has no connection to the Assuntos) contains a prelude and then four periods that cover their 25 years.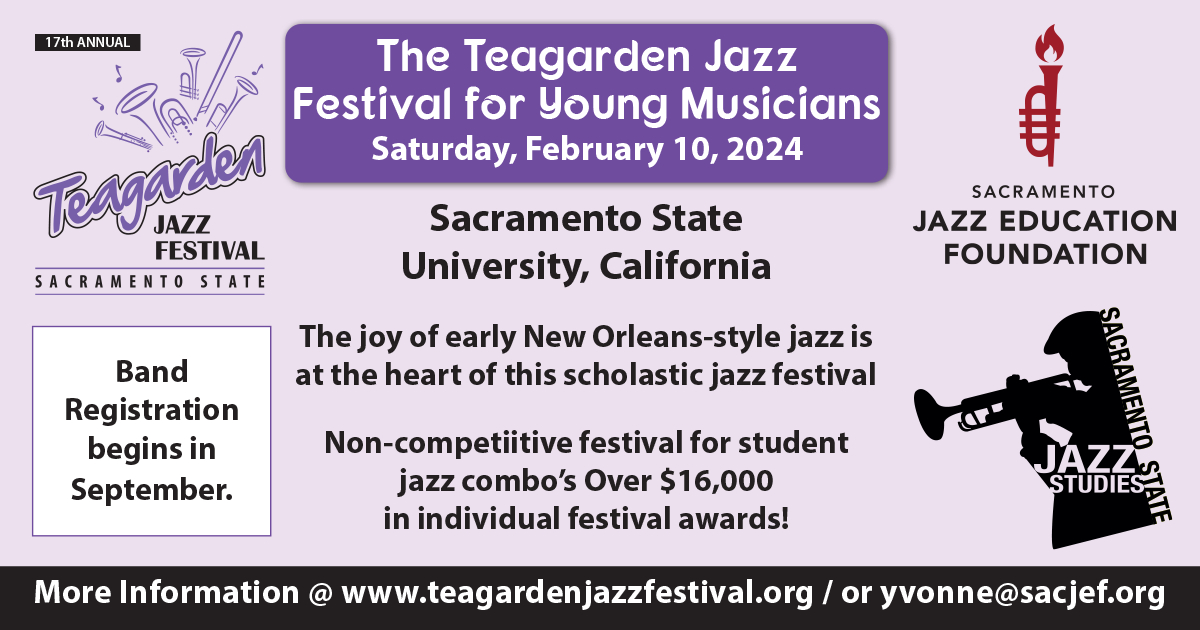 Jacob "Papa Jac" Assunto (1905-85) was a versatile musician who played both trombone and banjo. While he recorded one selection ("I'm Afraid To Care For You") with Tobin's Midnight Serenaders (a seven-piece group from New Orleans) on Jan. 22, 1925, his second recording would not occur until he was a member of his sons' group in 1956. Instead, he taught music and directed the band at Redemptorist High School in New Orleans. Assunto married and had four children: two daughters that were amateur musicians who played woodwinds, and two sons.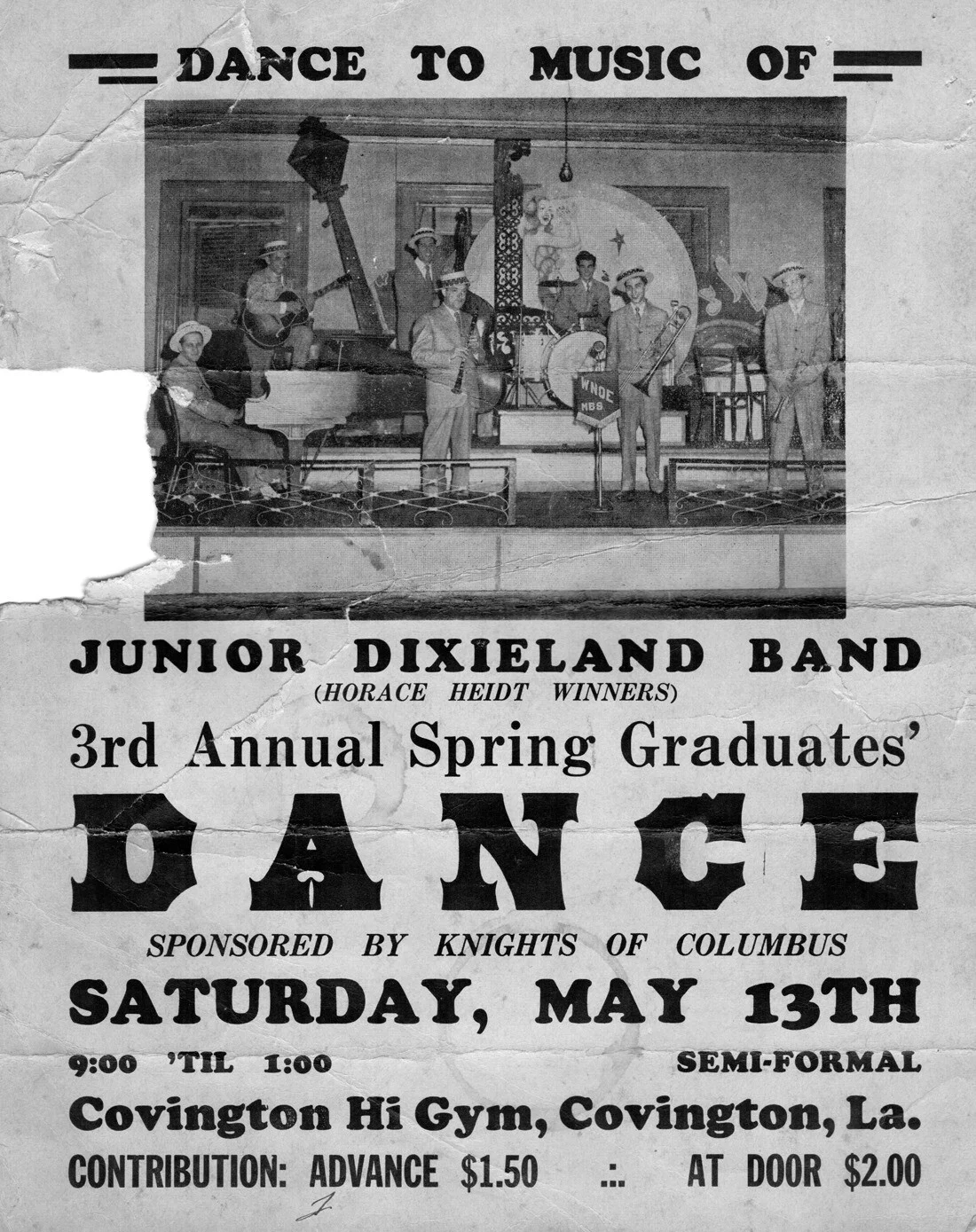 Fred Assunto was born Dec. 3, 1929 and was followed by Frank Assunto on Jan. 29, 1932. Frank took up the trumpet while Fred followed his father on trombone. They grew up in a very musical atmosphere in New Orleans and developed quickly as musicians. In 1946 Frank and Fred played with a youth band each Saturday night at Mama Lou's Seafood restaurant and occasionally at the Moonlight Inn; the 17-year old Pete Fountain sometimes joined them. Although they were paid very little, they gained experience and the 14-year old Frank already showed skills that would serve him well as a bandleader. By 1947 their group was called the Basin Street Four, Five or Six, depending on how many musicians were available. Around this time, Fred Assunto met Betty Owens, a fellow teenager who had been singing hillbilly music locally since she was six. Soon she was Fred's girlfriend (and future wife), and the new vocalist in their band.
After finding out that the weekly Horace Heidt Pot O'Gold radio show was coming to New Orleans and having a local talent contest in Jan. 1949, the Assuntos quickly put together a seven-piece group that included Pete Fountain to compete on the show. They called themselves the Junior Dixieland Band, won the contest, and were invited to tour with the Heidt production. They eventually competed in the national talent contest, coming in second behind a pair of female singers. After six weeks with the Heidt Show, the Assuntos returned to New Orleans, joined the musicians union, and became professional musicians.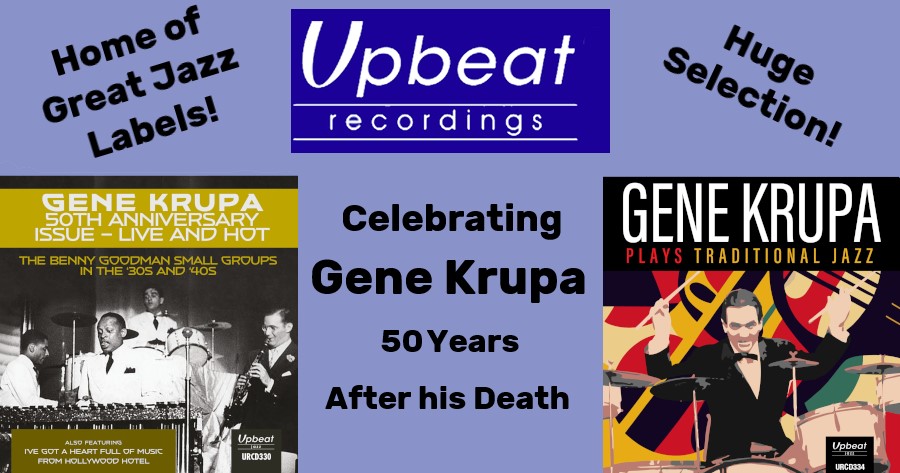 The first period for the group lasted seven years. After an initial period of struggling to find work, they were featured at the Golden Slipper in Baton Rouge for 22 weeks. Deciding that the Junior Dixieland Band was a name that they had outgrown, they renamed their group the Dukes of Dixieland.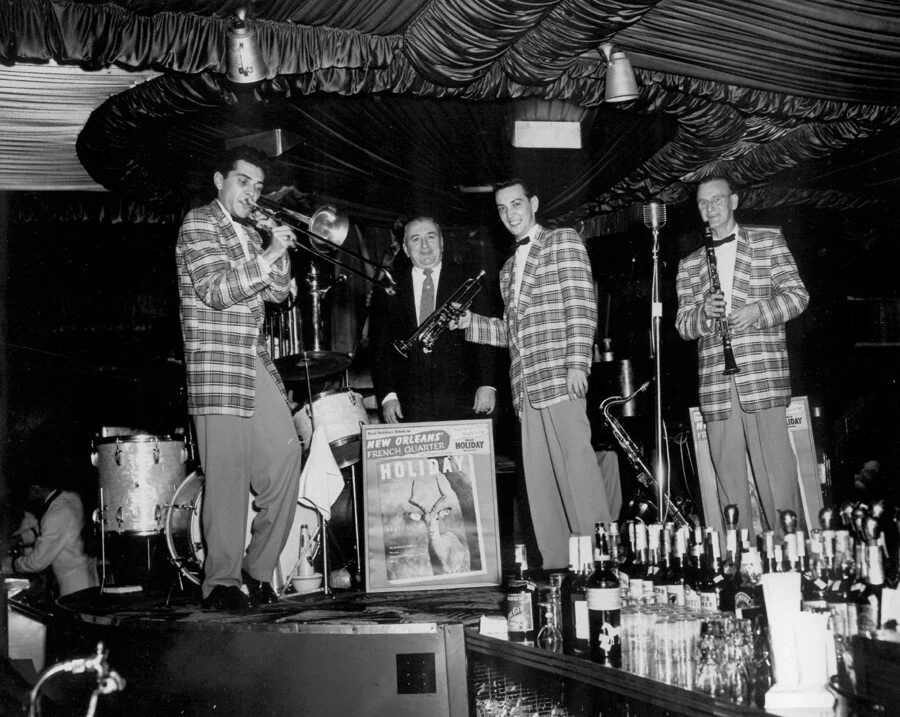 Their big break occurred when they were picked as the replacement group at the Famous Door in New Orleans, succeeding Sharkey Bonano's Kings of Dixieland which was going out on the road. Starting in Dec. 1950, the Dukes worked as the club's house band for 3 ½ years, constantly being held over due to their rapidly growing popularity.
The Dukes of Dixieland made their first recordings in late 1951 with eight titles recorded on 78s for the Band Wagon label. During that period Bill Shea was the group's clarinetist and Betty Owens (who was called the Duchess of Dixieland) taking two vocals. The same group recorded a rare LP for the Imperial label in 1952 that included one of the earliest versions of Paul Barbarin's "Bourbon Street Parade"; only George Lewis and Percy Humphrey (the latter on a session not released until the CD era) preceded the Dukes. During 1952-53 with Harry Shields on clarinet and Betty Owens taking three vocals (two shared by Frank Assunto), they recorded 10 songs on 78s for Okeh and one number that came out years later on an LP. The Okeh, Band Wagon, and Imperial recordings are all quite rare today and show that the Assuntos already had their easily identifiable playing styles together at that early stage.
The Dukes of Dixieland began to venture outside of New Orleans by 1954, having success at the Preview Lounge in Chicago where they played for 16 weeks. 1955 brought a couple of important changes to the band. Betty Owens left to give birth to her and Fred's first child and, although she occasionally sang with the Dukes in later years, that was largely the end of her performing career. To compensate, later that year Jac Assunto left his teaching job to become a member of the band on second trombone and banjo. By then the Dukes had had success playing in Las Vegas and in 1956 they moved there, performing for 64 weeks at the Thunderbird.
The band recorded their first major LP in 1955 for the Vik label, one simply called The Dukes Of Dixieland. That album, which consists of Dixieland standards including memorable versions of "Panama," "At The Jazz Band Ball," "That's A Plenty," and "Fidgety Feet," featured Pete Fountain in the sextet.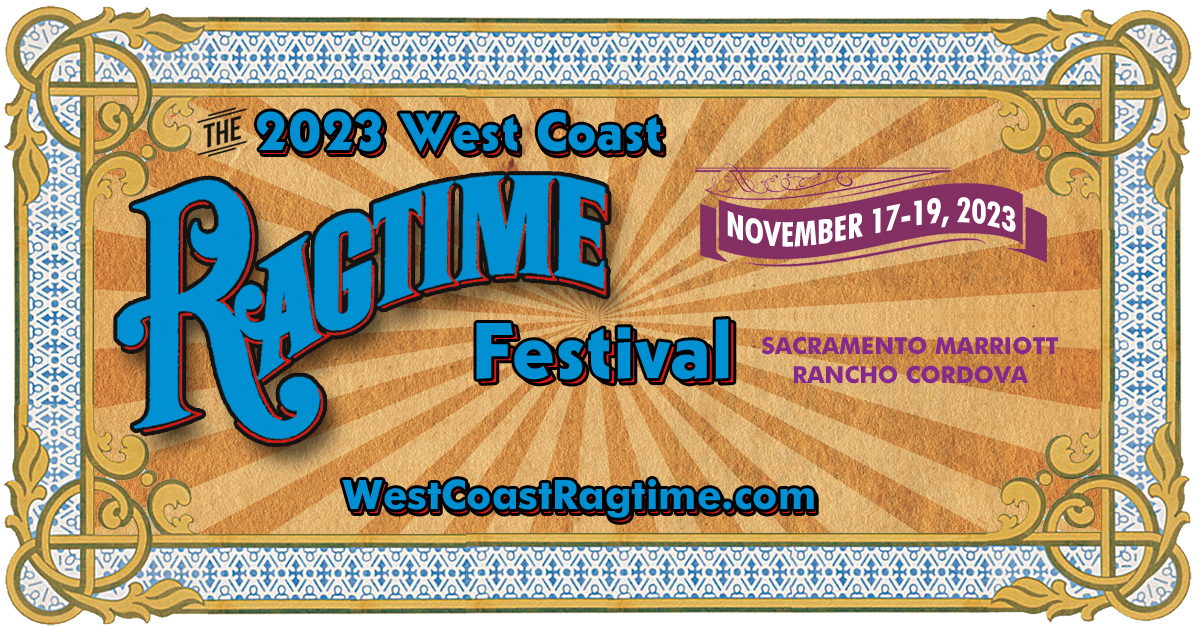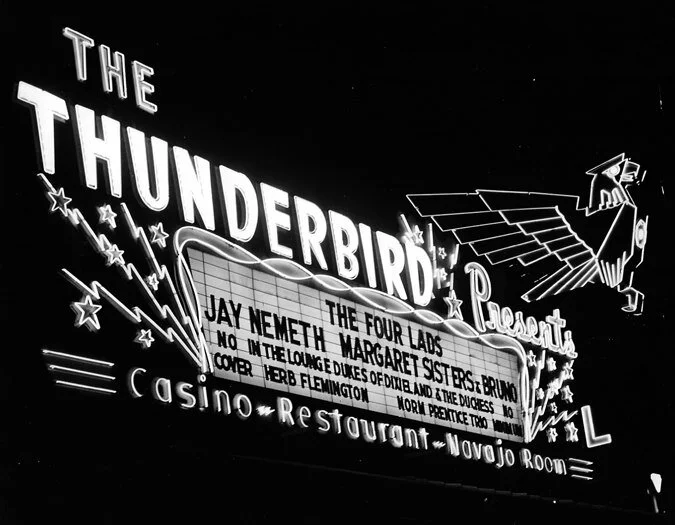 The second period for the Dukes Of Dixieland began in 1956 when they were signed by Sidney Frey to the Audio Fidelity label. They recorded 11 albums on their own for the label during a four year period, plus three sessions (resulting in two albums) with Louis Armstrong. Their second record for Audio Fidelity (the Dukes Of Dixieland Vol. 2) from 1957 is considered the first jazz album made in stereo. Their first nine albums together sold over a million copies by 1959. By then, the Dukes of Dixieland were not only a household name in the trad world but their fame was becoming nationwide. In 1959 they performed a sold-out concert at Carnegie Hall, were featured at the Playboy Jazz Festival in Chicago, and were on the Ed Sullivan three times. In the late 1950s they also appeared on three of the legendary Timex all-star jazz television specials and toured Europe.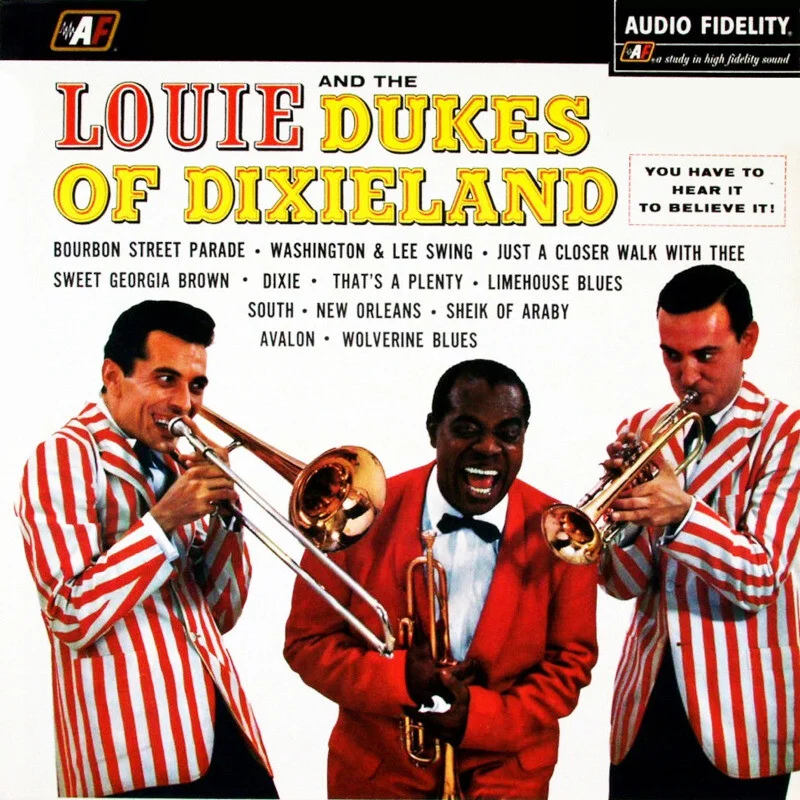 By 1956 when they started with Audio Fidelity, Frank Assunto was a commanding trumpeter with an attractive tone who played a solid and frequently exciting lead and inventive solos within the style. He was also an underrated singer. Fred Assunto had a percussive yet often melodic style and was a real crowd pleaser, being quite animated during his performances, exciting audiences.
In addition the Audio Fidelity period found the band utilizing such fine clarinetists as Harold Cooper, Jack Maheu, Eugene Bolen and (by 1959) Jerry Fuller, along with pianist Stanley Mendelson, Papa Jac, and a variety of players on bass/tuba and drums. Unfortunately, as is true with many of their recordings, the Dukes' Audio Fidelity albums have rarely appeared on CD so one has to do a bit of a search to find the LPs. After their first couple of records featured standards, some of the others were built around themes including ones titled Marching Along, Minstrel Time, Mardi Gras Time, Circus Time, On Campus, Up The Mississippi, and Piano Ragtime.
The sessions with Louis Armstrong were joyous affairs. The Dukes were thrilled to be playing with their idol, and Satch enjoyed their enthusiasm and mastery of the New Orleans style. Together they recorded no less than 20 selections and, in addition, 14 alternate takes have also been released. The interplay between the two trumpeters and Armstrong's dramatic high-note playing on "Avalon" are particularly memorable.
By 1961 when their third period began, the Dukes of Dixieland were at the height of their popularity. In fact, they were so well known that they were signed by the Columbia label. While their frontline remained consistent with Frank and Fred Assunto along with Jerry Fuller (the best of their clarinetists after Fountain), the Dukes utilized a more modern and flexible rhythm section consisting of pianist Gene Schroeder (formerly with Eddie Condon), bassist Jim Atlas, drummer Charlie Lodice, and guitarist Herb Ellis (famous for his work with the Oscar Peterson Trio).
They recorded six albums for Columbia during 1961-64, playing some show tunes on the excellent Breakin' It Up On Broadway, folk songs on Dixieland Hootenanny, and gospel tunes with the Clara Ward Singers on We Gotta Shout. Most rewarding are Now Hear This (arguably their finest studio album), 1964's World's Fair (with Nick Fatool or Barrett Deems on drums and highlighted by "Colonel Bogey March" and "The Dukes Come Marching Home"), and Dukes At Disneyland. The latter, a live date from Sept. 29, 1962, features the Dukes of Dixieland at the peak of their powers. The LP contains lengthy versions of six songs (including "Royal Garden Blues," "Wolverine Blues," and "Original Dixieland One-Step") and has many stirring ensembles and one dazzling solo after another from the three horns with Jerry Fuller sometimes taking honors. Happily, although the Columbias are also a bit difficult to find on CD, this particular set is the most readily available. The band never sounded better on record.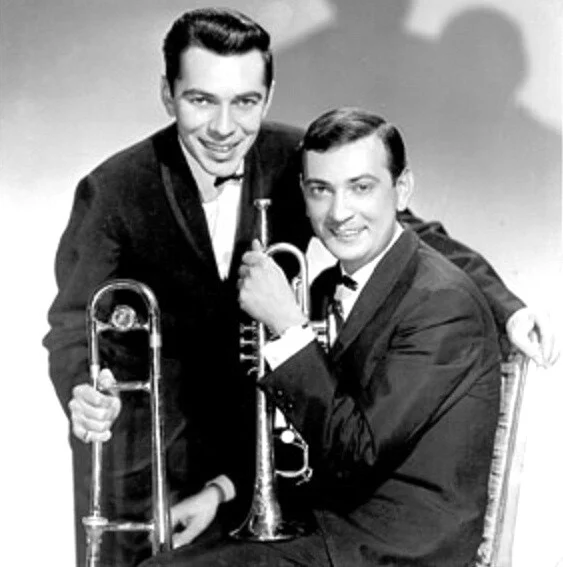 In 1964 when they recorded their final album for Columbia, Frank Assunto was still just 32 and Fred was 34, but they were entering their last period. The rise of the Beatles and rock in general was making it more difficult for Dixieland and swing groups. The Dukes would probably have survived and done well in the 1970s due to their earlier fame, but health problems cut short not only their careers but their lives.
Fred Assunto was stricken with cancer by early 1965 and, when the band recorded their debut album for the Decca label (Live At Bourbon Street), Dave Remington was subbing on trombone. While he was back in time to be on the Come On And Hear album later in the year, that was Fred Assunto's final recording. He passed away from a heart attack on April 21, 1966 at the age of 36.
The Dukes of Dixieland recorded six albums for Decca during 1965-68 including Sunrise Sunset, Songs From Thoroughly Modern Millie, Come To The Cabaret, and Greatest Hits. Ed Hubble or Jim Beebe were in Fred Assunto's place and, while he no longer played regularly with the band (being too depressed after Fred's passing), Papa Jac Assunto came back for most of the recordings. The Decca albums, while not featuring the stretching out of the Dukes At Disneyland record, are worthwhile with fine concise performances (often around three minutes long, most likely kept brief for possible radio airplay) and the leader still taking excellent solos and vocals.
In 1969 Frank Assunto moved back to New Orleans. He played fairly regularly for a time and went out on tour on an occasional basis but there were no further recordings. Tragically, in addition to the strain of supporting his wife Joan who had several brain tumor surgeries, their four children, Fred's widow Betty, and her kids, in addition to trying to keep a version of the Dukes of Dixieland going, Frank Assunto was also suffering from cancer. He had planned to open his own club in New Orleans but on Feb. 25, 1974 he passed away at the age of 42.
They may have only lasted 25 years, but the Dukes of Dixieland are still remembered as one of the most spirited and musical of the American hot jazz bands of their time.
Write Scott Yanow at [email protected].