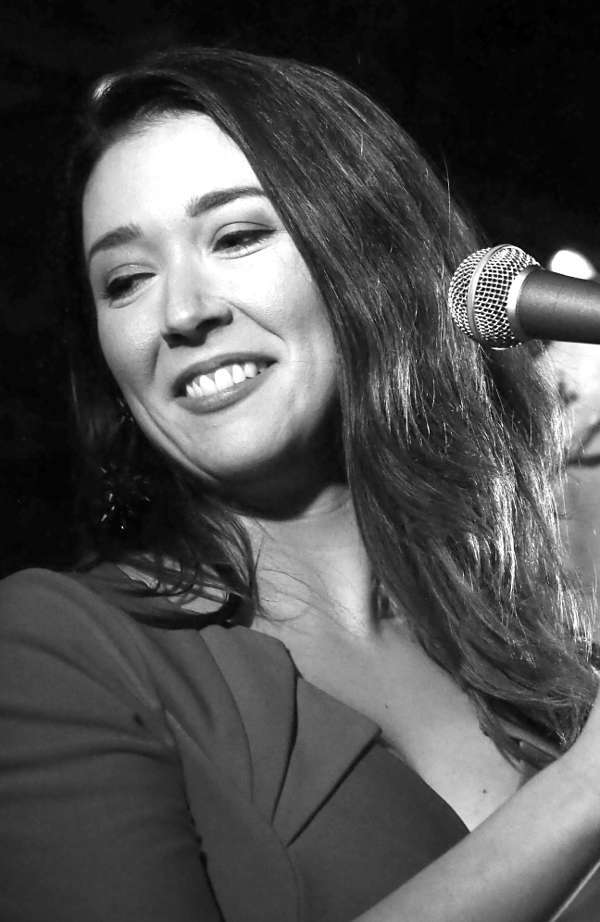 As an avid Dukes of Dixieland fan, I was very pleased to discover we still have an Assunto out there making music, lovely Lexie Assunto is the singer for the Assunto Dukes. (A quick read of Bourbon Street 1953, an article I wrote for Syncopated Times, will let the reader know my ties to the Assunto family.) We lost Frank, Freddie, Betty, and Papa Jac some time ago but I've remained good friends with Deano Assunto, Frank's son. He provides me with most of my Assunto info and I appreciate it. You could also call him the guy who helped build the Assunto Dukes!
Lexie's barely into her 30's and is a mom as well as a very good vocalist. I've not seen her live yet but hope to next June at the Elkhart Jazz Fest. I have seen two videos on YouTube of the new Dukes and Lexie reminded me very much of her Aunt Betty who sang with the Dukes in the "good old days" when the Dukes of Dixieland was considered one of the top jazz bands in the country.
I'm sure Lexie, during her teen years, was in frequent contact with her Aunt Betty and you can also bet she learned from her. In a recent email, Lexie let me know of her love of jazz (and Aunt Betty). "Yes, jazz has been in my life as long as I can remember and I was singing jazz with my Aunt Betty before I could speak. It's all very nostalgic and fun for me."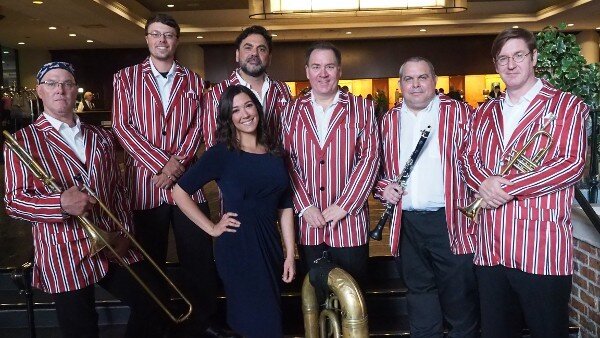 Deano, the president of the New Orleans Jazz Club, has been a big help to Lexie. In fact, she makes it clear that Uncle Deano, about a year and a half ago, approached her and several other musicians with the idea of doing a tribute band. Lexie tells me, like many other vocalists, she is a bit nervous when per-forming but she adds "… my duty outweighed my nerves and it's been a great learning experience thus far."
When I've listened and watch the band on YouTube, it's obvious they're using tunes the Dukes would use and they even sound a bit like the Dukes. If the virus gives us a break next June, the Assunto Dukes with Lexie will be at Elkhart's jazz festival for all three days (third full week in June). Maybe Lexie can bring her little girl, Lila, who will be an "old" ten then! Lexie's dad played in a rock band so she's had a lot of exposure to American music but for now Lexie's enjoying being an Assunto Duke. Frank, Freddie, and Papa Jac, as well as Betty Assunto would be very pleased!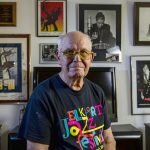 Van Young has helped keep the Elkhart Jazz Festival a swinging proposition for the past three decades. He also hosts Patterns in Jazz, Sundays at noon (Central) at WGCS-FM 91.1, Goshen, IN. Listen online at www.globeradio.org.
He is currently writing a series of short memories from his interactions with jazz folk over the years. These don't count against your monthly article limit.