Catherine Russell and her backing sextet, one of the hottest in Manhattan, swung sweet and hot at Birdland on West 44th Street in New York City on February 16 as part of their concert series, A Valentine's Celebration: "Nothing But Love Songs."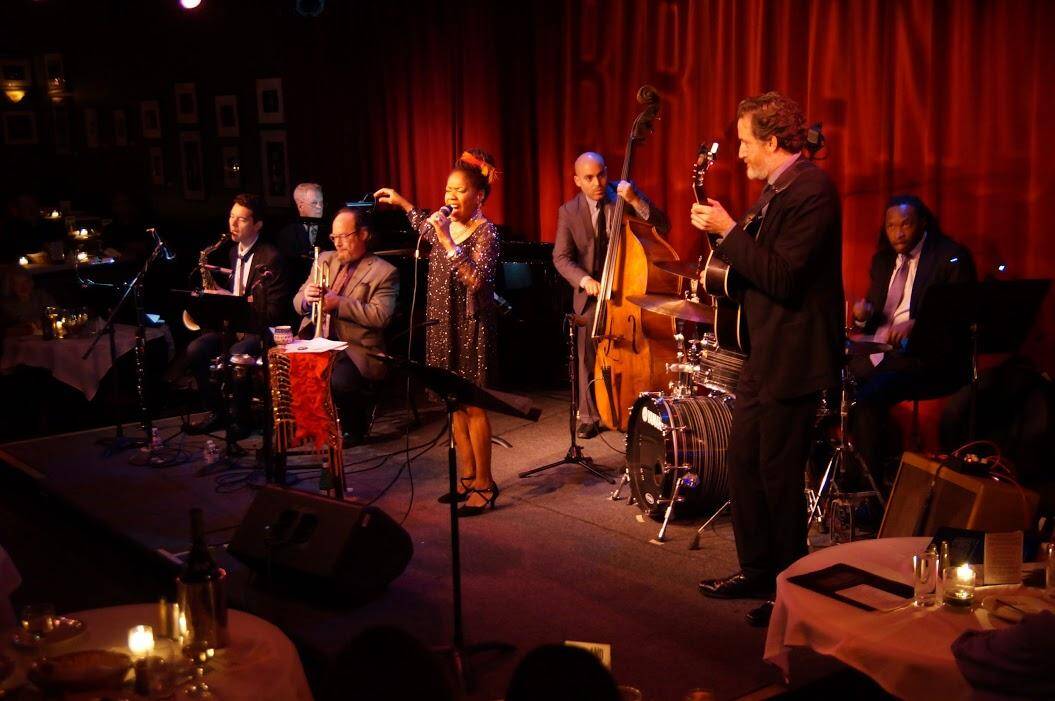 The mighty Ms. Russell hit the stage in front of a sold-out audience with "Let the Good Times Roll" and never let up from there, covering Fats Waller's "You're the Only One for Me," Benny Carter's "When Lights Are Low," the swing-era favorite "Don't Take Your Love from Me" (a hit for Mildred Bailey), and "Swing, Brother, Swing" (popularized by Billie Holiday with Count Basie). She returned to Waller (and Andy Razaf) for "Blue, Turning Gray Over You," then loped into the cagey "What's Been Done Before," an affecting "The Very Thought of You," Rodgers and Hart's "My Heart Stood Still," and the effervescent Jule Styne-Sammy Cahn number "Errand Girl for Rhythm," the perfect vehicle for this high-energy songbird.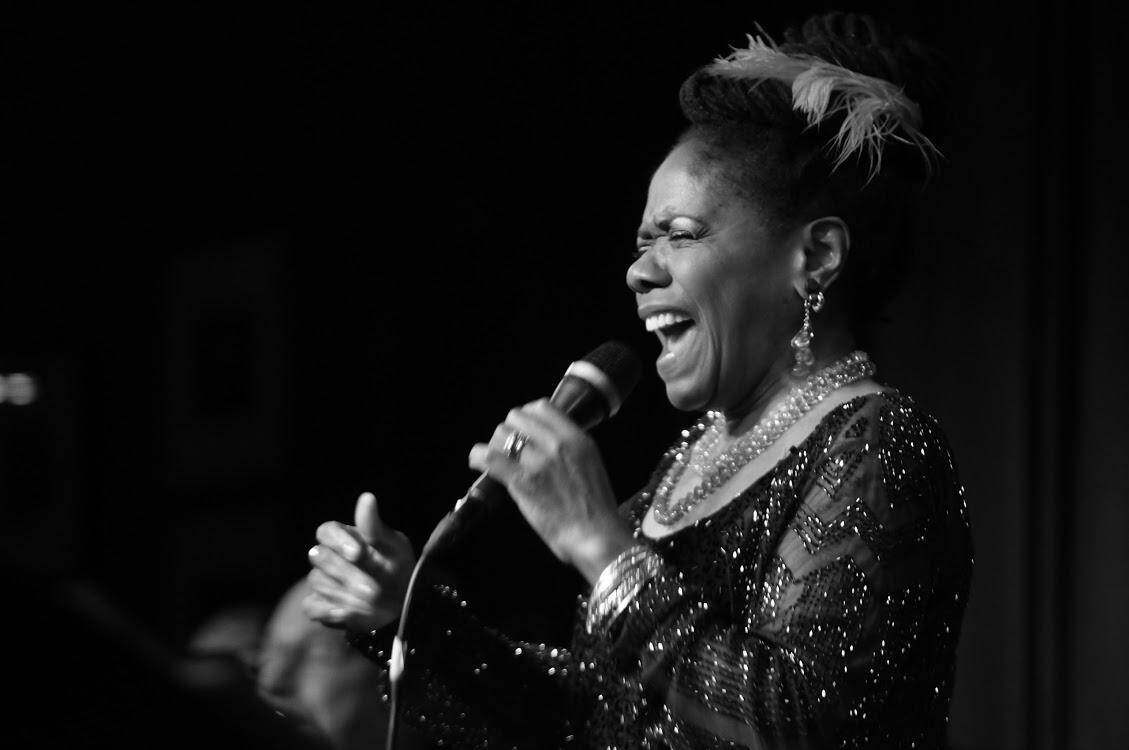 Along the way, the singer gave effective solo space to her band, including Jon-Erik Kellso (tp), Evan Arntzen (cl, ts, ss), Matt Munisteri (g), Mark Shane (p), Tal Ronen (b), and Mark McLean (d), all first-call musicians for this repertoire. Arntzen wailed on Sidney Bechet-inflected soprano sax, underlining the slyly suggestive lyrics of "You've Got the Right Key, But the Wrong Keyhole."
The band slowed down only a little for the Dinah Washington co-written "Let Me Be the First to Know," "Them There Eyes," and the Esther Phillips classic "Aged and Mellow." They all wrapped up with the title tune of their latest CD, Irving Berlin's "Harlem on My Mind," to sustained applause.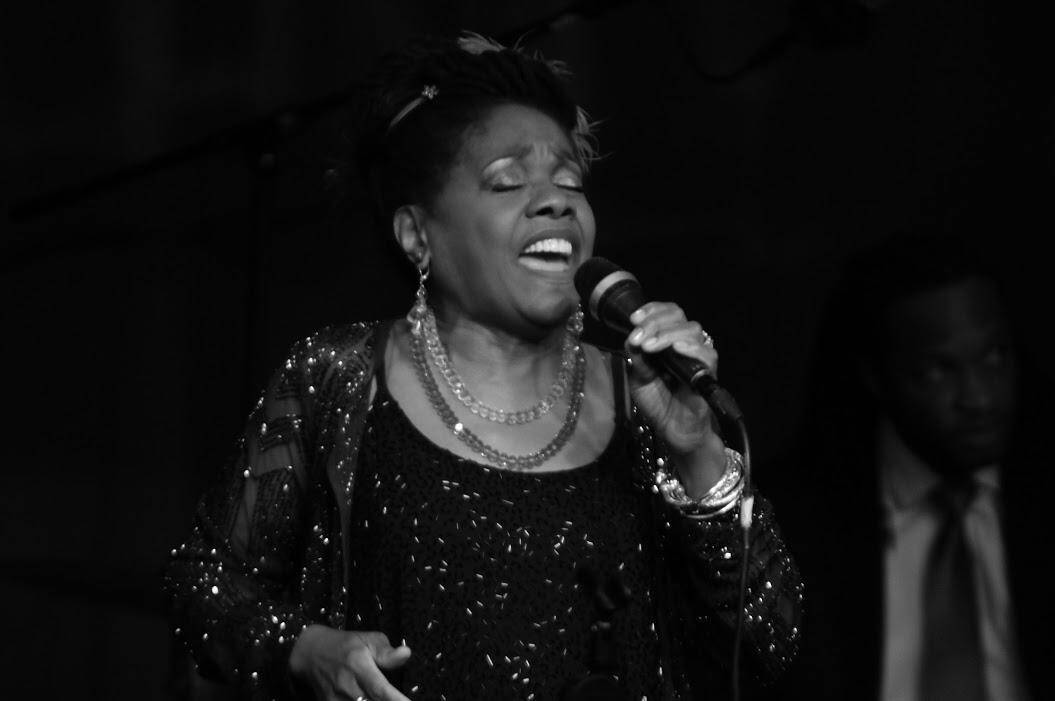 Cat has had most of these musicians with her for years, and they are all a cohesive unit, upholding the glories of the swing and songbook traditions, no matter when their material was written. That spirit shines through in every performance.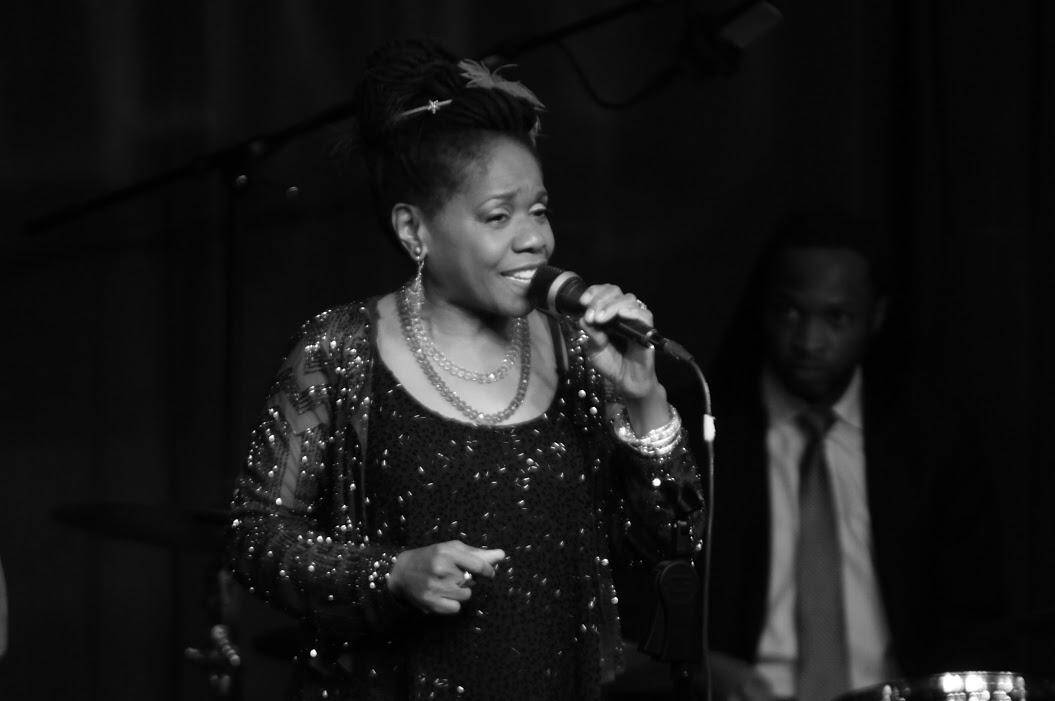 Subscription Options
---
Or get the Print Edition with Online Access. To get the print edition of The Syncopated Times use this Paypal link. After you pay you will be issued a coupon for free online access.