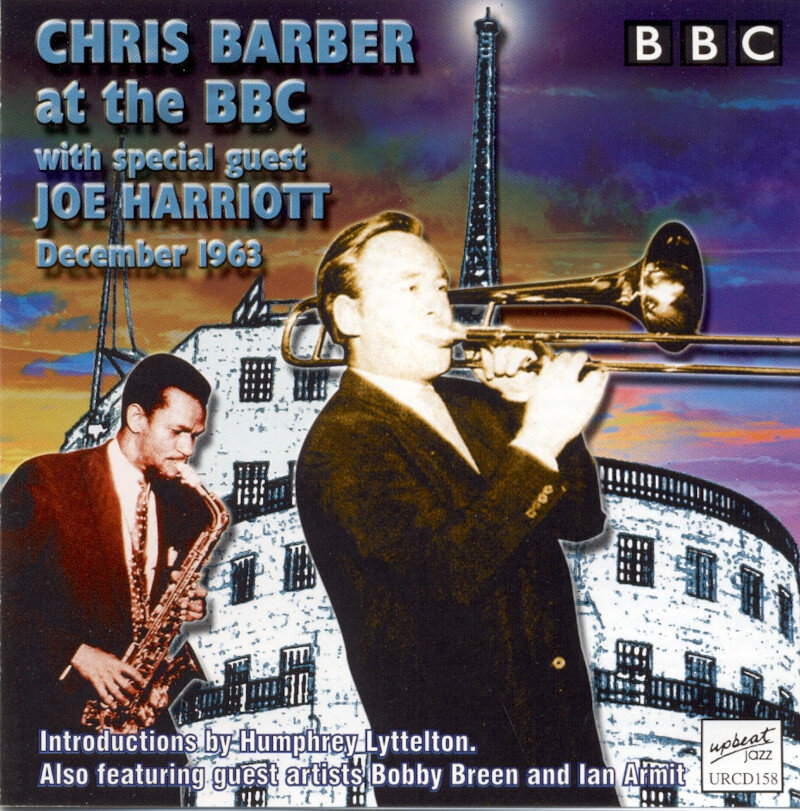 This concert for the BBC Jazz Club program opens with what to Chris Barber fans will be the familiar signature tune of the band, "I Never Shall Forget," the show's compère being Humphrey Lyttelton. Thus begins a typical Barber performance, including featured guests—in this case three of them: a singer, a sax player, and a piano player.
The front line consists of the stalwart Pat Halcox, a founding member of the band, on trumpet; Ian Wheeler, who replaced Monty Sunshine (1961) on clarinet and also added alto saxophone to the band's sound; and, of course, Barber himself on trombone. The back line has Dick Smith (joining in 1956) on bass, Eddie Smith (1956) on guitar and banjo, and Graham Burbidge (1957) on drums. Ottilie Patterson is still the band's vocalist, her vocal problems being a decade or more in the future. So for the most part it was a familiar line up.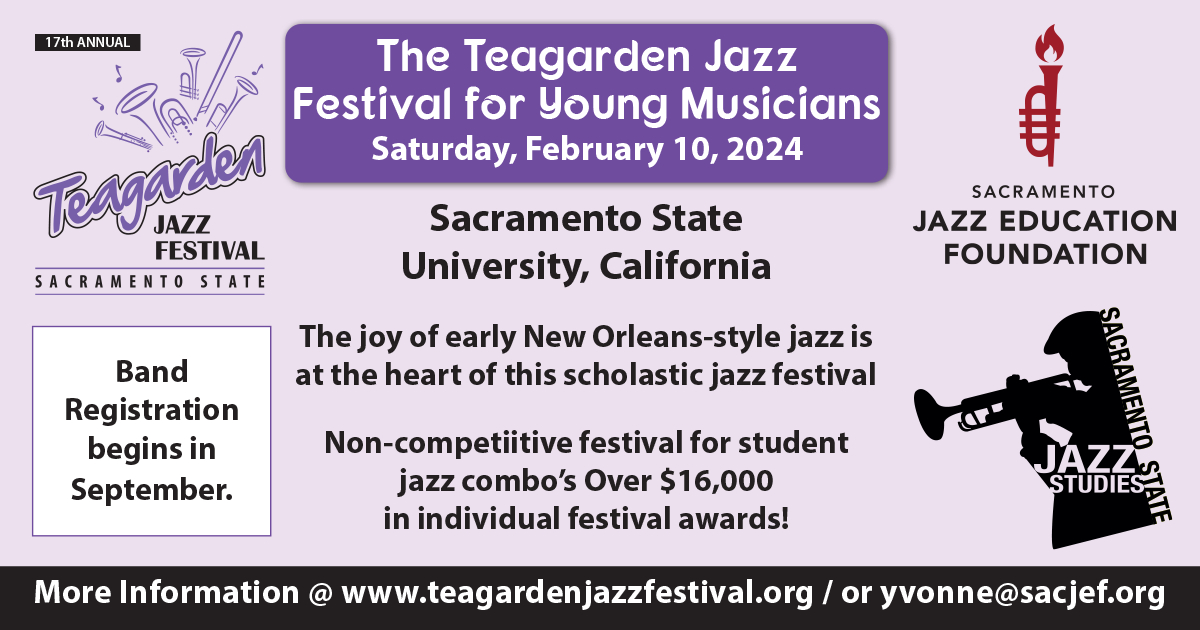 The first number to feature a guest, "Route 66," brings Bobby Breen to the microphone. Breen was a pop vocalist, appearing in night clubs, radio, and film. His voice is a pleasing enough tenor, but not exactly remarkable. He was, however, quite popular in the 50s and 60s. His other numbers on this occasion are the up-tempo "Hello Little Girl" and the finale, "St. Louis Blues, which brings the whole cast together.
Only 45 when he died, next guest Joe Harriott was better known in the U.K. as a modern jazz player, first for bebop, then for jazz fusion. However, he was also something of a crossover artist—he and the Barber band meet in the middle, perhaps, and get along quite well. "Help Me" has a decided R & B feel. "Jamaica March," another number featuring Harriott, who was from Jamaica, is a jaunty march based on a Jamaican folk tune—one which perhaps we could envision being played in a New Orleans parade. Barber, of course, lends it the "bounce" so typical of his approach, and Harriott nicely fits and complements that.
He gets an extended solo spot on "Sweet Georgia Brown," the tune given over to him and Barber plus rhythm, taken at a very leisurely tempo until Barber leads it into double time following a solo by Dick Smith. After two four-bar drum tags, followed by a third in half time, the band goes out on this tempo—an arrangement well received by the audience. Harriott also gets some recognition for his own composition, "Revival," which the band had taken up some time before and entered into their book, performing it with the composer here.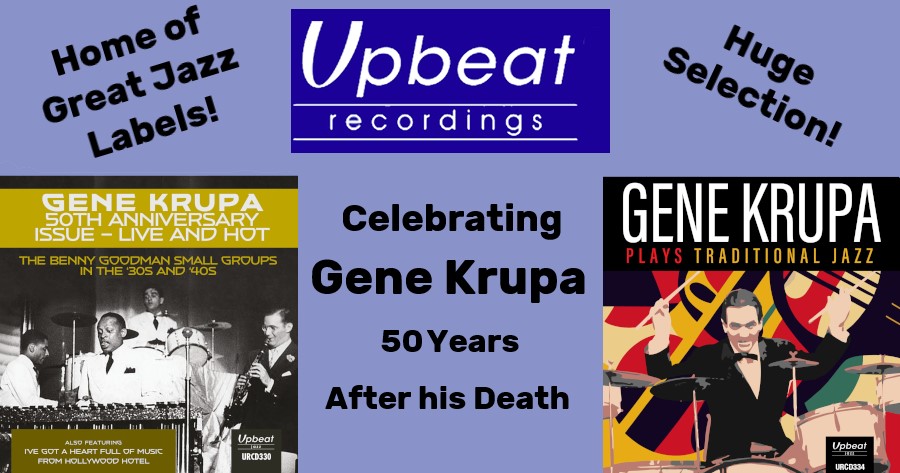 Scottish pianist Ian Armit, the third guest, had an impressive jazz c.v., having played in the bands of Sandy Brown and Humphrey Lyttelton, among others, as well as made numerous appearances as a soloist. "Down Home Rag" is given largely to Armit, who opens it at a brisk tempo and proceeds to swing it until the front line joins him to keep it cooking. He is something of a minimalist, not delivering runs or bursts of notes but carefully measured statements all through. For the most part the front line plays a harmonic riff pattern behind him, the whole swinging like mad. The same can be said of "Oh Baby," a feature for Armit and Halcox.
Not a guest, but returning from a touring hiatus, Ottilie Patterson is on great form here. "Birth of the Blues" starts at a deliciously slow tempo—a forte of the Barber band (witness, e.g., "St. Louis Blues," which immediately follows, or another tune to which they gave a similar treatment elsewhere, "Working Man Blues")—milking the tune for everything it has, underscored by triplet stop time. Patterson also extracts all there is from it, to enthusiastic applause from the audience when she finishes. She also gets the joint jumping with her rendition of the up-tempo mini-medley "I Know Somebody / I've Got My Mojo Working."
The entire cast gets together for the closing version of "St. Louis Blues," with Patterson's blues-drenched vocal first time through, punctuated by Burbidge's heavy backbeat, followed by Barber's picking up the tempo to lead into a romping rendition—but there is no trace of "Jingle Bells," fading or otherwise, that is indicated in the parentheses following the title on the tray inlay.
Even though there is no specific allusion in the tune list to Christmas, which came a week after this concert, there is enough spirit in the program to compensate. All Barber fans will want to have this CD if they don't have it already, and any others will certainly find much to enjoy in it. Plaudits to Upbeat for keeping it available.
Upbeat CDs are available on the Upbeat web site www.upbeat.co.uk as well as on-line from sites such as Amazon and CD Universe.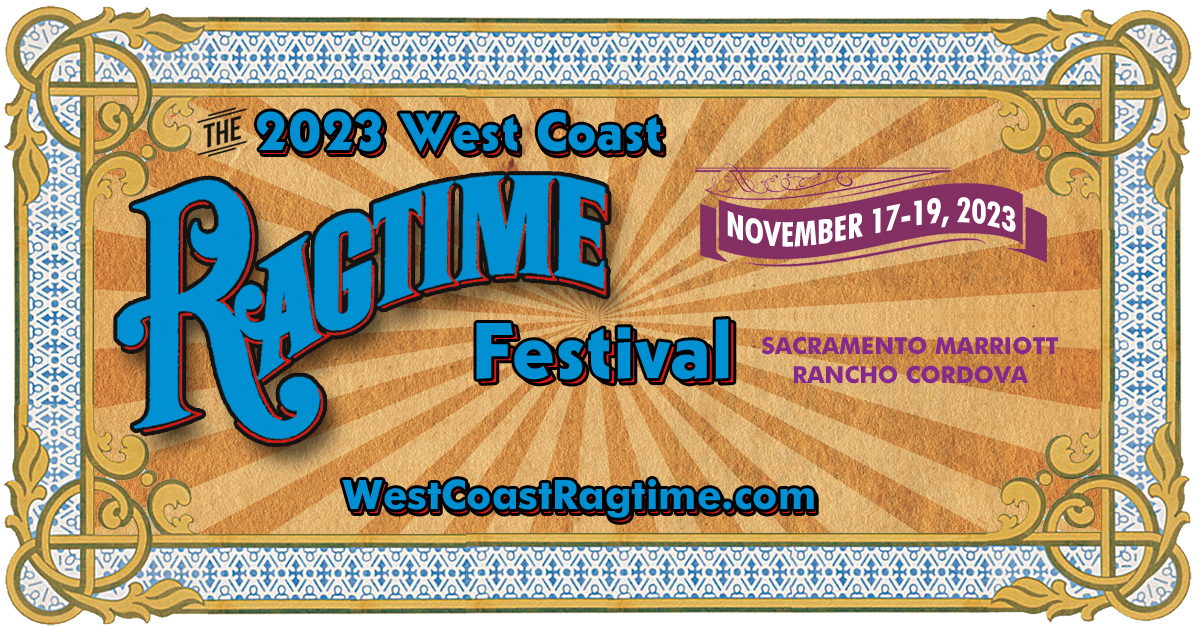 CHRIS BARBER'S JAZZ BAND • Chris Barber at the BBC, with Special Guest Joe Harriott • Upbeat URCD158 Playing time: 60m. 38s.
I Never Shall Forget; Swanee River (Old Folks at Home); Route 66°; Help Me†; Birth of the Blues*; Down Home Rag‡; Jazz Lips‡; Oh Baby‡; Tenderly°; Hello Little Girl‡°; Jamaica March†; Sweet Georgia Brown†; Reviva†l; Don't Go No Further*; I Know Somebody* / I've Got My Mojo Working*; St. Louis Blues*†‡° (Jingle Bells fade out.)
Personnel: Chris Barber, trombone; Pat Halcox, trumpet; Ian Wheeler, clarinet, alto sax; Eddie Smith. banjo, guitar; Dick Smith, bass; Graham Burbidge, drums; Ottilie Patterson, vocals*
Guests: Joe Harriott, alto sax†; Ian Armit, piano‡; Bobby Breen, vocals°; Humphrey Lyttelton, introductions.
Recorded in BBC Studio Maida Vale, London, Dec. 19, 1963.